Valentino Autumn/Winter 2016 menswear collection
Adventure as a self examination. An on the road journey to discover and to share. Maria Grazia Chiuri and Pierpaolo Piccioli undertake an aesthetic exploration of empirical authenticity for the new Valentino Autumn/Winter 2016 Men's Collection. Protagonists are individuals on a quest of self-discovery, that use books as a guide and stimulus to abandon dogmas and beliefs, combined in an eclectic nucleus, filled with nuance.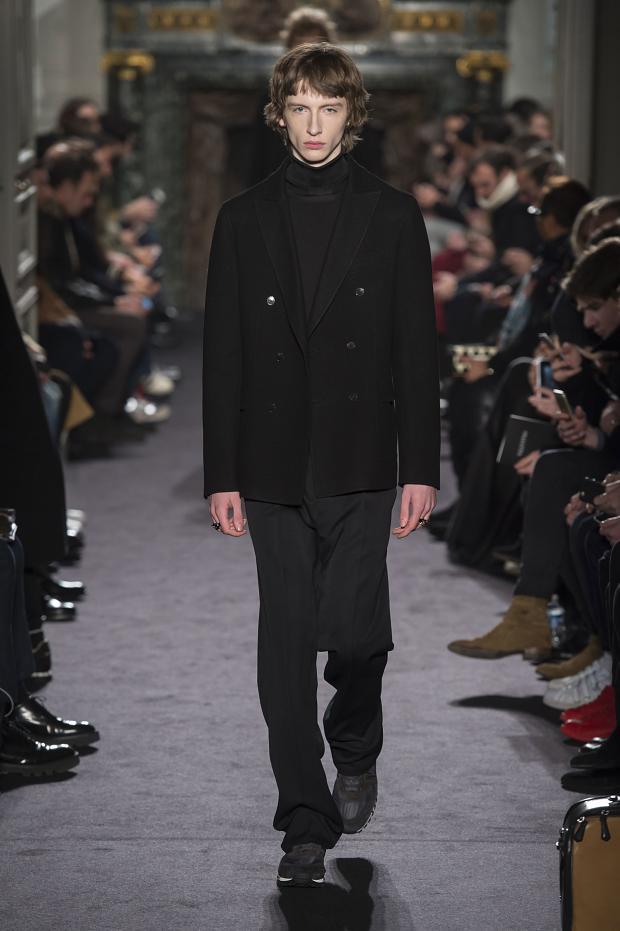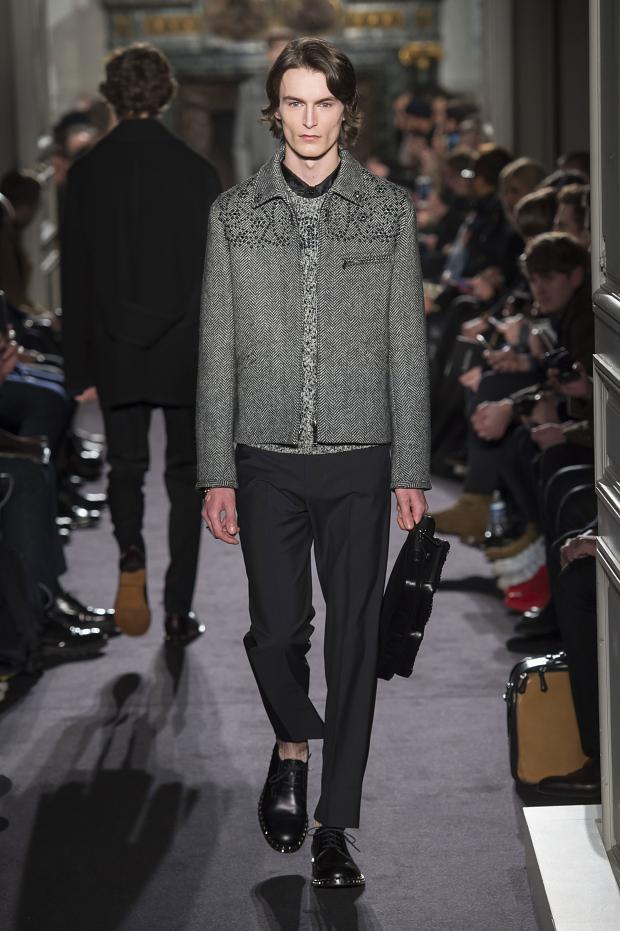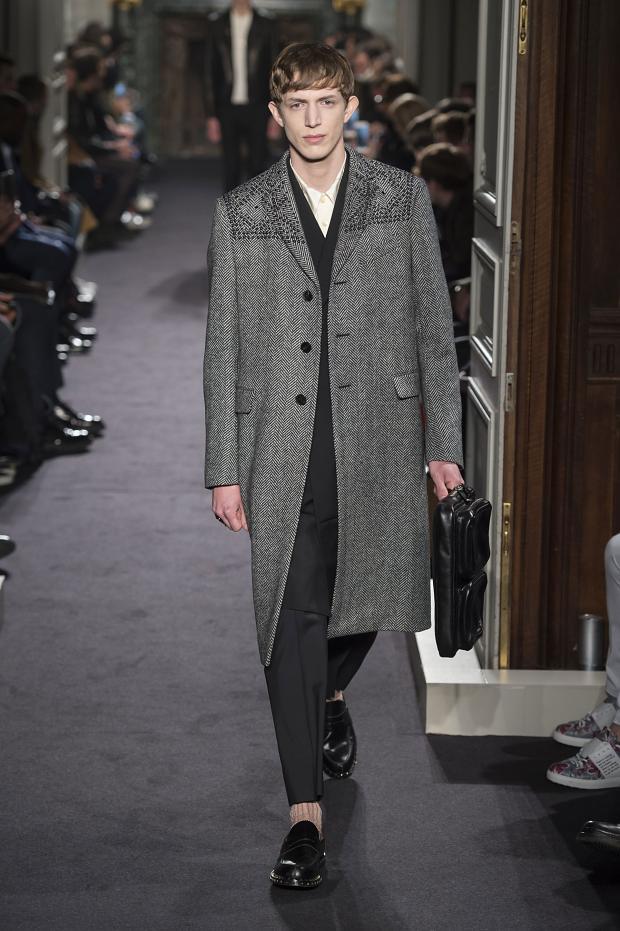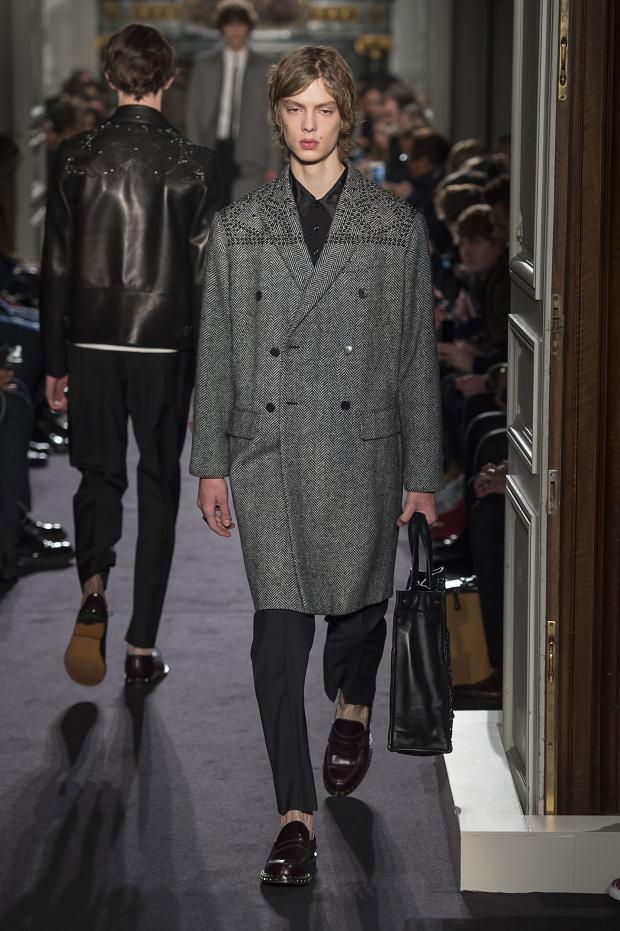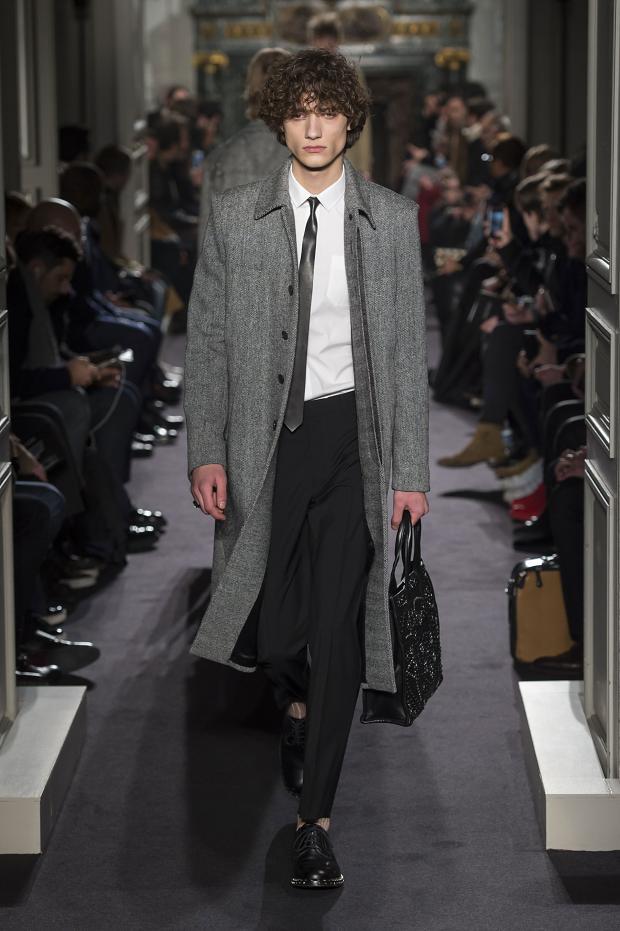 Signs of extraordinary physical, melodious and philosophical adventures, gather in a wardrobe made of unexpected contrasts, that blends an outdoor spirit with edgy punk vibes, existential blandness with Pacific Northwest traces, tribal embellishments and absolute genuinity as well as beat and bohemian exoticism. Hypnotic geometric patterns spread over jackets and coats, checks multiply over tailored suits while studs embellish heavy winter outerwear.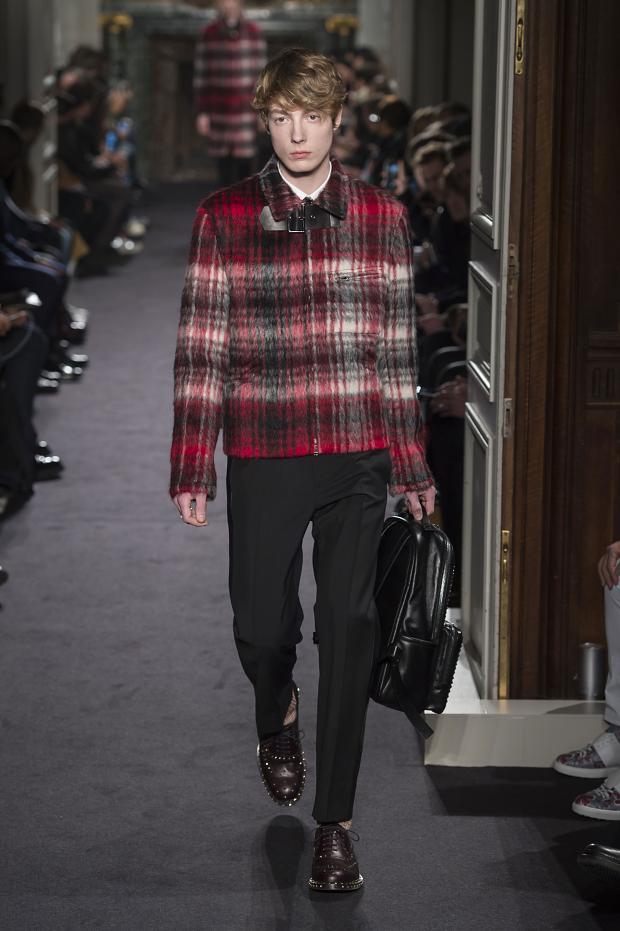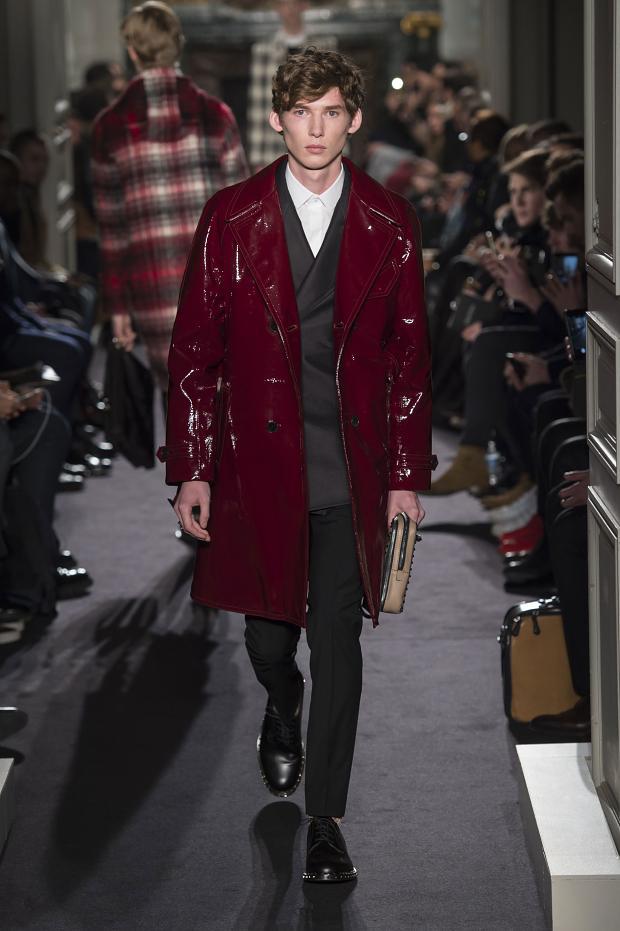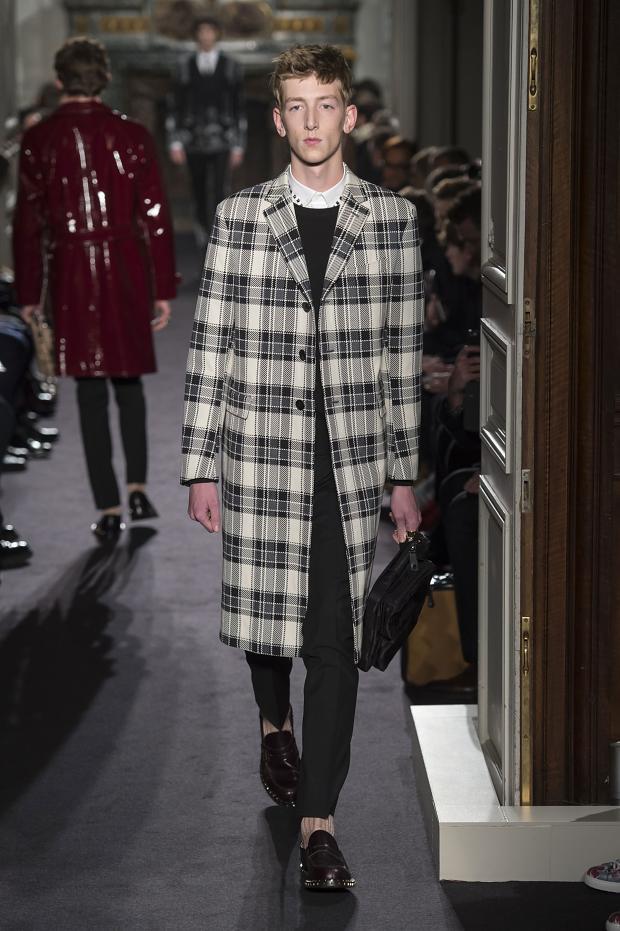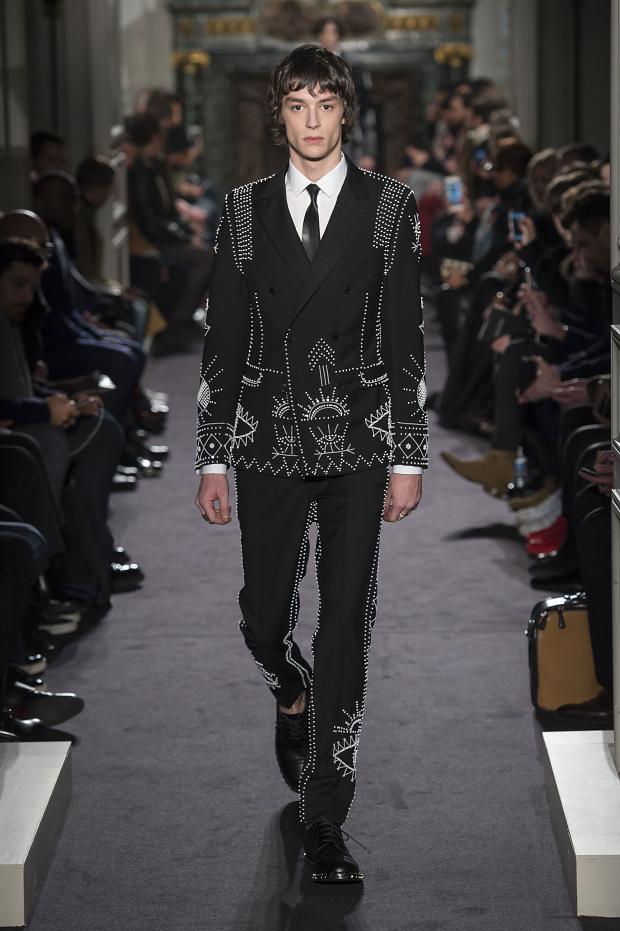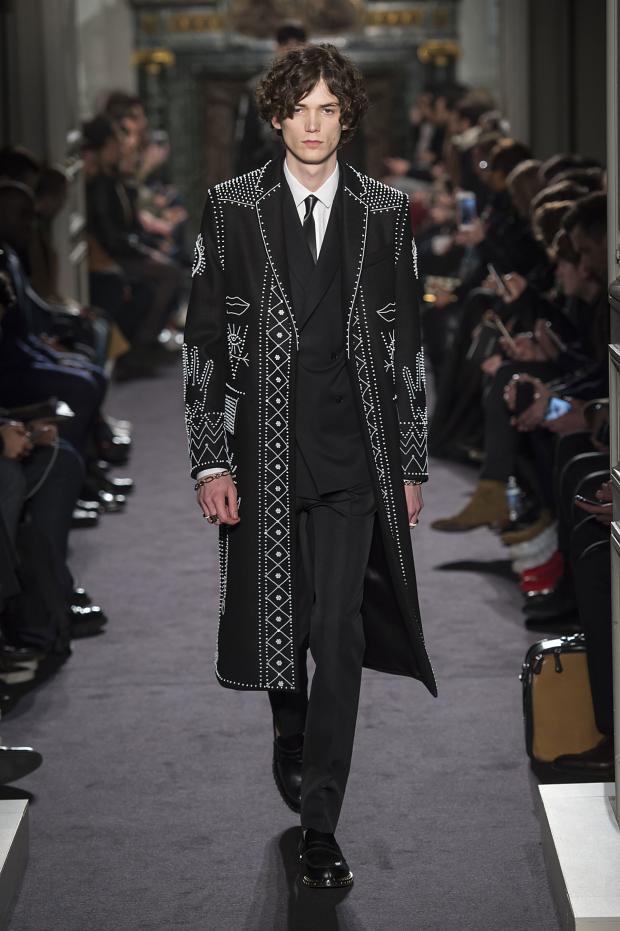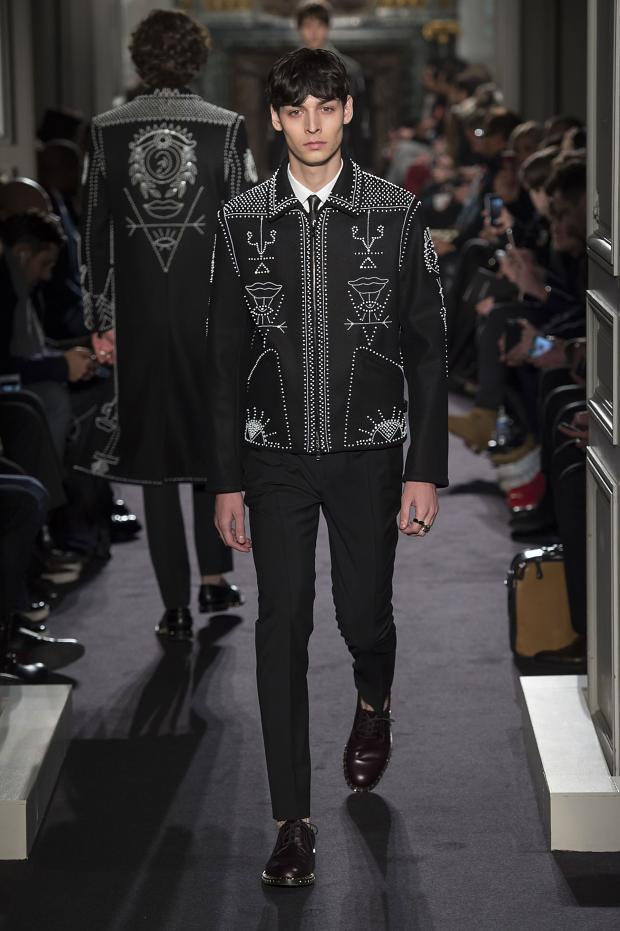 The recurring comparison between open nature and free elements emerges on waxed camping jackets and slim overcoats with tie-dye motifs and camouflage patterns. Total black returns, dense and textured, in double cashmere Couture pieces: jackets, coats and overcoats are reread through exquisite workmanship that combines respect for tradition and the freedom in reinterpreting it.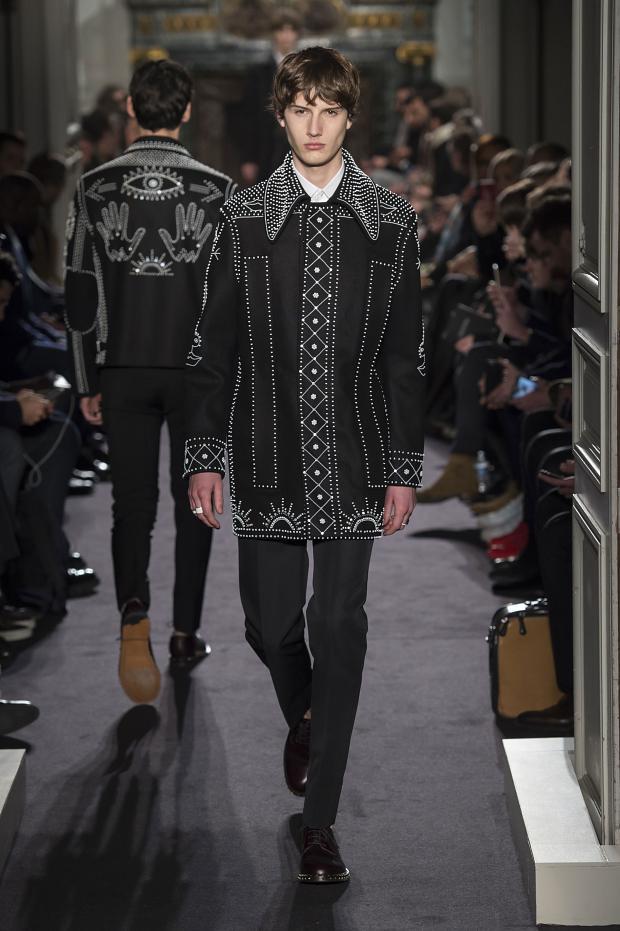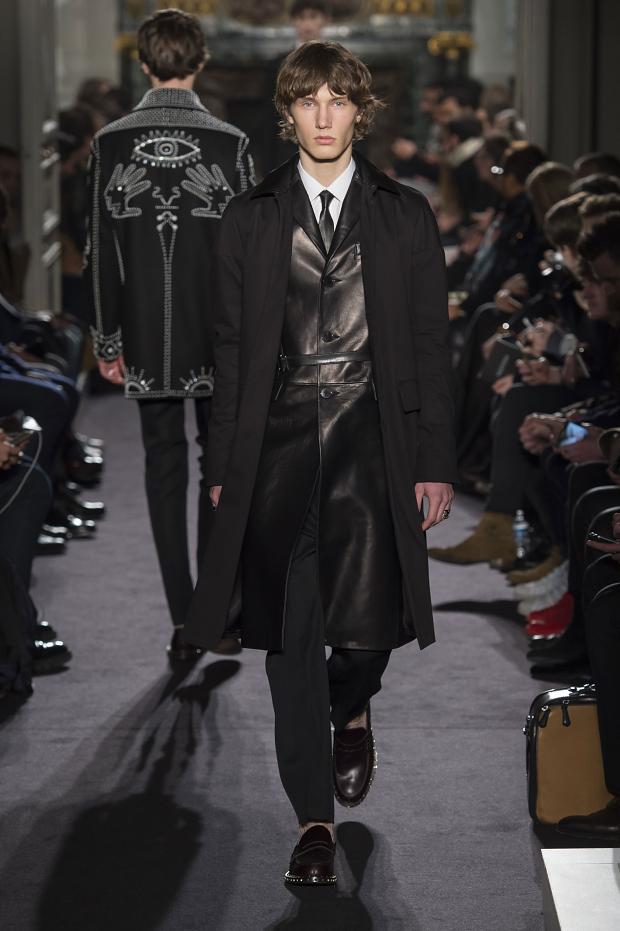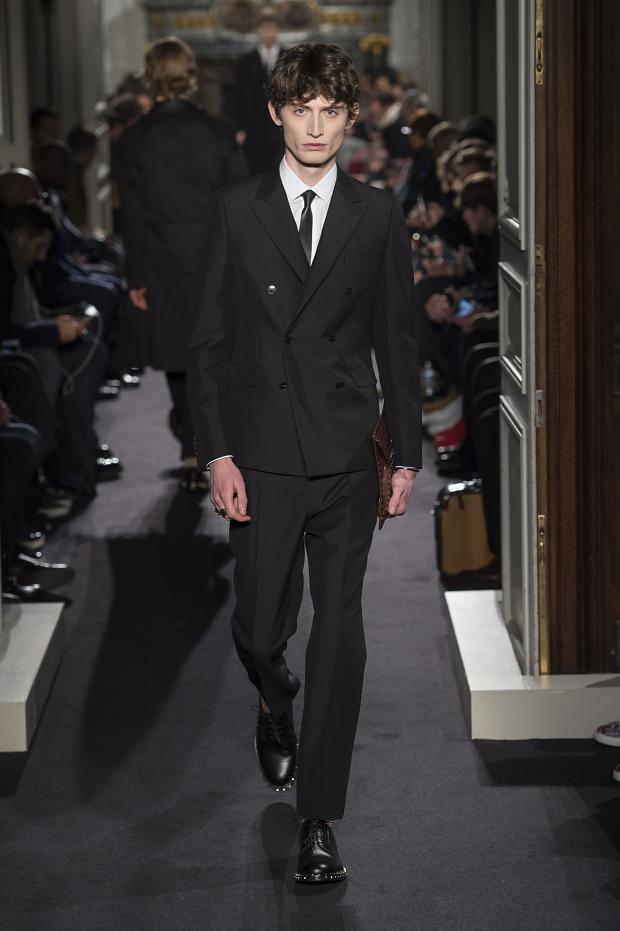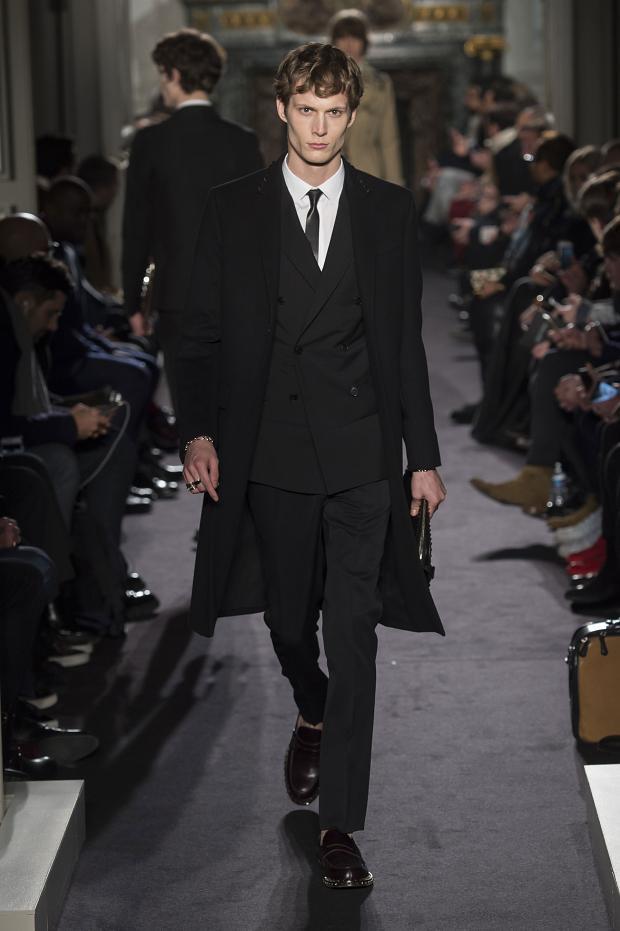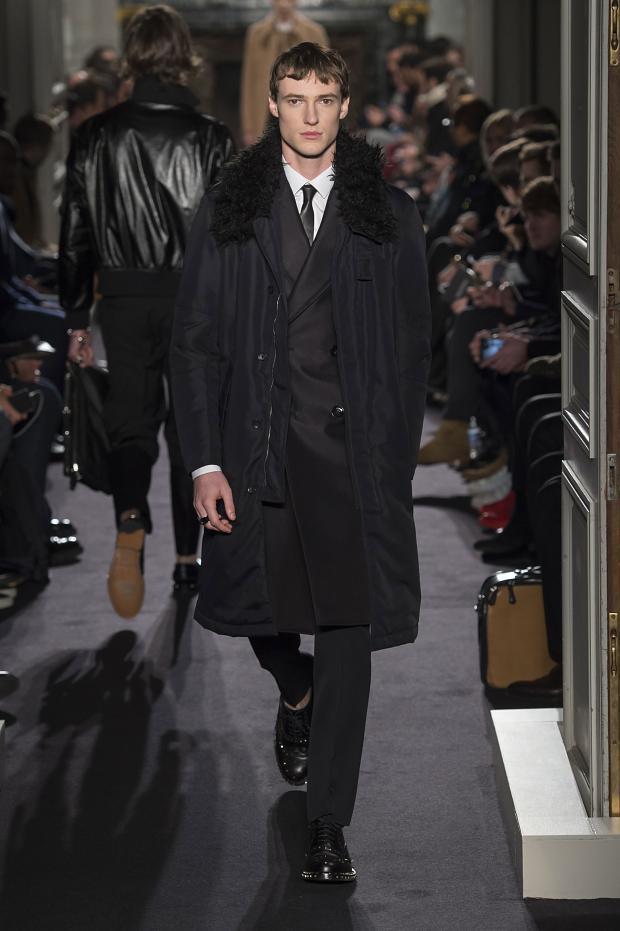 The search for individuality continues in the accessories: lace ups in brushed calf leather are trimmed with studs, boots are decorated with patches and sneakers have an audacious look. The blending of the roots creates a métissage of style, where the individual arises without any form of individuality.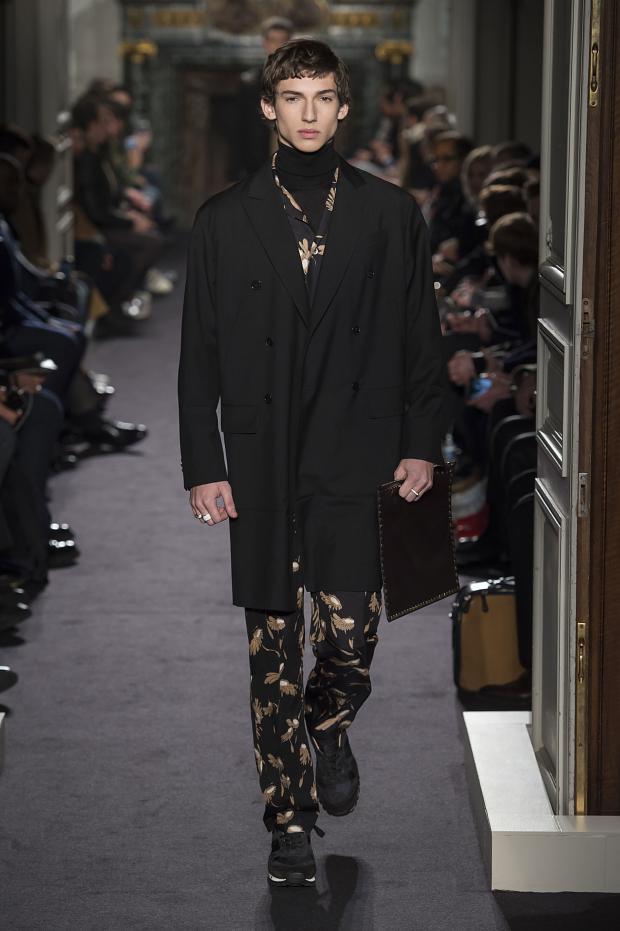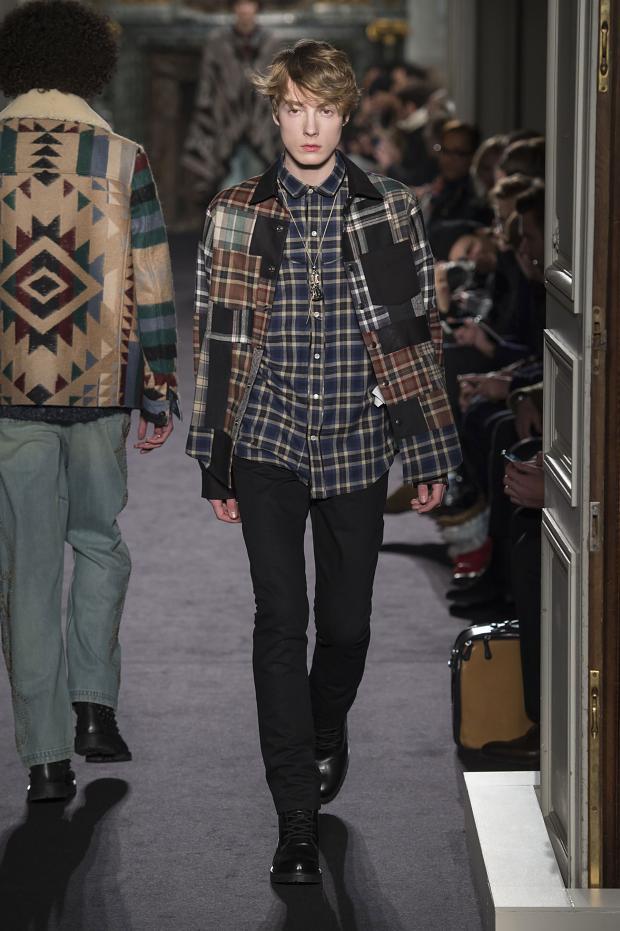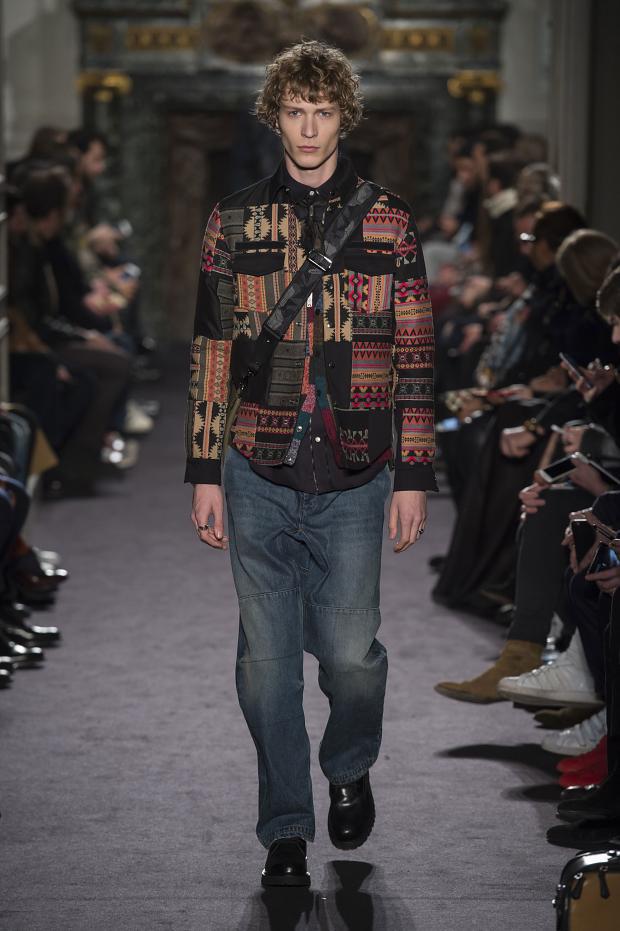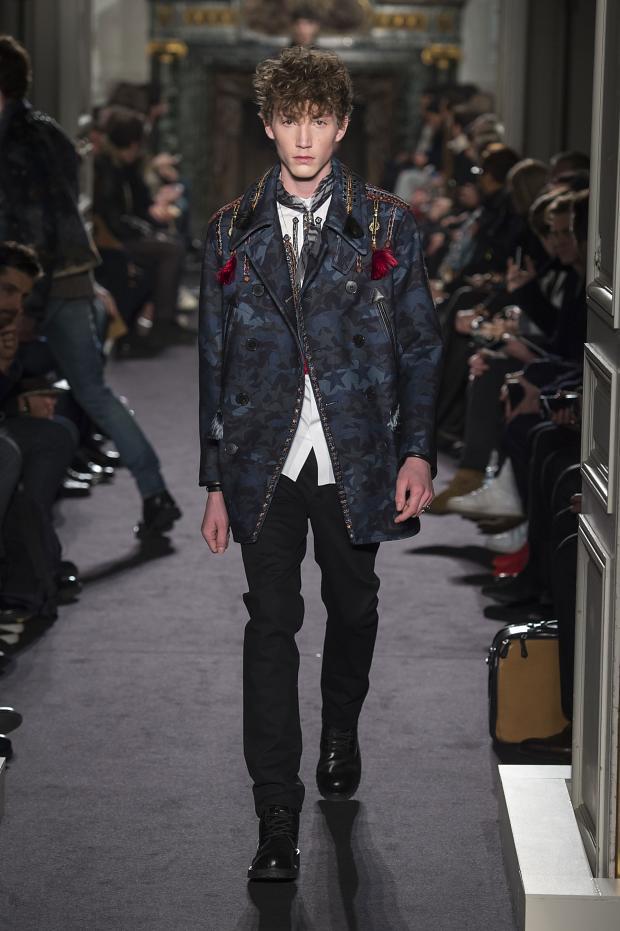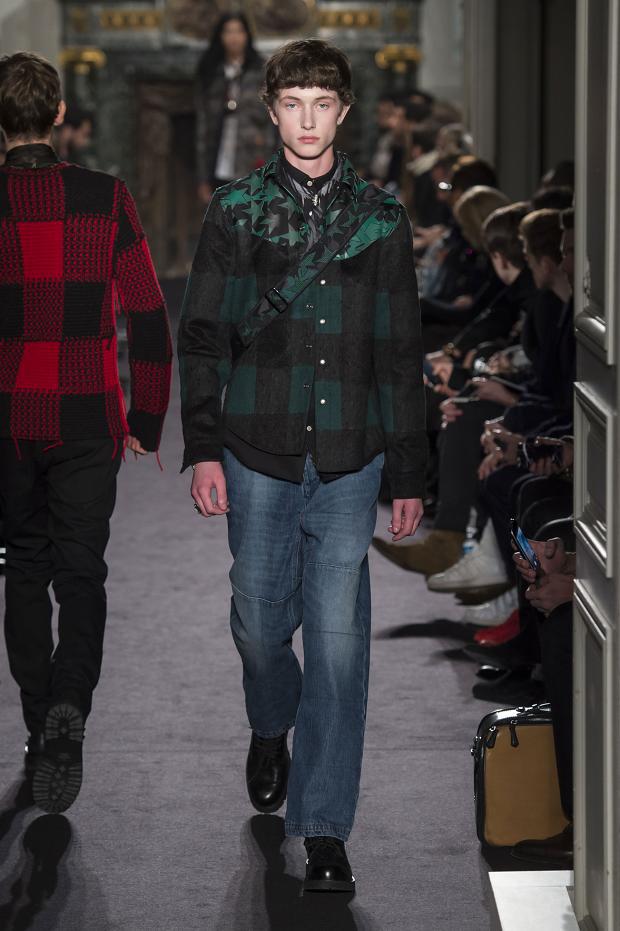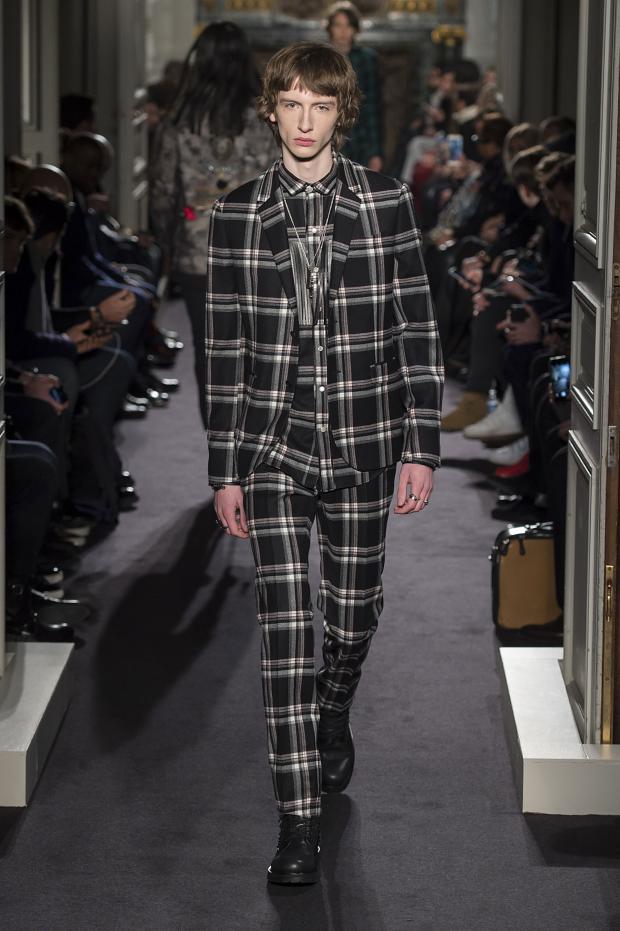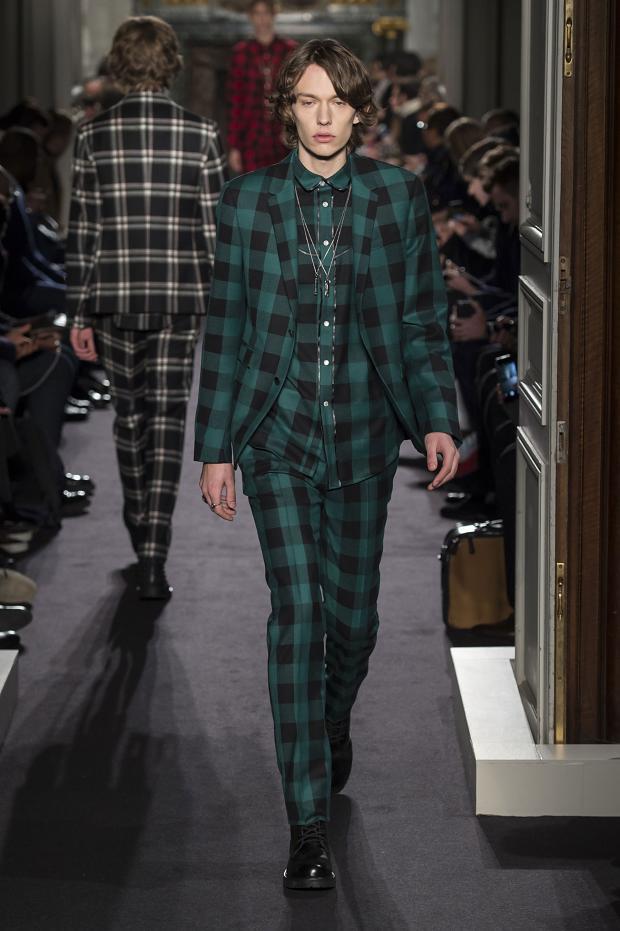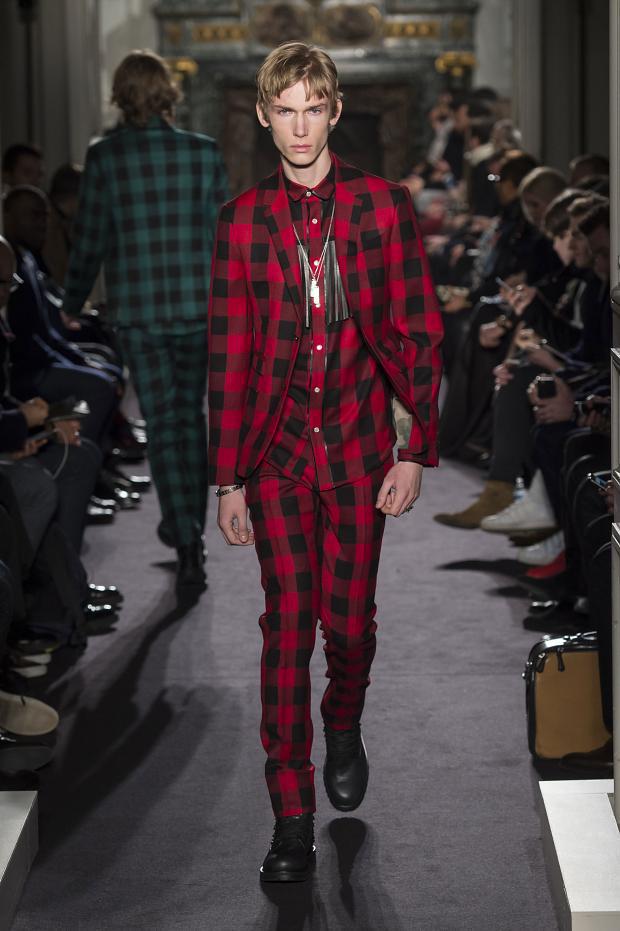 v

Photos: fashionising.com
Information: valentino.com


Hits: 4526 | Leave a comment