Alexander McQueen Autumn/Winter 2016 - The elegance of men
Charles Darwin in 1859 gave us a theory of evolution, the science of natural selection, an argument for the 'survival of the fittest', and a story of how man triumphs. He was an avid explorer in his youth, travelling the world for field study, discovering and collecting specimens, making a Victorian enquiry into who we are. For Autumn/Winter 2016, the collection embraces the spirit of travel and a world newly open to exploration and the gathering of collectibles, but in the way of the McQueen tradition of flora, fauna and memento mori. This is a collection obsessed with the elegance that 'survives' the struggle for life.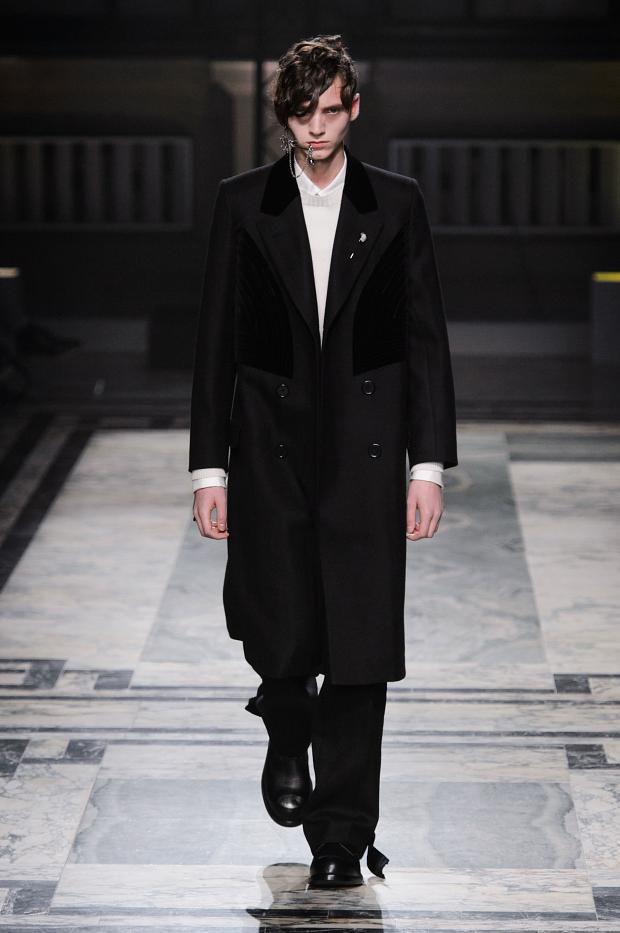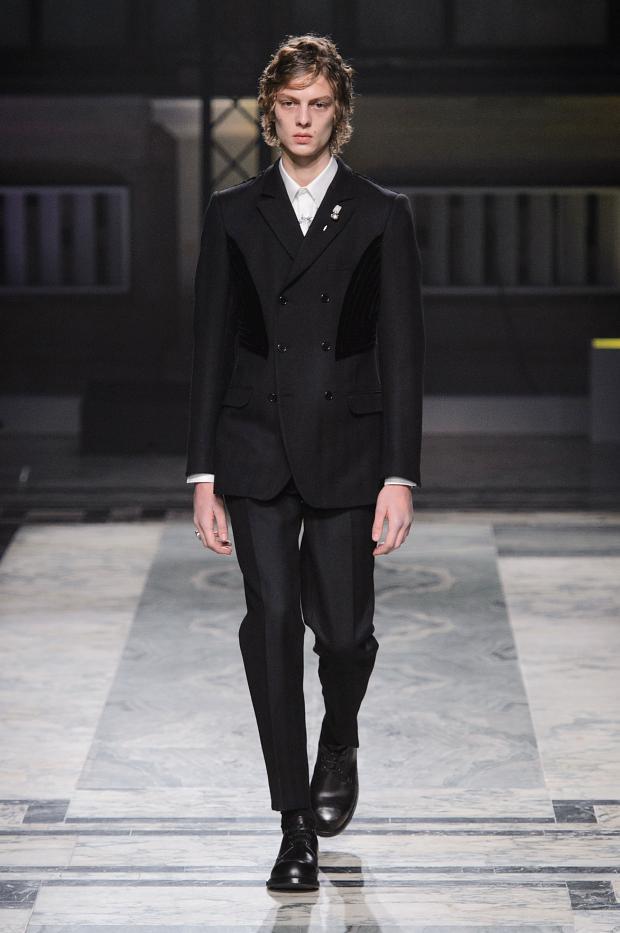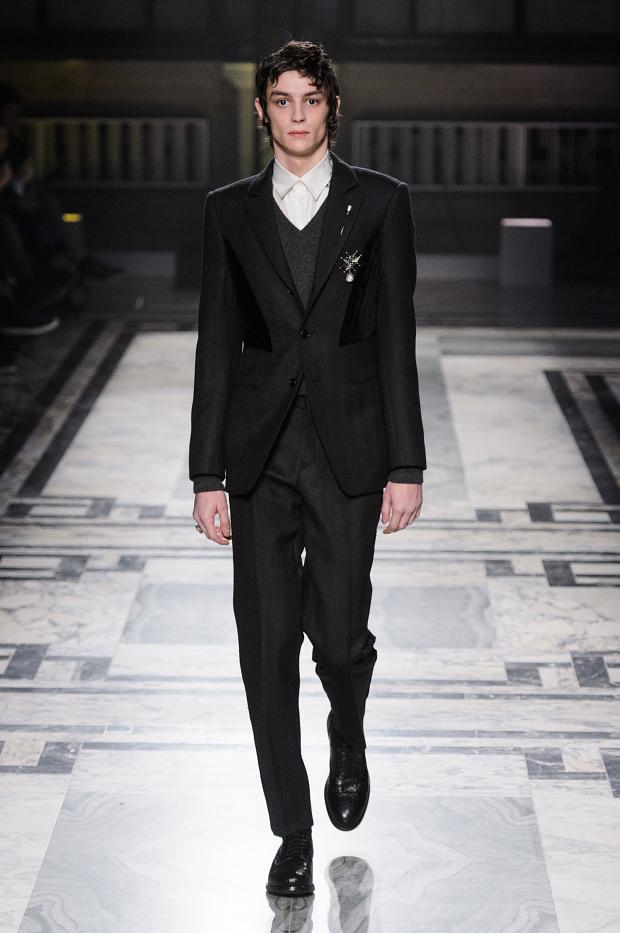 The collection is inspired by traditional British tailoring to give a wardrobe of classically elegant pieces. Cashmere, camel, chevron wool, morning stripe are trimmed with velvet or embroidered. A great coat is made from a floral tapestry based on oil paintings; the same print is applied on silk to produce a single breasted 2 button suit and trenchcoat. Silk twill shirts in a fitted or oversized silhouette are printed in Darwinian style renderings or drawings of fossil figures or snake specimens. Butterflies are a key design feature of the collection – there are specimen drawings of them woven as a jacquard and worn as a full suit or swarms of butterflies embroidered on a flannel Crombie or camel hair knitted jumper. Moths embroidered on a boiled pinstriped wool suit are shrouded in tulle. Military references feature prominently in the collection, from silver buttons to epaulettes embroidered with brass butterflies. Ceremonial jackets come in a paisley soutage or are decorated in jet beading. Floral printed velvet suits are encrusted with diamanté and jet beading and metal sequins in a paisley pattern creeps down a tailored jacket and coat. Trousers come fitted with a flare or tapered and cropped at the ankle and trimmed with velvet ribbon or satin.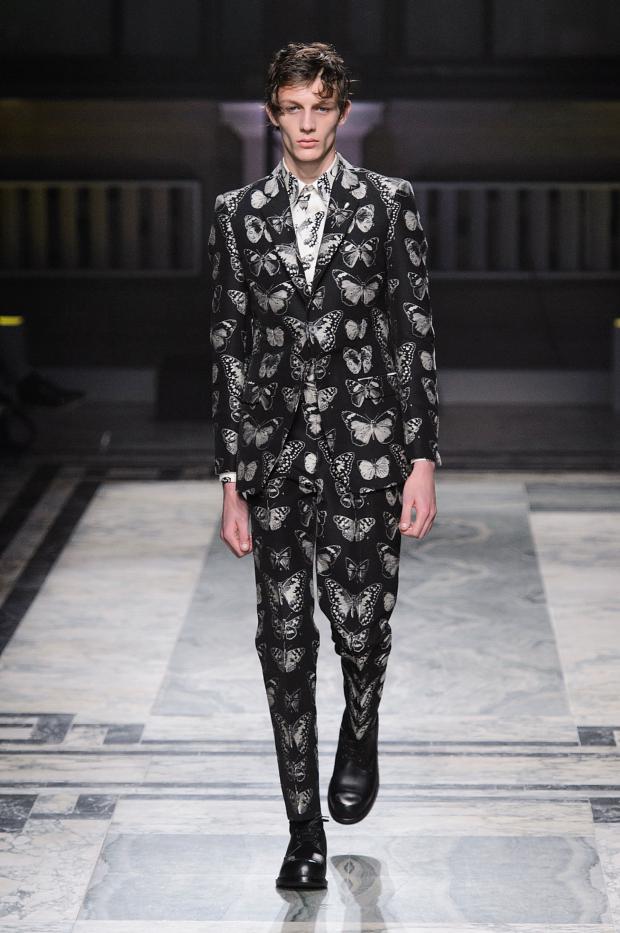 FABRICS
Camel hair, morning stripe, pinstripe, herringbone, flannel, felt, cotton gabardine, cavalry twill, silk, cashmere, mohair, leather, wool and silk jacquard.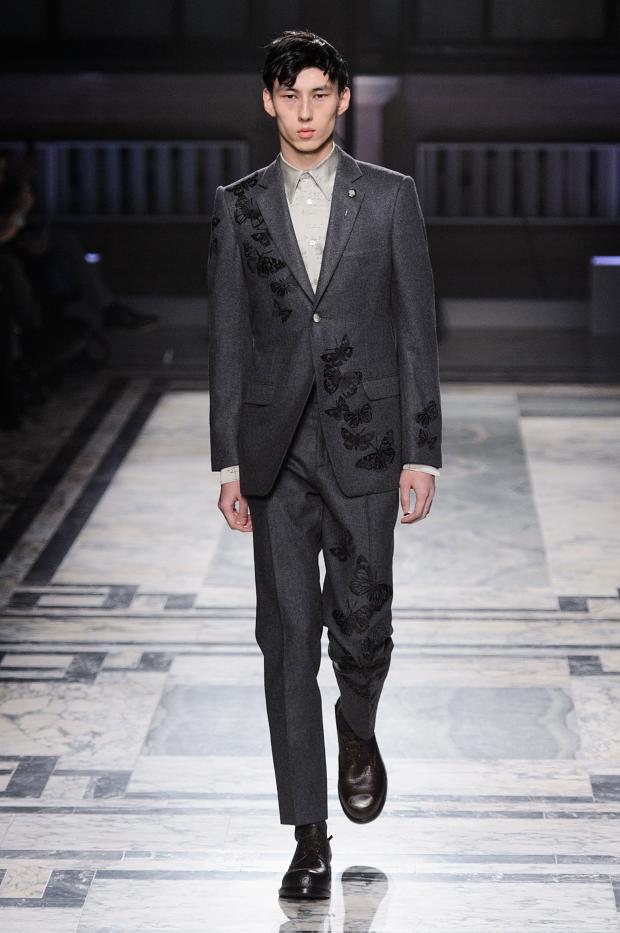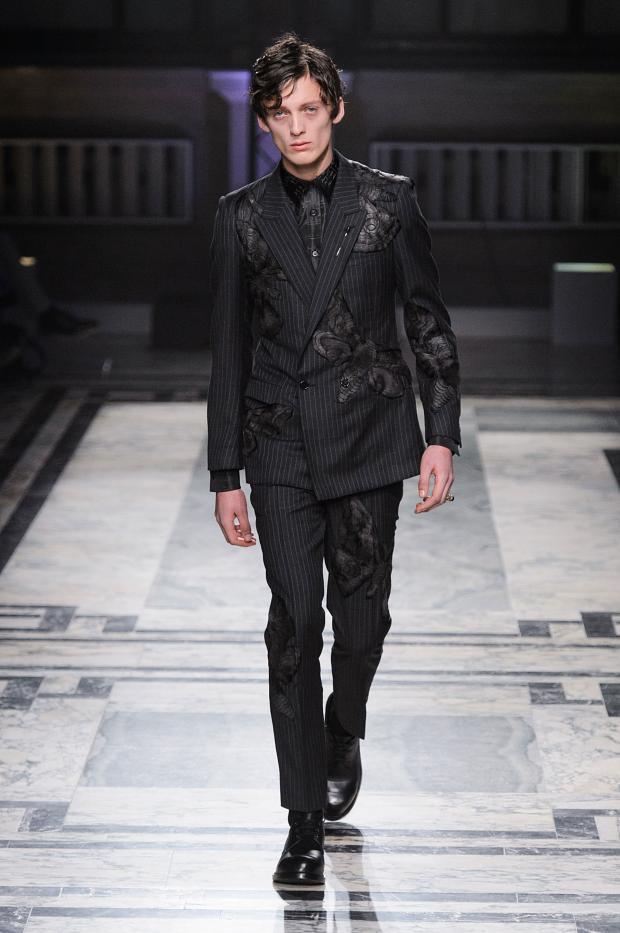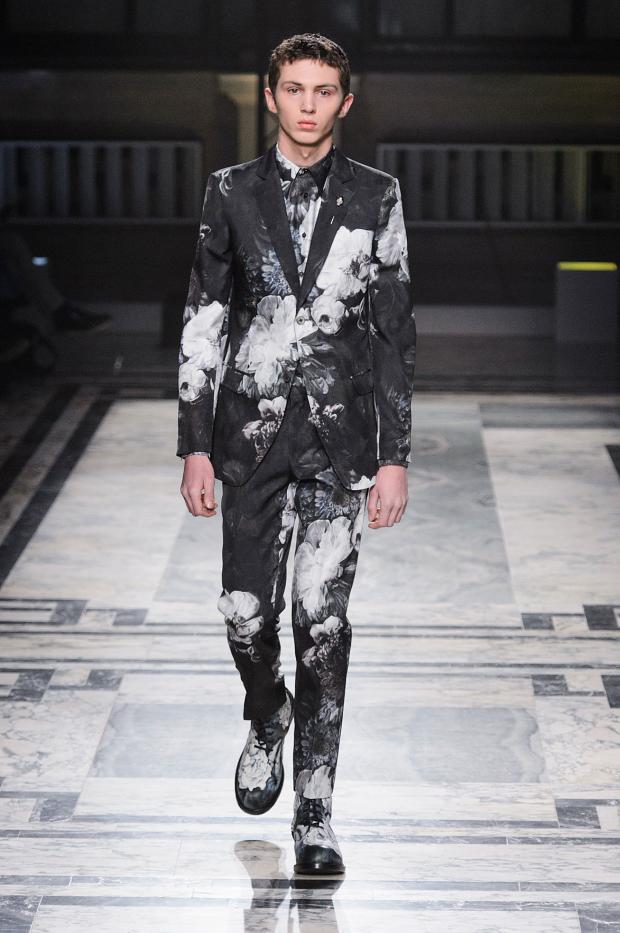 COLOURS
Camel, pewter, black, ivory, ceremonial red.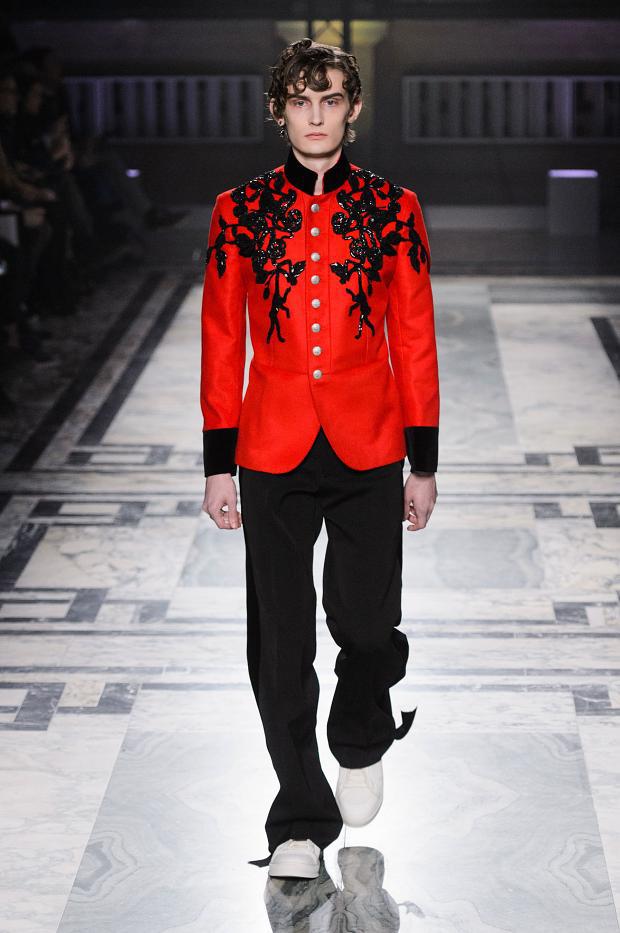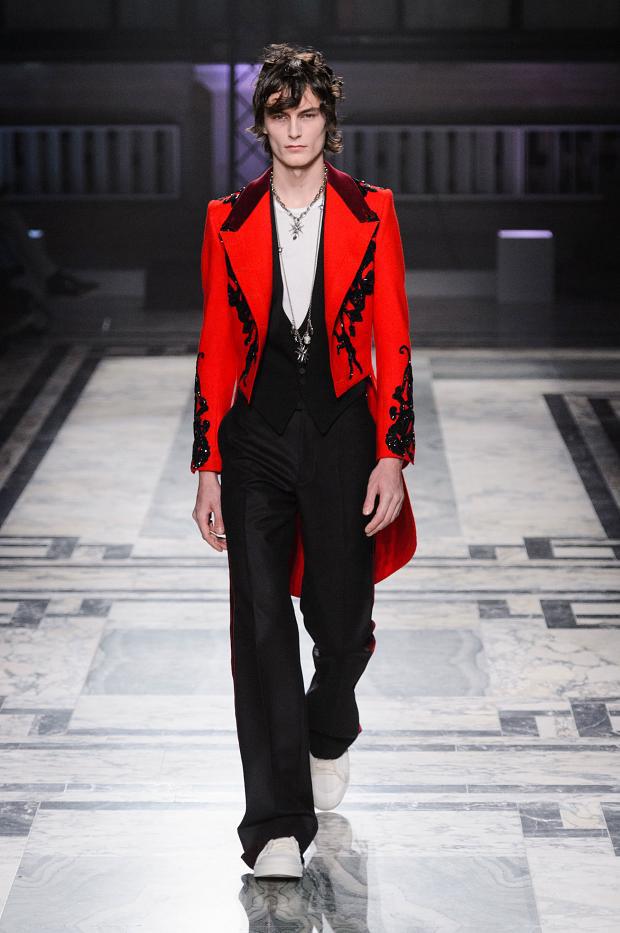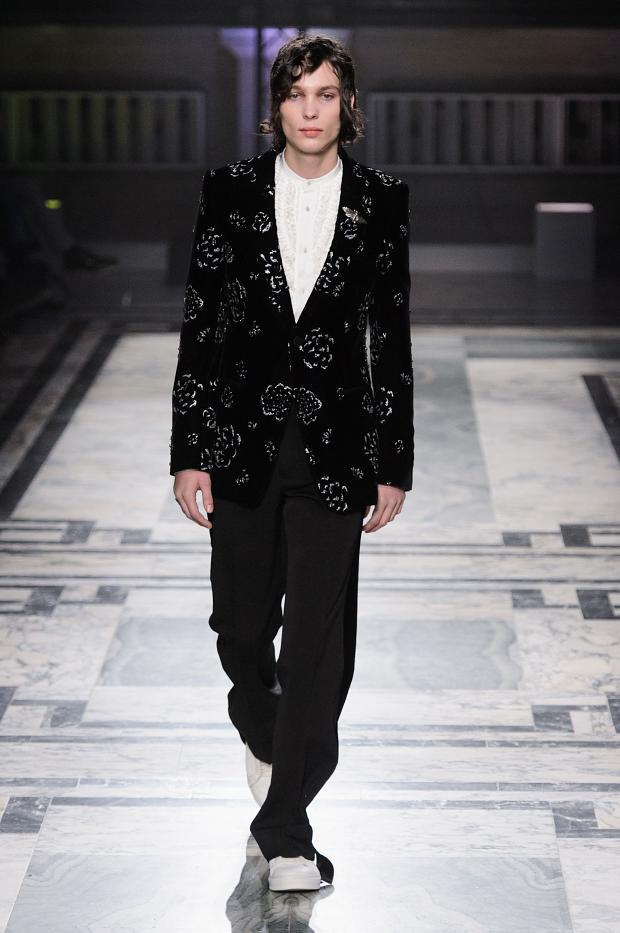 Photos: fashionising.com
Information: www.alexandermcqueen.com


Hits: 7145 | Leave a comment