Alexander McQueen Menswear Autumn/Winter 2015 Collection
THE DEMOCRATIC MUSE
It is sometimes forgotten that the uniform is a testament to equality. At work and at war, the dress uniform has long stood as a symbol that all men are equal in the face of duty — sharing equal honour, valour, and truth — and this season the house of McQueen uses that tradition to take apart the class separations associated with the British heritage silhouette.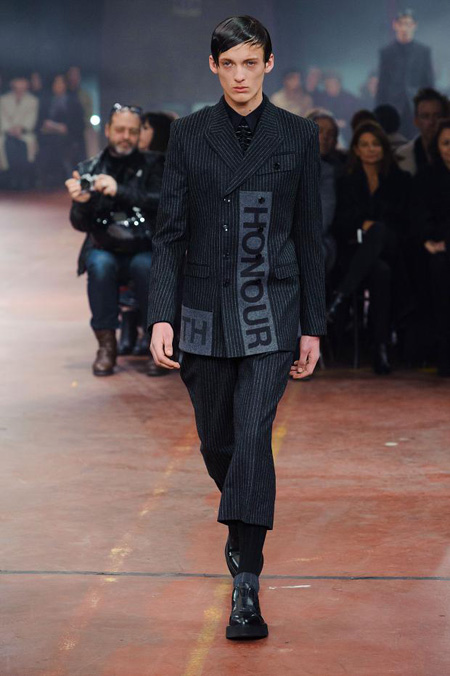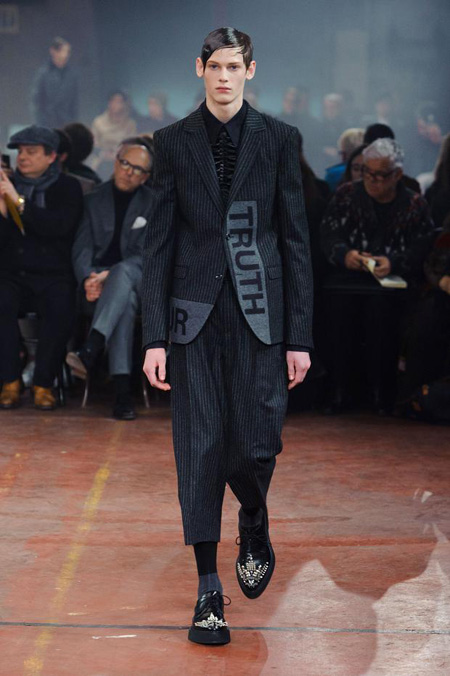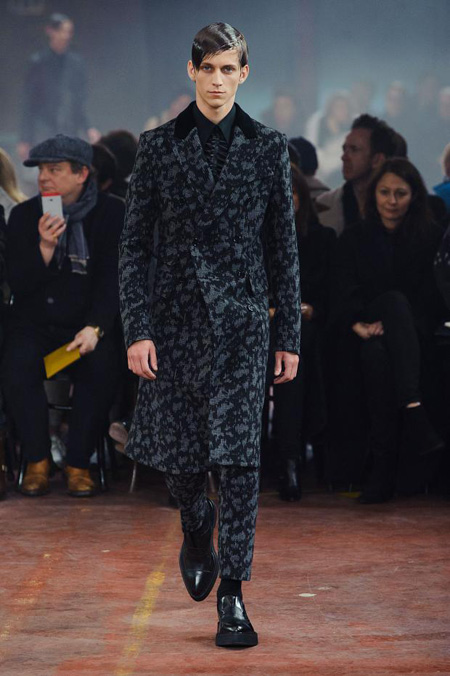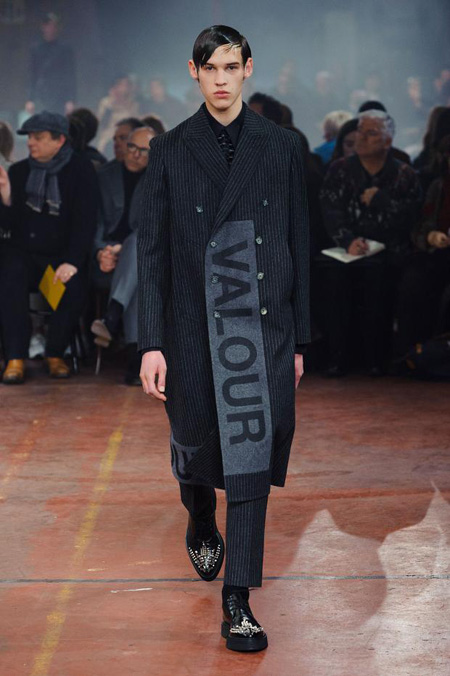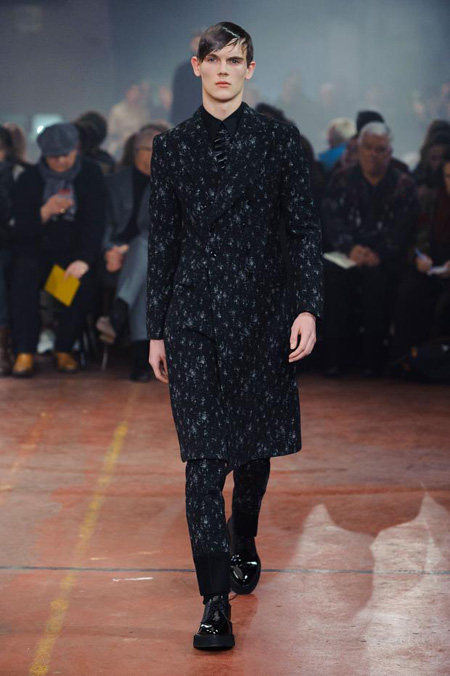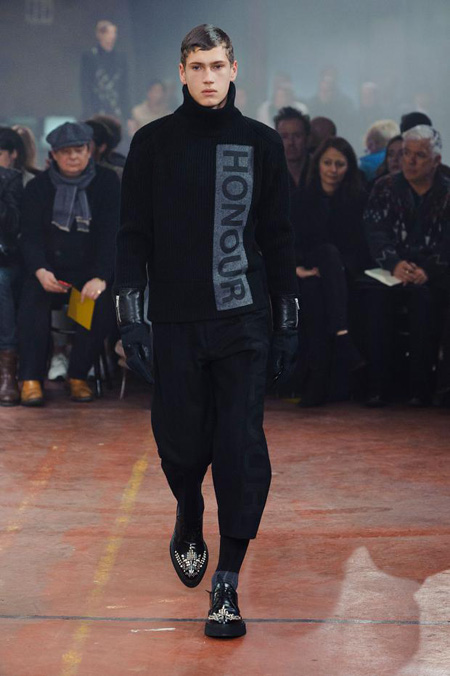 The military jacket can become a frock coat, the donkey jacket a tailored luxury, the tabard part of a three piece-suit in floral jacquard, and garments can carry suggestions of flags and medals. City pinstripe is adorned with the word 'Honour', coats in workwear blue instantly appear as arguments for Regency elegance, a heavy army knit is emblazoned with that most English of blooms, the poppy. The collection re-animates the relationship between gracious dressing and male virtue.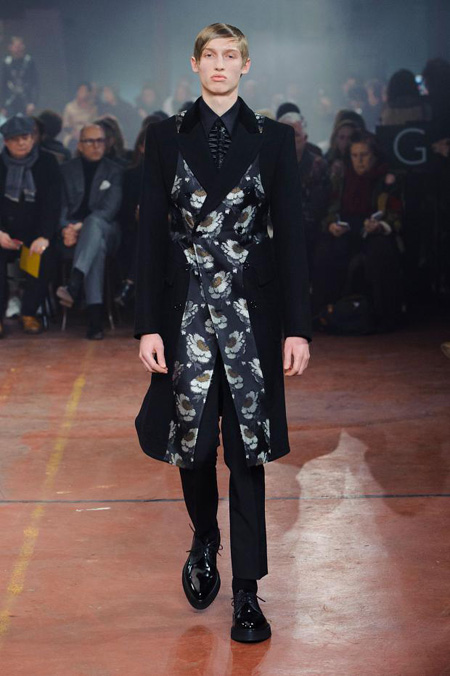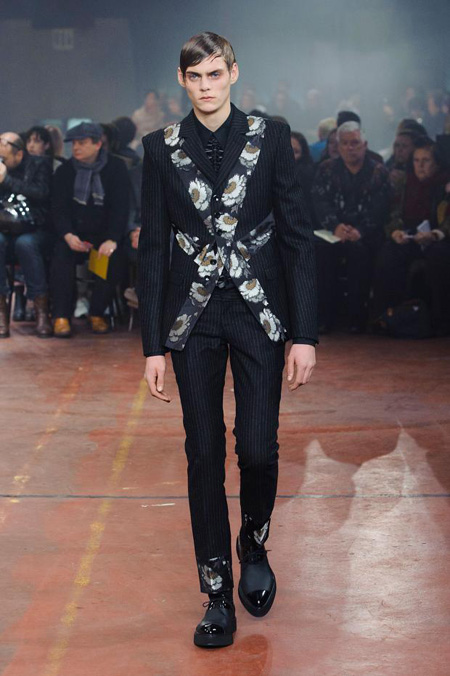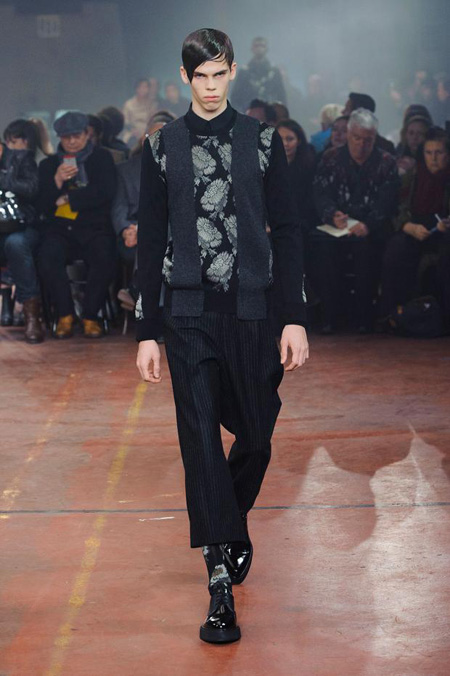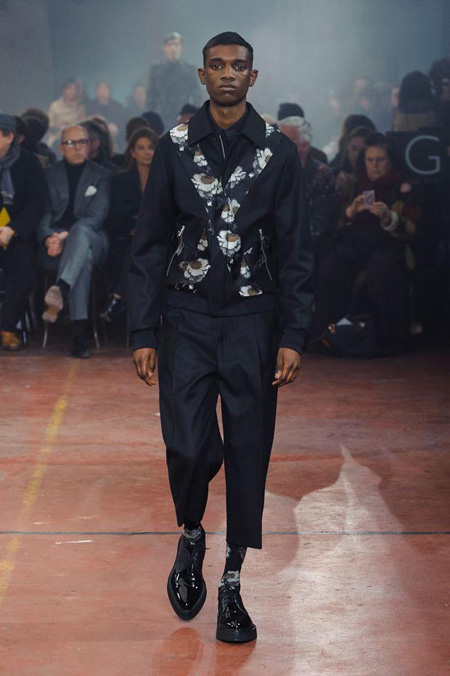 And it understands how that virtue is at the same time universal and classless, classic and subversive. In a time when the idea of the uniform is sometimes questioned around the world, McQueen's menswear collection makes an argument for its revival as a vehicle of both unity and individuality.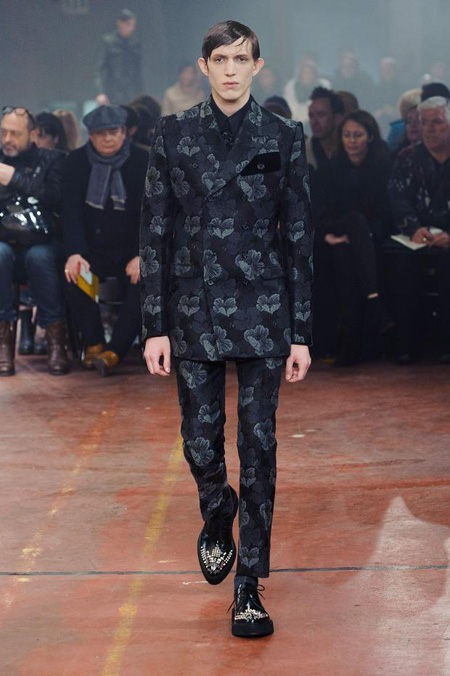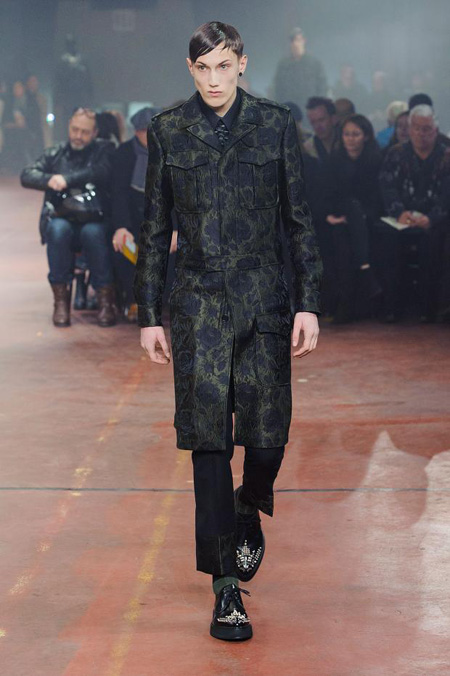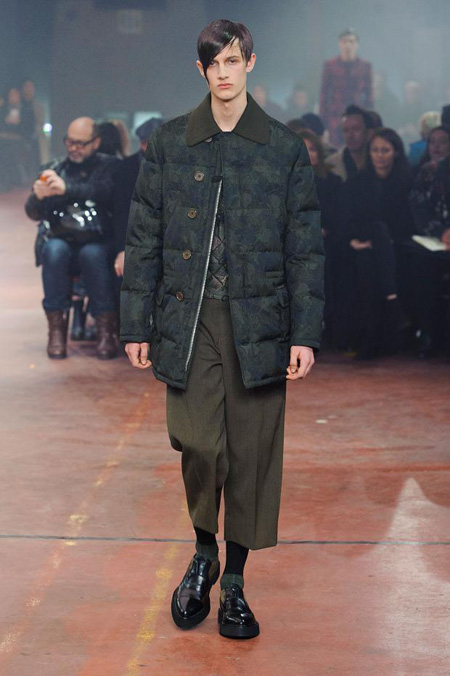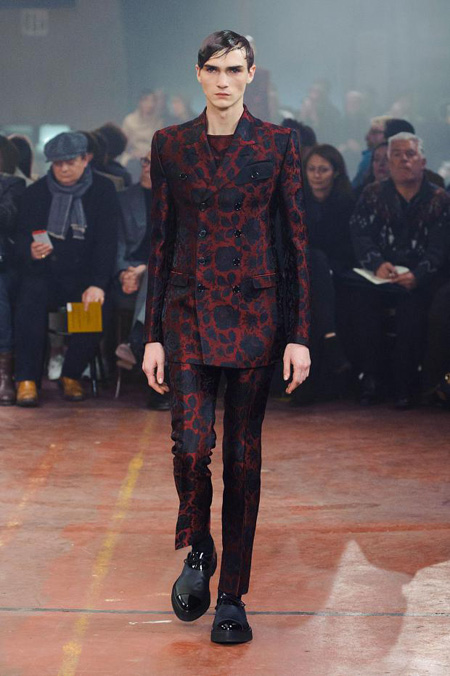 COLLECTION
Jackets in silk cloche jacquard. Raw-cut felt military jackets. Hourglass coats with diamante medals. Chesterfield frock coats with hazed houndstooth check, Jackets with velvet saltires and rear harnessing, heavy military knits with appliqué embroidered flowers, silk jacquard tabards, pinstripe jackets with slogans, pleated pegged, workwear and drainpipe trousers.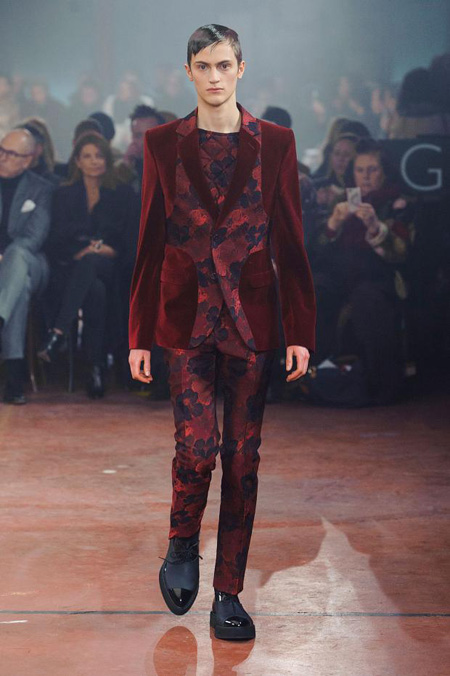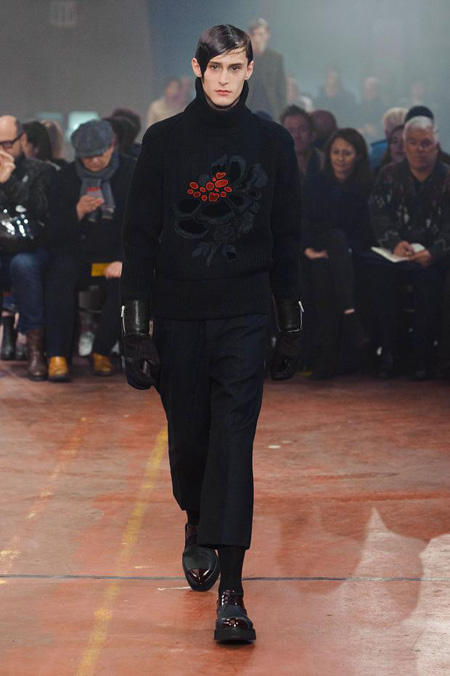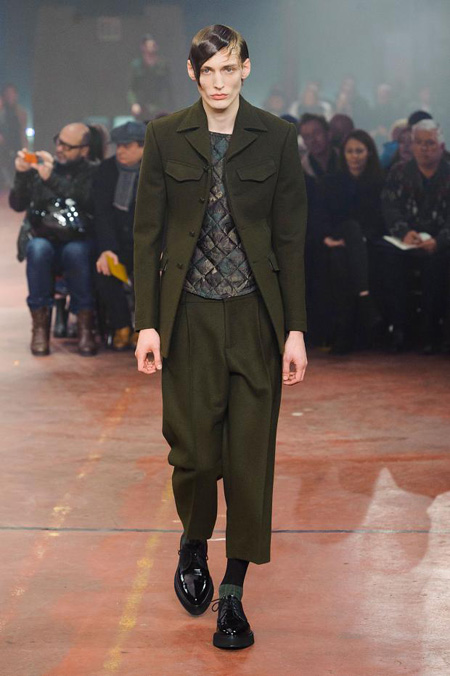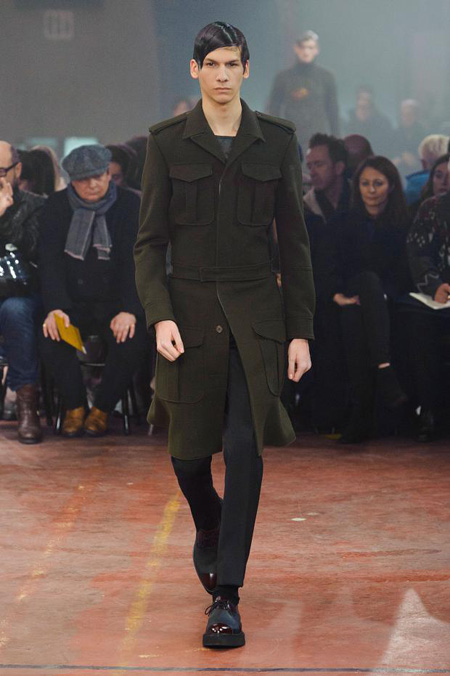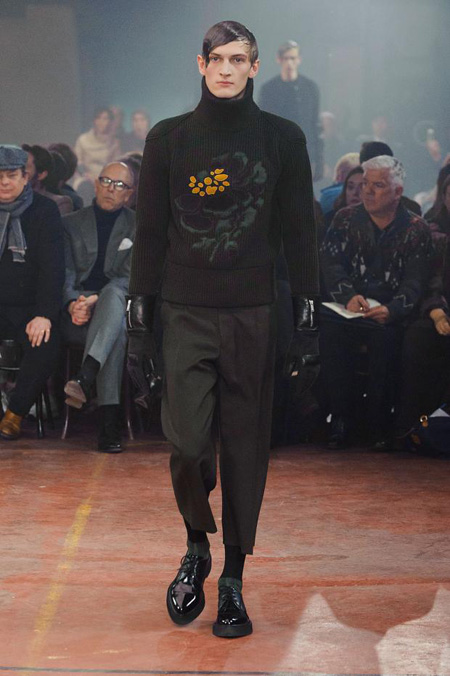 FABRICS
Wool pinstripes, distressed houndstooth, Loden felts, floral jacquards, velvet. needle-punched sheepskin, leather and silk.
COLOURS
Crimson and black, workwear blue, military green, silver.
ACCESSORIES AND SHOES
Pointed creepers with thick soles and shepherd shoes.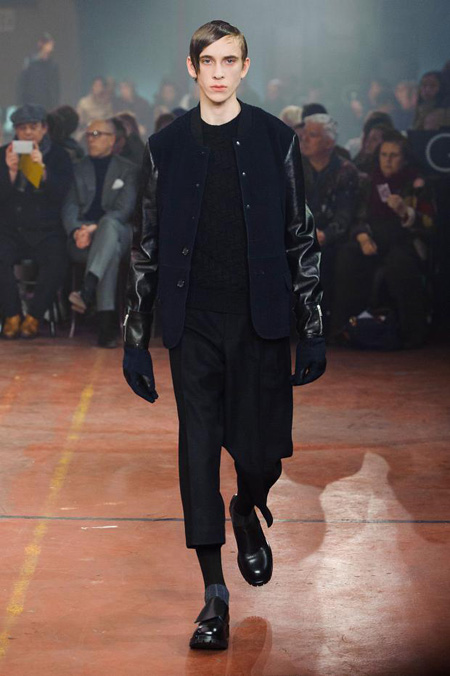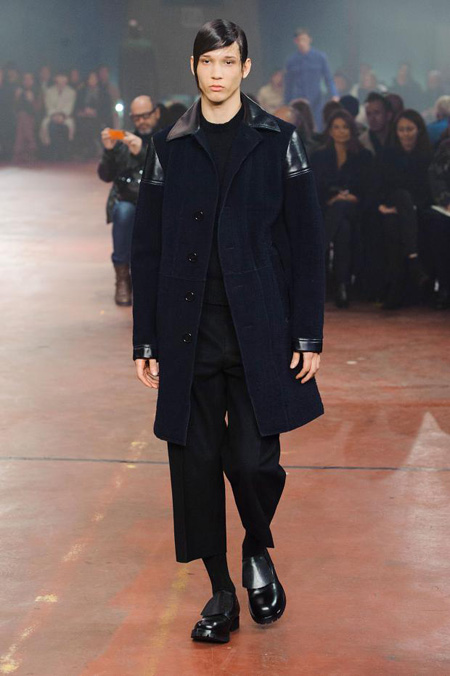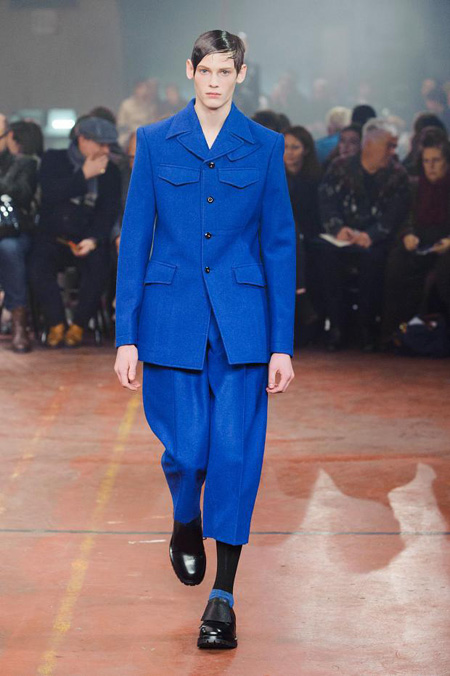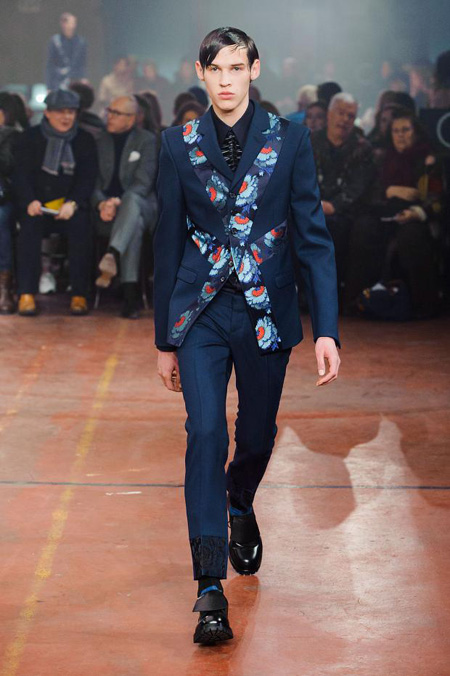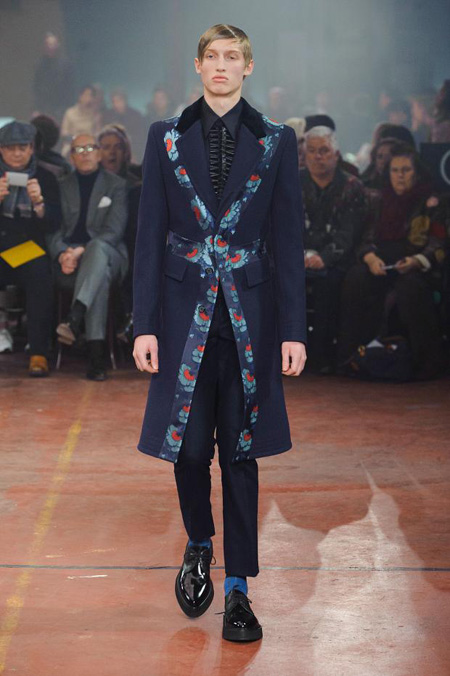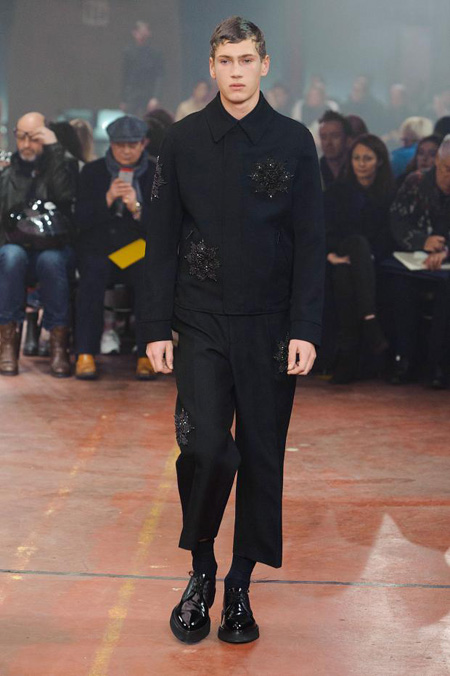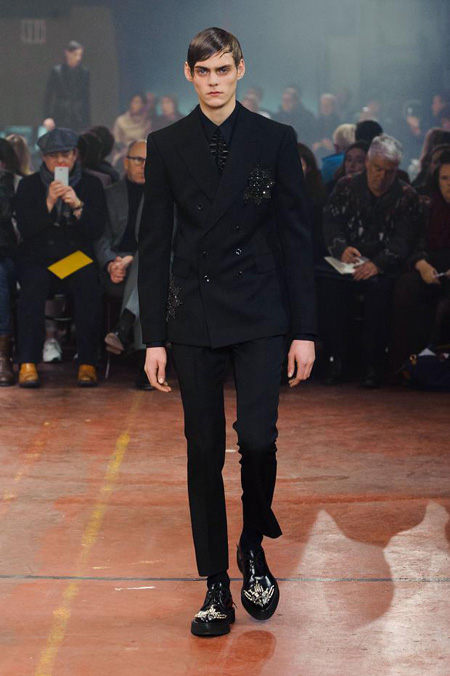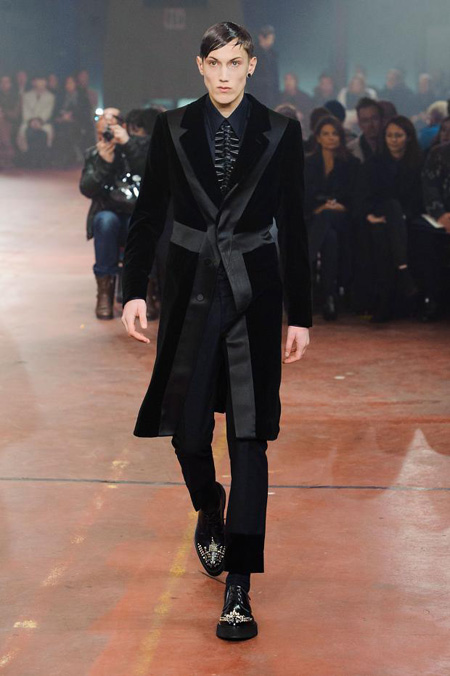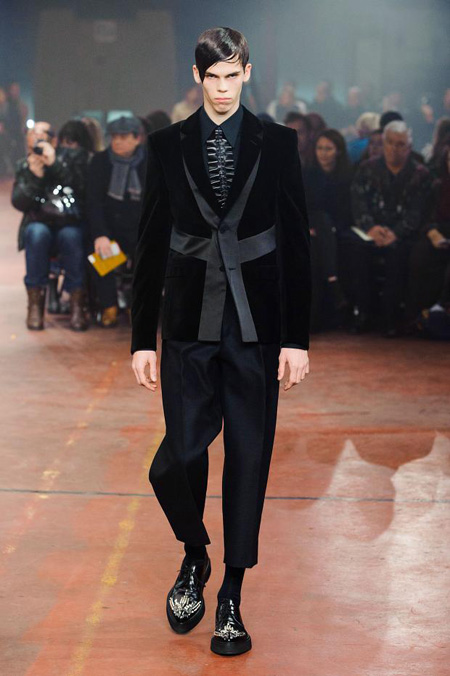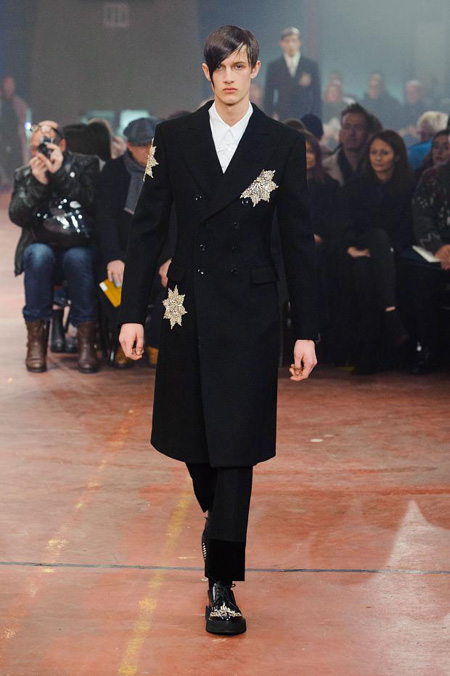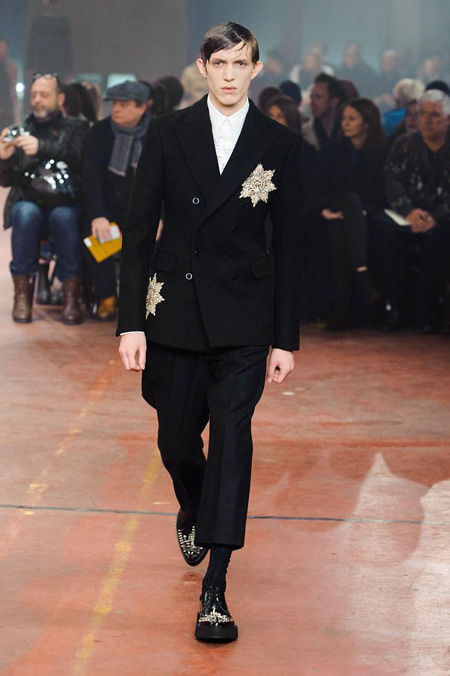 Photos: fashionising.com
Information: alexandermcqueen.com

Hits: 5260 | Leave a comment