Estrato - Trabaldo Togna's natural wool and cashmere fabrics
Estrato® is a synthesis that combines nature, content and performance. The project is based on the desire to overtake, once and for all, the limits of the staticity of fabrics and therefore of garments. Estrato® blends weft's and warp's flexibility, without using synthetic fibres: it is created with excellent yarns, wool from Super 110's to Super 180's, wool and cashmere and pure cashmere, in a wide collection of fabrics and colours for infinite stylistic possibilities.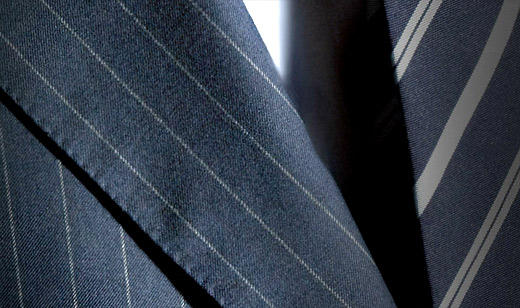 Estrato® may be considered the latest generation in the evolution of fabrics in that it inherits all the characteristics typical of the textile producing tradition of the Biella region and the flexibility of the fibre without making use of synthetic elements. The research is the key point of all Trabaldo Togna's collections. Estrato® is a functional fabric to the daily needs, where flexibility and the elasticity reaches the peak. Eight years in developing of innovation and technology, with accurate and careful studies, brought added value to the product at last to obtain the level of twisting and performance of Estrato® fabric.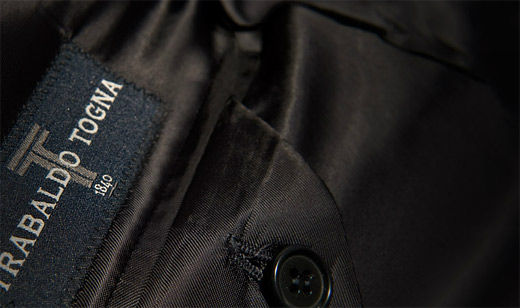 The classic fabrics of the brand respect the taste of the italian traditional tailoring to satisfy the needs of those who appreciate elegant style and refinement of classic design as pinstripes, Prince of Wales, Pied de Poul, in different combinations of colours and noble fibres.
The fashion line re-creates the atmosphere of traditional fabrics such as pinstripes and Prince of Wales with different decorations and weaving effects.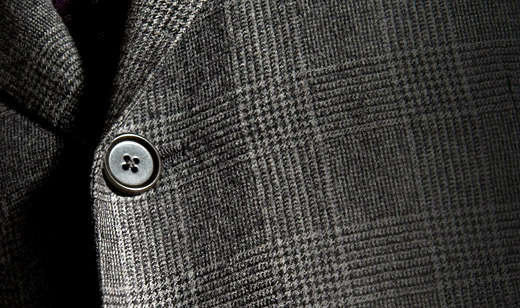 The ceremony fabrics contain light and shade effects created by prestigious yarns and the research of the new finishing that emphasize the high quality of raw materials.
Flannel - Tradition and new technologies. The combination of these two elements create warm and wintry fabrics with a light weight compare to the old flannel style.
The research of raw materials of superior quality materializes in the creation of luxury fabrics such as cashmere and Super 180's and other valuable blends for the tailoring of unique and exclusive masterpieces.
Jackets are essential items of the men's elegance in perennial evolution: can change accordingly with fashion and trends moving from the traditional English look to blazer aspects.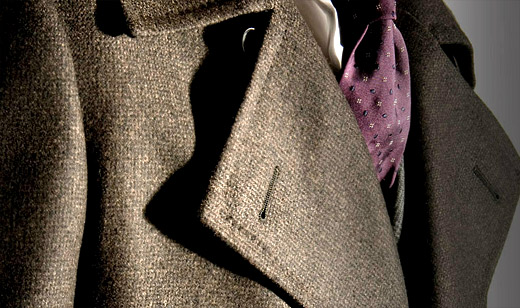 Excellent wool, soft and warm cashmere generates fabrics for coats: starting from plain colours up to a huge range of colours and weave effects, imitating suit fabrics.
Hits: 12520 | Leave a comment