Angelico fabrics collection Ke Idea for Autumn/Winter 2015-2016
At Milano Unica Angelico launched its new fabrics collection called Ke Idea for Autumn/Winter 2015-2016.
The Ke idea is a selection of elegant and smart range of fabrics for both men and women. A combination of jersey and traditional fabrics, with a privileged direction towards outerwear and double faced fabrics.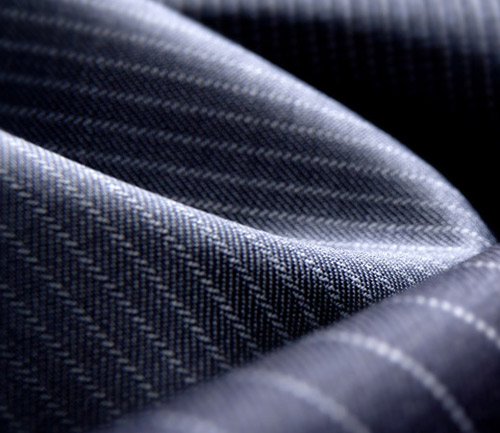 Ke Idea builds its creative path on the Angelico expertise in fabrics for menswear, heritage of the Biellese weaving tradition with Sixty years of a solid presence in the market and capability to produce and follow all the stages of the processes, from spinning to dyeing, printing and finishing.
The jersey range shows an extrafine double fabric in various blends used for jacketing, offering three-dimensional constructions, suitable also for women's jacketing and with a particular quilted fabric whose filling is in wool and cotton. Jersey Milano Stitch for perfect fit trousers.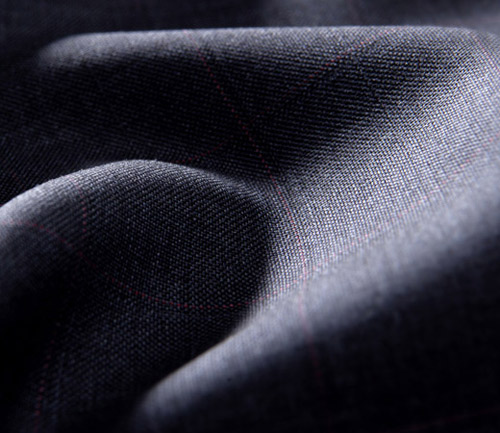 The printed range includes vintage micro prints for suiting and jackets inspired by the 70s, jacquard and paisley designs on boiled wool for women.
The characteristics of the fabrics for menswear are even more distinguished. The new trends in taste, style and emerging needs of wearable fashion require wool to be more performing and blended with other fibers, but still maintaining its natural peculiarity and essence.
Mixing wool with small percentages of elastic fibre offers a comfortable fabric for suits, jackets and trousers, identified for a wearable and trendy slim-fit range. The fabrics non-crease process offers a natural all day long fit, maintaining wool's natural thermal, isolating and hygroscopic properties.
The new lightweight wool and nylon fabric is essentially shapeable and more resilient to offer a perfect "back to shape" garment, also for de-structured models.
The new season also highlights jackets, which are comfortable with a more technical feel and blazers with dry hand and with a minimum stretch characteristics.
On the opposite side, this collection also offers a natural trend through the interpretation of the new Shetland jacket - softer, less dry by touch, compared to a traditional British Shetland fabric but with an extraordinary chromatic palette. British tradition reinterpreted with a "Biellese" support for finishing and specific treatments.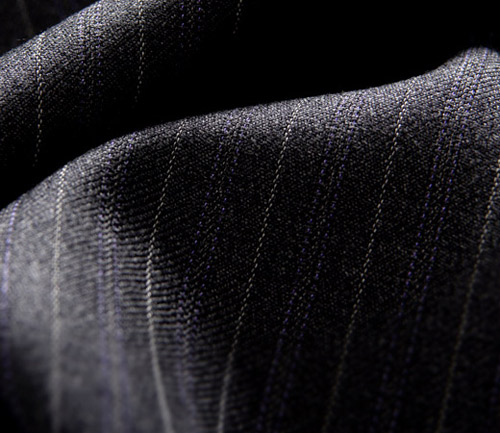 The color palette is enriched with many shades of blue, from a more formal blue to brilliant China blue, Naples blue and a surprising turquoise. Warmer colors offered in camel, yellow, orange, burgundy, all to be used pure or mixed to obtain movement and intensity.
The return to color compared to past winter collections is quite balanced due to the subtle and delicate use of constructions.
The brand offers microprints taken from prints usually identified for ties and designs, which are inspired by the 60s and 70s.
The formal suiting and the tailoring world find their way in the Platinum range. The Platinum label distinguishes the high range classic and contemporary fabrics with Super 140's and Super 160's, ennobled by fineness and hand given from the particular treatments.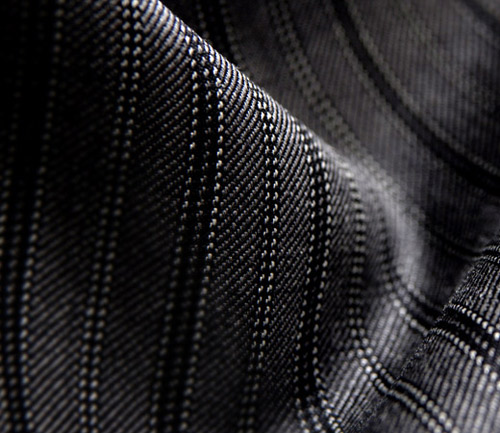 New quality fabric in the Autumn/Winter 2015/2016 collection is the modern sharkskin grisaille - a reinvented Super 140's, ideally thought for an impeccable day wearing and to be also exhibited during evening.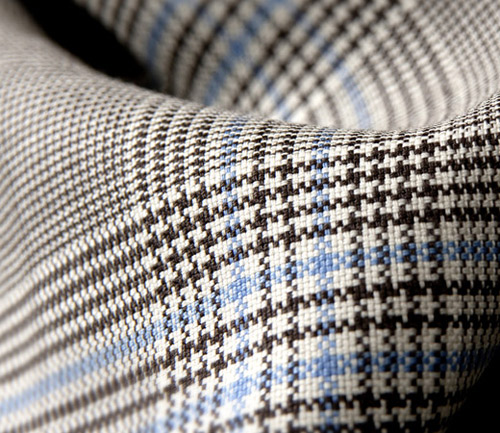 Hits: 8448 | Leave a comment