Men's suits: Dolce&Gabbana Winter 2015
The latest men's collection of Dolce&Gabbana was named NORMAN SICILY. Normans (from Northmen or Norsemen) were a Scandinavian group of people, settled in Denmark, Norway and Sweden.
The history of Norman's Sicily began with their conquering of the island which took place in 1061 through a landing in Messina.
The Dolce&Gabbana Men's Winter 2015 collection takes inspiration from the Norman Kings Ruggero I, Ruggero II, William I, William II, Tancredi, Henry VI, Federico II and Manfredi as well as from the architecture of Norman Sicily as seen in Palermo in the Norman Building, the Cathedral and the Church of the Martorana.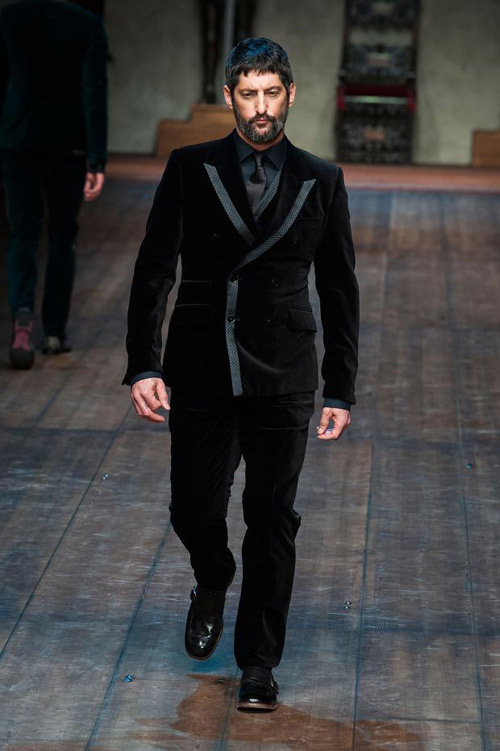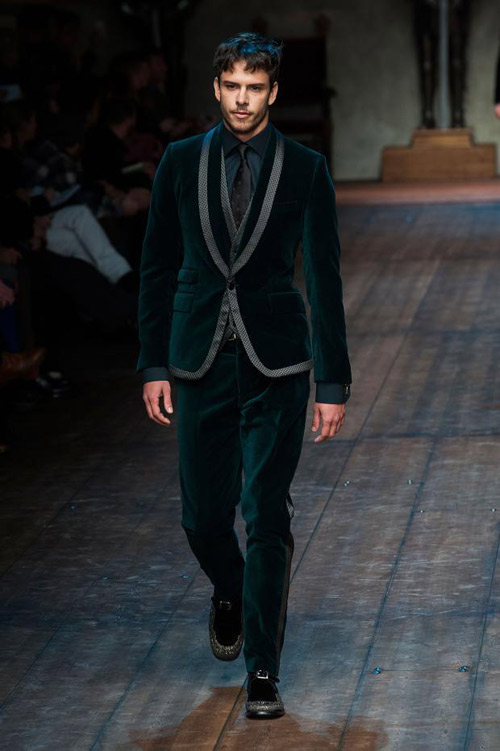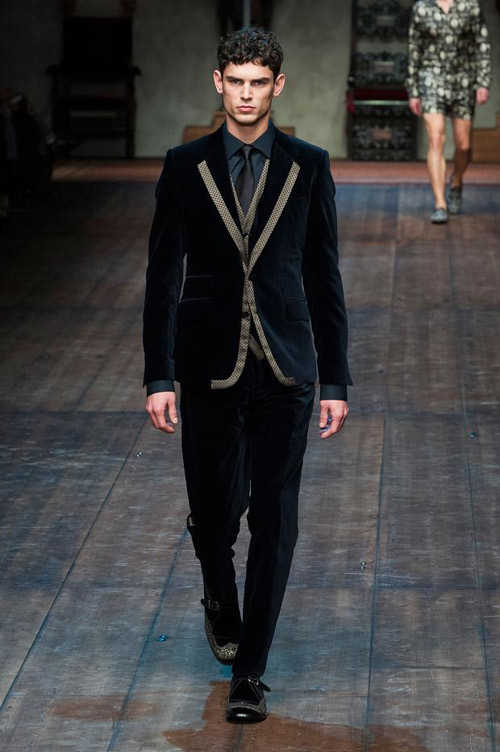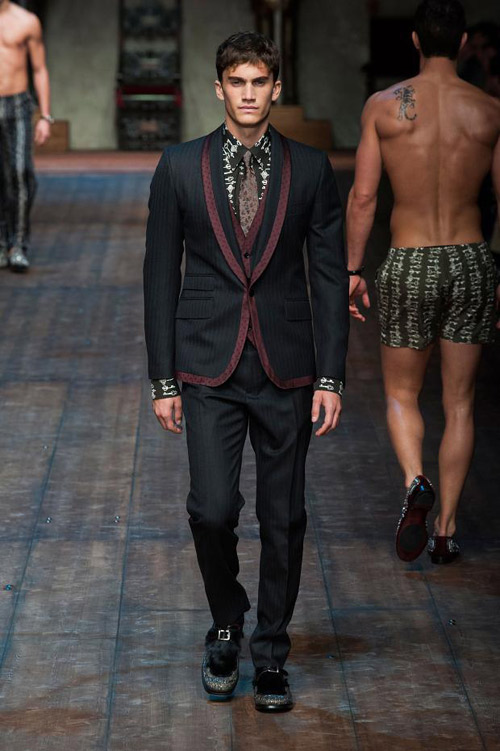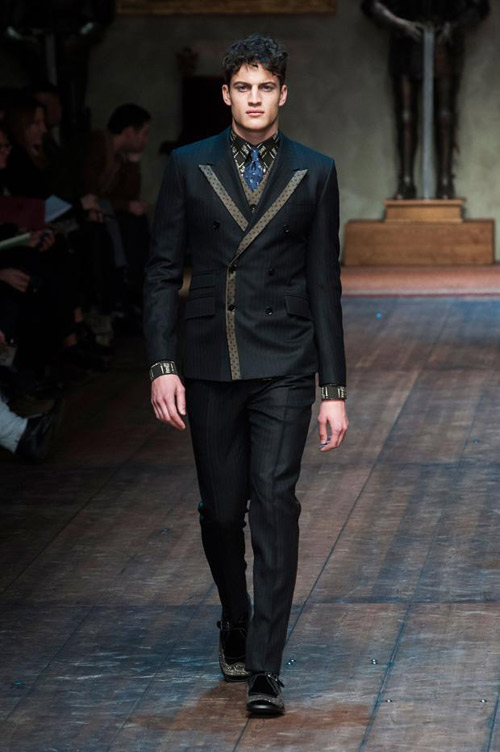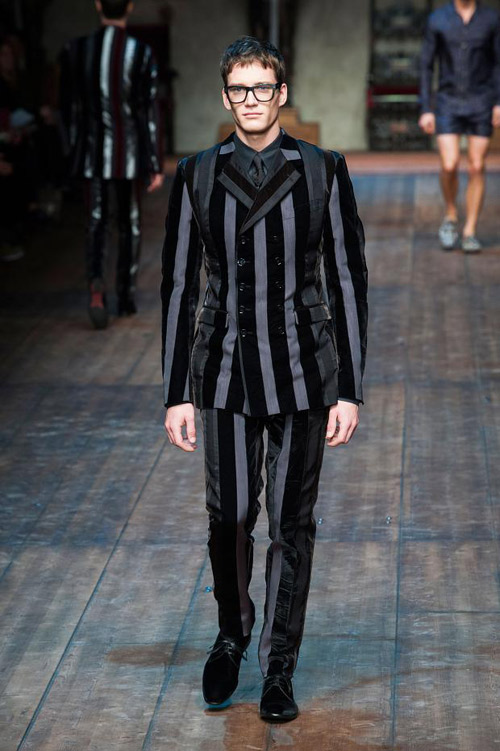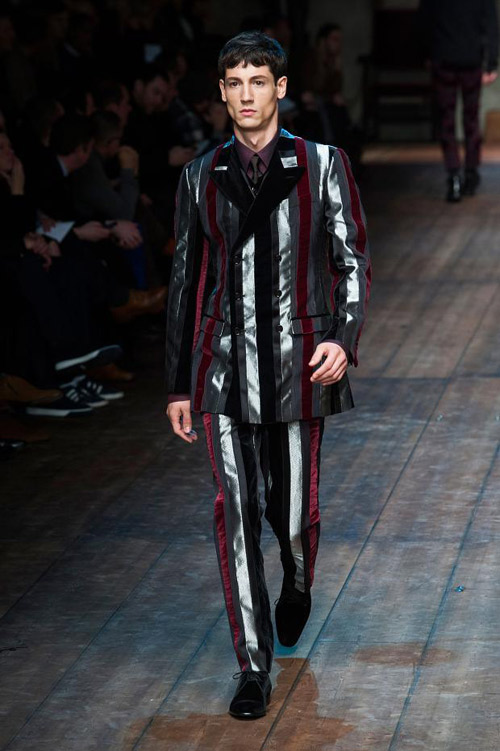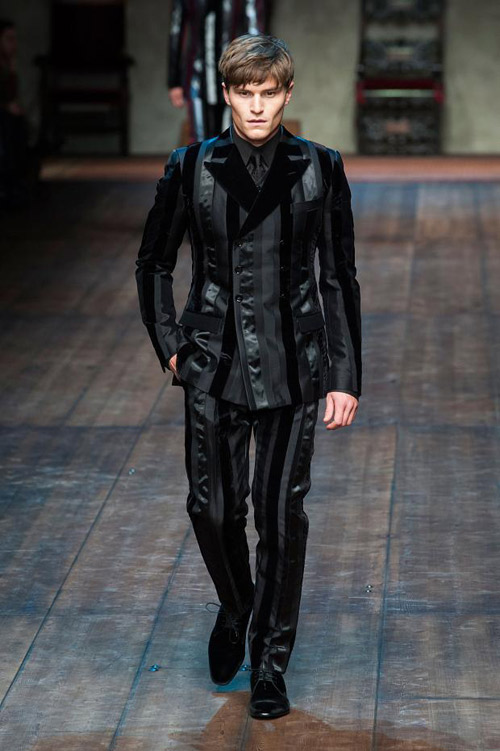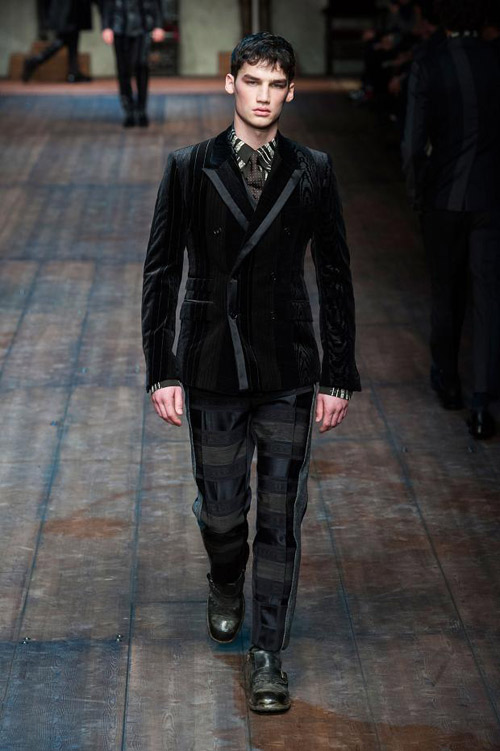 SHAPES: Tight-fitted suits.
COLOURS: Grey, bordeaux, brown, bottle green, black and blue.
PRINTS: They represent Norman Sicily through the Kings' crests, the armour of the knights and the reproduction of Norman architecture.
EMBROIDERIES: Embroidered and studded sheepskin coats. Knits are embroidered to obtain the effect of an armour.
ACCESSORIES: Handmade wool hoods embroidered to obtain an amour-like effect. Crowns. Embroidered gloves. Shoes are made of fur, embellished and in velvet and studded. Boots are studded. Multi-coloured sneakers. Satchel and backpacks adorned with Norman prints.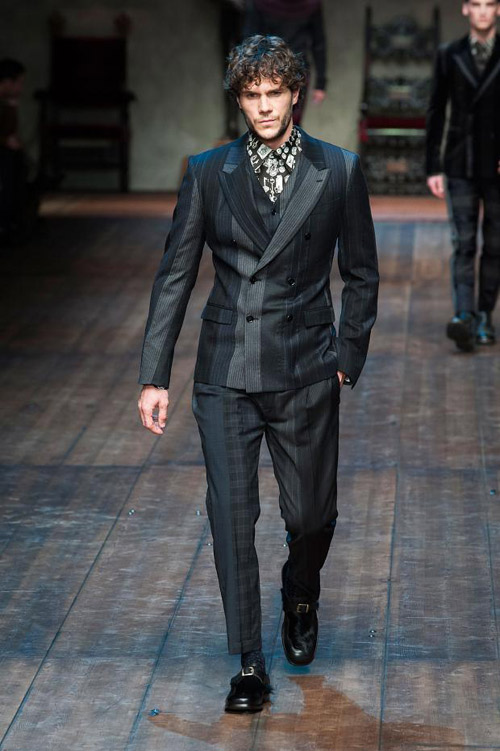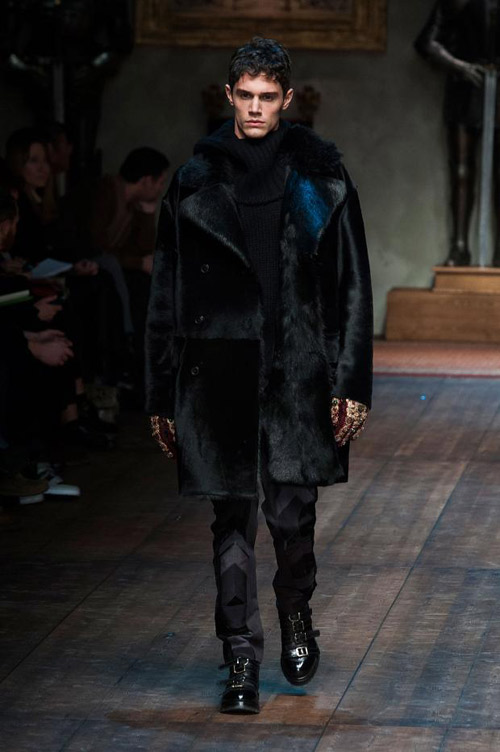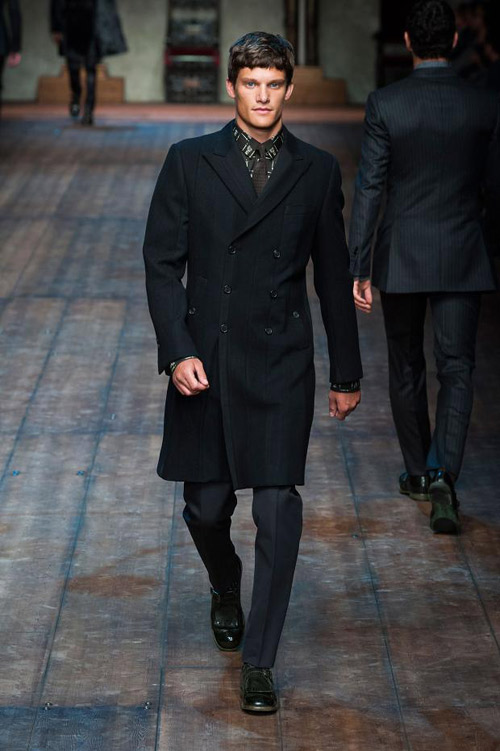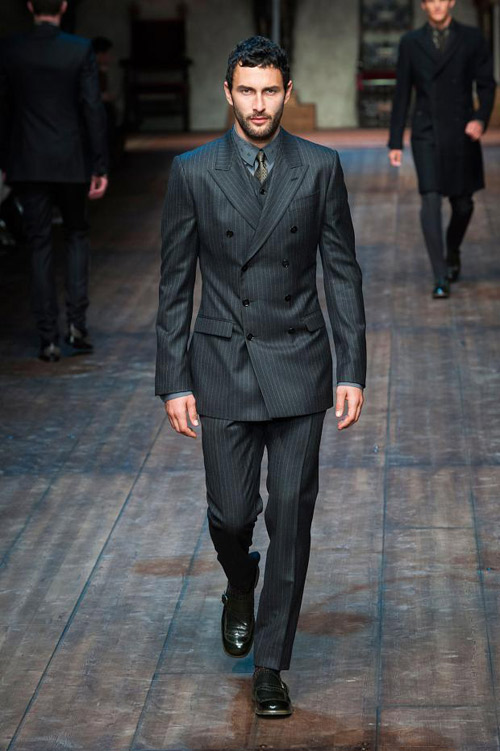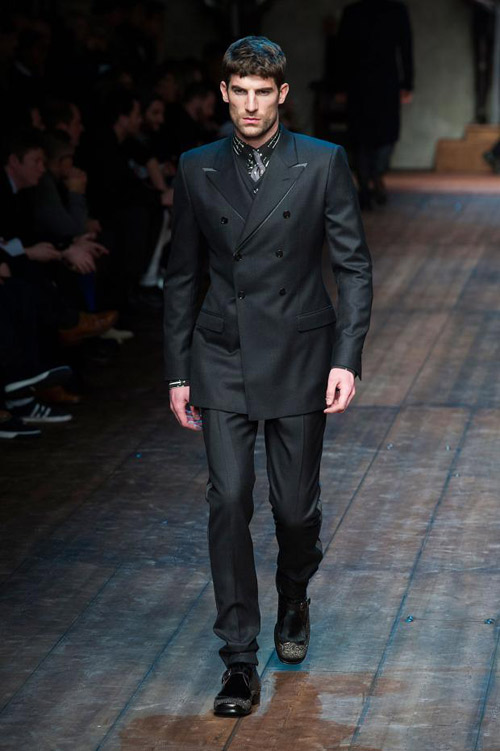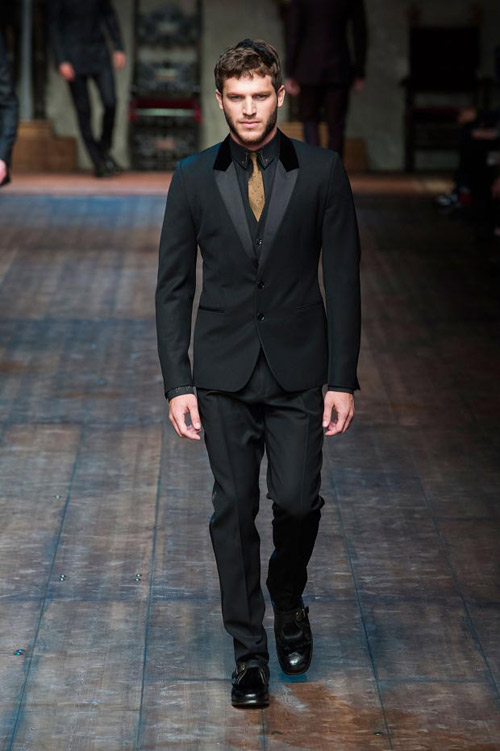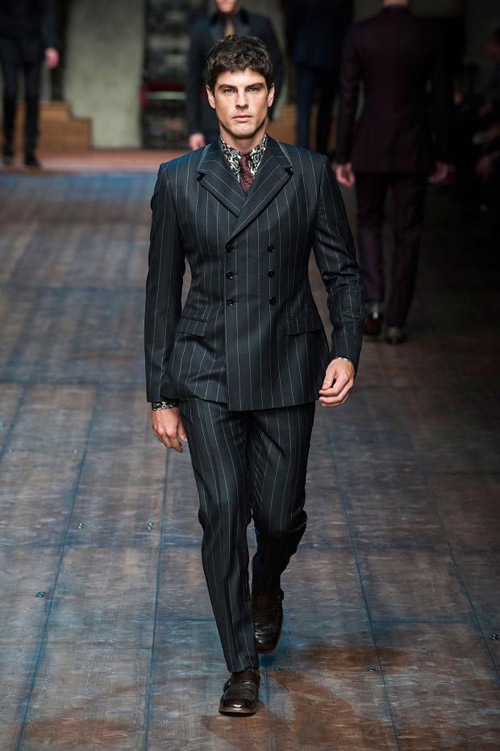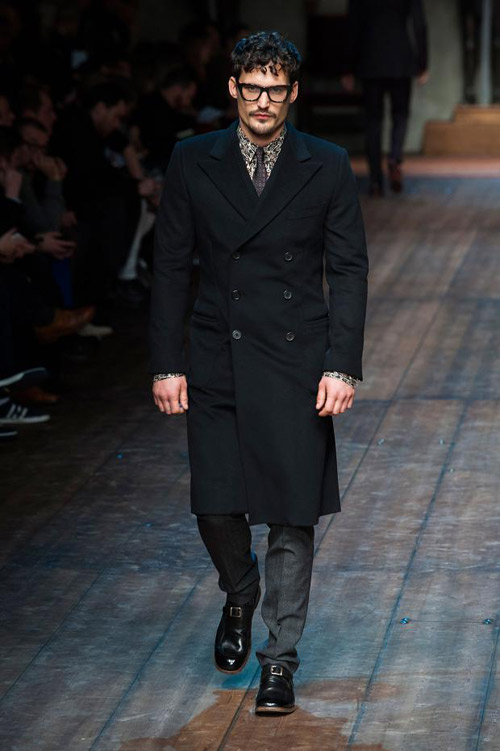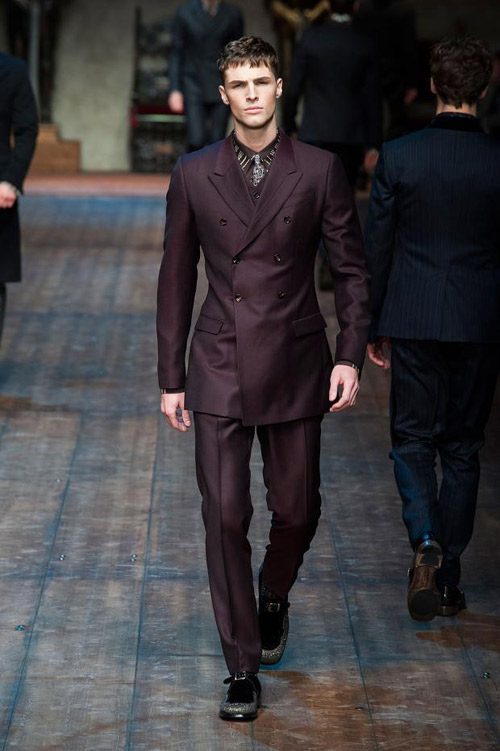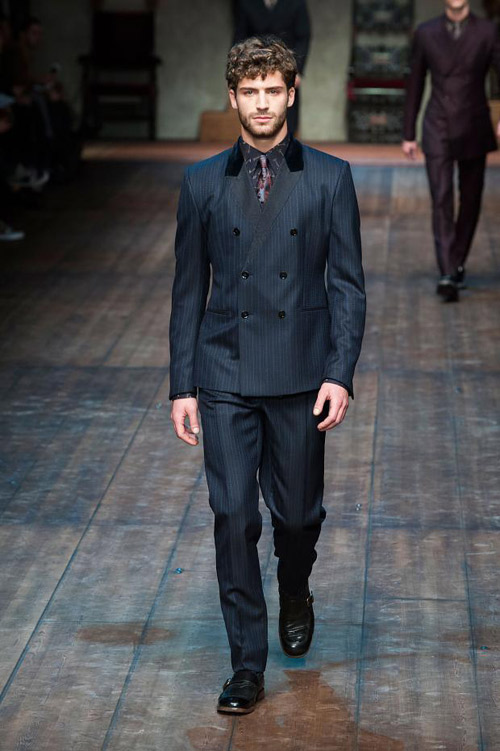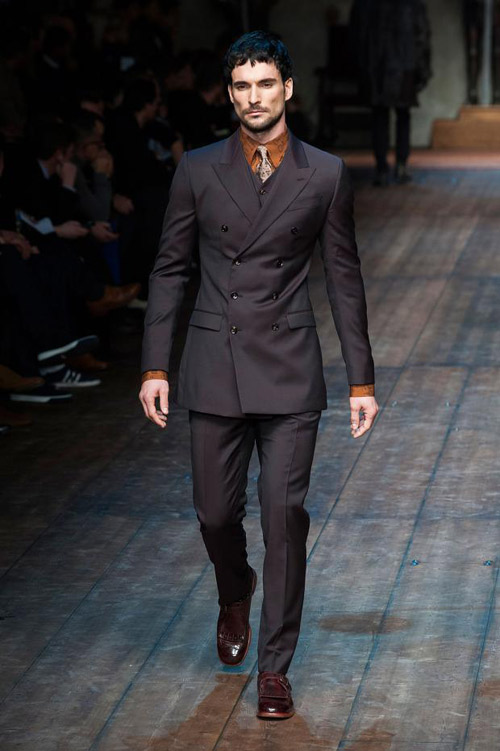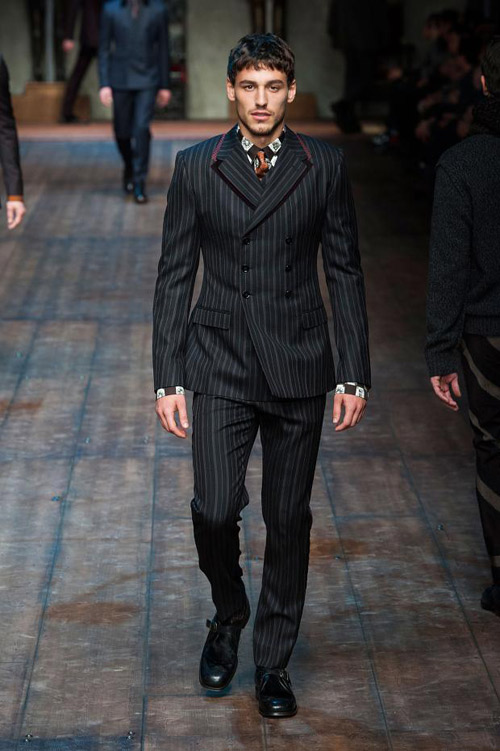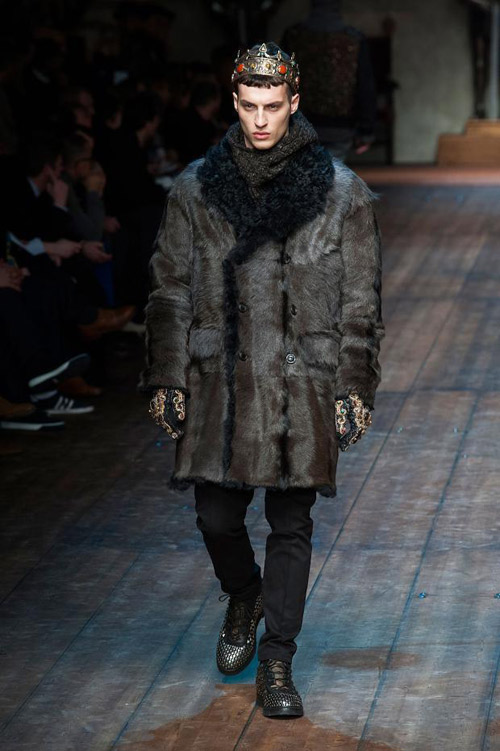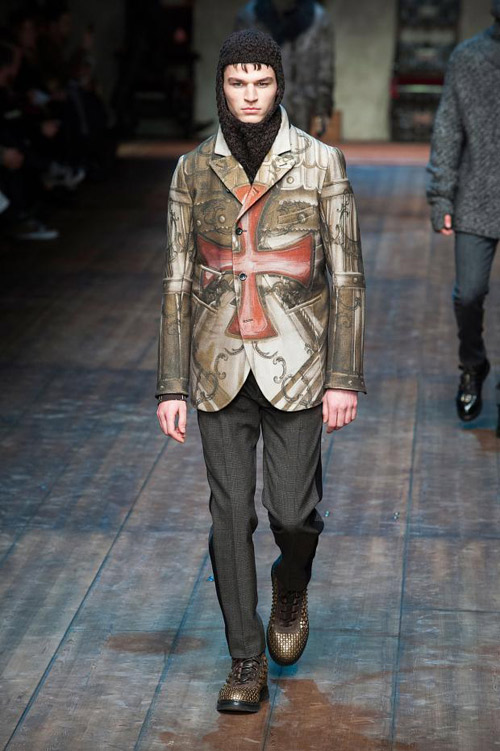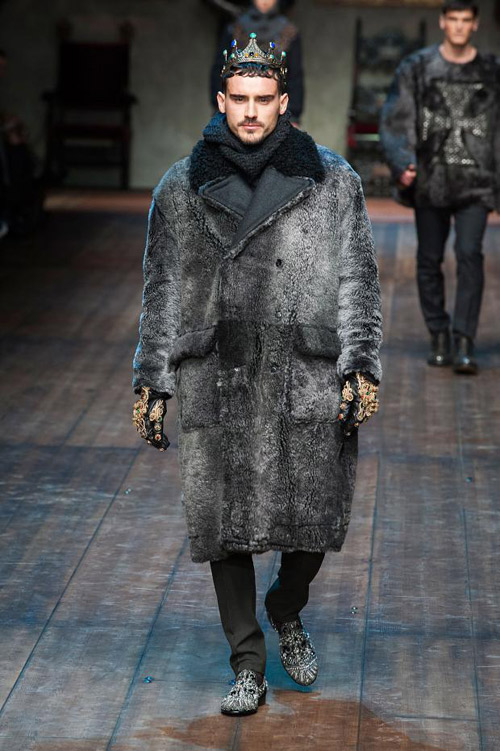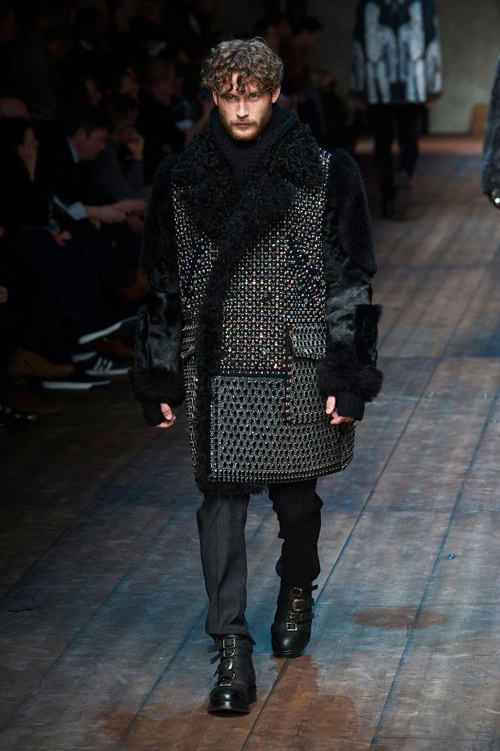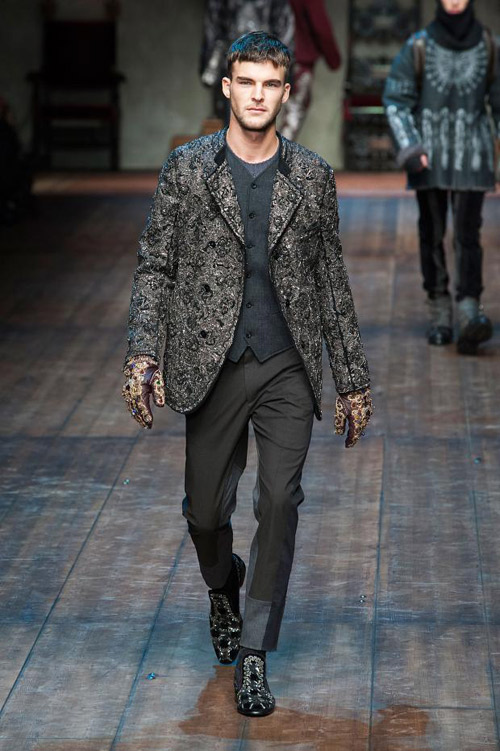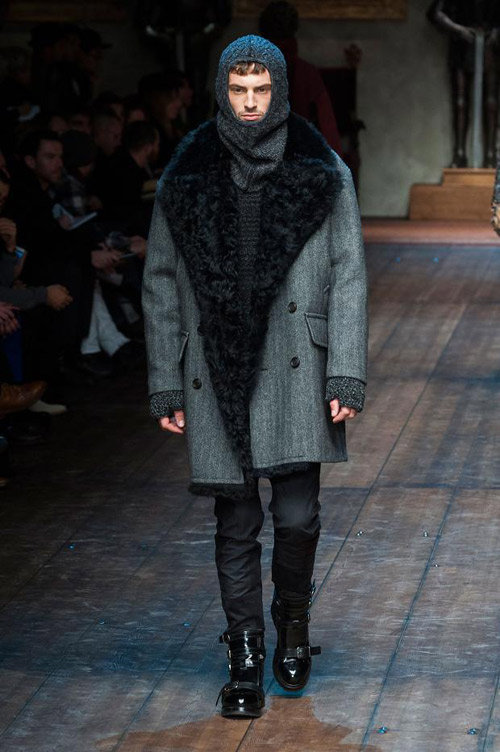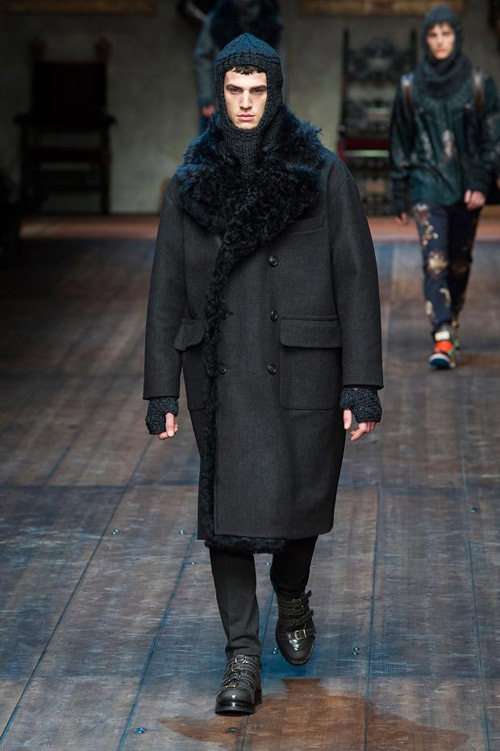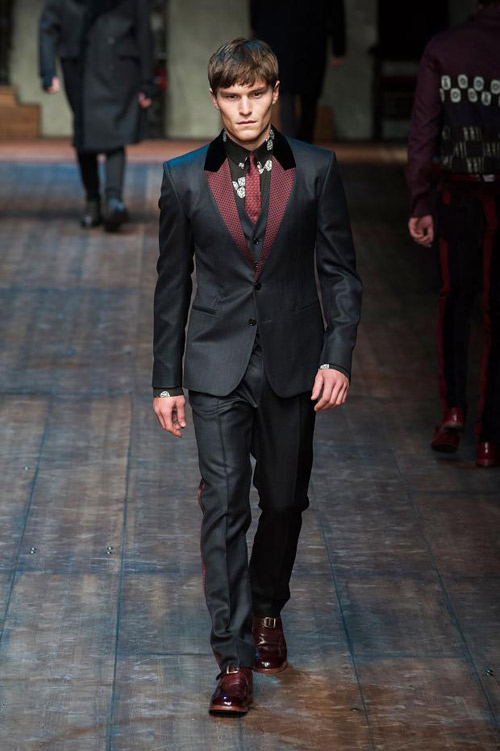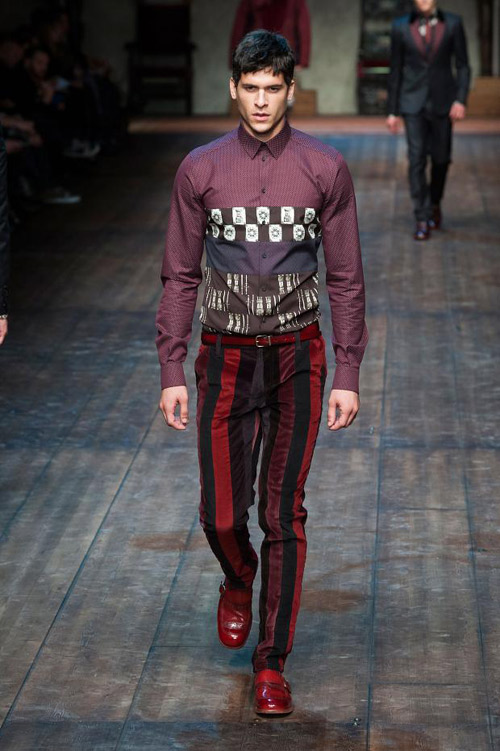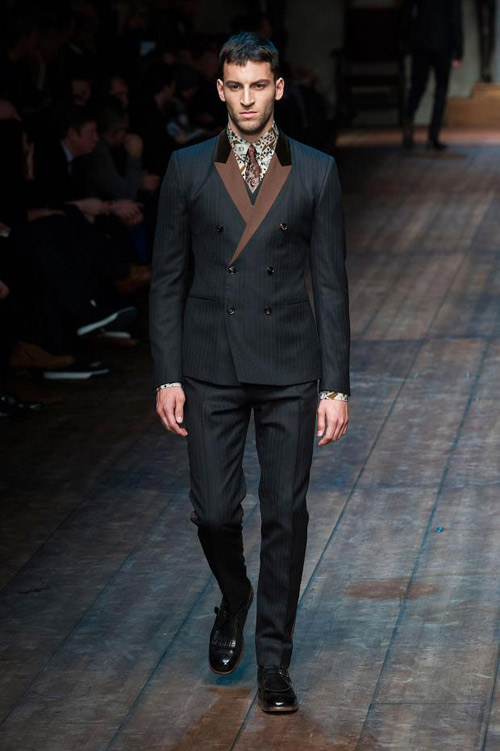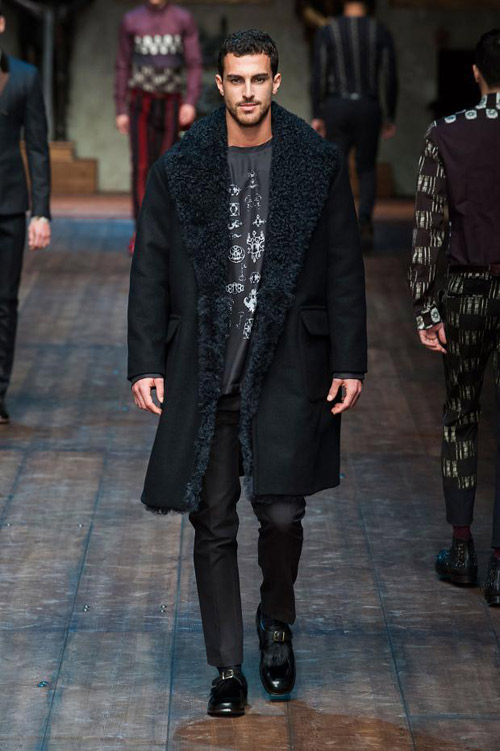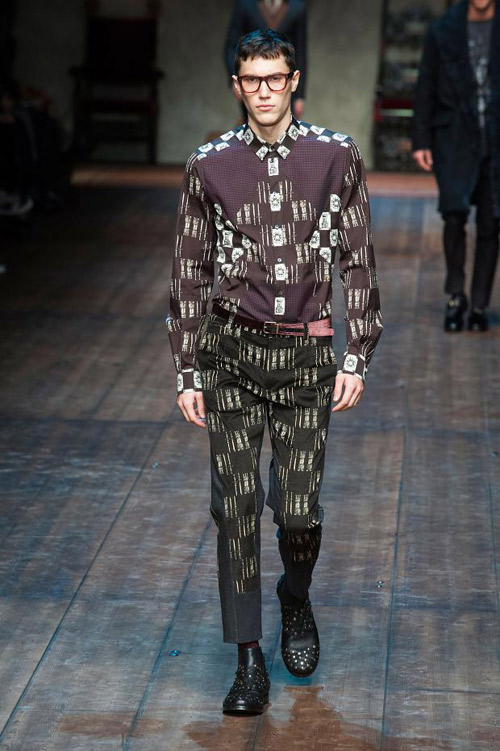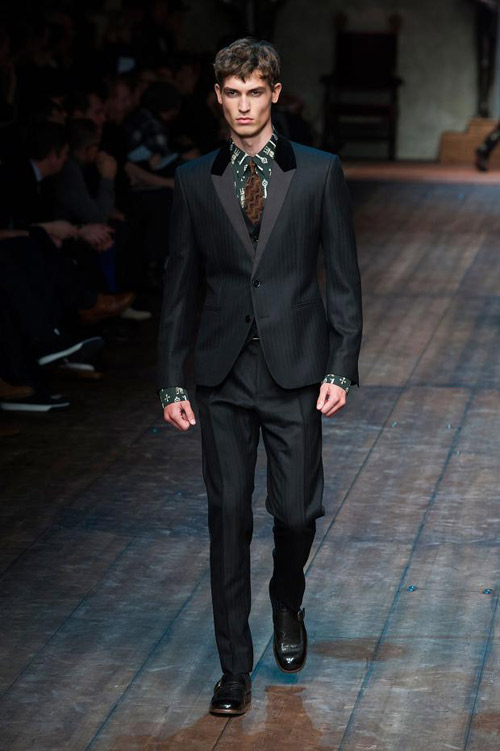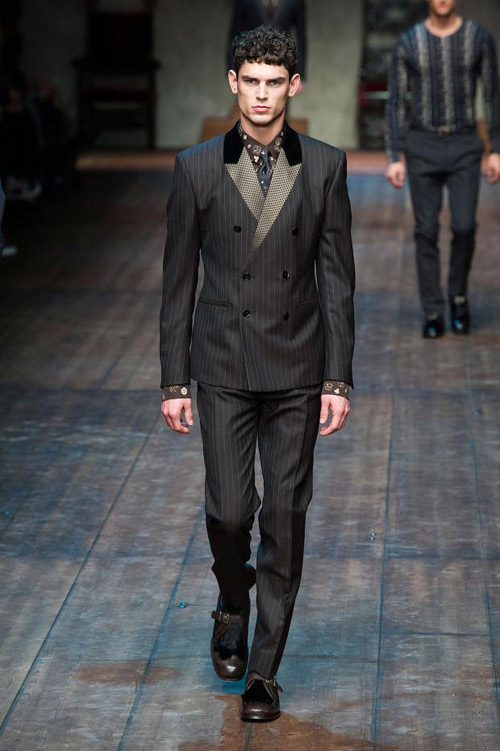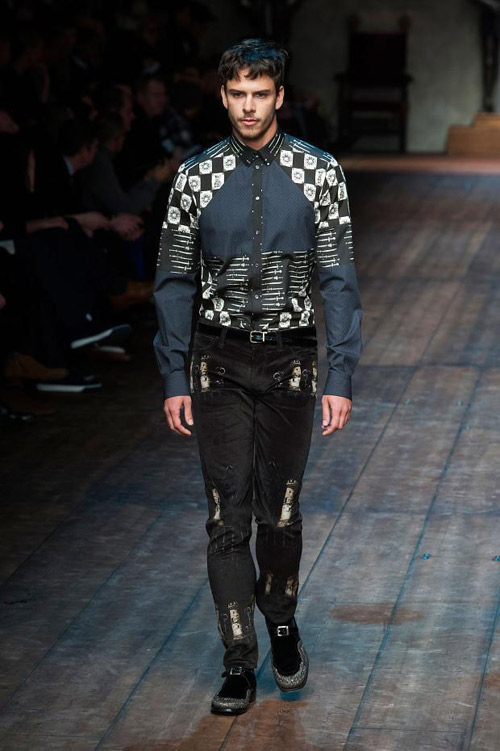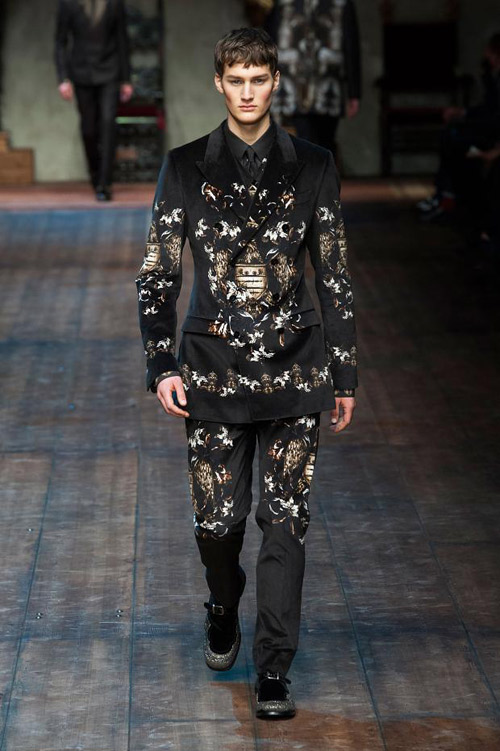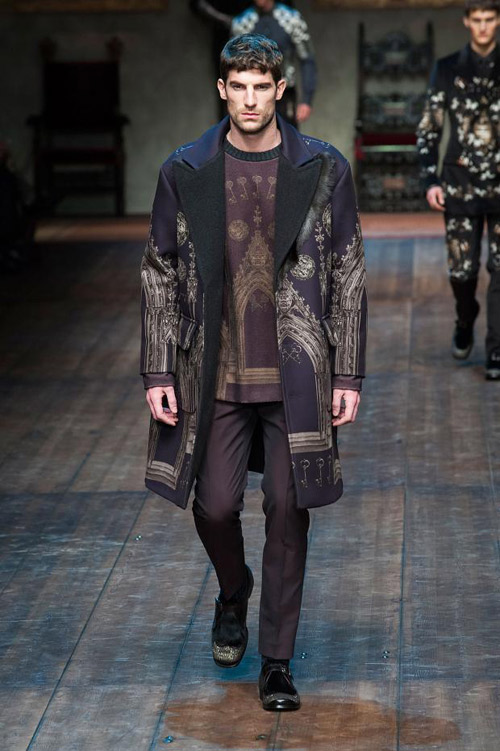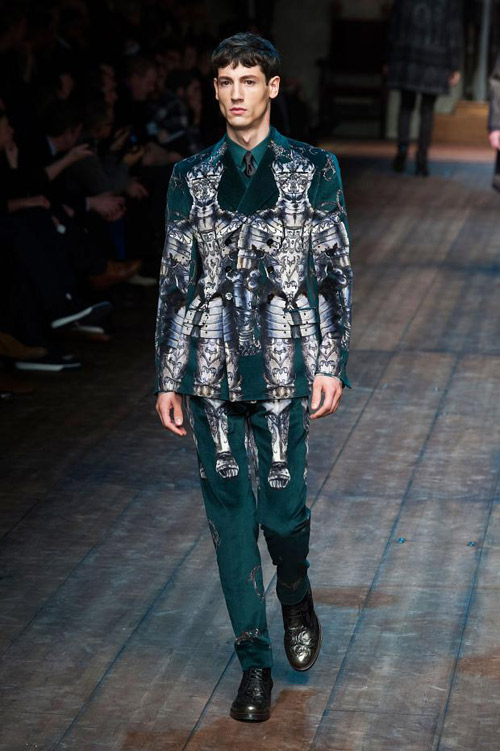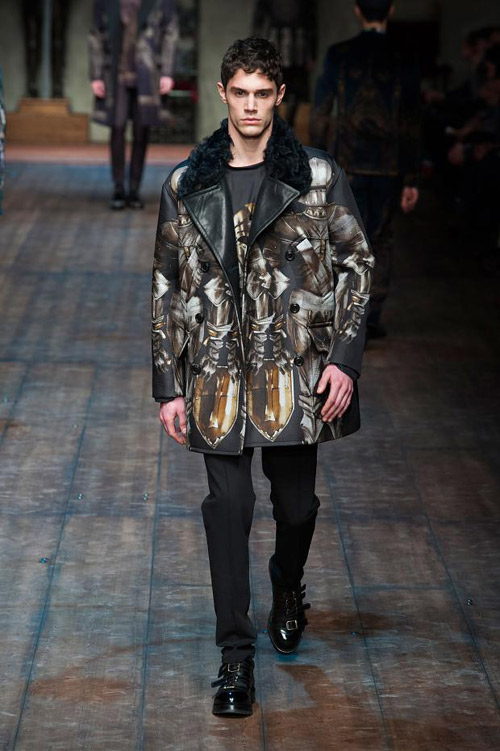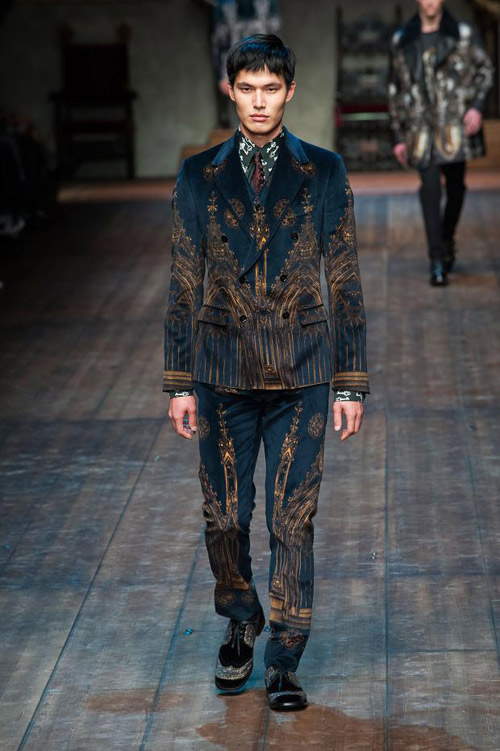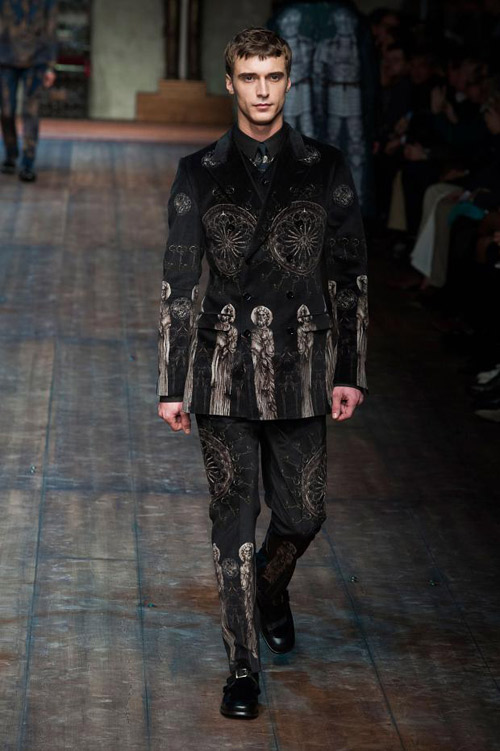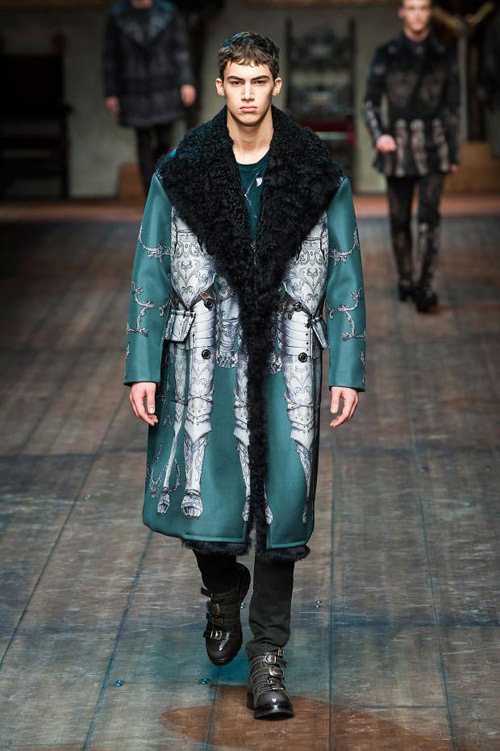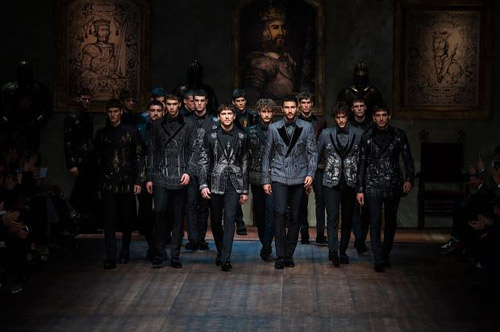 Photos: fashionising.com


Hits: 11119 | Leave a comment