Fusing Machine FX DIAMOND takes fusing to the next level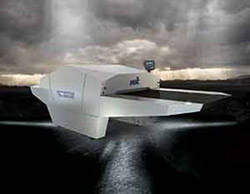 The VEIT Group is worldwide a leading manufacturer of ironing equipment, fusing machines, underpressing and final pressing machines as well as refinishing equipment for garments.
This year the group launched VEIT DIAMOND Fusing Machine Series. This new generation of fusing machines achieves an as yet unmatched fusing quality. With the further improvement of temperature control and the new development of the pressure system with the groundbreaking COPRA compression roll (COnstant PRessure Appliance), the two fusing parameters temperature and pressure can be maintained at a constant level over the entire width of the machine. The innovative Contactless Belt Control CBC eliminates belt edge wear and tear through contact-free belt detection. Easy touch-screen operating and a thoroughly conceived, easy-access service concept add to the perfect package.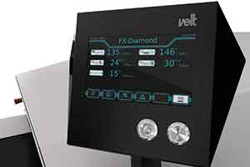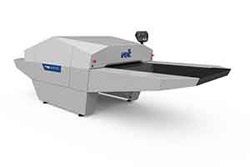 "With the VEIT DIAMOND fusing machine, we combine our experience of many years with our strong innovative capabilities. I am proud to present this new development at the Texprocess. This technology will set new standards in fusing in the years to come", Günter Veit points out.
This remarkable fusing machine was recommended by the owner of the men's suits factory Richmart, Martin Yordanov. Representatives from VEIT Group were on a visit in his factory and shared that they are very happy how their fusing machines help in the process of producing quality men's suits.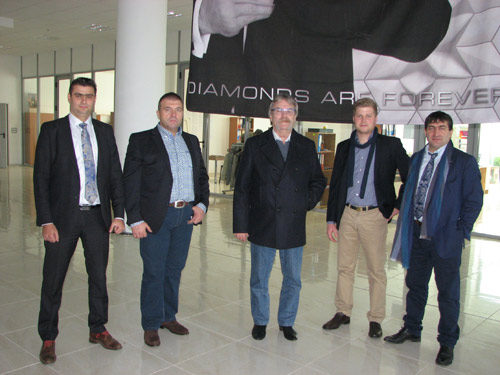 Hits: 7760 | Leave a comment
More Articles from this author