Selling in France: the best marketplaces that you need to know
France has about 36 million buyers on the Internet and produces approximately 65 billion euros, which is not negligible and deserves to be studied carefully if you want to expand your business internationally
There are many E-Commerce websites, some more appropriate than others for your business and your products, but which ones? How to choose them? and by what means?
In a first step we will discover the largest sites of E-Commerce, also some tips that will allow you to know how to introduce a product on these sites to be visible
What are the most popular online marketplaces in France
Let's start by knowing the notion of marketplace, it's a website on which independent sellers, professionals or individuals, have the opportunity to sell their products or services online with a commission taken by the site on each sale.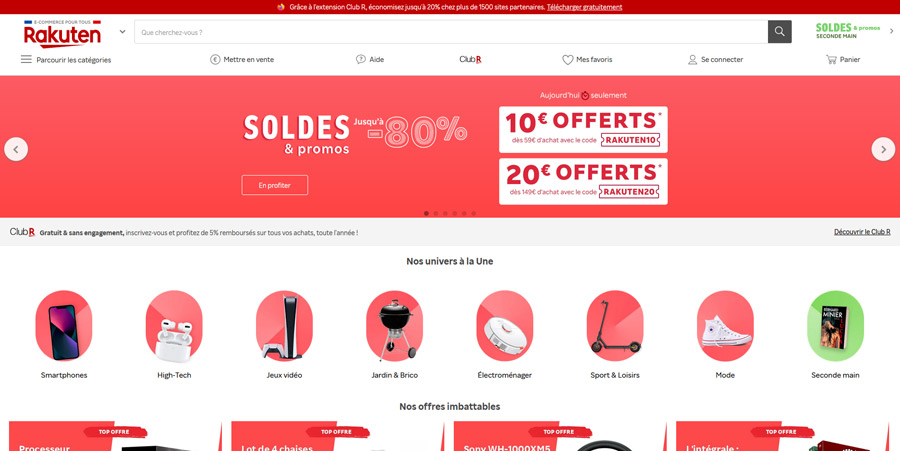 Price Minister
Bought by Rakuten France in 2018, is the leader in online sales services. This marketplace has 8,500 professional sellers, 17 million visitors and 12 million members. The platform offers all kinds of products such as technological devices, new, used or reconditioned. We can also find books, fashion products...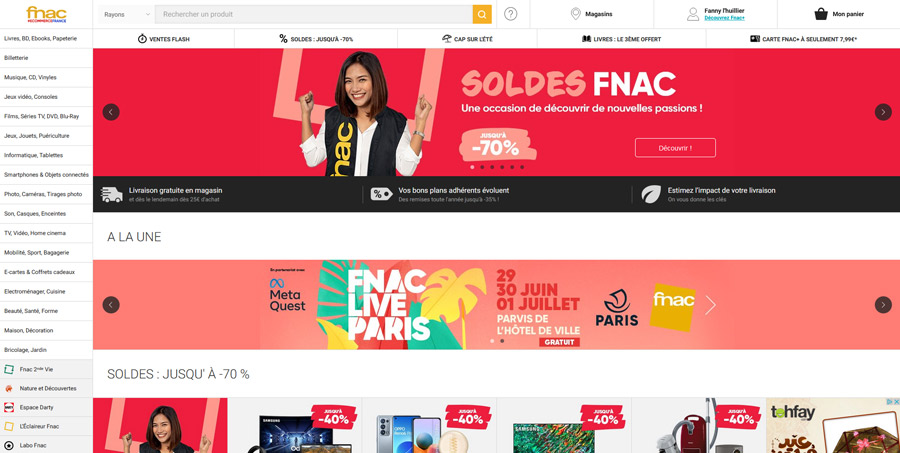 Fnac
This marketplace is specialized in the distribution of cultural and electronic products and household appliances for the general public. Fnac has 27 million visitors per month on its website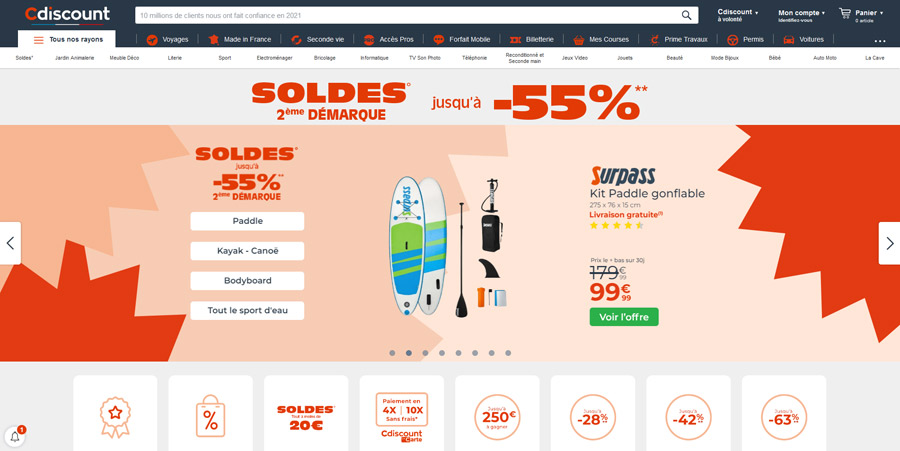 Cdiscount
Cdiscount offers a wide range of products such as electronic devices, home accessories, jewelry, clothing, toys and sports equipment. This marketplace is however only accessible in France.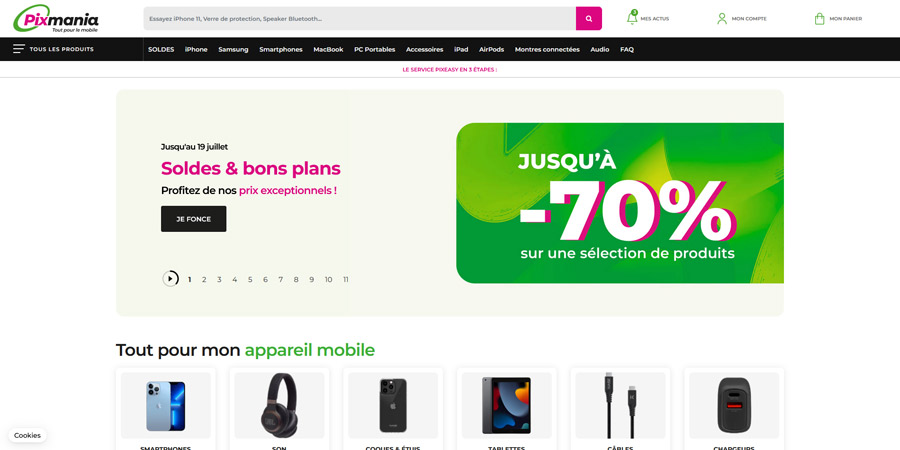 Pixmania
This marketplace has about 8 million visitors per month, across 13 European countries. Specialized in a particular sector, it offers mainly high tech items.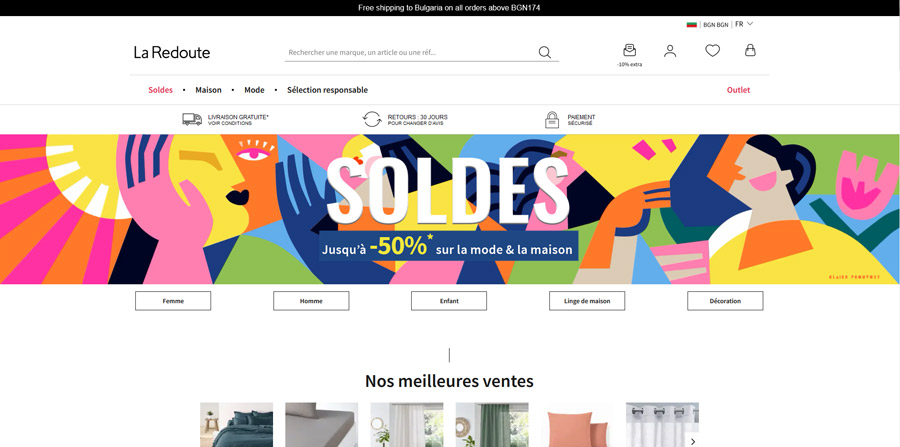 La redoute
It is the leading marketplace in France with 9.2 million visitors per month. La redoute offers ready to wear and home decoration products.
There is however one thing to know, you must propose your products in French and a free number so that the customer can contact you.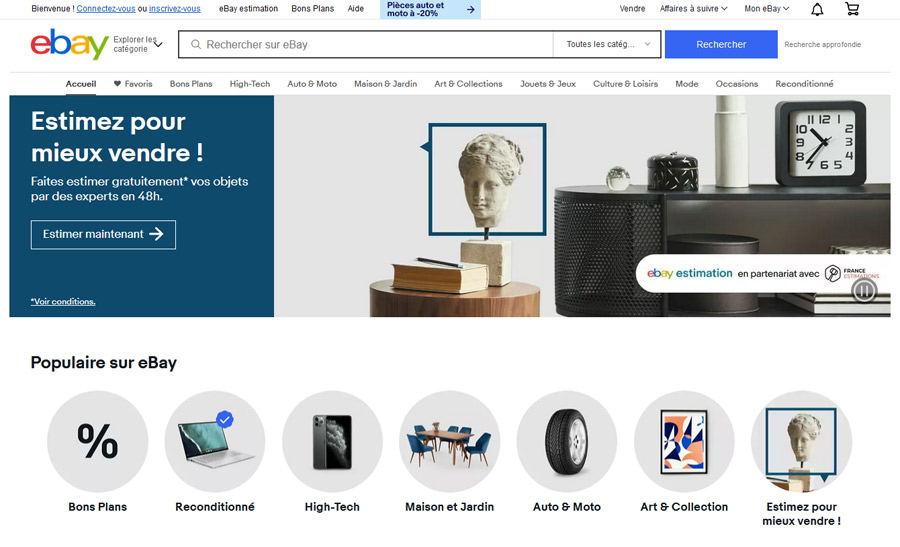 EBay.fr
This marketplace is one of the most famous in France, it is available internationally but has its own marketplace for France namely eBay.fr. Indeed, it has approximately 142 million buyers around the world
It offers all kinds of products from high tech to fashion or sports equipment.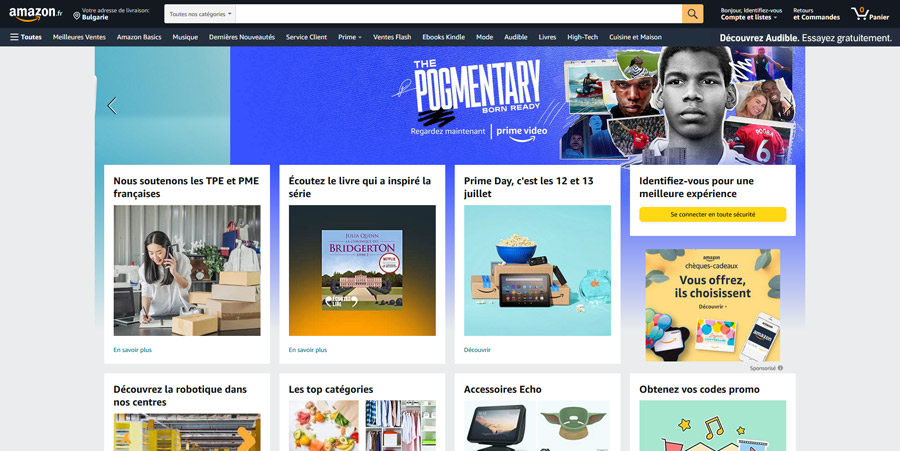 Amazon
Just like eBay, it has its own marketplace in France although the platform is available worldwide. Amazon France has around 19 million visitors each month and is one of the most visited marketplaces in France.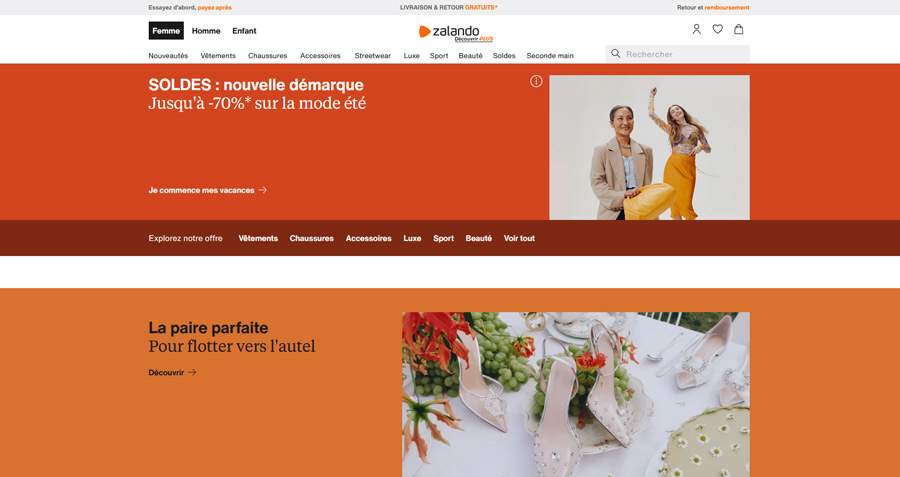 Zalando
It has more than 49 million active customers, the Zalando partner program gives brands direct access to sell on 23 European markets.
It offers ready to wear, fashion accessories and beauty products.
Some tips to sell on French marketplaces:
After browsing the different French websites and positioning yourself on those that could potentially be suitable for the sale of your products, here are some tips that will allow you to start your sales well

Use the local language

It is always easier for the customer to shop in his local language, moreover, many e-Commerce sites give as conditions to the sellers to list their products in French.

The delivery

Offering free shipping would be an asset for your business. Indeed, many buyers are reluctant to the idea of costs in addition to their purchases. Offering a free delivery will avoid many cancellations.

You can also opt for pickup in local stores

The prices

The competition is tough, especially in the fashion industry in France. That's why your prices will have an impact on your sales. It is possible to organize flash sales, it is a way that works enormously to boost your sales but also to advertise.

Ensure your entry

Before you start, make sure your business will work. To do this, research how the marketplaces work in the country where you intend to sell your products.

Managing your inventory

Inventory is one of the most important aspects of your success but also one of the most difficult to control. That's why we advise you to use an inventory management software, once you expand internationally, it is difficult to keep track of everything.


Hits: 8215 | Leave a comment