Asahi Kasei is celebrating the 90th anniversary of its Bemberg™ cupro fiber business
Bemberg™ is the brand name of the world's only cupro fiber, which is manufactured by Asahi Kasei in Nobeoka, Miyazaki Prefecture, Japan. It is used around the world in various applications such as linings, ethnic garments, outerwear, and innerwear.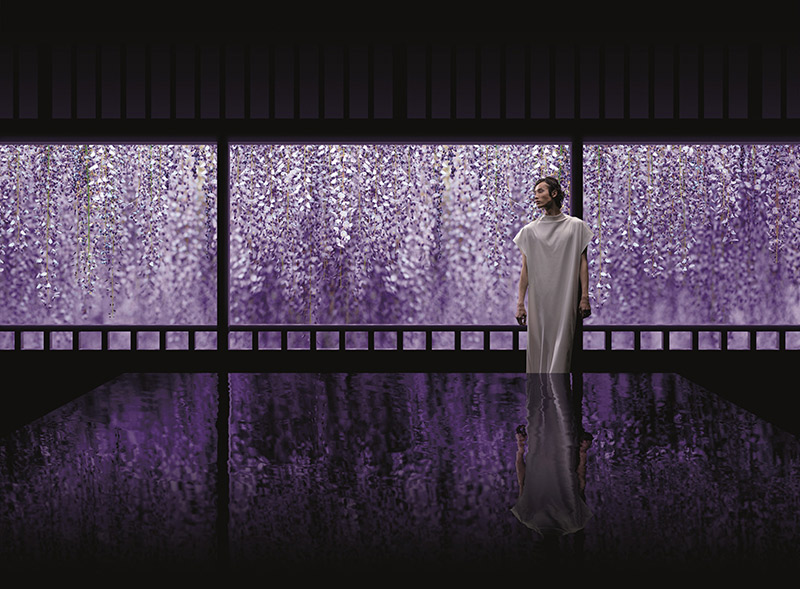 Being made from cotton linter, a by-product of cottonseed oil production, as well as being biodegradable and compostable for circularity, Bemberg™ is an environmentally friendly material. Although it is an uncommon material which accounts for only 0.02% of the world's total fiber production, Asahi Kasei is pursuing value creation and sustainability together with its stakeholders as the only cupro fiber manufacturer.
Bemberg™ Senior General Manager, Eisaku Maeda pointed out: "In recent years we've been collaborating with new stakeholders, and in the future, we will strive for technological innovation that leads to the improvement of environmental performance and benefits to society. Moreover, we will pursue enhanced added value with Bemberg™ as a one-of-a-kind material in demand throughout the world. "
90-year history of Bemberg™ – Ahead to the next century

In celebrating the 90th anniversary of its Bemberg™ business, Asahi Kasei is looking ahead to the next century by advancing efforts to improve the environment and provide solutions for society. The company is doing so by implementing measures toward carbon neutrality by 2050, strengthening the traceability of raw materials, and developing technology to reduce the environmental burden across the entire supply chain.

"Since the foundation, we have been in the business of transmitting electric power from our own hy-droelectric plants, and currently own nine power stations in total. By improving the efficiency of these generators, we will reduce CO2 emissions by approximately 11,000 tons annually and aim to further reduce the environmental impact, "Eisaku Maeda continued.

Cotton linter as the raw material of Bemberg™ is currently procured from partner oil mills – cottonseed oil production factories – located in India, Brazil, USA, and Japan. Bemberg™ staff regularly visits each oil mill to strictly check the production processes and quality of raw materials and keep the quality of the raw material consistent.

Rebranding of Bemberg™

The current business environment is changing rapidly with the need to solve environmental issues on a global scale, efforts such as the SDGs to solve social challenges, and the heightening importance of value creation. In reconsideration of the brand value of Bemberg™ in this dramatically changing environment, the rebranding is performed so that Bemberg™ will continue to be loved by customers and provide value that suits the times.

New tagline

To clearly convey the ideal and meaning of the Bemberg™ brand to customers, the brand is renewed with a new tagline of "Crafted Elegance."

Crafted: Japan-made cellulose fiber produced exquisitely
Elegance: Not extravagance, but universal beauty
Moving forward with Bemberg™ embodying "Crafted Elegance," Asahi Kasei will pursue heightened value creation through technological innovation to improve the environment and provide solutions to social issues, leveraging the status of Bemberg™ as a one-of-a-kind material loved by customers.


Hits: 2918 | Leave a comment