Carnet by Ratti Group teams up with Bemberg for its responsible lining fabrics
Bemberg™ smart-tech fibers interweave circular economy into the new 'bunch' of lining textiles by the renowned fabric manufacturer which partners with tailors, designers and brands to bring style and responsibility in the made-to-measure menswear and womenswear contemporary wardrobe.
The new 'bunch' of Bemberg™ fabrics for high-quality linings comprises 59 references that come in vibrant and contemporary colors. The collection reflects Carnet's constant quest for exclusivity as well as a new vision for the future, thanks to Bemberg™ precious ingredient.
"Because there is no style without sustainability" comments Ettore Pellegrini of Asahi Kasei Fibers Italia which supplies Bemberg™ by Asahi Kasei the world-leading materials manufacturer.
Bemberg™ is the high-tech ingredient born from the transformation of cotton linters through a full circular, transparent and entirely traceable process. The result is a high-performing unique and precious fiber with anti-static and humidity-control properties.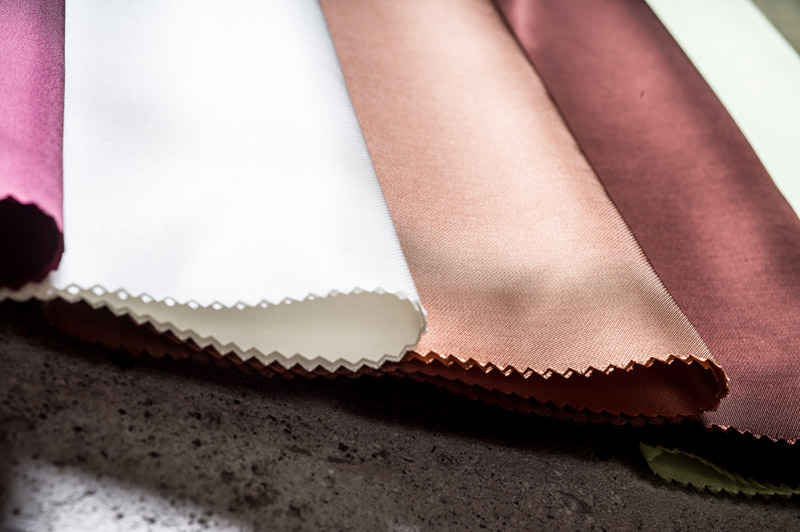 "By choosing to work with Bemberg™, we injected sustainability in the collection in order to offer 'the best quality chance' to tailors, designers, brands, and garment makers who believe in and commit to responsible yet premium and exclusive fashion." Adds Alessandro Ivaldi, Business director at Carnet by Ratti Group.

Carnet is a division of the Ratti Group that manufactures and distributes the best fabrics all over the world for the realization of made-to-measure garments for both men and women. In each collection, Carnet's fabrics are able to show the experience of those who know the code of style. A wide range of exclusives bases, Carnet offers high-end meter fabrics for both men and women.

The new Carnet's Bemberg™ fabrics for lining range is also available online with over 300.000 metres of fabric that can be purchased with a minimum order of just 50 cm, with delivery granted within 72 hours in over 50 countries.


Hits: 9030 | Leave a comment