The Best Places in South Carolina for All Your Men's Fashion Needs
Whether you're a local or a tourist, South Carolina has some amazing spots for all your men's fashion dreams. From charming boutiques to high-end shops, every fashion-lover will be spoiled for choice across this beautiful state. However, you may still be wondering where to start.

We'll help you narrow down your options with the help of our handy guide. Check out our top picks for the best shopping spots in South Carolina for men's apparel and accessories.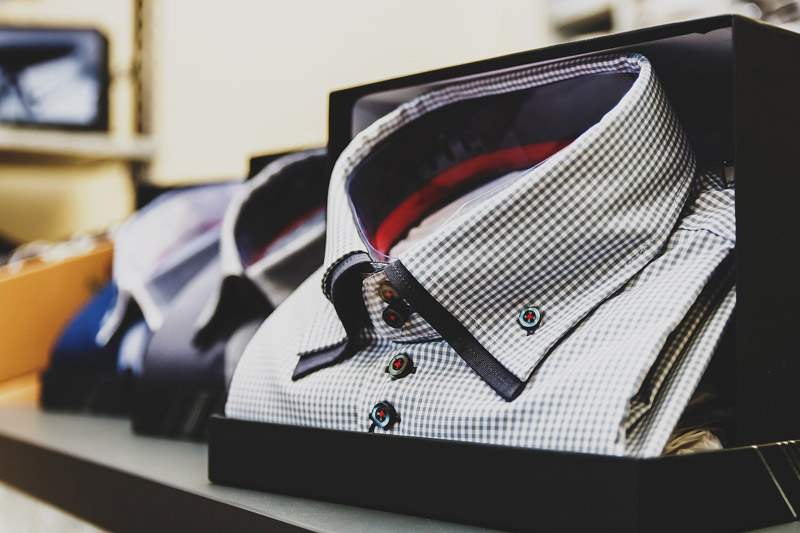 1. Rush Wilson Limited

Best For: Personalized Service

If you're passing through Greenville, South Carolina, you won't want to miss out on the fashion at Rush Wilson Limited. They offer a heritage of class and style that has withstood the test of time. They have provided a wide selection of high-end men's fashions for decades. Their mission is to make sure you are best dressed for any and every occasion.

While Rush Wilson Limited is known for its incredible range of styles, it is renowned for its exceptional customer service. When you come to Rush Wilson Limited, you'll never feel like just a number. Instead, you'll feel like a valued, one-of-a-kind customer.

They offer several services that are 100% customizable to you, including:

- In-office or in-home visits and fittings

- Wardrobe consultations

- Personal shopping services (e.g. for birthdays, holidays, anniversaries)

- Custom fit clothing

- Corporate gifts and images

- Logo sportswear

Whether you're hunting for a first interview outfit or for sporty attire that's office-appropriate, these seasoned experts have you covered.

2. Indigo & Cotton

Best For: Ever-Changing Selection of Exclusive Brands

If you're heading to the beaches of Charleston, be sure to check out the incredible range of men's styles available atIndigo & Cotton. This charming spot is celebrating a decade in business, having opened in 2011. Over the years, they have become well-known among Charleston locals for their curated selection of high-end and casual clothing. They also stock stunning men's footwear and accessories. Best of all, Indigo & Cotton rotate brand collections every season, keeping their inventory fresh and trendy. If you see something you like, you'd better grab it while it's there!

3. Collared Greens

Best For: American Made, Sustainable Fashions

If you value the spirit of American craftsmanship, then you need to stock your wardrobe with locally made pieces. Fortunately,Collared Greens has you covered.

Founded in 2007, this menswear shop located in Charleston features a collection that is 100% made in the U.S. Their fashions are a mix of cool and preppy, meaning that you'll find something to suit any sense of style.

In addition to supporting American manufacturing, Collared Greens makes a conscious effort to support the environment. They pride themselves on being an eco-conscious clothing carrier, working with American artisans and craftspeople to keep the production cycle environmentally friendly. They also use recycled, renewable, and organic renewable materials as much as they can.

You may not have known it before, but South Carolina is a hub for incredible men's fashion finds. With the help of this guide, you'll be better prepared to take advantage of these stellar shops and spruce up your wardrobe.


Hits: 8534 | Leave a comment