Dress for Success: 5 Tips on What to Wear to Your First Interview
Nailing a job interview isn't always as easy as it might seem. Of course, a stunning resume and proper qualifications are crucial. But one shouldn't underestimate the power of the first impression. The appearance and clothing can influence the decision of a hiring manager. After all, it shows how good of a match one is for the team and their attention to detail.
Dressing up for an interview is important for any candidate. When dressed well, people feel more confident and comfortable. The outfit might also drastically influence your behavior and tone of the conversation. If you are getting ready for an important job interview, here are some tips that will help you out.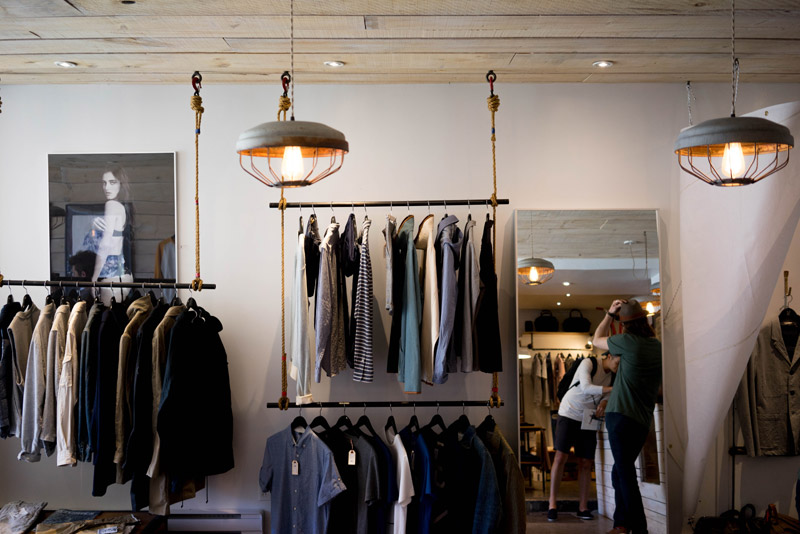 Research the Company's Dress Code
The expected dress codes change from industry to industry quite a lot. The young IT startup, a professional coursework writing service, a well-established bank, or a creative agency will all have very different expectations. So what is the solution? Research, of course.
You can ask about the dress code on the call before the interview. If it is not possible, get on their website or social media. There will be pictures of employees, corporate events, or virtual office guides. Look at what employees in related positions are wearing. And also consider the industry's standards.
Choose the Style
In general, interviews are always formal situations. It means that there is no place for tank tops or shorts. But there are also different styles you might lean on. The two main ones are:
Formal – classic suite, corporate style, a white-collar look;
Business casual – more relaxed style, no suits, but pants and a shirt, maybe a blazer, and classic footwear.
Another emerging style is startup casual, which has to do with trends of the IT industry. In such a case, one may choose jeans, but they still have to be presentable. If you are a recent graduate looking for a position, invest in a well-designed and neutral outfit that can be used for several occasions. Of course, you can get your written essays done in sweatpants, but a formal environment requires more dedication. Buy an outfit that you can wear for different interviews, business meetings, or important presentations.
If there is no distinct dress code – wear business casual, it is hard to go wrong with it.
Select Solid Colors
It is always better to be safe than sorry. Vivid patterns or extremely bright colors might overshine the candidate's personality. Not to say that the interview outfit should be boring, but it needs to be more on the traditional side.
If you like popping colors, you can add them as accessories. Mostly, professionals choose these neutral colors for costumes and other business wear:
- Gray;
- Black;
- Navy;
- Royal Blue;
- Dark green.
A white shirt always goes with a business suit.
Pay Attention to Details
Small things can contribute a lot to your interview success. First of all, choose the clothes you are comfortable in. Secondly, make sure that they are still in your style because otherwise, you might not feel confident enough.
Pay attention to small things. Choose jewelry wisely – do not put on something enormous and extremely bright. If possible choose neat earrings and a ring or a bracelet. When in doubt - go as minimalistic as possible.
Also, women need to be careful with a skirt and a dress, as their length has to be no shorter than the top of the knee. Find the one you can comfortably sit in.
Choose your shoes wisely. They need to be presentable, classic, and clean. Do not wear sneakers or other sports footwear, it is mostly viewed as inappropriate. There is no requirement as to the heights of the heels. Just pick the ones you are comfortable with. You do not want to think about how your feet hurt during a job interview.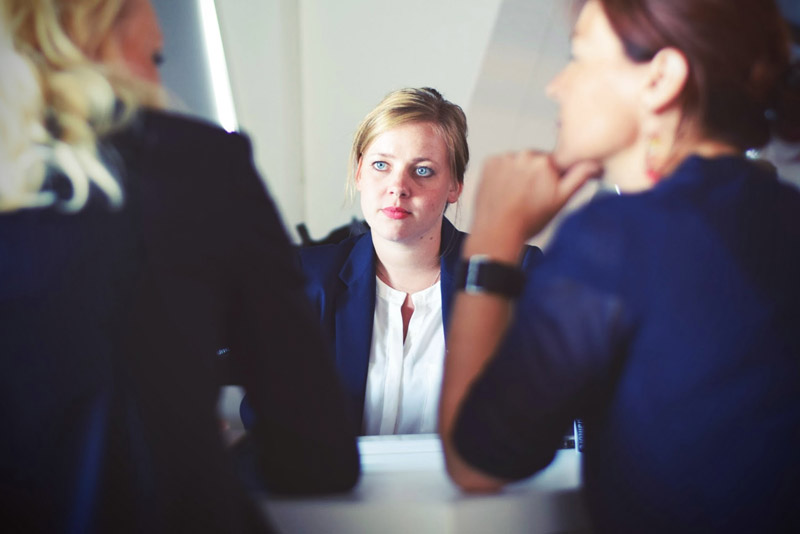 Do Not Forget About Grooming
It is not only about clothing, shoes, and accessories. A well-groomed appearance is as essential for first excellent first impressions as custom essay writing for getting the highest grades. Attention to small things is what makes or breaks the deal and completes the look.

Here are some tips on how to look your best on the day of an important interview:

- Get a good night sleep;

- Be freshly showered and clean;

- Do not use too much perfume, some people have allergies;

- Choose a classic or simple hairstyle, nothing too extravagant;

- Depending on the company, consider covering tattoos or piercing;

- Make sure your outfit has no holes, stains, or pet hair;

- Keep your makeup on a natural side and not too bright;

- Make sure your nails look excellent.

And also prepare yourself mentally. Think positively and be open to questions.

A job interview is a stressful thing, but you can increase the chances of success with the right outfit. It will help to make a powerful first impression and feel more confident. It is always safer to stay on the classic and neutral side. Try to be in line with the company's code and dress for the part. And do not wear anything revealing, extraordinary, or sporty.


Hits: 14477 | Leave a comment