The suit isn`t done yet - COVID-19 could spark tailored fashion`s revival according to 3DLOOK
With consumers expecting better fit, better quality, and greater sustainability, this could be the start of an explosion in demand for made-to-order garments. New remote working practices have prompted dire predictions regarding the fate of the tailor-made suit.
There is no denying that the tailor-made suit, once a staple in the wardrobes of the powerful and professional, has lost some of its appeal. Since 2013 alone, the US suits market - serving both men and women - has seen revenues decline by 23% from $3bn to $2.3bn. Now, having already thrown the 200-year-old menswear brand Brooks Brothers into bankruptcy, it's feared that the pandemic could hasten that decline.
Prior to the pandemic, two-thirds of the US workforce spent four or more days a week in the office, according to PwC. However, just 21% of employees want to go back to their normal ways once Covid-19 is no longer a concern, with the majority (32%) preferring a permanent switch to remote working practices. It does beg the question - what does the future hold for made-to-measure retailers in a reality where typical workwear consists of sweatpants and comfy jumpers?
Tailored fashion is set for change, but let's be optimistic
While top hats, domed skirts, and bloomers have largely fallen out of fashion, the modern suit - dating back to the 19th century - has held its place in our wardrobes. While coronavirus may cause turbulence in the tailored fashion market, there is still plenty of reason to remain optimistic.
Remote working has reduced the need for workwear. Yet, work from home policies hasn't totally removed face-to-face communication between colleagues. In fact, 45% of workers state that they are attending more meetings now than they were before the pandemic, according to Twingate. With video conferencing the new norm, there is still plenty of reason for workers to change into something a little more professional.
Likewise, past scientific studies have found links between the clothing that we wear, brain activity, and productivity, so well-fitting, high-quality workwear can still serve a purpose – even when we're not at the end of a Zoom call.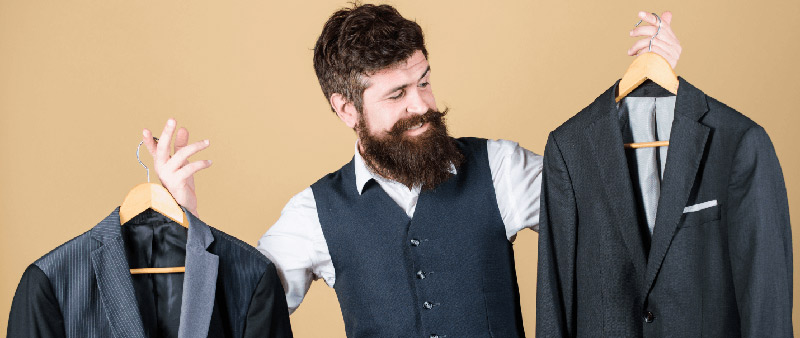 Tailored fashion will undoubtedly experience change, but history suggests that this could be the revival, rather than the demise, of garments such as the suit. Following a period of making do, we tend to dress up in the wake of a crisis — women turned to luxurious dresses following the Great Depression. Once the lockdowns, health and safety concerns, and financial difficulties of Covid-19 pass, we will undoubtedly want to ditch the loungewear.
Moving with the times
Consumer trends suggest that there is a demand for personalized and made-to-order fashion now more than ever. While fast fashion has dominated the industry over the past 20 years, consumers are shunning inexpensive, poor quality attire in favour of better fitting, longer-lasting garments that align with changing attitudes towards ethics and sustainability, according to McKinsey. 
With some 65% of shoppers planning to buy less, but buy better following the pandemic, it's no wonder that retailers like J. Crew, Neiman Marcus, and J.C. Penney are fighting for survival. Meanwhile, those listening and responding to changing consumer demands – offering greater sustainability, quality, and size inclusivity through slower, made-to-order business models – are thriving.
The fashion industry has its issues – poor fit, high emissions, and a mountain of waste – but it also recognizes the need to change. In September, Giorgio Armani defied predictions of tailored fashion's demise with the launch of Armani's new made-to-order line of women's customizable jackets, trousers, skirts, and outerwear, recognizing that "Now, more than ever, clients want something meaningful".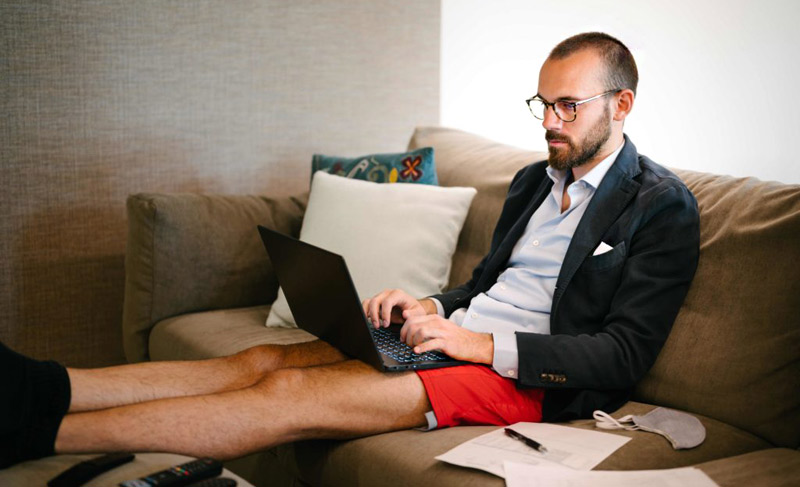 A Covid challenge for made-to-measure businesses
Transitioning towards a slower fashion supply chain would allow the industry to appease changing consumer demands. However, there are also challenges to overcome.
While stores have reopened, consumers remain fearful to return to the same pre-pandemic shopping experience. With consumers reluctant to enter dressing rooms and interact with tailors amid ongoing social distancing, revenue on London's Savile Row – famed for its large number of tailoring businesses – is estimated to be down by as much as 85%, for instance.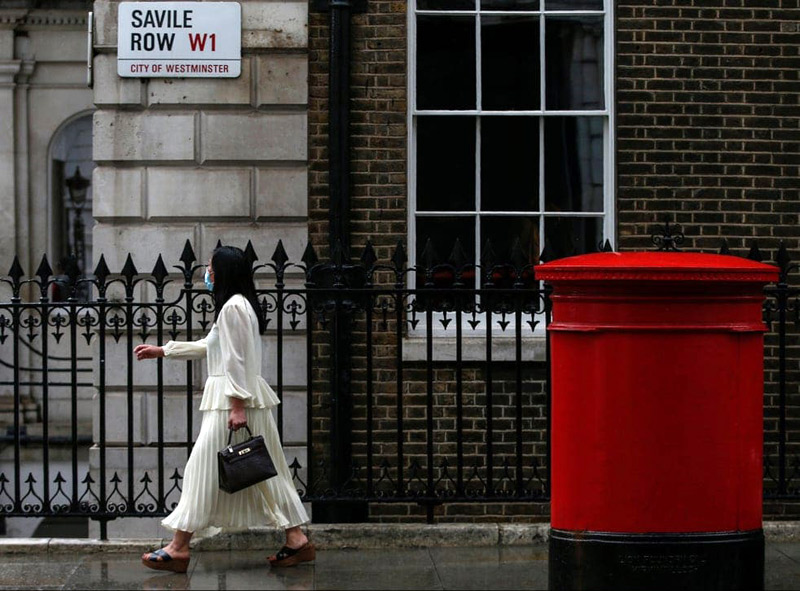 It is evident that made-to-measure businesses will need to adapt, and fashion technology can offer a helping hand. Solutions such as 3DLOOK's Mobile Tailor enable made-to-measure businesses to collect precise body measurements remotely, without the need for in-person fittings. Using a smartphone device, customers can capture their own body measurements anytime and anywhere using two photos taken on any smartphone device.
Get your Mobile Tailor 14-day Free Trial
Such solutions are vital to capturing accurate body data without compromising safety in the current climate. Yet, the reality is Covid-19 has only accelerated the need for new solutions that, with e-commerce, spending is surging and consumer appetite for shopping experiences driven by retail technology is rising, according to McKinsey, consumers would have eventually demanded anyway.
With Covid-19 just a stumbling block that we will eventually overcome, any change in demand for suits and other tailored attire is likely to be temporary. However, the way these garments are produced, personalized, and sold is bound to face more permanent change.
Covid-19 has accelerated the new normal. Get in touch to find out how 3DLOOK can help your business to appeal to today's changing consumers.

Hits: 15593 | Leave a comment