Can made-to-measure survive in the age of social distancing?
The pandemic has had a drastic impact on all parts of the fashion supply chain - manufacturers have been forced to halt production, retailers have had to shutter their stores, and consumers have been forced online. According to a report by the Business of Fashion and McKinsey, the industry faces a decline in global revenues of up to 30% in 2020 as a result of Covid-19.
The century-old luxury department store chain Neiman Marcus is one of many retailers to have gone under this year, following popular brands such as J.C. Penney, J. Crew, and True Religion. Meanwhile, retailers continue to announce vast store closures and layoffs in a bid to survive. While the reopening of brick and mortar stores will allow offline operations to resume, there are still significant hurdles to overcome in order to maintain safe social distance and ensure environments and products remain clean and safe.
For made-to-measure (MTM) businesses, recovering from Covid-19 presents a far bigger challenge.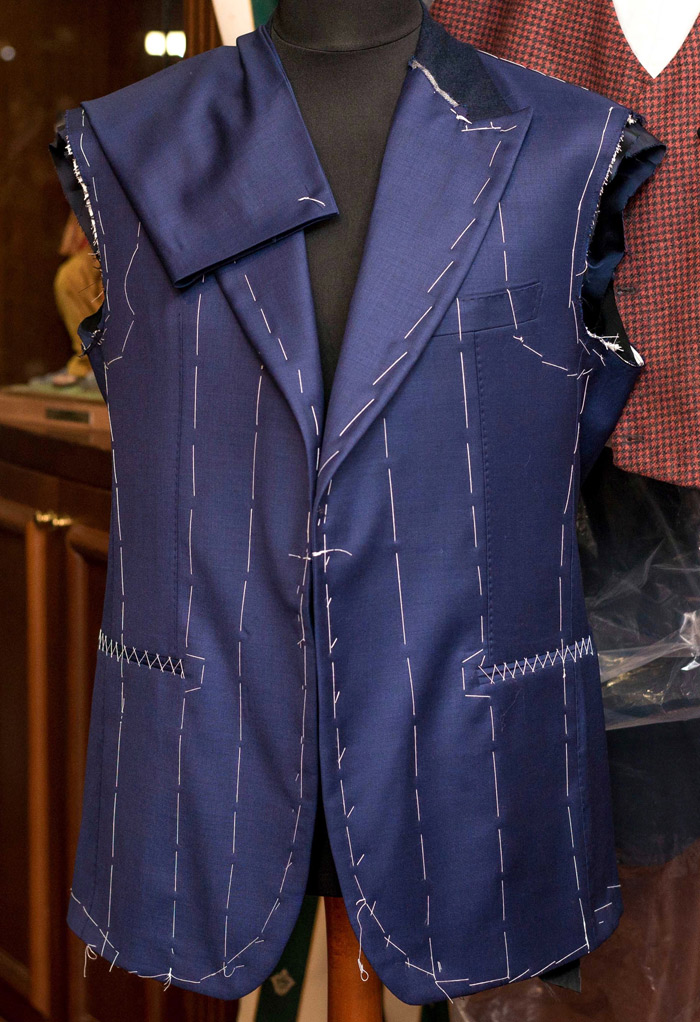 Covid-19 harms Made-To-Measure fashion more than most
Manufacturing customized apparel presents challenges that mass fashion retailers don't tend to face. Customers expect to receive items that fit perfectly, with a number of manual fittings typically required to capture the customer's precise body measurements and make necessary adjustments to the pattern and garment.
The pandemic has highlighted the glaring inefficiencies of this hands-on process — in fact, in recent months, store and studio closures have made current MTM processes impossible. And given the level of accuracy that is needed to produce MTM garments, businesses can't just ask customers to measure themselves… The higher price of bespoke fashion comes with customer expectations to match, leaving little room for inaccuracies. Failure to meet these expectations will see return rates climb, at a significant cost to finances and sustainability.
Even as physical stores reopen, MTM will continue to face significant challenges in gathering accurate measurements. In many countries, guidelines state that retailers should keep fitting rooms closed to customers, given their potential to spread germs between customers and employees, limit fitting sessions, and avoid handling of garments by customers.
And even if these measures are eased, businesses will face an additional challenge in convincing customers that it is safe to return. A recent survey conducted by retail predictive analytics company First Insight found that less than 45% of consumers would feel safe returning to physical stores in the wake of Covid-19.
Consumers are likely to be hyperconscious when it comes to spending too. Consumer spending typically falls dramatically in the wake of a crisis, such as 9/11 or the 2008 financial crash, and Covid-19 is predicted to have a similar impact. For high-end fashion, predictions estimate that revenues could contract by as much as 39%. MTM businesses could feel this particularly hard - bespoke clothing items are typically purchased for large gatherings such as wedding and black-tie events. The pandemic has limited such events, which will undoubtedly have a knock-on effect on the MTM sector.
Yet, while Covid-19 has intensified bespoke fashion's problems, it hasn't caused them. Due to material and labor demands, producing bespoke garments is a time-consuming process.  Brands such as Roland Mouret, for example, require three months to procure fabrics, design, and produce a garment — a lead time that has undoubtedly been extended by factory closures and lacking raw materials as a result of the pandemic. Likewise, it is further limited by location due to its use of manual processes. Combined, these issues make it difficult for brands to scale their customer base.
Technology offers Made-To-Measure a helping hand
Many new innovative technologies are now being used throughout the fashion supply chain to transform the design, manufacturing, and sales process. Virtual body measurements are helping brands to eliminate guesswork when sizing their products.  Software such as Browzwear and CLO are extending 3D modeling capabilities, making it easier for brands to convert 2D patterns into 3D creating libraries of 3D assets which will become increasingly critical to the future of e-commerce and consumer experience. 
However, very few of these technologies are tailored to solve pain points in the MTM sector, especially for smaller businesses. The available solutions can prove to be problematic: Not only are they expensive, but many MTM brands lack the technical knowledge to implement these solutions, which require knowledge of how to work in 3D design environments, build fabric and trim library's, and use 3D across pattern fit. For MTM to benefit from advancements in fashion technology, available solutions need to be affordable and simple to implement — tools that allow MTM businesses to continue providing bespoke garments, without compromising the health and safety of customers and workers, without requiring complex and costly integrations.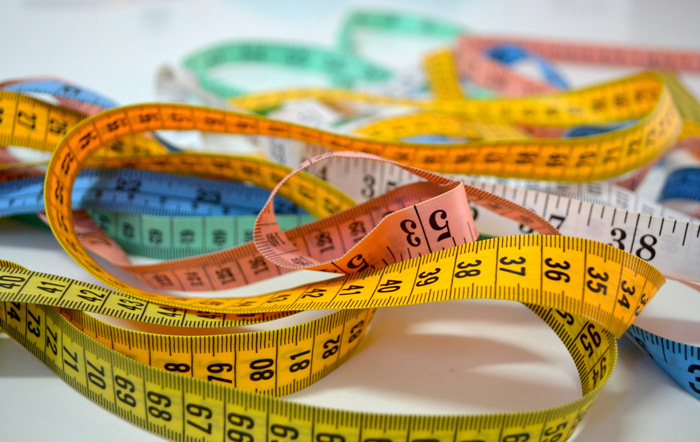 The fashion industry has access to various tools and technologies that can help them to survive the pandemic, and will continue to assist them in improving the customer experience, growing revenue, and creating a more sustainable industry moving forward. Yet, such solutions fail to serve the particularities of the made-to-measure sector. A digital MTM process is absolutely possible, and it doesn't require costly hardware or hiring or outsourcing developers. New tools such as 3DLOOK's Mobile Tailor enable bespoke fashion businesses to operate entirely online, providing remote body measuring capabilities, increased conversions, and minimized risk of inaccuracies or returns — all from just two photos taken on the customer's smartphone. Mobile Tailor was launched amid the pandemic to address the huge demand for a simple and affordable tool that MTM businesses of all sizes can use, without requiring technical knowledge or deep pockets to invest in complex integrations. Mobile Tailor was built to support smaller businesses in crisis and react to their critical needs.
Contactless technology will prove vital in allowing MTM fashion to digitize processes made impossible by the pandemic. However, this technology can also provide additional in-store benefits, such as virtual try-ons, as stores reopen. With fitting rooms likely to remain closed for the foreseeable future, solutions like Mobile Tailor can be repurposed to provide a contactless in-store fitting process that combines the safety of a digital process with the convenience of having expert tailors at hand.
Helping Made-To-Measure to survive and thrive
The appetite for bespoke fashion is growing. According to Deloitte, 41% of consumers are now interested in purchasing personalized clothing. That demand is particularly strong among younger consumers — almost half of Gen Z shoppers, which now make up a third of the population, desire products that are tailor-made to their tastes and needs. There is an opportunity for MTM to thrive. However, in order  to recover from its Covid-19 symptoms, it will first require tailored technology solutions that allow for effortless, accurate and safe body measurement collection in order to provide the best experiences for the people who matter most: their loyal customers.

Author: 3DLOOK


Hits: 11471 | Leave a comment