Pitti Immagine postponed the physical fairs to January 2021
The Pitti Connect digital platform will be open to all exhibitors and buyers from early July and throughout the whole summer
The Board of Directors of Pitti Immagine was held by a video conference, chaired by Claudio Marenzi and assessed the progress of participation at the physical fairs scheduled for next September (Pitti Uomo, Bimbo, Filati, Fragranze, and Super).
Following a lengthy discussion, based on the information provided by the CEO, Raffaello Napoleone, and by the General Manager, Agostino Poletto, the Board acknowledged the insufficient number of confirmations of attendance as well as the ongoing state of difficulty of the companies, and decided to postpone the physical fairs until January 2021. Encouraged by the work and investment carried out in order to launch the Pitti Connect platform, as well as the approval and interest that this initiative is registering among members of the trade, it gave us a mandate to concentrate all our energy this summer onto the entirely digital version of the above fairs which will be open to all exhibitors.
"This was a very painful yet inevitable decision" says Claudio Marenzi, President of Pitti Immagine "dictated by the conditions of operational and economic difficulty in which the majority of the manufacturing companies and retailers – shops, department stores- find themselves and by the uncertainties that continue to persist regarding the modalities of traveling from one country to another, including quarantine restrictions, which have obviously heavily conditioned the plans of international buyers. I should add that the prolonged absence of any certainties regarding non-repayable government and European economic support for taking part in the fairs, greatly affected the exhibitors' decisions. The very recent approval of the Italian decree referred to the 394/81 fund is a good sign at last, even though the effects will mostly be felt from next fall. From our side, we deeply believed in and are fully convinced about maintaining the role of the Pitti fairs as an essential instrument of commercial promotion at the service of Italian fashion and, in particular, of the fabric of preeminent small and medium sized businesses, together with the artisan companies that we have always represented. Therefore the regret that this situation signifies for the industrial fashion system is combined with the disappointment of not being able to contribute, through the attraction capacity of the fairs, already this summer, to the relaunch of Florence which, in the meantime, despite all the many difficulties, is responding with strength and solidarity in order to build the foundations for a safe new start".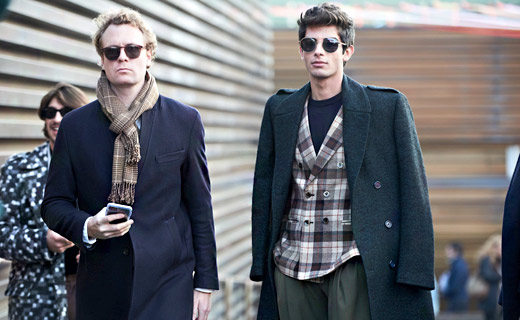 "We will now be putting all our resources into the Pitti Connect digital fairs" adds Raffaello Napoleone, Ceo of Pitti Immagine " for which we will be receiving decisive help from the Italian Trade Agency (Agenzia ICE). We are very confident in our ability to offer companies the real Pitti service which is capable of meeting their business, promotion and communication requirements, especially in this part of the season. Their opinion on the new functions of the platform in these last few weeks and months has been decidedly positive.  With regard to the physical fairs, these have been three months of enthusiastic and tireless work by everyone at Pitti Immagine, with the full awareness of not having neglected anything: from the investment into sanitizing and making safe the exhibition spaces to the planning of high-quality but also very economical new layout formulas, to the facilitation agreements with the city's hotel structures.  In any case, we do not exclude the possibility of being able to make a contribution, between July and September, to getting the city started again with autonomous projects or events that are coherent with our policy.  In parallel we will immediately start to program the next winter edition in order to consolidate and support the much hoped for recovery of production and commercial trade in the fall and at the beginning of 2021". 

"First and foremost, I would like to thank those exhibitors" concludes Agostino Poletto, Pitti Immagine General Manager "that, in the midst of this unpredictable crisis, had decided in any case to take part and renewed their faith in the fairs. For them, as for everyone else, the rendezvous, for the meantime, is on Pitti Connect, and then in January. The new digital platform will be active and can be visited from the end of June, first week of July, in order to help companies comply with the traditional timings of the sales campaign, and it will be extended to the whole of September. Pitti Connect is an advanced networking and marketplace tool that will allow exhibitors to increase their visibility with tens of thousands of qualified buyers, activating selected and certified commercial contacts, supporting them in the management of orders and holding events and live presentations. 

This is a decisive point: Pitti Connect is much more than a virtual showroom. It will have the same editorial and curatorial layout of the Pitti we all know so well. It will render, in a digital dimension, the wealth, energy, variety, strength of fulfillment and communication that encompasses the whole fashion community: collections and products presented according to themed itineraries, events and special projects with preeminent guests, openings towards new international fashion phenomena, the promotion of up-and-coming talents, the discussion of the hottest and most highly debated topics, collaborations and partnerships with the media and other fashion subjects".


Hits: 8416 | Leave a comment