Pitti Uomo 2020 - Highlights of the menswear trade fair
Hundreds of menswear brands pop up in Florence's Fortezza da Basso twice a year for the most popular menswear trade fair Pitti Uomo. Pitti is the home of true menswear obsessives and we can not miss to present you this year's street style.
Impeccable tailoring, beautiful accessories, layering and a lot of colors can be seen in the style of the visitors - buyers, designers, managers, bloggers, influencers.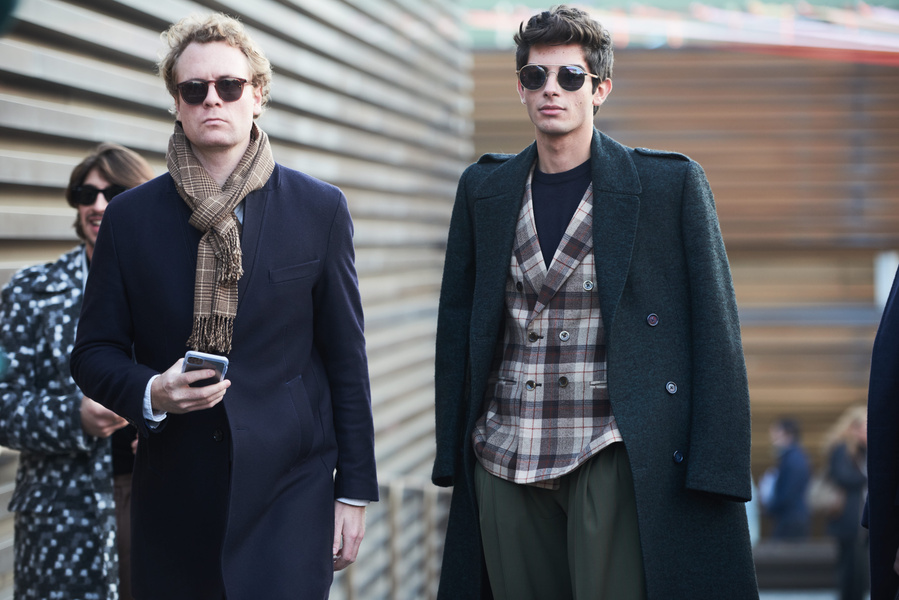 Photo: Enrico Labriola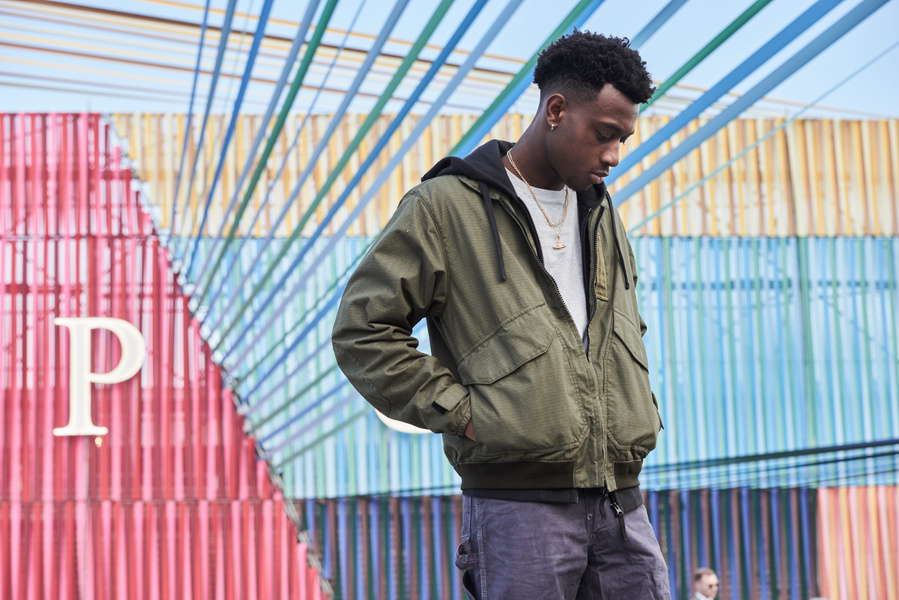 Photo: Enrico Labriola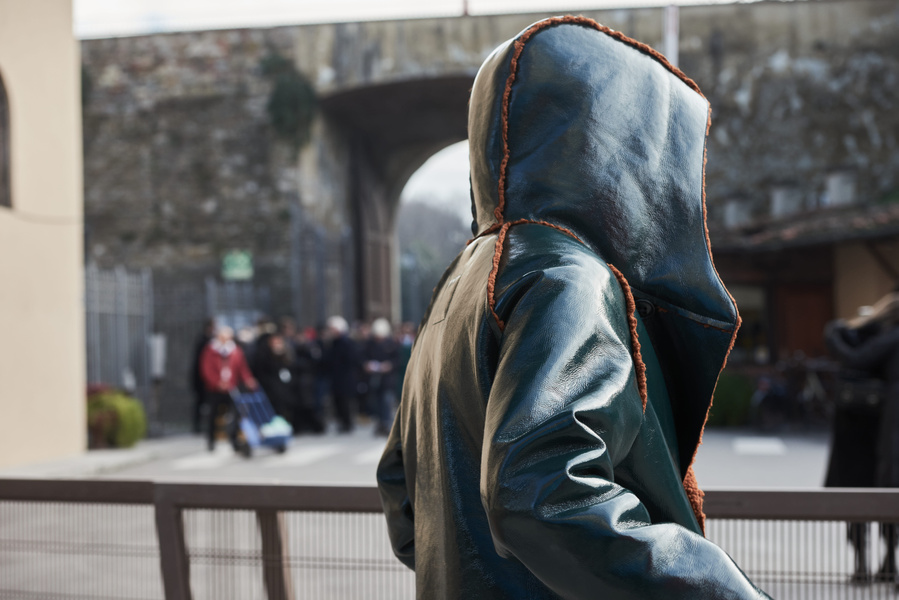 Photo: Enrico Labriola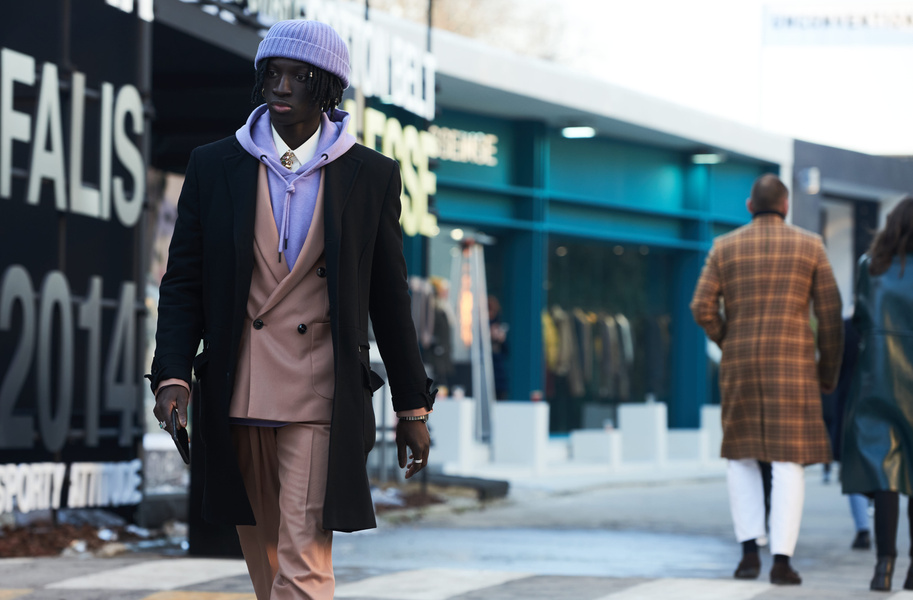 Photo: Enrico Labriola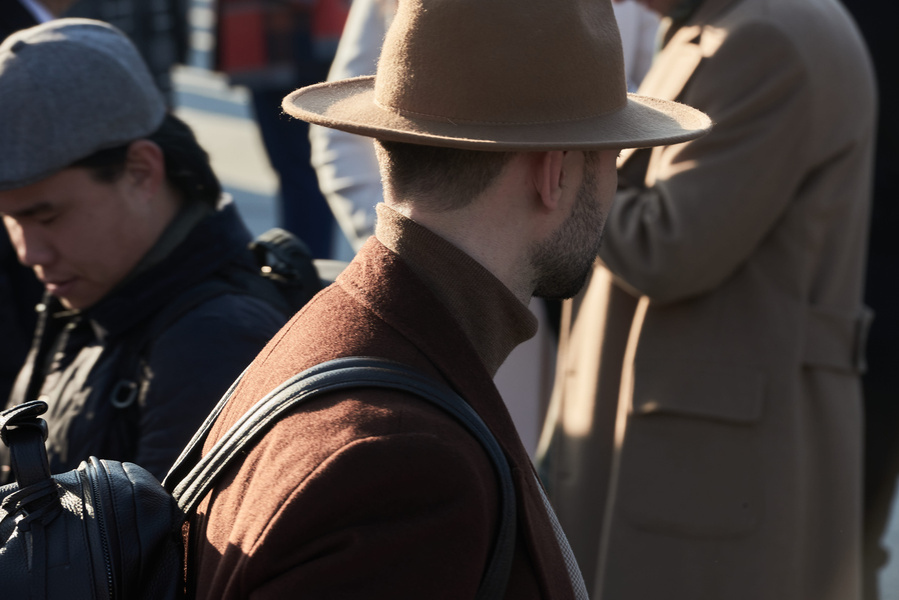 Photo: Enrico Labriola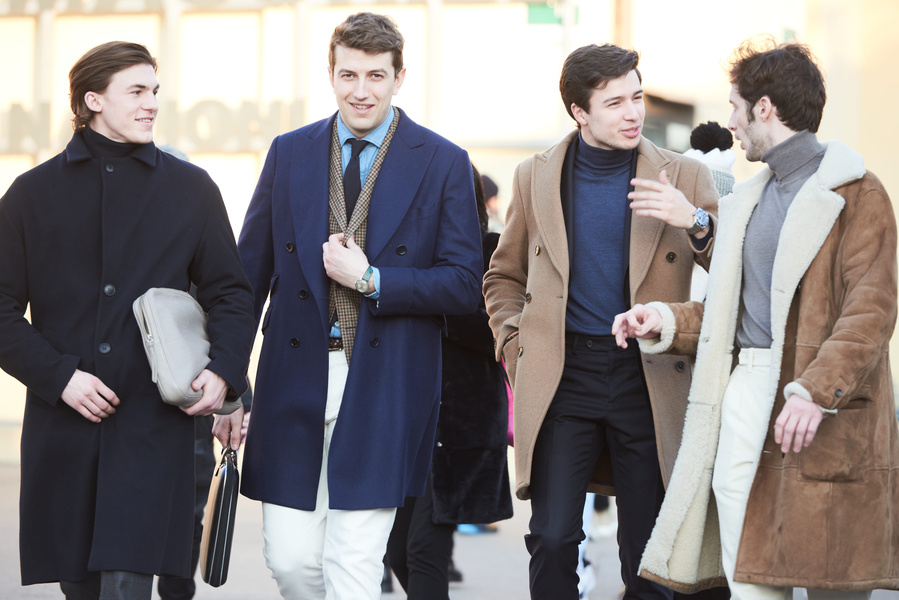 Photo: Enrico Labriola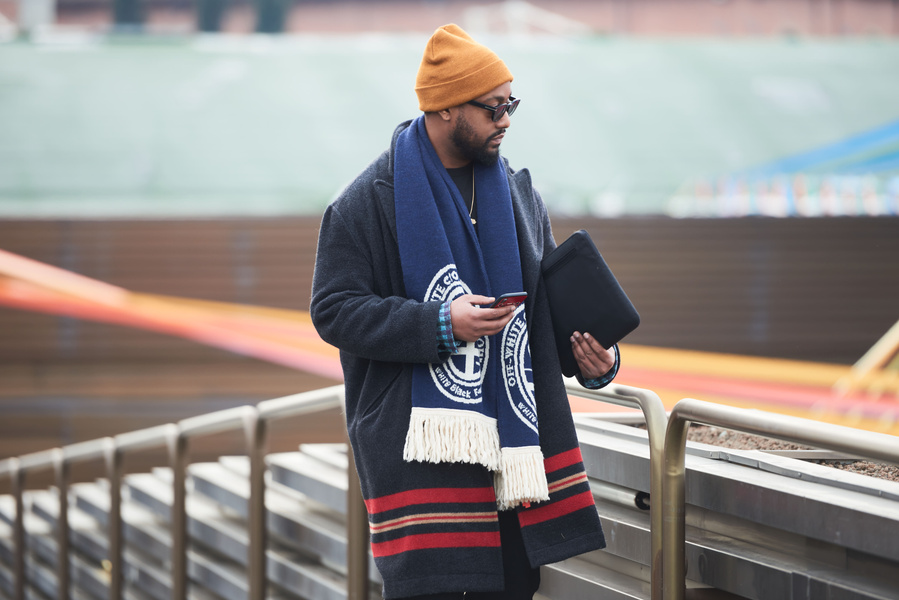 Photo: Enrico Labriola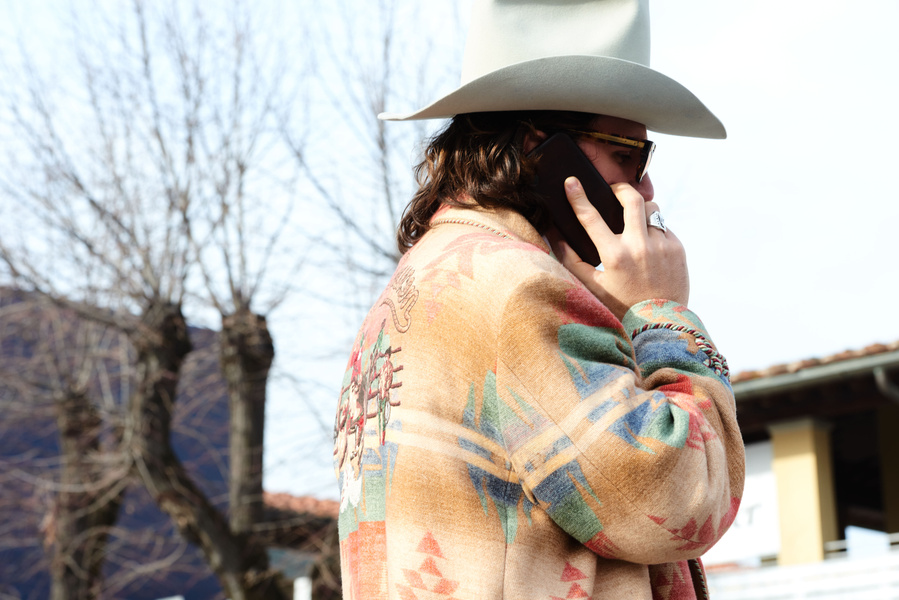 Photo: Enrico Labriola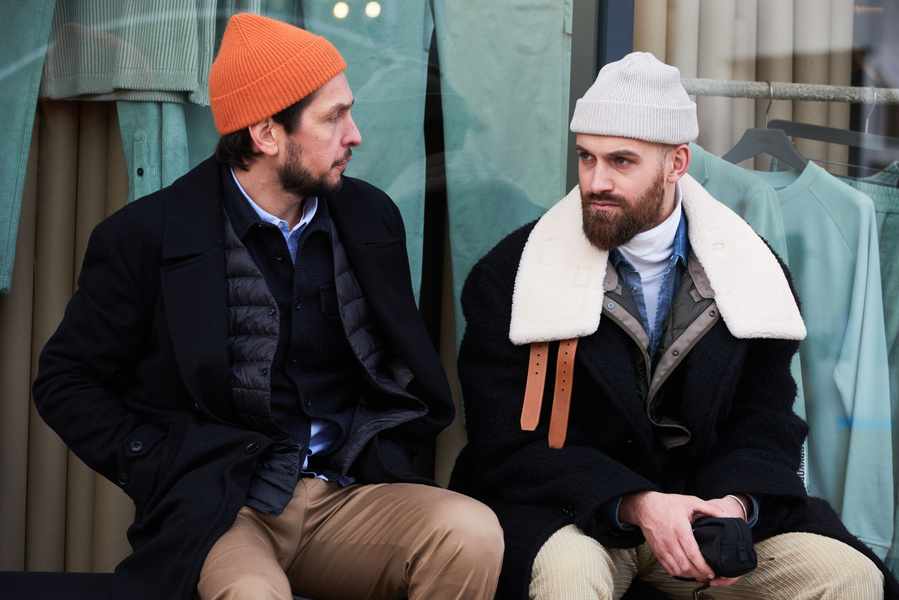 Photo: Enrico Labriola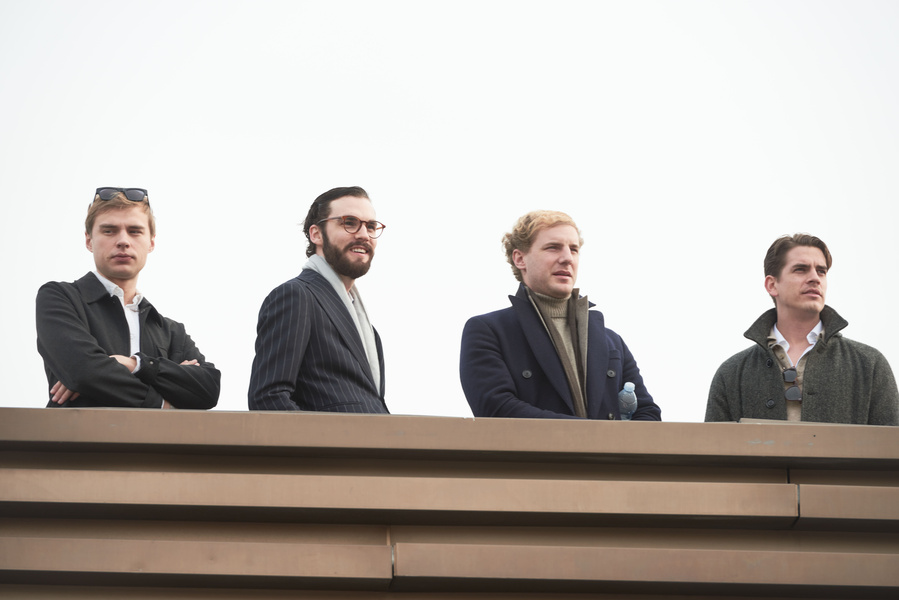 Photo: Enrico Labriola
What not to miss at Pitti Uomo 2020?
The Fall/Winter 2020-2021 collection of BIKKEMBERGS
Dynamic, Notorious, Attitude: are the three key words that Bikkembergs chose for the creative development of its collections. The brand places the accent on its sportswear origins. The Fall/Winter 2020-2021 collection takes these three words to heart and enriches the brands DNA with a more urban dimension. Bikkembergs presents a more hybrid wardrobe, conceived to team an iconic sportswear look with an innovative, formal style. Featuring multi-tasking items – often with distinctive graphics, techno or embroidered patches – that combine materials, such as wool and nylon, wool and fleece or wool and leather, in a range of dense saturated masculine tones: intense blue, black and anthracite grey.  
This encounter of the past with the future is confirmed by the new take on the three-dot pattern, previously created by the brand's founder Dirk Bikkembergs and today given a more contemporary slant by its new creative director Lee Wood. These decorative elements appear on a series of items, featuring an appealing interplay of colours and dimensions - a recurring feature on t-shirts, shirts, sweaters, in micro or macro versions, depending on where they appear. The bomber and the peacoat are among the key pieces of this wardrobe. The tecno camouflage print appears in ton-sur-ton nuances on outerwear, sweatshirts, zip cardigans, shirts, t-shirts and jeans.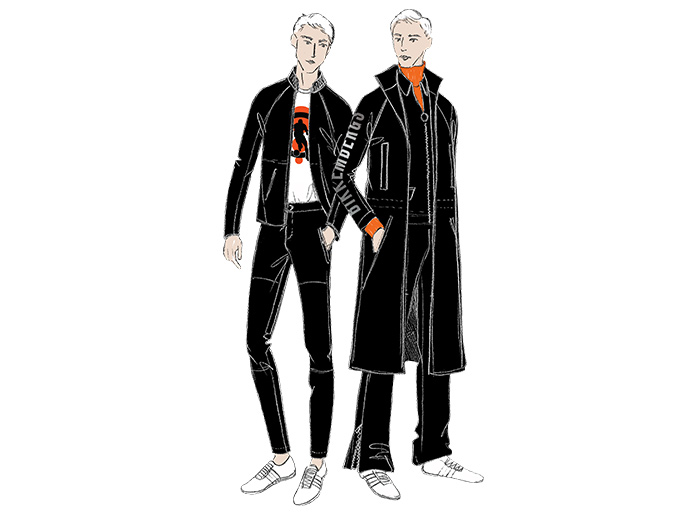 Anniversaries
PITTI celeblates Brioni's 75th anniversary
Pitti Immagine Uomo invited Brioni to celebrate its 75th anniversary with a special presentation held in Florence during the opening day of Pitti Immagine Uomo 97 yesterday. The event curated by Olivier Saillard presented the Fall/Winter 2020/2021 collection through a unique installation which paid tribute to the brand's sartorial heritage. The presentation marked Brioni's return to Florence where the House sealed its reputation by hosting the first ever men's fashion show at the Sala Bianca of Palazzo Pitti in 1952. 'It is an honor for Pitti Immagine to host Brioni's 75th anniversary celebrations', said Raffaello Napoleone, CEO of Pitti Immagine. 'Florence played an important role in the history of this prestigious brand having Brioni held here the first ever men's fashion show in 1952. This special event, with Olivier Saillard as exceptional curator, will be a tribute to the heritage of Brioni, which continues to be a reference in menswear.'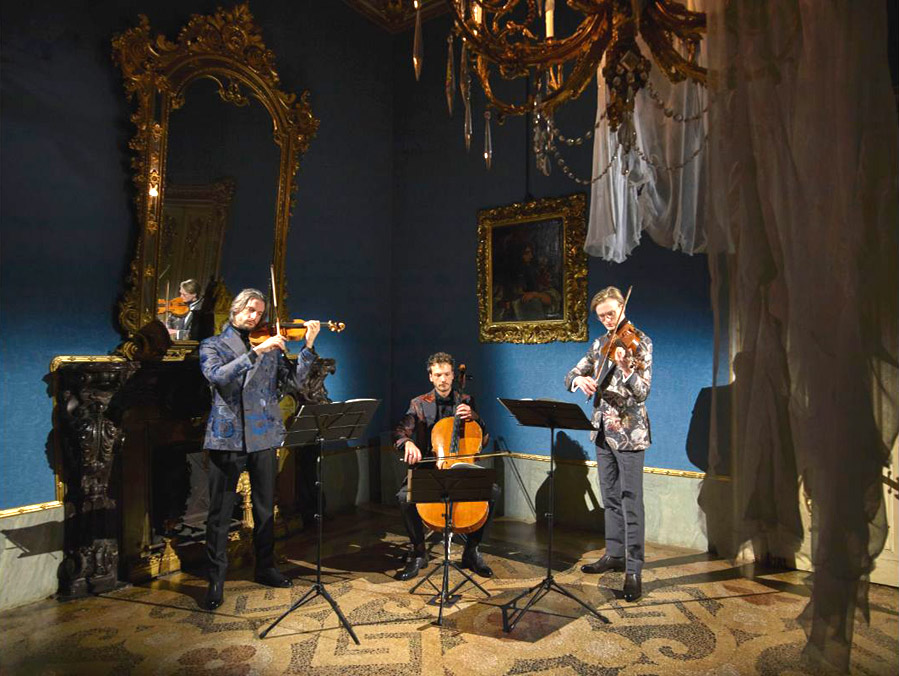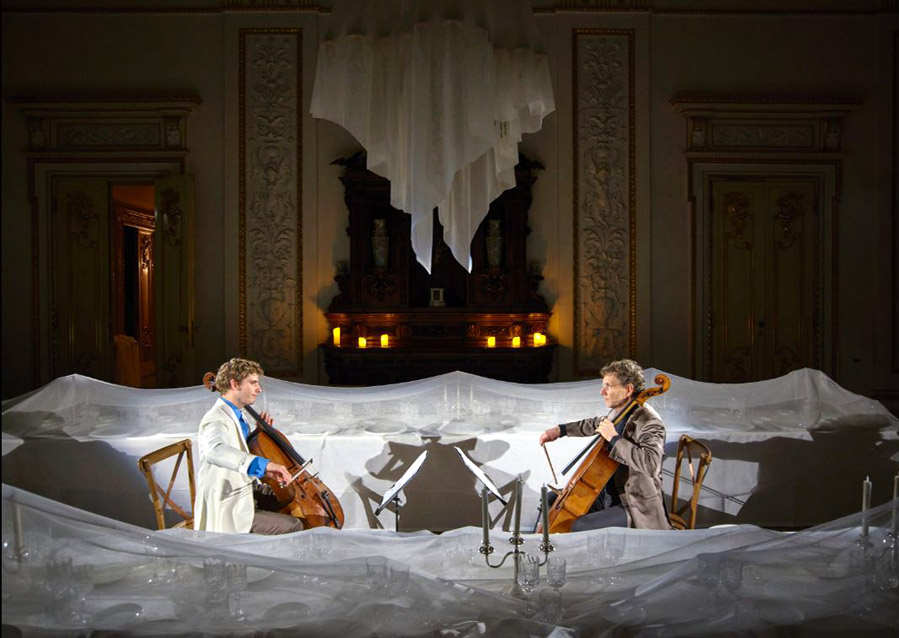 Woolrich marks 190th anniversary with a special installation
In honour of the brand's 190th year, Woolrich returns to Pitti Uomo 97 with The Ultimate Woolrich Experience at La Dogana in Florence. Three installation rooms provide a unique, immersive experience exploring the multifaceted Woolrich universe and premiering the Woolrich Arctic Capsule, a tribute to the evolution of the original Arctic Parka.
Debuts
Chiara Boni's menswear collection debuts at Pitti Uomo 2020
TRAILBLAZER Chiara Boni, the first Chiara Boni's menswear collection makes its official debut at the brand's new store in Florence during the 97th edition of Pitti Uomo. It is a capsule of 5 must-have pieces: a jacket, three shirts and a pair of pants - the essential wardrobe of a trendsetter, a traveller, an innovator.
Launched at Pitti Uomo 97, the men's capsule is crafted from the brand's iconic fabric, which is machine washable and wrinkle-free even when clothes are crammed into a suitcase. The collection is entirely produced in Italy and the traceability of its supply chain guarantees the quality and authenticity of a fully sustainable manufacturing approach. Chiara Boni exclusively uses Sensitive® Fabrics, which are patented by Eurojersey, an Italian textile company which in the past ten years has been focused on the development of a rigorous program to promote environmental sustainability.
Last September, Chiara Boni La Petite Robe, along with Eurojersey, was the first Italian ready-to-wear company to obtain the PEF "Product Environmental Footprint" European certification.
The Fiskars by Maria Korkeila collection
Fiskars is an iconic, world renowned Finnish brand known for its high-quality home and garden tools. It teamed up with fashion and textile designer Maria Korkeila to launch its first-ever clothing and accessory collection designed for gardening and urban exploring.
Contemporary fashion and functionality go hand-in-hand in the new Fiskars by Maria Korkeila capsule collection. It features modern garden wear staples rooted in the Nordic design heritage of Fiskars. The unisex workwear-meets-streetwear collection features 11 must-have styles, ranging from modular clothing to multifunctional bags and accessories. The versatile pieces include a jacket with stab proof pockets and a detachable hem, hood and sleeves, and a tool belt that can be converted into a modern waist bag, giving a whole new meaning to urban garden wear.
The collection showcases bold, nature-inspired patterns in a down-to-earth colour scheme similar to the iconic orange-handled Fiskars scissors. It is crafted from organic and recycled materials and vegan leather. After the premiere in Florence at Palazzo Pucci, the collection will be available online on Fiskars' website in select European markets and the U.S. starting August 2020.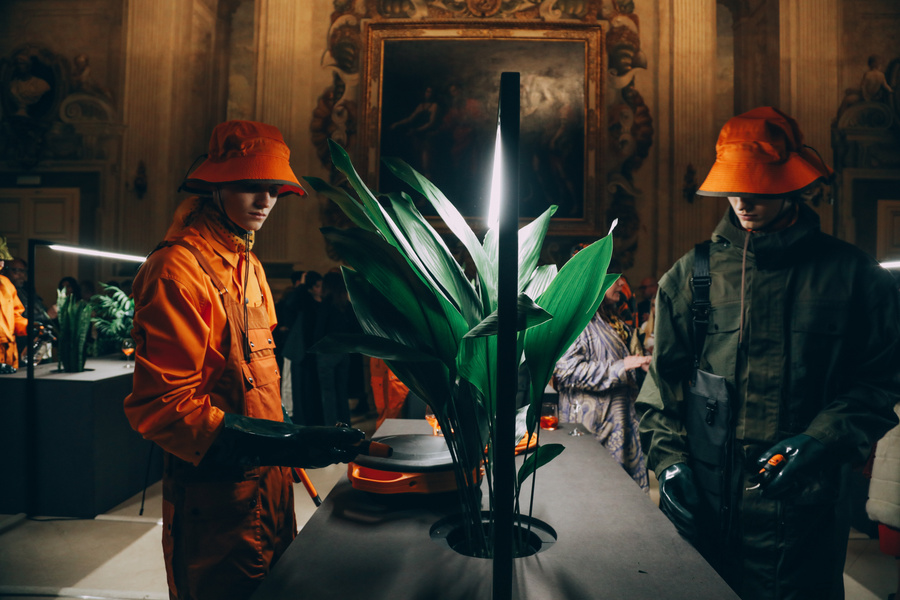 Sileno Cheloni perfumery
Master perfumer Sileno Cheloni will be present for the first time at Pitti Uomo with a display of his very special perfumed notes for the creation of exclusive custom fragrances. In addition, the master perfumer will present new fragrance Satanel at the OL' Factory vernissage in Via San Niccolò 95/R. 
OL' Factory - from the Latin olere and facere, to smell and to make - is essentially a space dedicated to the mission of Sileno Cheloni, that of creating exclusive custom fragrances. An authentic bespoke experience fully involving all the senses. 
Events
MY WARDROBE: MAN OUTERWEAR TO INNOVATE WOOL CRAFTSMANSHIP
At Pitti Uomo 97 there will be a special installation in the Central Pavilion - "MY WARDROBE: MAN OUTERWEAR TO INNOVATE WOOL CRAFTSMANSHIP". It is part of the project by The Woolmark Company, under the patronage of "Campaign For Wool - patron HRH Prince of Wales", developed by students from Accademia Costume & Moda, with the collaboration of Maison Valentino and Dyloan Bond Factory. The project keywords are: Wool, Craftsmanship, Innovation, Identity.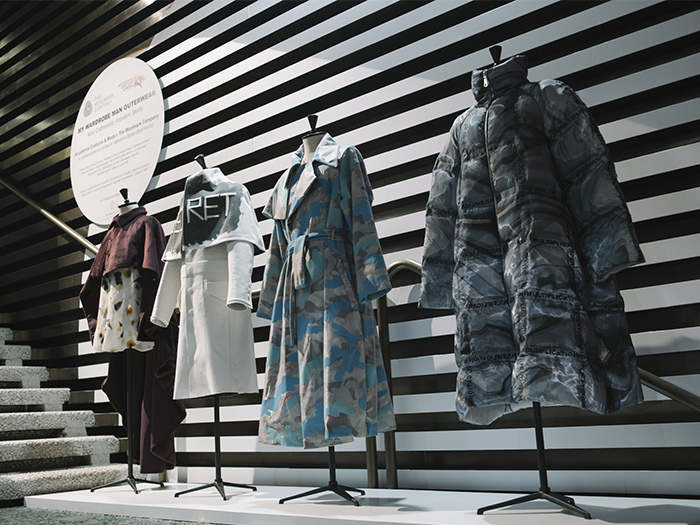 K-WAY HOSTS ITS FIRST RUNWAY SHOW AT PITTI UOMO
Classic, contemporary, high-tech, functional and colorful. Five words perfectly expressing the spirit of an icon. Fifteen years after passing under the control of Turin-based BasicNet Group, K-Way chose Pitti Immagine Uomo 97 to celebrate with a runway show its consolidated re-launch. The brand is known in the world for its waterproof jackets. It will show on the catwalk some of its most representative designs: from classic outerwear styles (the legendary waterproof and wind resistant jackets) to fashion pieces; from traditional double faced options to a wide range of stylish brand's extensions. At Florence's Palazzo Borsa Valori, K-Way illustrates through its iconic pieces with a suggestive fashion show, inspired by the brand's heritage and its signature "Let it rain."
K-Way will be among the protagonists of the Dictionary Trademarks exhibition, staged at Florence's Palazzo Borsa Valori. A journey through well-know brands admitted into international dictionaries. Iconic legends.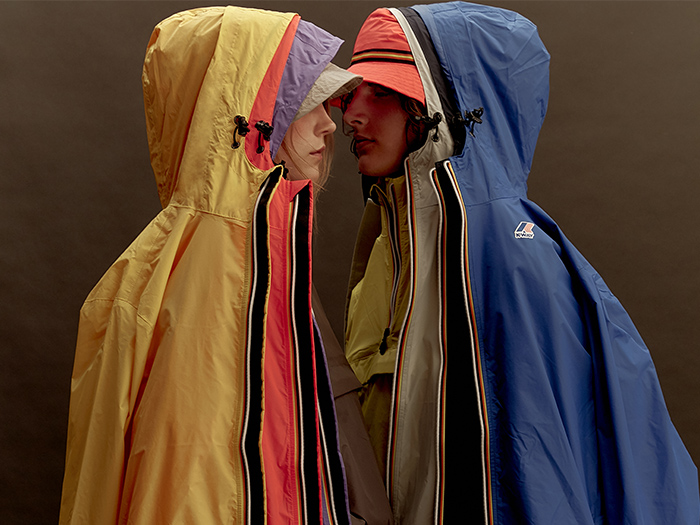 STEFANO PILATI FOR RANDOM IDENTITIES
Random Identities, the first independent venture by Stefano Pilati is a Special Guest of Pitti Uomo 97. The collection which was unveiled for the first time by the designer in 2017, will be the protagonist of a special event in Florence on Thursday, January 9th.
"It is first of all an enormous pleasure to present the new project of Stefano Pilati, Random Identities, in a premiere showing at Pitti Uomo in January – says Lapo Cianchi, Director of Communications and Events at Pitti Immagine – and the natural, expected, outcome of a relationship of mutual esteem and friendship. Going beyond the original contribution that he has been offering the public for some time now on concepts of genre and identity, while overcoming the boundaries of the strictly clothing-related reality, Random Identities arises – or at least seems to arise – from an inner impulse of Pilati to express himself through fashion, an obsession to dress that is the result of decades of integrity, work and continuous learning".
"Today his creative urgency has surfaced with even greater freedom of expression – continues Cianchi – and he feels the need to directly interact with those who wear his clothes, also through social media. It did not take much more to convince us to start immediately working together…"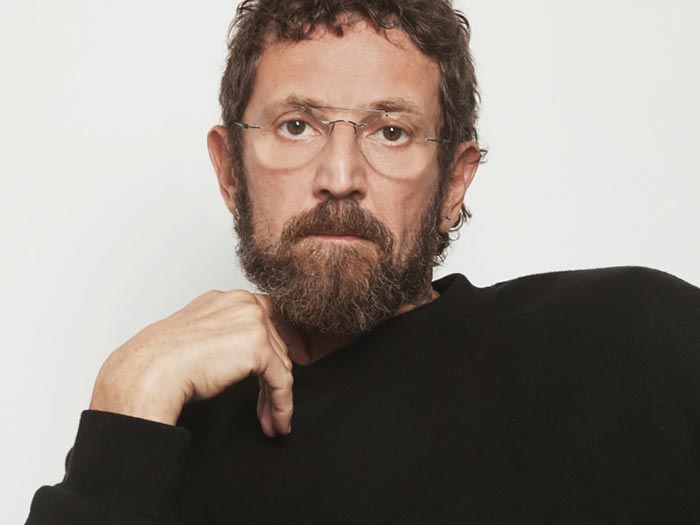 THE SERGIO TACCHINI SPECIAL EVENT @ PITTI UOMO
The Italian sportswear brand Sergio Tacchini presents a retrospective at Pitti Uomo that celebrates its heritage and the latest collection from the new proprietor following the appointment of Dao-Yi Chow as the Global Creative Director. Founded in 1966 by the Italian tennis player, Sergio Tacchini is a global sportswear brand which is synonymous with Italian style and elegance that has obtained international recognition over the years thanks to the support of some of the biggest tennis champions of all times including John McEnroe, Jimmy Connors, Vitas Gerulaitis, Mats Wilander, Gabriela Sabatini, Pete Sampras, Martina Hingis and Novak Djokovic.  The Fall Winter 2020 collection draws inspiration from and focuses on the idea of the tribe, of movement and how all these things are intertwined and brought together. The inspiration is looking to the past, to the crews that have adopted the Tacchini brand over the years and to be galvanized by the athletic heroes on the field who set the tone for the spirit of the championship.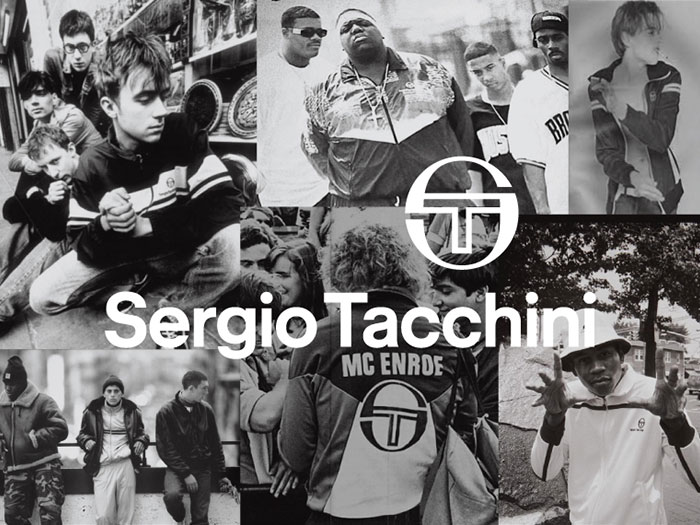 A|X ARMANI EXCHANGE PRESENTS A|X PARK
A|X Armani Exchange returned to Pitti Immagine Uomo 97 to present its men's and women's Autumn/Winter 2020/2021 collections. New for this year is the A|X Park. Pop imagery and colours blend together with a firm '90s inspiration in this dynamic space, where visitors, after crossing a labyrinth of LED lights, can explore the varied world of A|X Armani Exchange, as well as access the video arcade games. Street scenery and '90s vibes In line with the brand's DNA, street scenery and '90s vibes provide the strongest inspirations for the collection; it features all-over prints and graphics with logo tape, with patterned coats and dresses for women, and baggy volumes with sporty details in white, black, blue and orange on trousers, jackets and hoodies for men. The collection also includes the series 'back in the years': hooded sweatshirts, bomber jackets and t-shirts inspired by the advertising campaigns of the '90s that helped to create the visual language of A|X.  A special technical capsule A|X Armani Exchange will present the special Pitti capsule collections for men and women, in red and black technical fabric, and in blue denim-effect with fluorescent lime details and logo patches.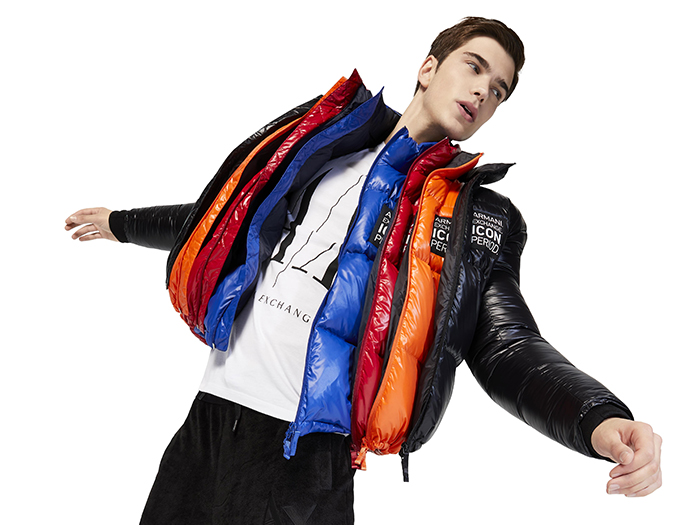 THE CANALI FALL WINTER 2020 PREMIERE
The Odeon Cinema in Florence hosts the premiere of Canali's new collection architecture launching this upcoming fall. The emblematic brand values are sartorial expertise, innovation, and attention to detail.
The Black Edition, characterized by an urban and dynamic approach, and its wide range of technical innovation and functionality. The Exclusive, the highest expression of craftsmanship defined by precious fabrics and exceptional workmanship; and the Canali 1934, a contemporary take on iconic sartorial pieces, the self-established landmark of elegance for the modern businessman. 

Hits: 9168 | Leave a comment