Create a unique wardrobe - print your custom fabrics online
Do you like one of a kind garments that allow you to stand out in the crowd? Do you prefer the quality of tailor-made clothing instead of what fast fashion has to offer? If slow fashion is what you desire in your collection then create your custom fabrics, find your local tailoring shop and get into work.
Whatever suits your needs
Let's be honest, the fit of many store-bought pieces of clothing leaves something to be desired. Whether it's too long sleeves, too wide shoulders or a too-tight waist in most cases it's something that can be remedied by properly fitting and altering ready-made garments. But if you have to alter almost every piece of clothing you buy, you start to wonder if creating your garments from scratch won't be a better choice. You have the freedom of picking the fabric you like and creating something unique and personalised.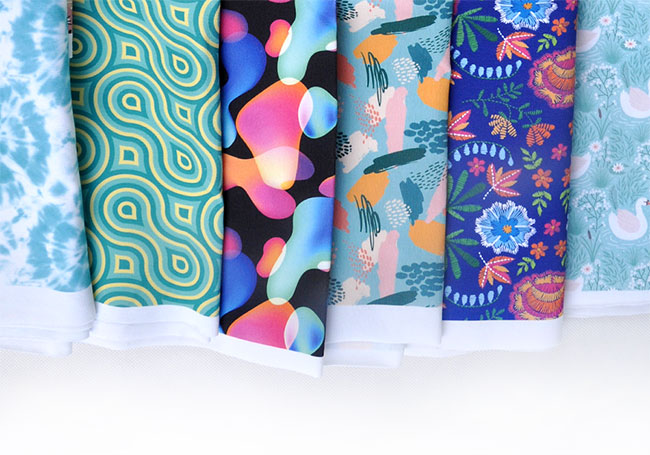 Any print you like
With digital fabric printing houses you have the ability to create your very own custom clothing. You can pick a fabric of your choice and print any design you'd like. You have the catalogue of available patterns, but if you feel like drawing, painting or designing your very own pattern, there is nothing standing in your way. Do you want a shirt with the hottest, trendiest pattern of the season? Or maybe you have a specific pattern that you like and you cannot find it in any clothing store? With fabric printing, you don't have to limit yourself with what is available at the time. Who cares is geometric prints won't be in fashion for the next few seasons? If you want it you should be able to have it.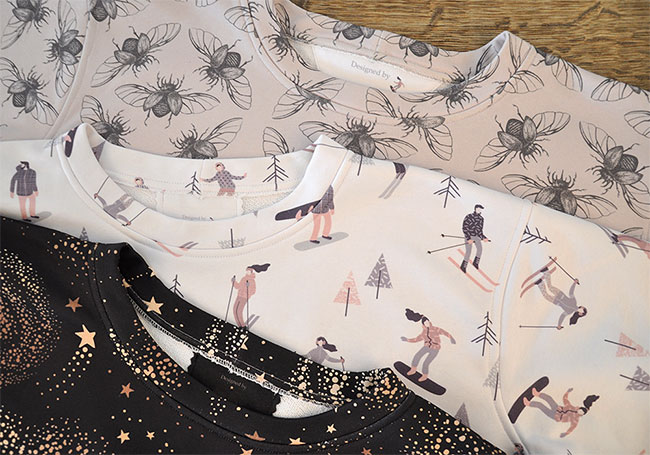 To reduce textile waste
Each year we throw out around 30 kilograms of clothing we do not use. Fast fashion clothing goes out of style very quickly and since the quality is not that great, garments tend to break and tear quite easily. Many times while shopping in fast fashion brands we buy excess of clothing just because we see a bargain or a discount. To reduce textiles ending up in the landfill all we have to do is to choose our clothing more consciously and carefully. It is much harder to part with a custom made garment than it is with a store-bought one. And since it has been made to suit all your needs, why would you even consider getting rid of it?
Is it sustainable?
When discussing fabric printing there are many concerns regarding the eco-friendliness of various print methods. If you strive for sustainability in fashion seeking solutions in textile print houses using pigment inks is not too bad of an idea. You can find fabrics that are OEKO-TEX and GOTS certified and pigments used in printing are water-based. That being said, in the entire process of printing, no amount of additional water or any harmful chemicals are used. What about textile waste? Since fabrics are printed to order digital textile print houses do not generate excess materials to stock up on.
When a unique wardrobe is the object of your desire don't limit yourself to fast fashion brands or second-hand clothing stores. Truly extraordinary garments should not be exclusive to fashion designers and red carpets. You can order your custom fabric without leaving your home and have it ready in no time - textile print houses using pigment inks can fulfil orders in just 5 business days.
Many people are concerned about the eco-friendliness of various print methods. Textile print houses can use pigment ink on direct to garment printers to achieve sustainability in fashion, for example. Aside from the water used during the printing process, no harmful chemicals are used.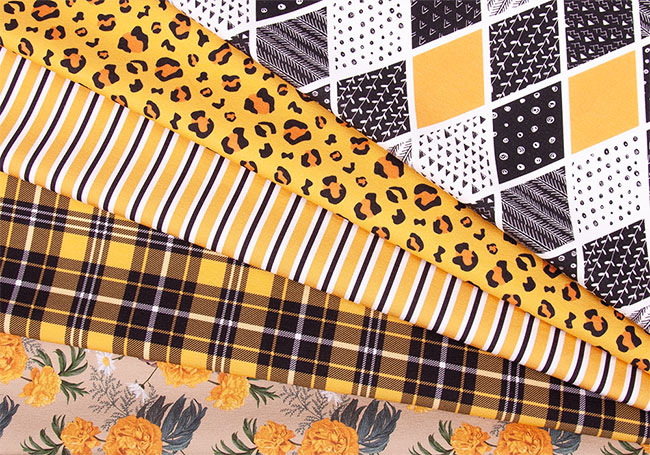 Hits: 11110 | Leave a comment