Manteco launches MWool - the next generation of recycled wool
Manteco, the world leading premium wool manufacturer launches a new precious ingredient MWool; it's the 'upgraded' recycled wool born from the company's cutting edge Manteco System combined with sustainable innovation and heritage.
MWool is both a smart ingredient and a ground-breaking brand. "MWool is the natural result of our path towards a new generation of sustainability. It's at the same time our past and our future. Our know-how and expertise and our innovation and vision for sustainable fashion. That's why the term recycled wool wasn't enough", says Matteo Mantellassi, co-CEO of Manteco.
Founded in 1943 in Prato district, Italy, Manteco has always been and still is a circular economy-driven company. Thanks to continuous investment in R&D, know-how and the engineering of the Manteco System, the company has achieved unmatched standards of recycled wool quality.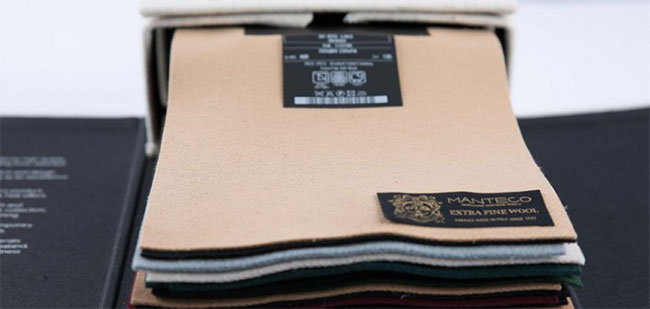 The system is a network of partner companies located within 10 miles of its headquarters. All these partners are led by Manteco towards a common path of sustainable growth that is 100% respectful of each company's heritage, values and traditions. Like an orchestra director Manteco is guiding the network's green development to an unmatched model in textile manufacturing for fashion.
"That's why we decided to create a brand to identify our cutting-edge recycled wool from the generic offer. Our collections are imbued and interwoven with MWool as MWool special label means will highlight", adds Matteo Mantellassi.

MWool is a key ingredient of Manteco ranges. Quality, sustainability, measurement and traceability are major values in our philosophy and today we feel ready to go to the next level based on these premises:

- Manteco is processing through its system ca 1.650 tons of recycled wool that can be transformed in MWool and:

1. Can carry, if requested, the Global Recycled Standard certification promoted by the influential Textile Exchange. GRS verifies and certificates recycled products as well as company's responsible social, environmental and chemical practices.

2. Saves ca 41,3 million of liters of water, 24,8 tons of dyes, 4,9 million kw of energy (the annual consumption of the whole Miami population), 1.484 tons of carbon dioxide.

3. Goes through the reliable Manteco System quality control checks of excellence, no compromises: from the raw material, to yarn, fabric, finishing, from all aspects physical and chemical.

Recycled Wool satisfies all criteria of circular economy. "It is our generation's challenge to continue building the circular economy in which somebody's waste becomes another one's resource, generating a sustainable use of our world's resources", say at Manteco.

MWool is also 100% Made in Italy "Since the company's foundation in 1943, we have always teamed up with and led some of the most strategic players in our territory to grow together as an integrated sustainable network of skills, 'saper fare – Italian know-how – and innovation. Humbly and with all our sleeves always rolled up, we like to call it the Manteco system", adds Mantellassi.

Premium quality has been achieved by leading the Manteco System to tune with the highest standards required by the global fashion system while preserving the 'genius loci' of each single partner along the whole supply chain according to shared sustainable goals and performances.

With a turnover of over 91m Euro in 2019 Manteco SpA is the 4th textile company in Italy; the internationally renowned player and innovator has active collaborations with some of the most influential fashion brands. From a small fabric mill it has become a multi-awarded game changer in terms of responsibility and innovation which exports in over 40 countries and produces up to 8,6 million of metres of fabric annually. Thanks to continuous investment in R&D, know-how and the engineering of the Manteco System, the company has achieved unmatched standards of recycled wool quality.


Hits: 6596 | Leave a comment