How To Dress When The Office Dress Code Is Casual
When you start a new job, you need to make sure that you are dressing appropriately for the kind of workplace that you will be in. Some offices have a dress code while others ask you to just dress in a way that you feel comfortable. For the fashion lovers within us, this can be tricky to navigate, especially if you are new to the industry and are unsure what each dress code means.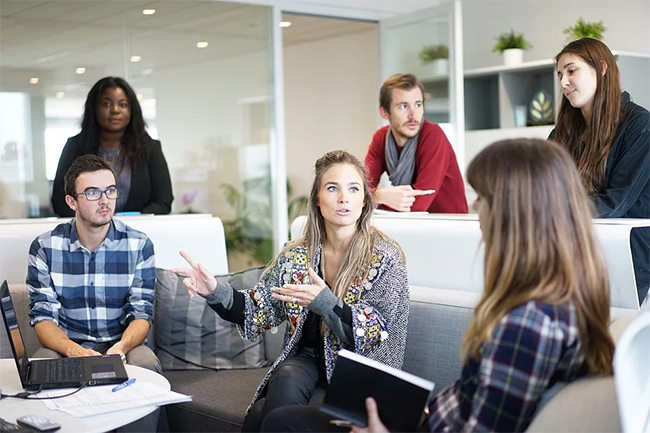 Some offices opt for a business casual or a business dress code but more recently, workplaces are suggesting that staff can wear 'casual' clothing. So, how do you dress for this without looking like you've just got out of bed? Find out in the article below some of our top tips.
Jeans
If you want to rock the casual look then you need to make sure that you get your hands on a pair of slim fit jeans. Baggy jeans are a little too casual for the workplace and so you need to make sure that your jeans fit you well in order to achieve the look. Men's slim fit jeans can come in many colours but for the office, we would suggest a darker denim. One popular brand on the market right now is EDWIN who have a great selection of jeans that are perfect for this kind of office dress code, so be sure to view the collection here to see if there's a style that jumps out to you and that will look good in the office. Jeans with holes in them have been on trend in recent years but they can make you look a little too casual in some cases. Avoid jeans with holes in them as you will still need to look smart and professional in your new job.
The Top
The great thing about a casual dress code in the office is that you are not stuck wearing shirts and ties all day. However, you need to make sure that you are choosing a top that is suitable for the office. Our best suggestion for those who have already picked out their jeans is to find a plain white or black t-shirt. This classic style can look really good and makes you look casual and effortless. A polo shirt can also work really well in this kind of area so we suggest that you take a look at a monochrome polo when picking out your office attire. Polo shirts are on trend right now so have a look at some celebrities wearing them for inspiration on where to find one.
A Smart Jumper
Some people make the mistake of wearing hoodies to a casual workplace but this is the wrong choice. It is still possible to be comfortable and warm when you are wearing casual clothing without doing this. We suggest that you pick up a jumper that you can throw on to complete your outfit. This will help you out in the winter and you'll be sure to look great when you are all bundled up in your jumper and your scarf. Your smart jumper can even be patterned as this kind of style is in right now. Take a look online at jumpers with jeans and you'll be impressed with how it looks.
The Shoes
The final thing that you will need to think about when you are trying to dress for a casual office dress code is the shoes that you are going to wear. The good news is that you don't have to wear smart shoes but you should still be aware that you are dressing for an office and not wear something that is too casual. We suggest looking out for a nice pair of desert boots as these can look really great with the look that we have already suggested.

If you want to wear trainers then avoid those that are meant for running. You can find plenty of great stylish trainers that will complete your look and help you to look casual and fashionable at the same time.

The shoes are very important so don't forget about this.

Starting a new job is never easy so make sure to prepare your wardrobe before you begin to ease a bit of the stress. If you are not aware of the dress code then it doesn't hurt to ask if there is one before you start. If they do happen to suggest that the dress code is casual then you should make sure to follow the advice that we have given you in this article. Make sure that you are going for a casual look that shows off your style and don't wear what you would to the gym.

Follow all of our tips and you should hopefully be able to make a good first impression on your new colleagues.


Hits: 7422 | Leave a comment