Dress for Success: How To Create A Sales-Landing Image
One of the most successful comparisons that can be made when it comes to sales attire is product packaging. As a salesperson, it's important to know that 33% of the consumer decision-making process is based on the packaging. This means that before you've even made it two steps into a prospect's office, a third of the customer's judgment whether they would accept your deal or not has been made. While business attire is one place to start, there also other elements to consider when it comes to your sales image. 
Create The Perception That You Belong
An old adage goes that you should dress for the job you want and not the job you have. While this might seem out of place in a world where digital nomads and tech billionaires are spotted in their jeans and t-shirts, there are certain roles that simply don't fit this mold, especially if you're not already a tech billionaire. Studies reveal that perception plays an important role in the workplace and those who want to progress through the ranks should dress like top management. This also conveys to client meetings as creating that impression that you belong will make it easier for clients to relate to you.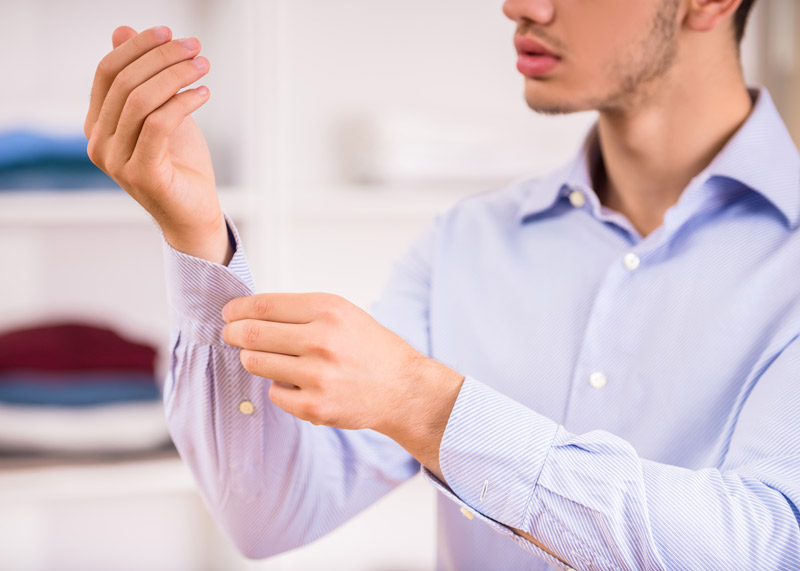 More Than A Tailored Suit 

It's hard to convey that sense of belonging when all you have is a tailored suit, but you don't have a car that matches the image. While this doesn't necessarily require you to drive the top luxury brand, a car can be a foundational component of trust. Estate agents, for instance, want to convey trust and reliability and be a source of comfort for their target market. A luxury brand may seem over the top for middle-income groups, but for those who are in the higher income bracket, a luxury car will tick the box. 

Dress Up Rather Than Down 

While there is a more relaxed approach to business attire, even in professional fields where workers are sporting sports coats and loafers, it's better to dress up rather than down. This sets the tone for the office and it also reveals the level of respect the business has for their client. If you're a surf instructor and show up to a meeting in a three-piece suit, it means that you're not taking the industry into consideration. Business casual could mean different things to various industries and dressing up rather than down means dressing one level higher than you ordinarily would when meeting clients. For some, this could mean donning slacks and closed shoes while for others, this could mean the addition of a tie.  

Image is important, and for large corporates that have lots of staff, uniformity is a way to promote the brand. For professionals who need to land the sale, however, it goes a bit further and should include trust, respect, and a sense of belonging. 


Hits: 6320 | Leave a comment