Chapelo - bespoke hats
Founded in 2019, Chapelo is a manufacturer of custom fit American-made classic-style men's hats that are custom measured and handcrafted with the finest materials for superior fit and durability. Chapelo's hat maker and artisan Matt Howard is no stranger to the hat world. He entered the industry as a tooling builder making hat blocks and flange sets. He has been commissioned by many well-known hat lovers and celebrities to do custom brim work. All of Chapelo's hats are 100 percent made by hand with no machines or automation.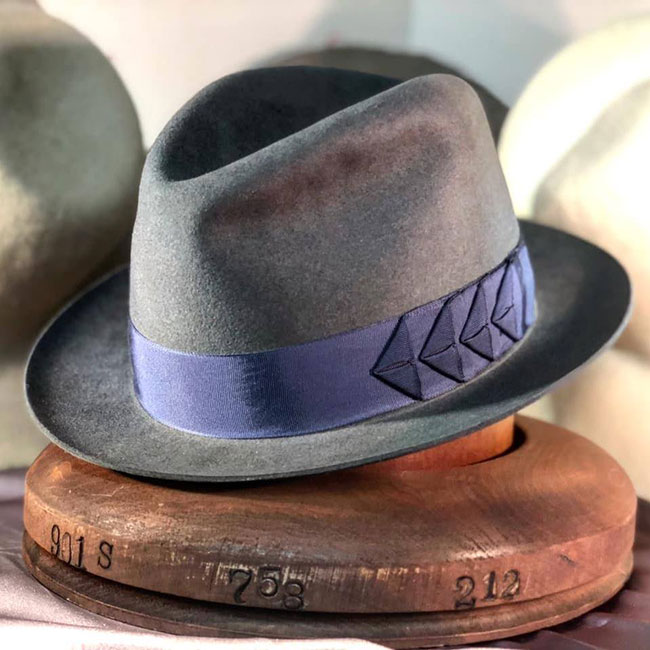 When you schedule a private fitting with Chapelo Hats, the experience is truly extraordinary. The initial fitting encompasses multiple head measurements and full hat design. Extreme care is taken to ensure Chapelo hats fit perfectly and embody a design that meets individual taste while complementing unique facial structure.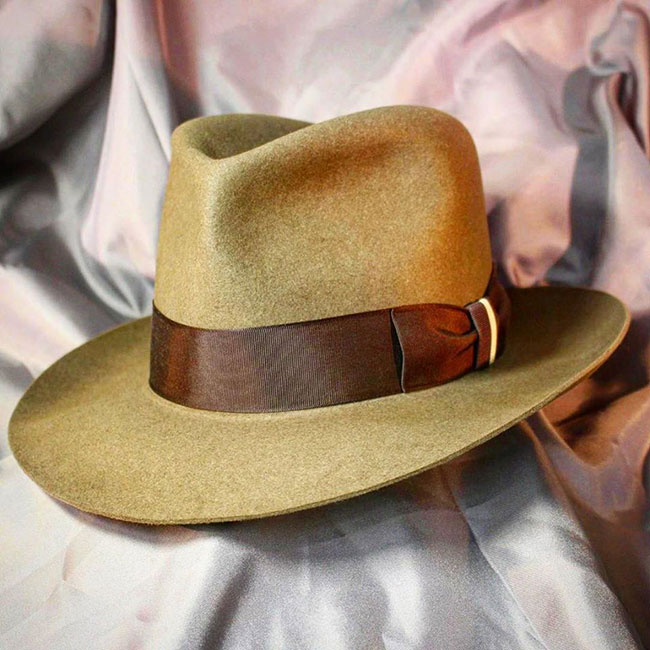 The appointment will start with proper head measurements. Three measurements are taken, three distinct ways.
The first measurement is head circumference which is performed using a measuring tape.
The second measurement is head length + width, by using a large caliper.
The third measurement is true head shape using a 19th century French Conformateur.
Named after the Pinkerton Detectives, the Pinkerton is Chapelo's standard fedora. The design is a medium crown with a moderate brim width. The Pinkerton is best paired with a fine sport coat, premium denim trousers, and fine pair of Chelsea boots.
The Pinkerton can be customized to meet your desired specifications. All details, including but not limited to crown height, brim width, and detail work, are customized to your precise specifications and face shape.
Derived from legendary explorer and Architect extraordinaire Frederick Catherwood, The Catherwood is Chapelo's adventure fedora. Whether rediscovering lost empires, or navigating modern cities, the Catherwood is designed to withstand the elements. The Catherwood is best paired with an explorers jacket, rugged denim, and your best pocket knife.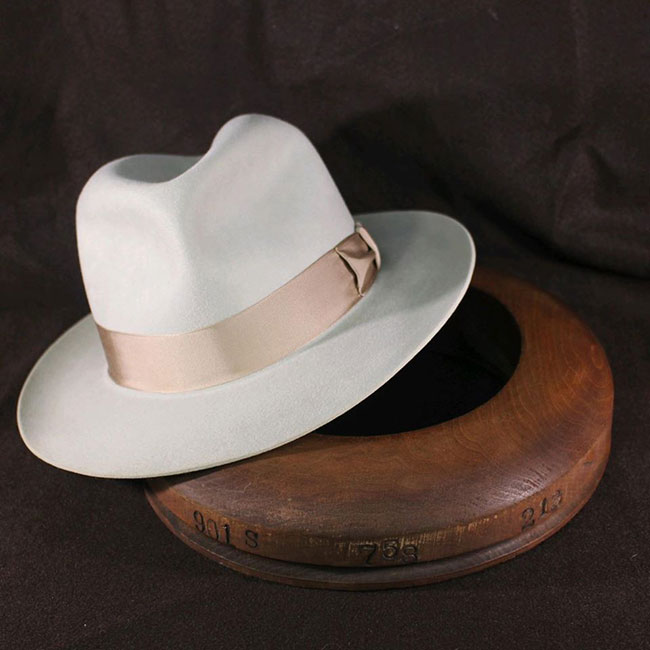 The Catherwood can be customized to meet your desired specifications. All details, including but not limited to crown height, brim width, and detail work, are customized to your precise specifications and face shape.

Derived from likes of classic businessmen and white-collar criminals, the Bennett is Chapelo's trilby. The design is a short crown with a minimal brim width. The Trilby is best paired with a fine custom suit and two fingers of your best Kentucky bourbon.

The Bennett can be customized to meet your desired specifications. All details, including but not limited to crown height, brim width, and detail work, can customized to your precise specifications and face shape.

www.chapelo.com


Hits: 8487 | Leave a comment