A Toolkit for DIY Menswear and Fashion Accessories
It turns out that do-it-yourself (DIY) fashion extends well beyond sewing buttons onto old shirts. In fact, DIY is a core component of ethical fashion because it finds new ways to preserve and upcycle old materials into new pieces. Many key items in menswear collections can be repurposed using basic DIY techniques. This method offers a low-cost alternative for sprucing up your wardrobe without buying into fast fashion trends.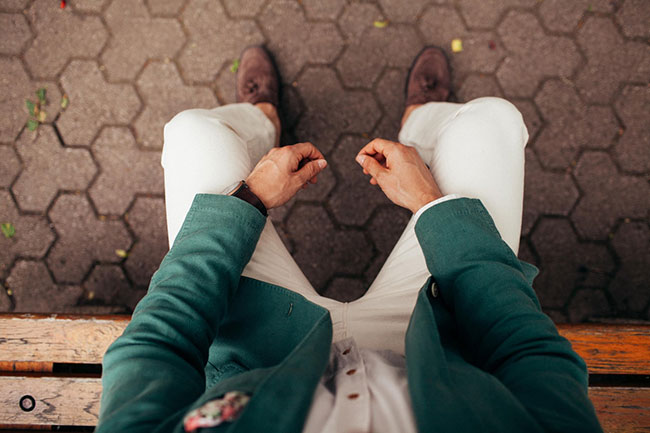 Getting Started
Unsurprisingly, the first step to mastering DIY fashion is to grow more comfortable with a needle and thread in hand or, in many cases, a needle on a machine. Sewing machines are easier and quicker than stitching pieces by hand: just be sure to use a machine designed for beginners if you're still getting used to basic stitching. Once you've got some basic sewing skills in your tool belt, you can apply your technique to something simple, such as sewing on DIY elbow patches or a colorful, patterned breast pocket to liven up an ordinary tee-shirt. These exercises add a touch of individuality to ordinary wardrobe pieces while allowing you to grow more comfortable with a needle and thread.
Re-dyed Jeans
Re-dyeing jeans are perfect for well-worn, faded jeans that fit so well you don't want to give them up. After the process, the jeans should maintain one color and lose the striped "wear" marks that denim makes over time. Also, note that most stitching will not dye, which is a good thing if you want to keep the original stitching intact. To begin, purchase a box of navy blue or denim blue dye and soak in a bucket of hot water (be sure to wear gloves to avoid temporarily dyeing your hands!) Let the denim sit for 30 minutes before drying.
Fashion Accessories
Men's fashion accessories are equally apt to receive a DIY makeover. For instance, you turn a necktie into a bowtie with minimal sewing skills, which is a great way to re-fashion patterns you love into a new statement piece. Alternatively, you can also turn fatter neck ties into a skinny tie instead of buying new ones to fit a trend.

Many menswear enthusiasts find that the key to resisting fast fashion lies in finding new ways to repurpose their wardrobe with basic DIY tricks. Mastering the basic principles of DIY can help you add individuality to your clothing without sacrificing quality or contributing to unsustainable fashion initiatives.


Hits: 5659 | Leave a comment