Billionaire Fall/Winter 2019-2020 collection
Welcome to The Grill, Manhattan's ultimate destination for luxurious, stylish dining and entertainment. A mid-century midtown pleasure palace designed by Philip Johnson and Mies van der Rohe, covered in French walnut walls and Lee Krasner paintings, and filled with historic atmosphere – this is where JFK came to celebrate after Marilyn Monroe's breathy rendition of Happy Birthday. So, where better in New York for the powerhouse Philipp Plein Group to stage its 20th-anniversary show?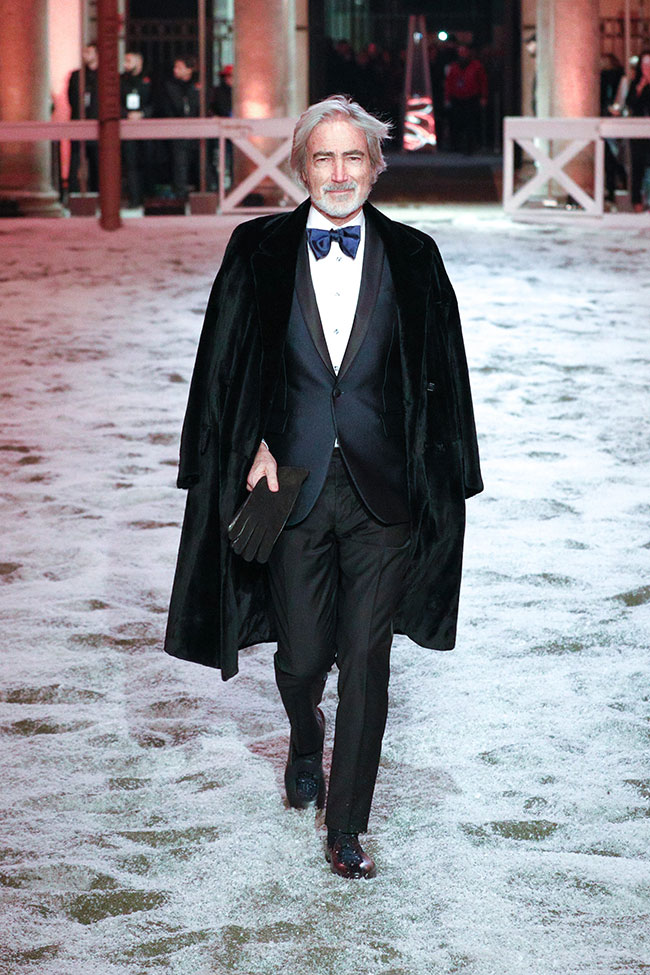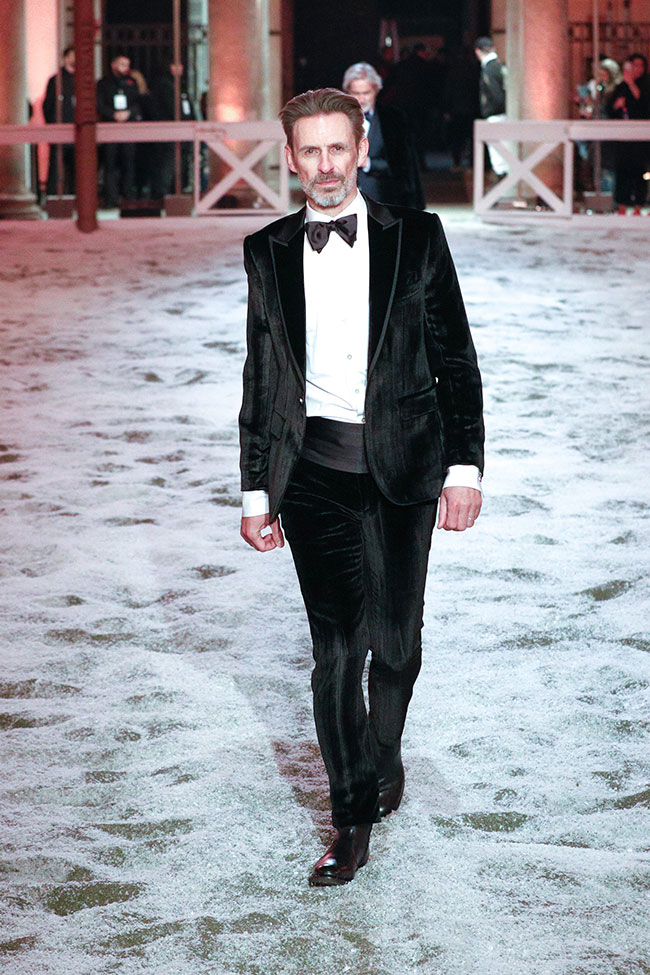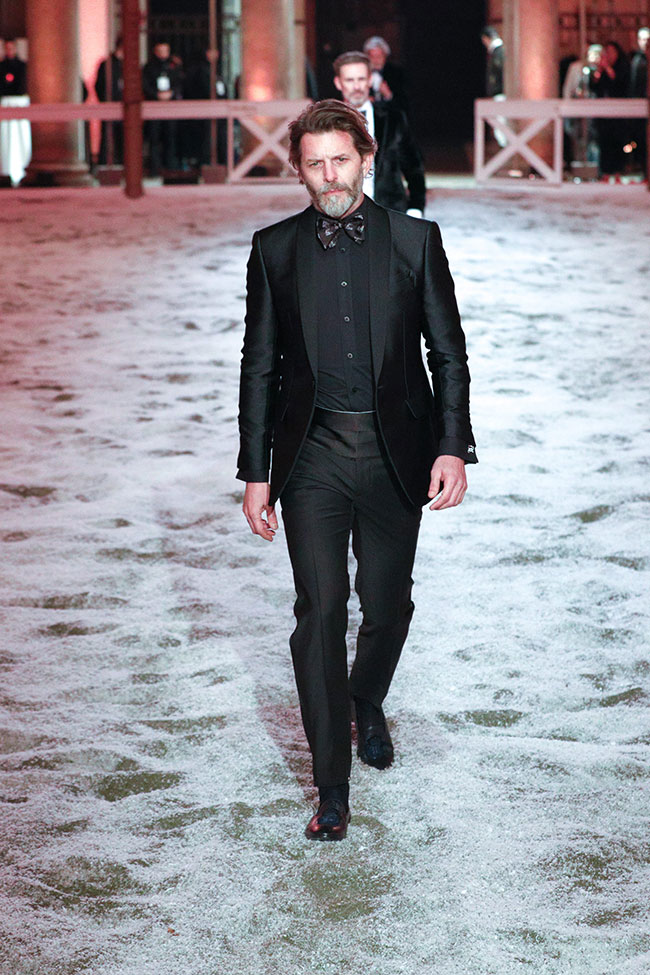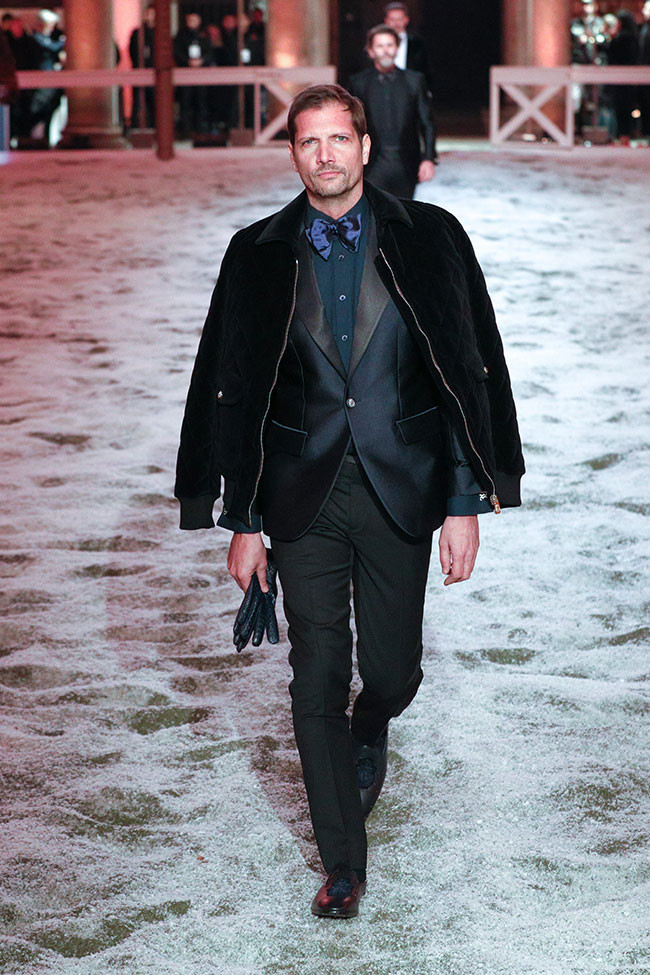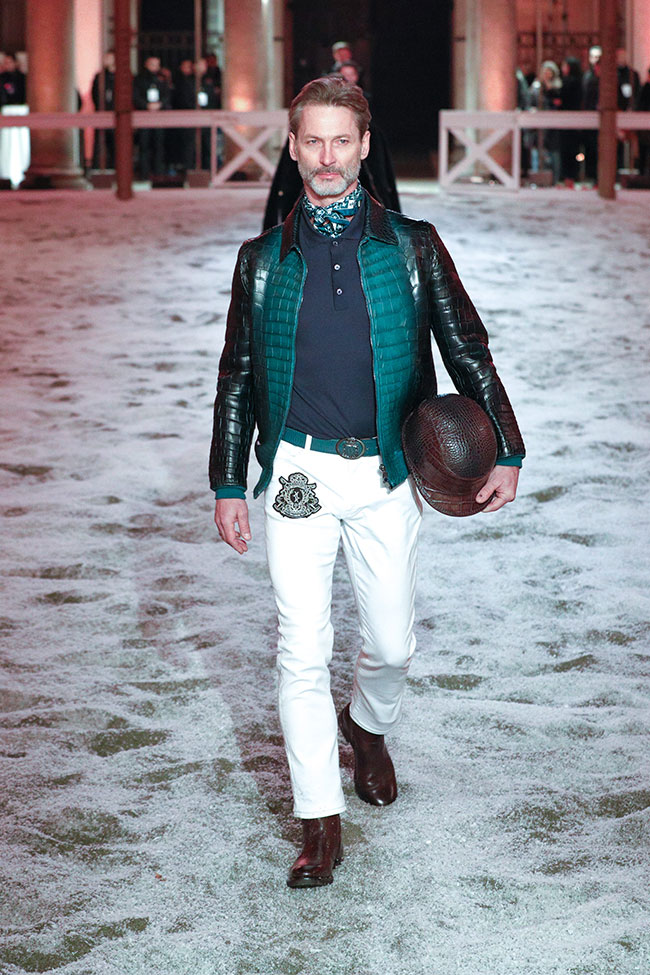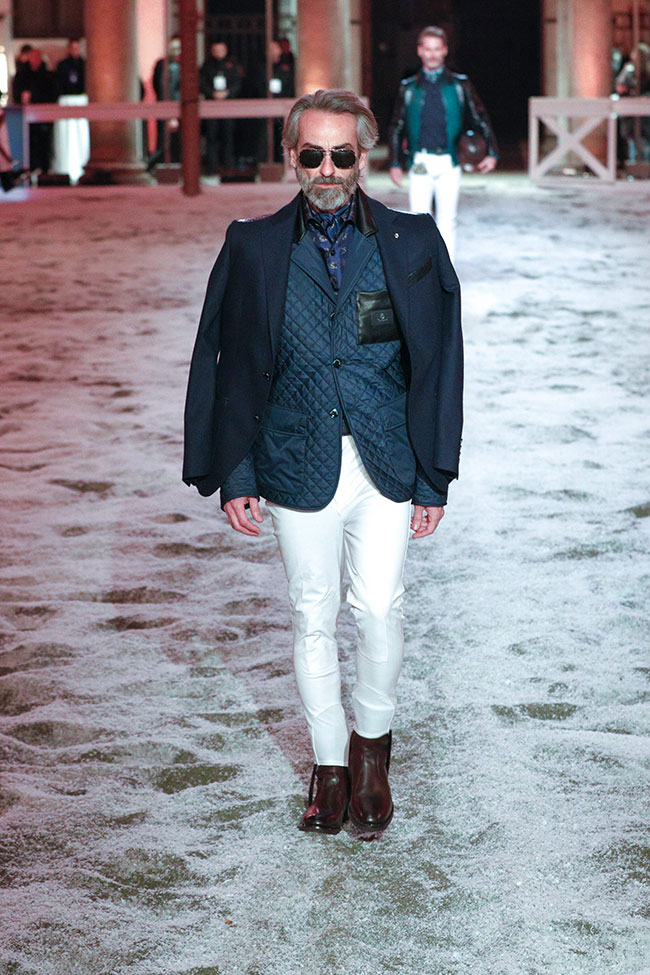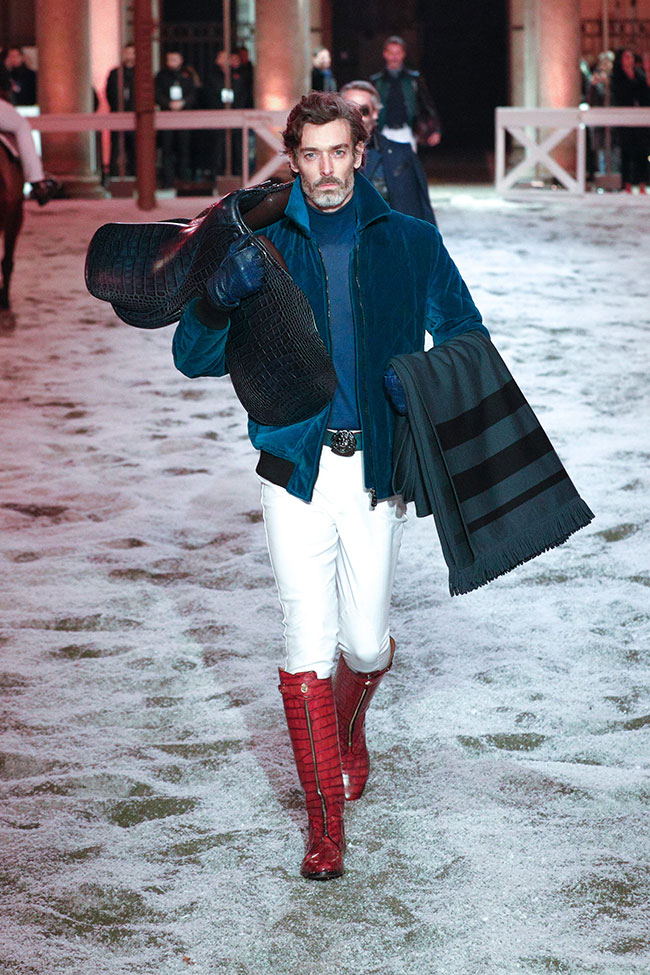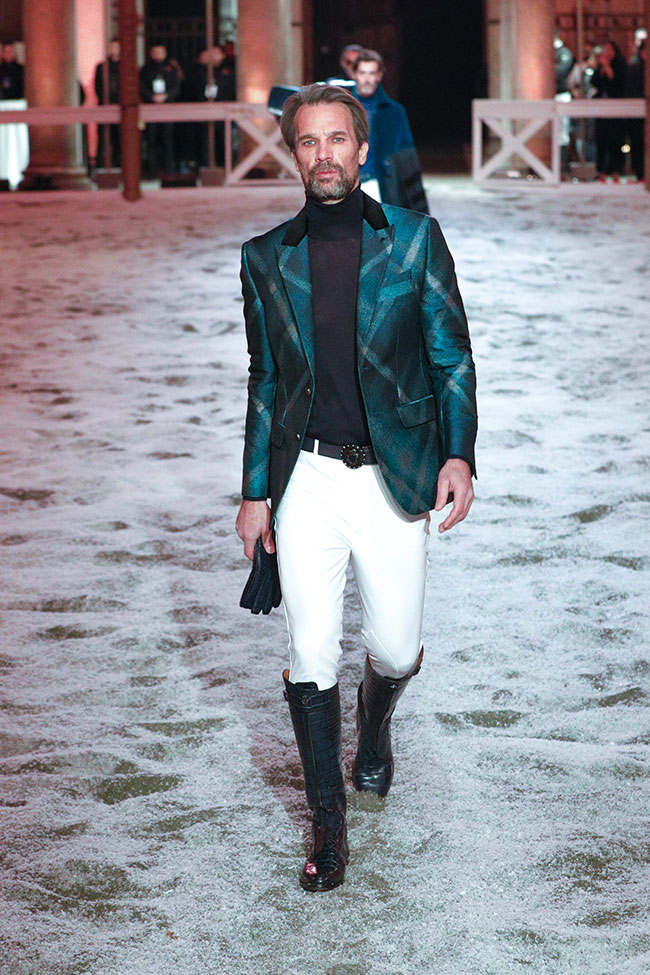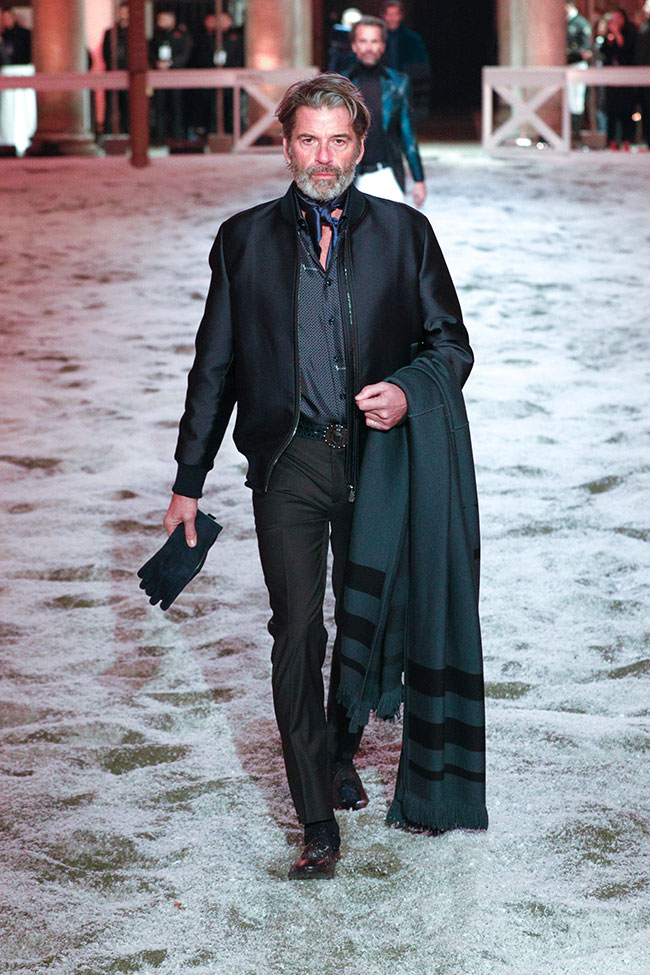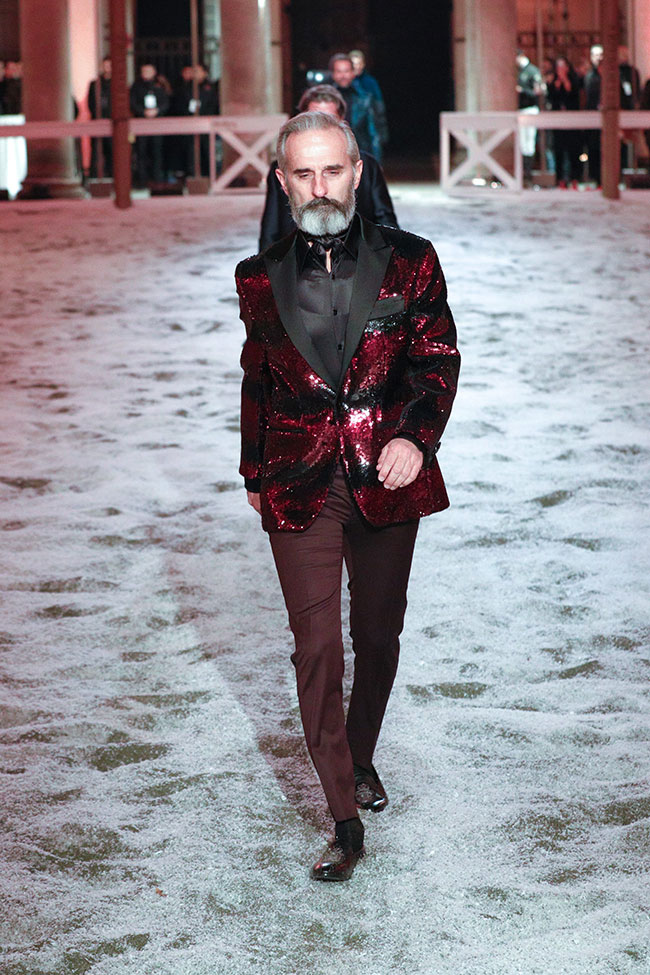 In an intimate black-tie event, Philipp Plein presents a double show for Autumn/Winter 2019. First, a capsule collection from the high-luxury menswear brand Billionaire; followed by the women's and men's collection for Philipp Plein. So, sit back and enjoy tonight's special set menu.
This is Billionaire's debut show in the United States: an exciting moment to mark the brand's recent American relaunch with the opening of its first store on Rodeo Drive, Beverly Hills. After Milan Fashion Week in January, it's also Billionaire's second show in two months.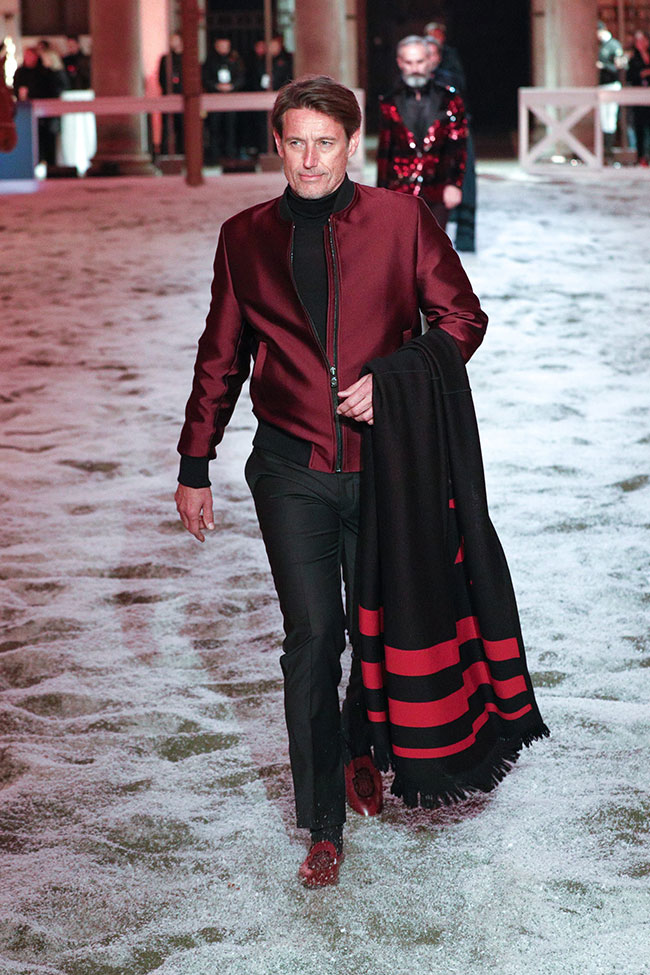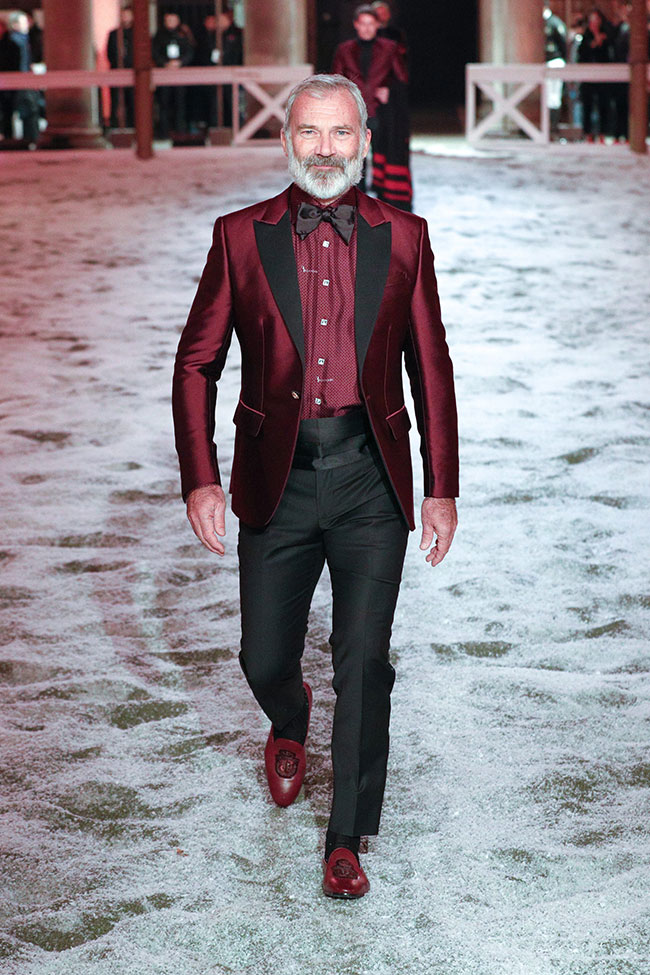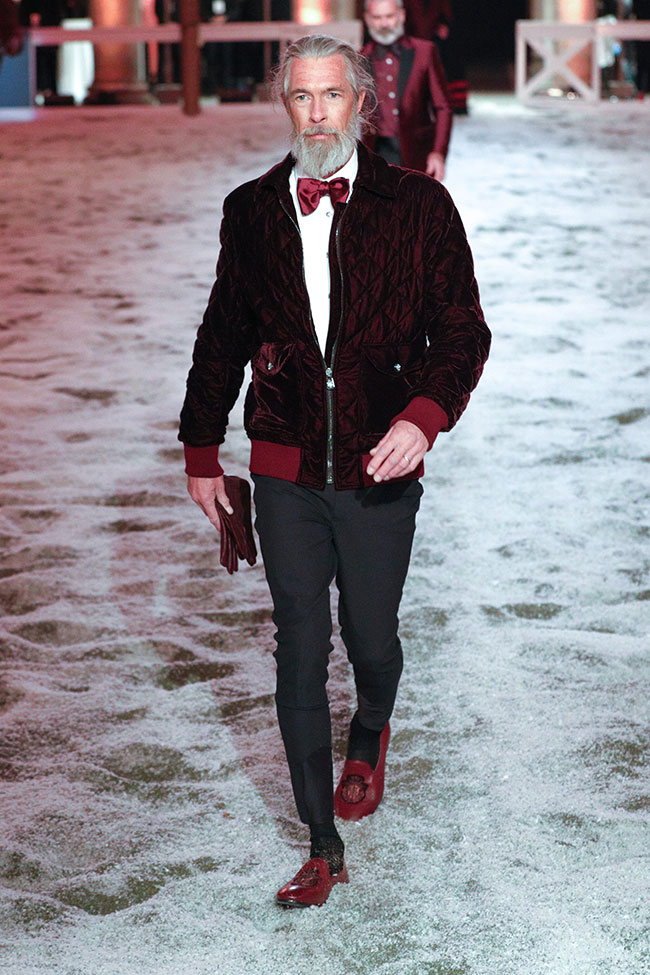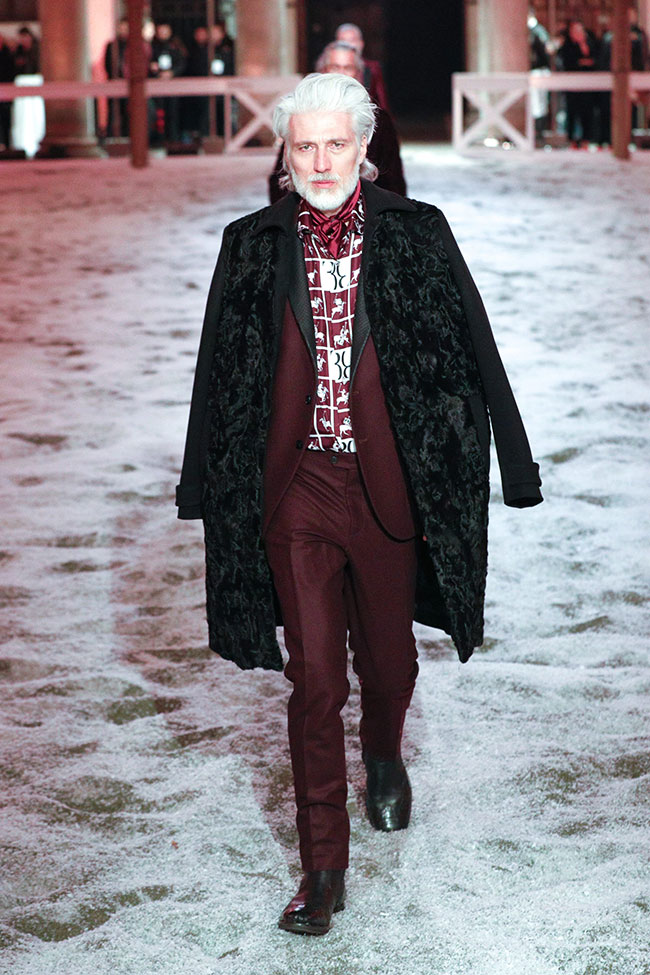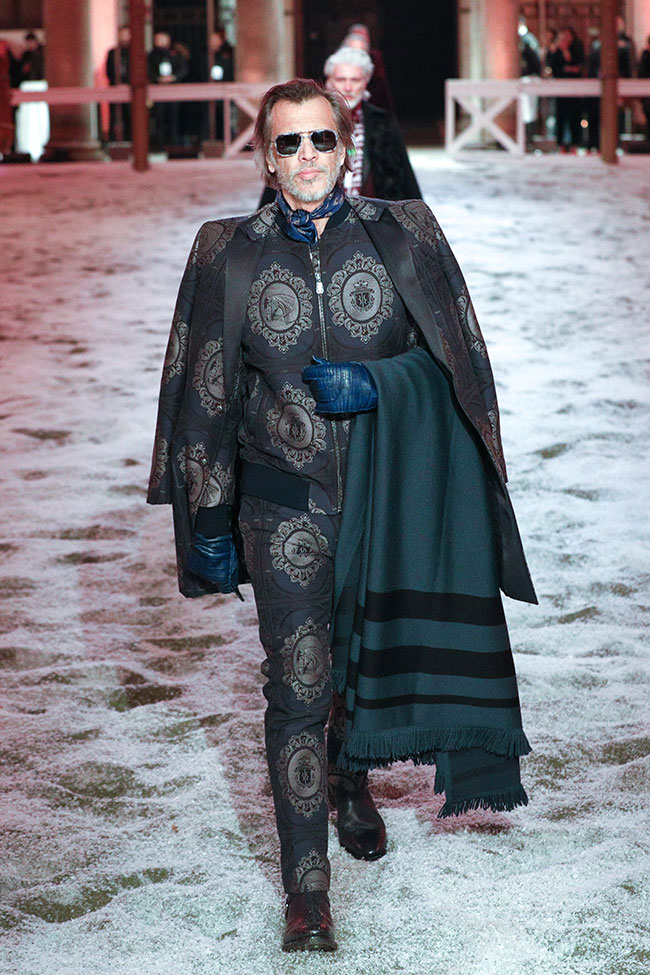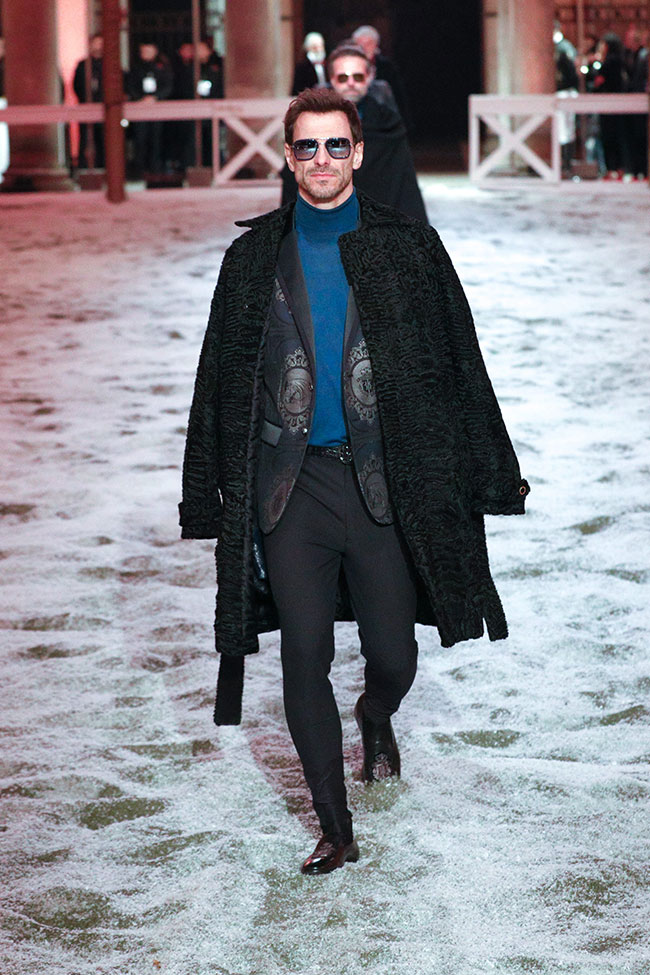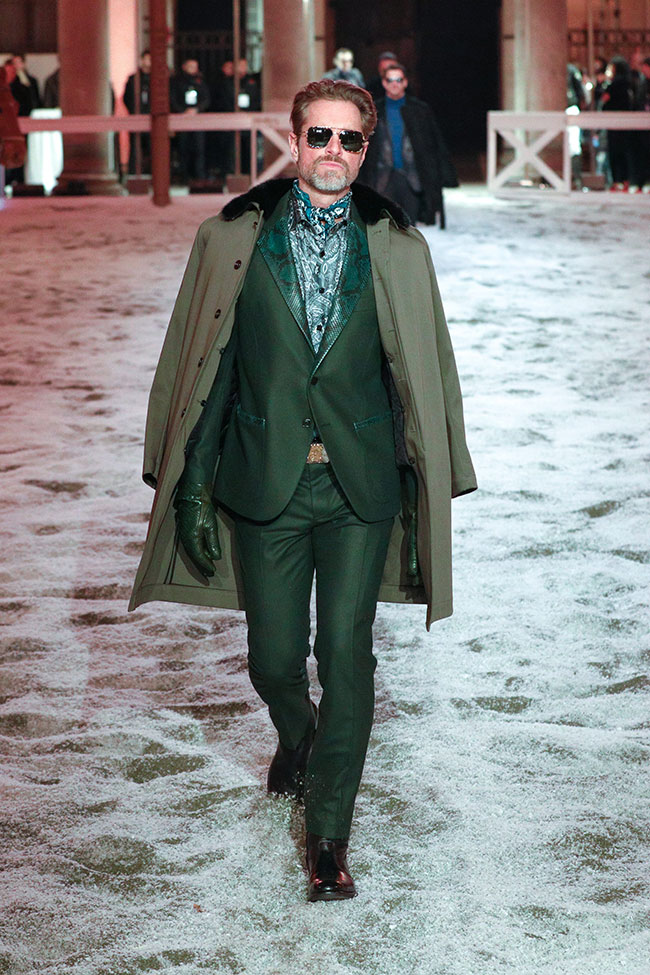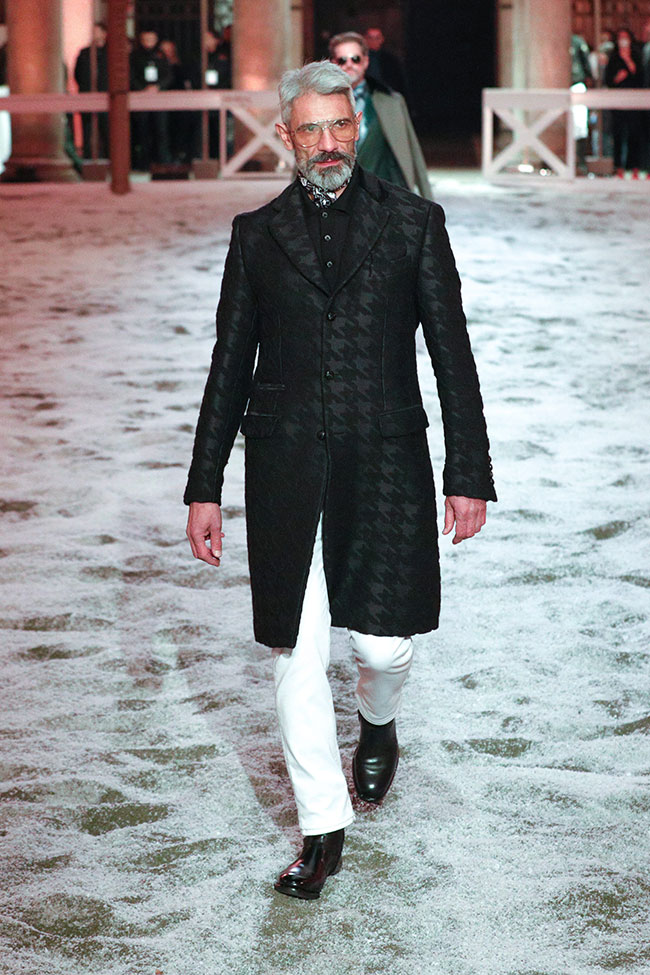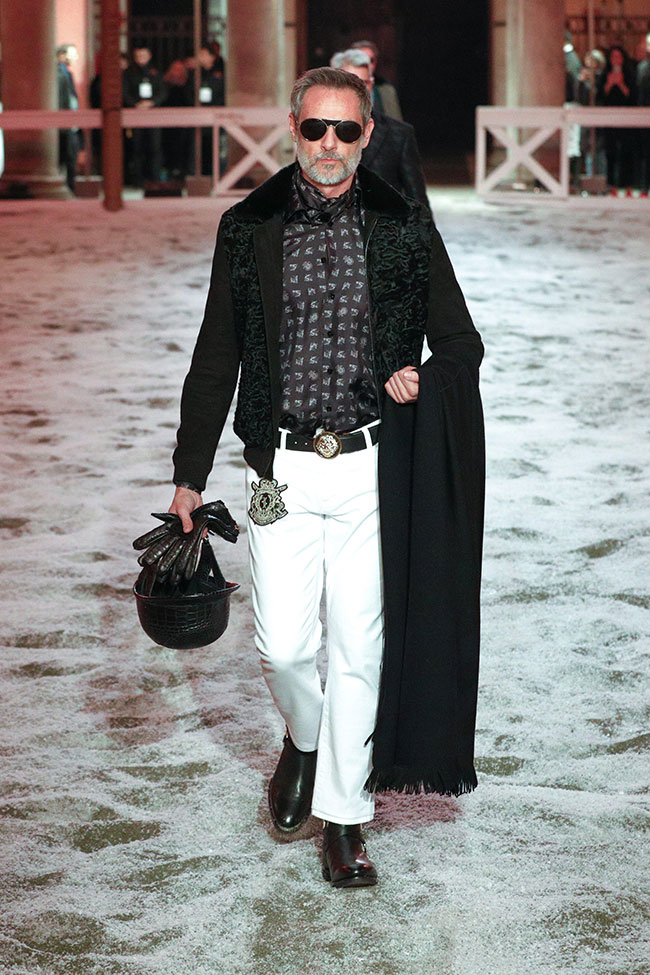 Accompanied by a live jazz band playing Tarantino hits, Billionaire's unmistakable cast of mature, silver-haired models step out. The capsule collection is a masterclass in sartorial sophistication and refined elegance, each piece 100% made in Italy – and, this season, dedicated to the seductive world of eveningwear.
As to be expected, tailoring is at the heart of the wardrobe with single and double-breasted suits in soft velvets, with shawl and peak lapels, and matching waistcoats, double-faced scarves and bowties. The rich palette drifts from ecru, beige and brown into burgundy, purple and royal blue.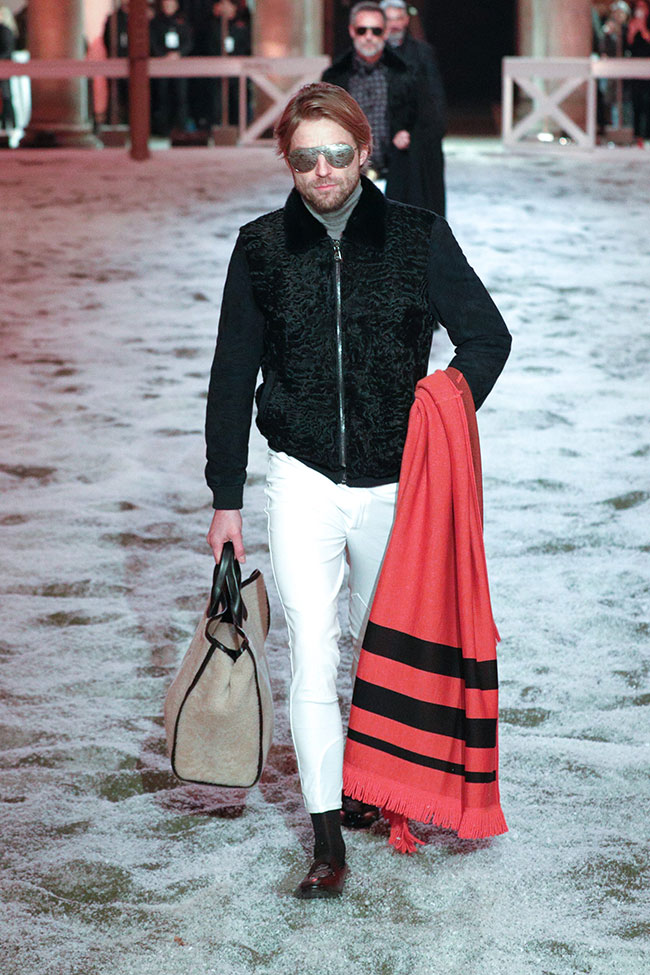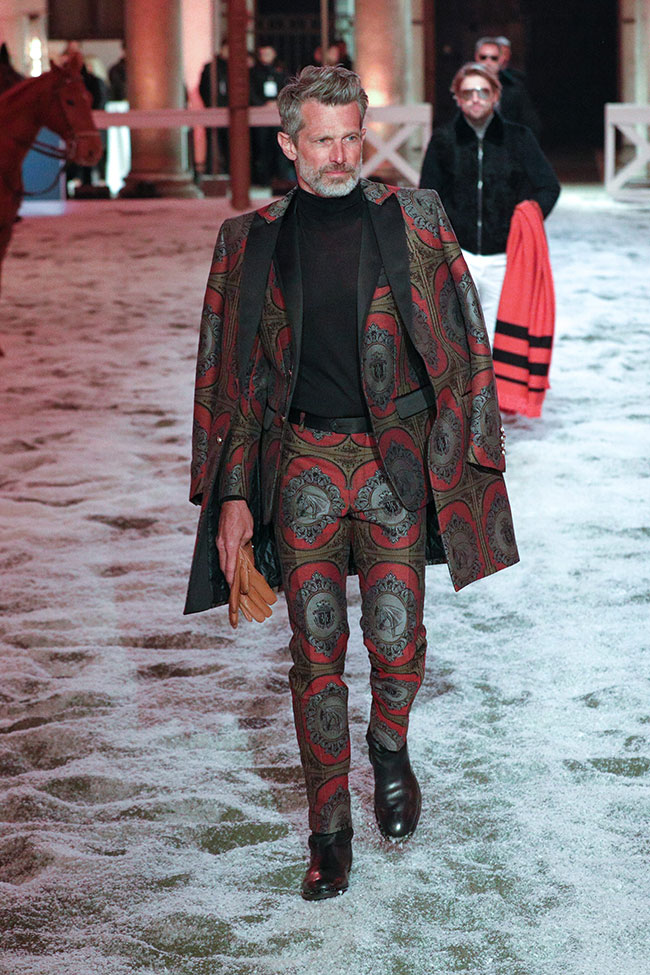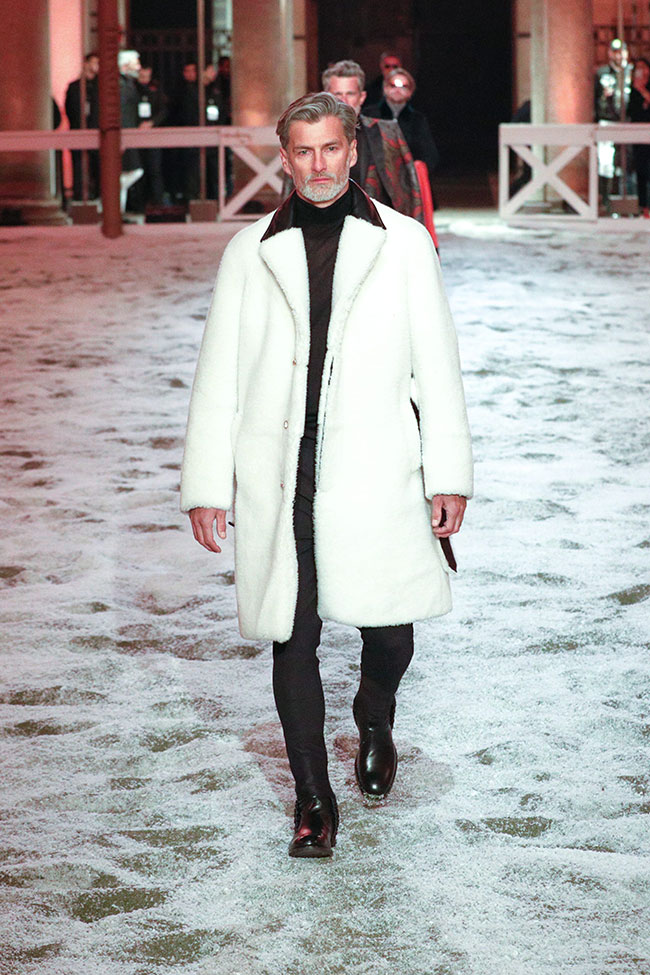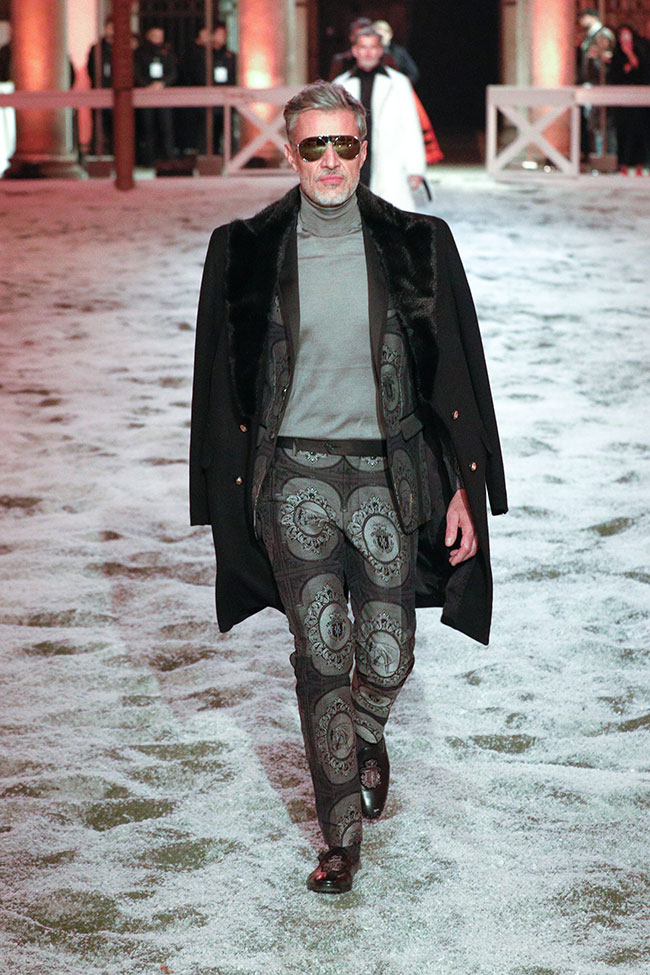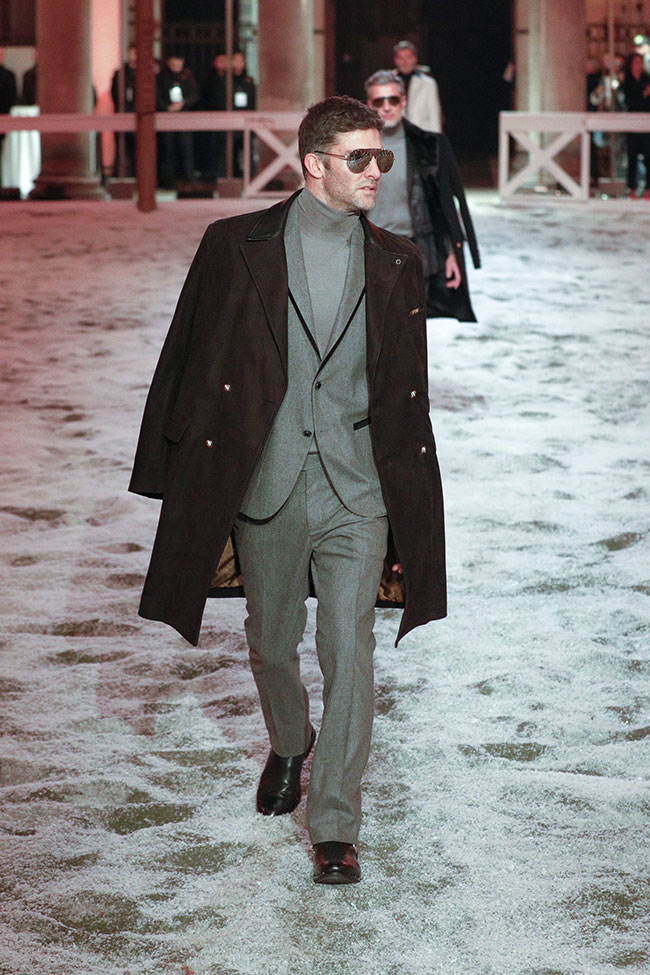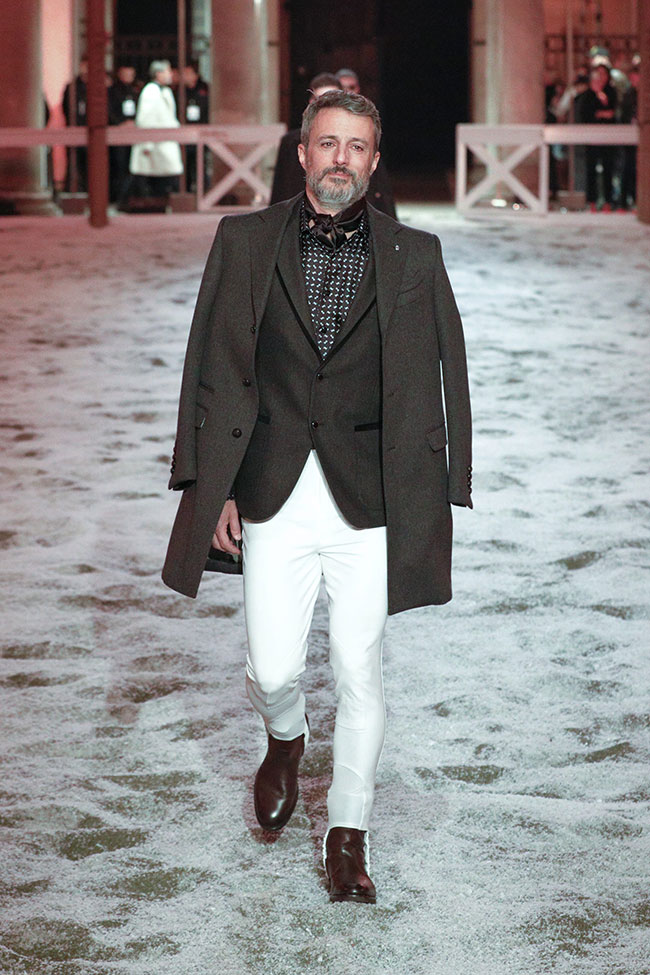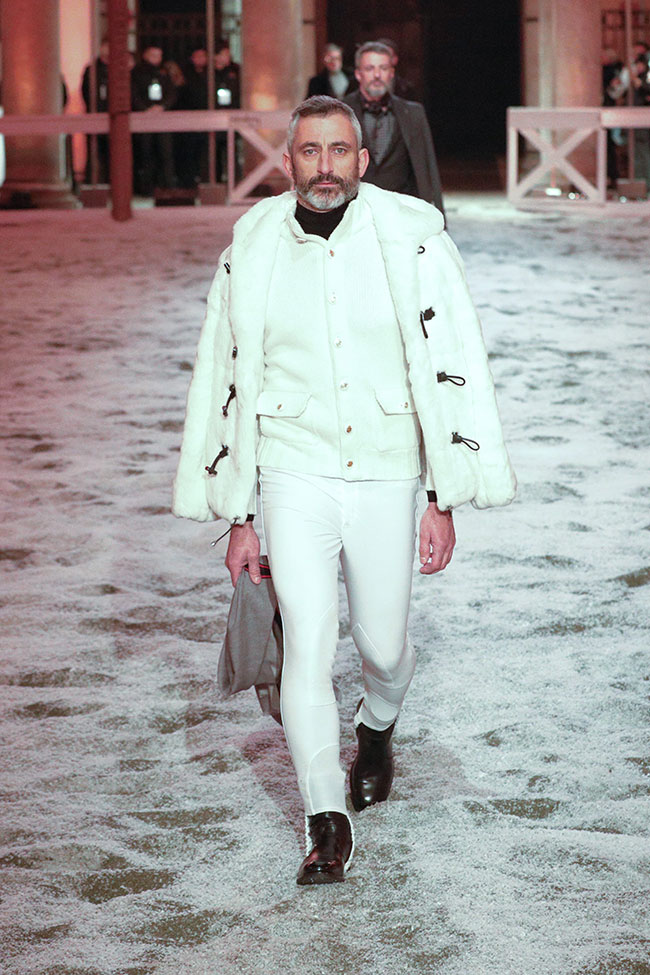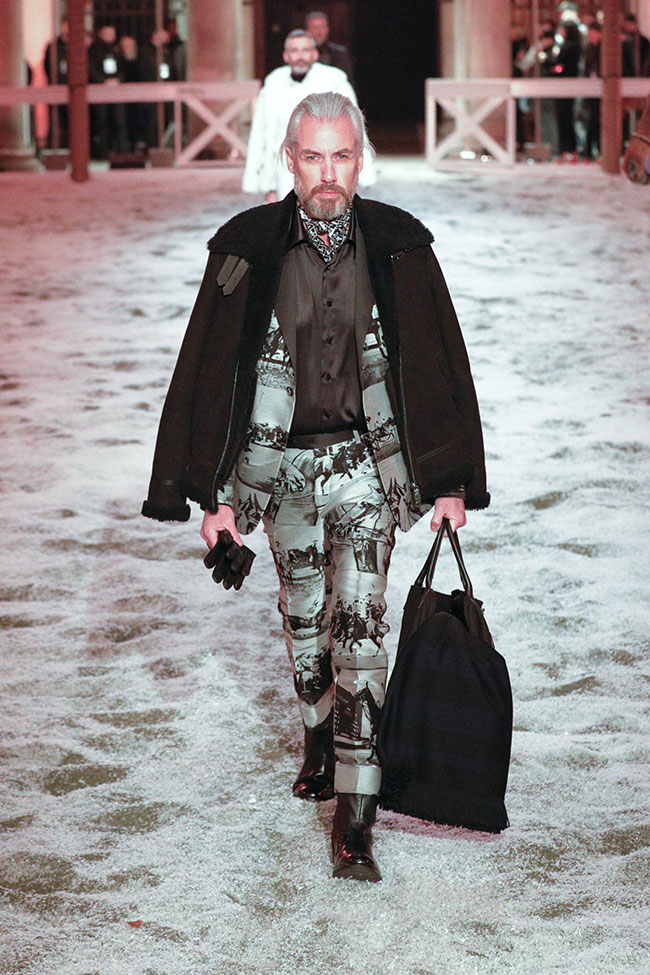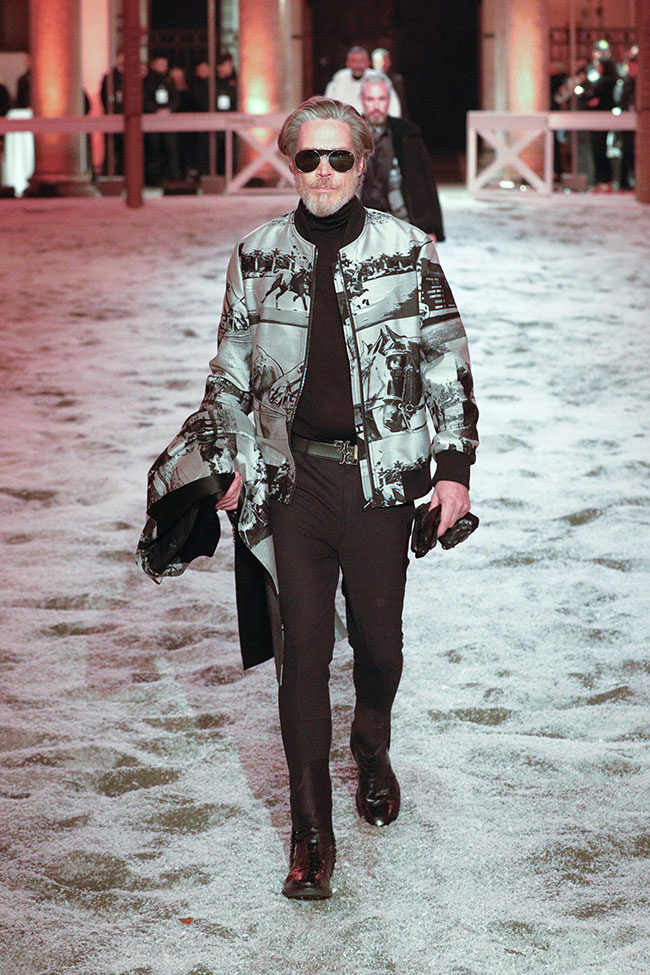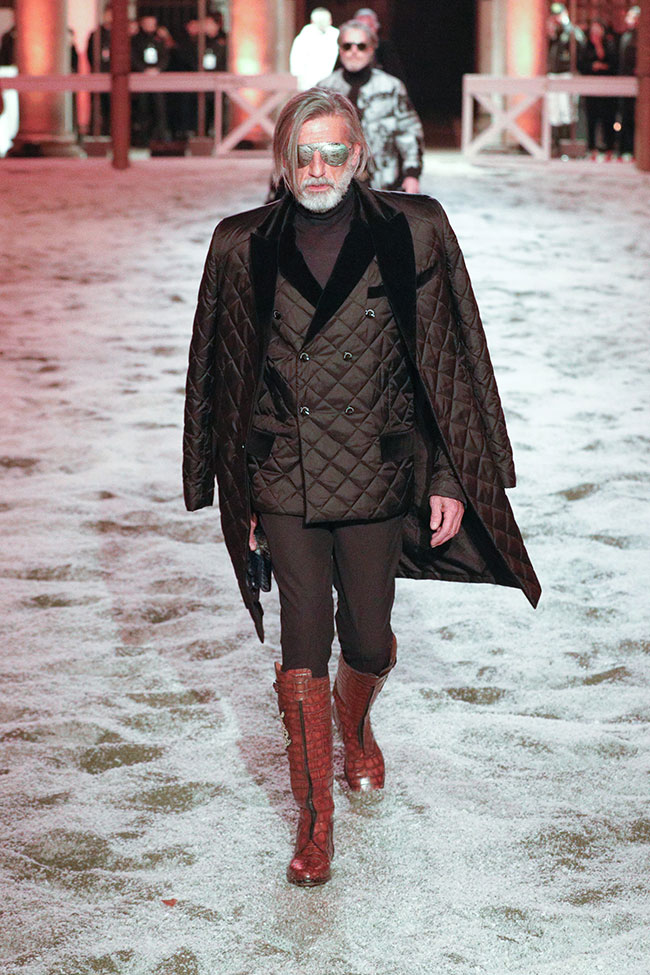 Elsewhere, check design blazers are worn with silk shirts with jewelled buttons, cumberbunds and straight-legged pants. True to Billionaire's unwavering dedication to next-level opulence, outerwear is an i,mpressive display of shaved mink coats, crocodile trenches, mink-collared aviator jackets and reversible sheepskin coats – each a proud example of industry-leading craftsmanship. And, in the last word for easy, louche eveningwear, silk patterned pyjamas and gowns are worn with tone-matched rollnecks and slip-ons.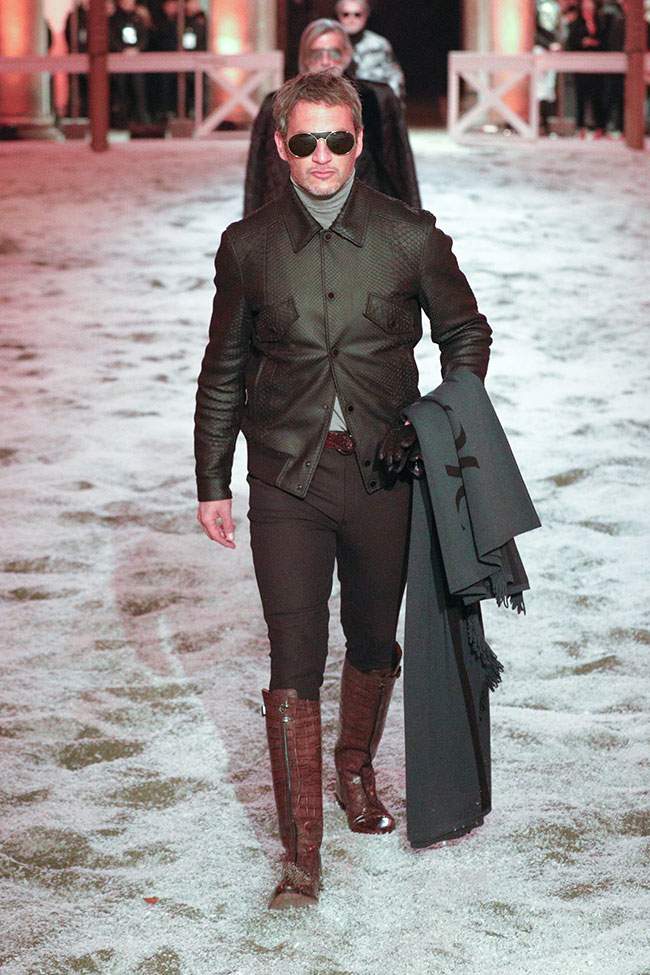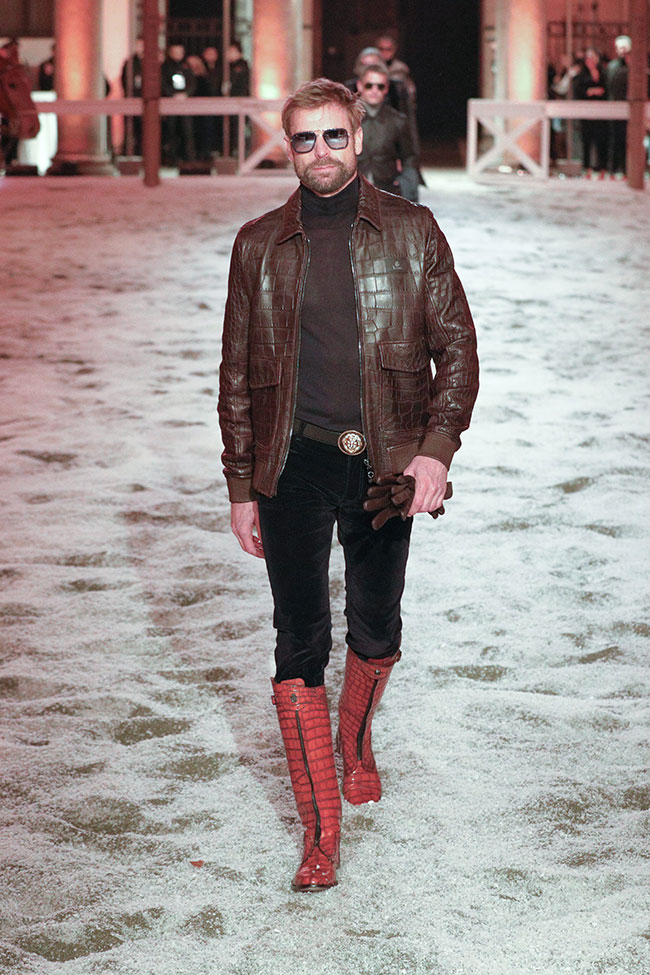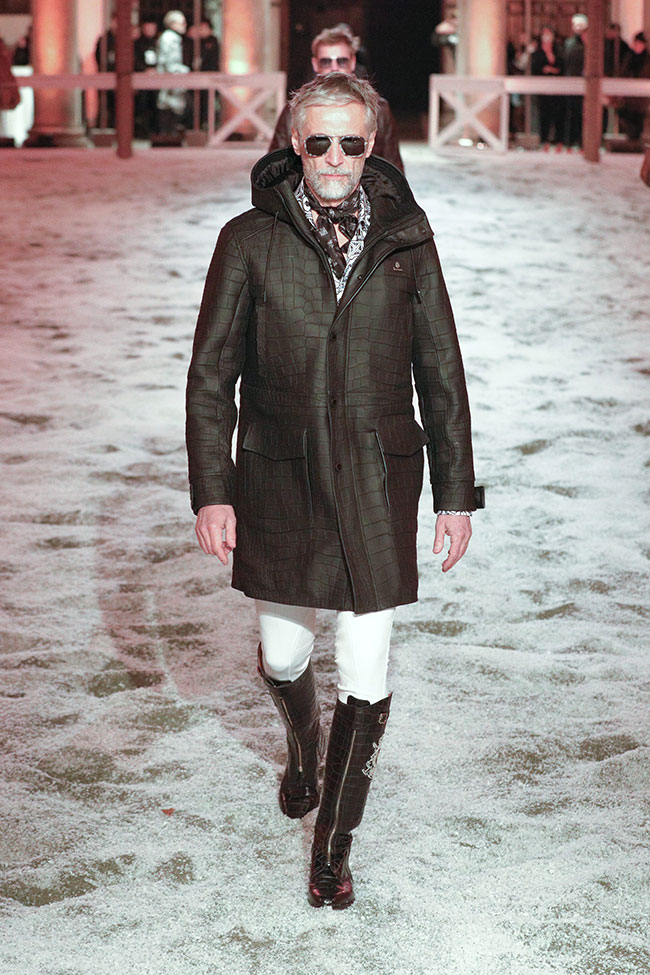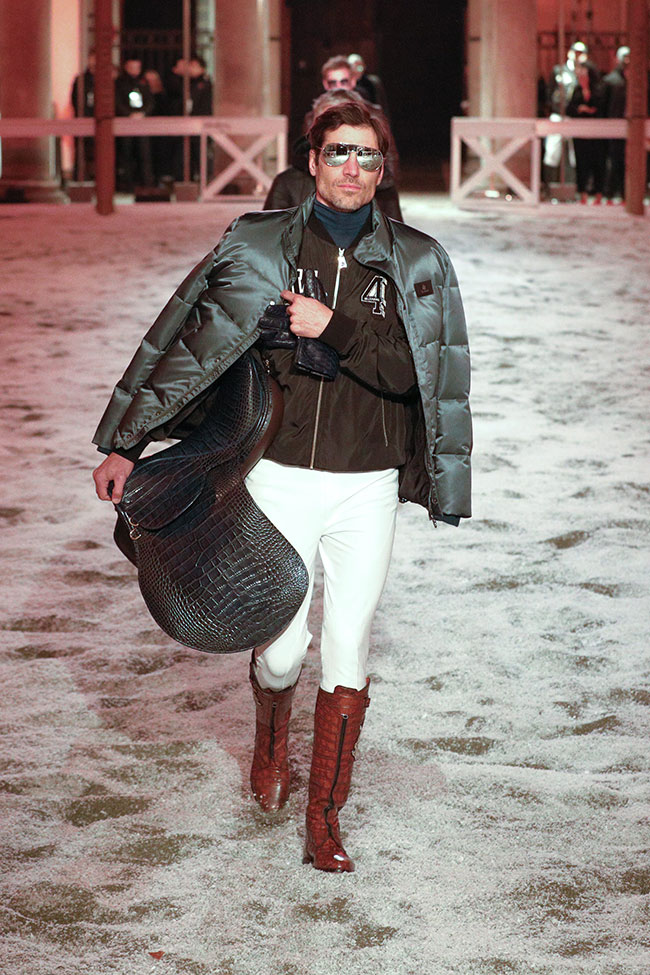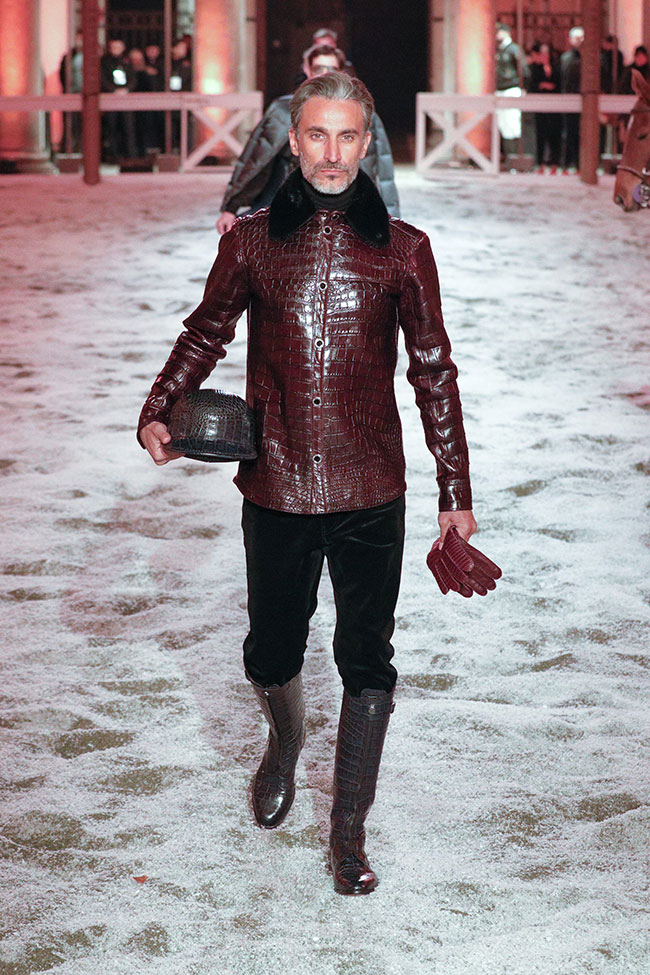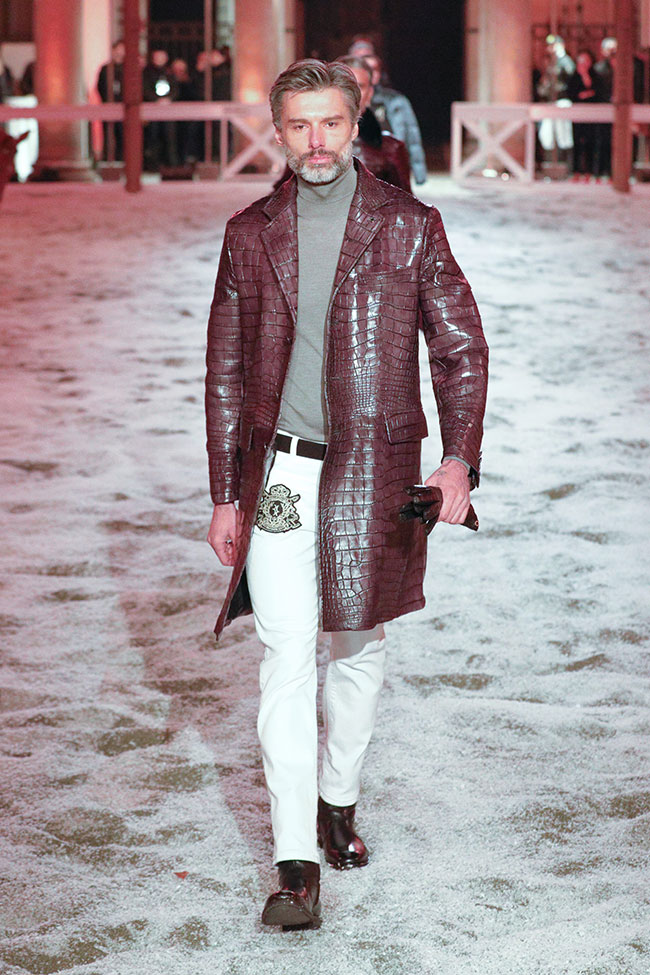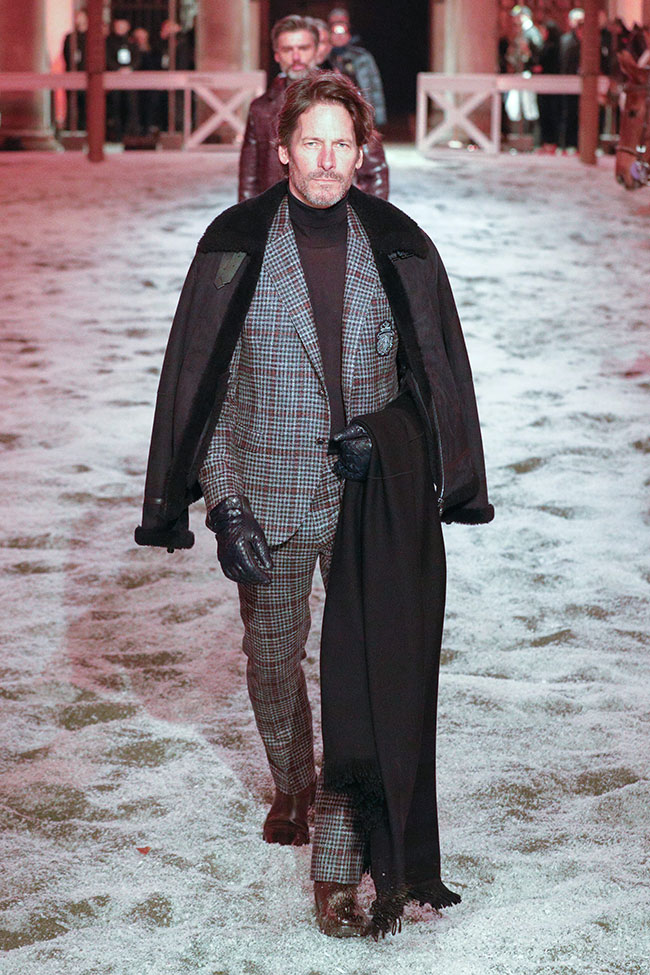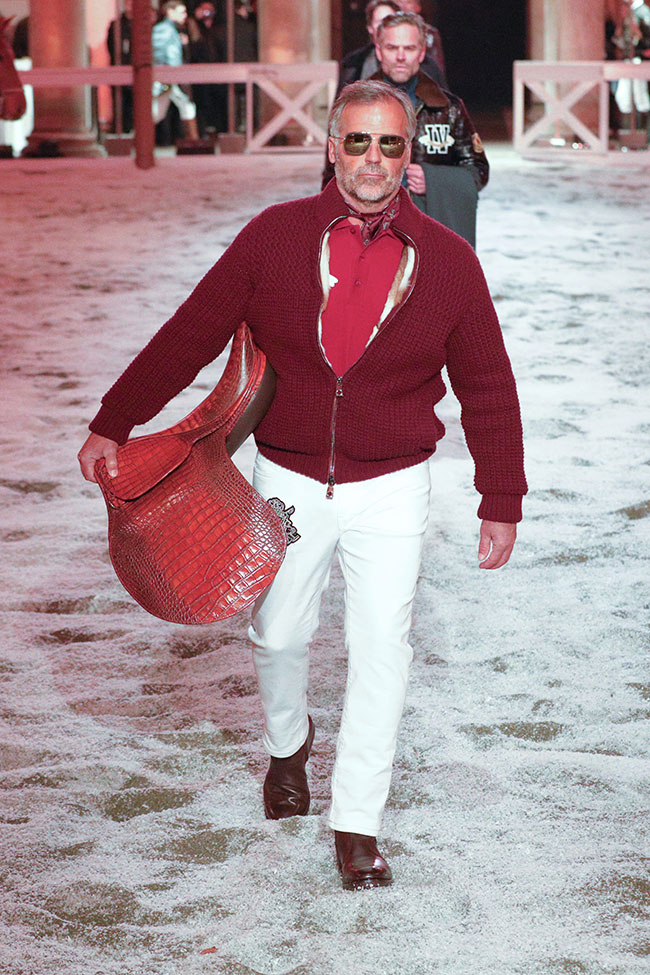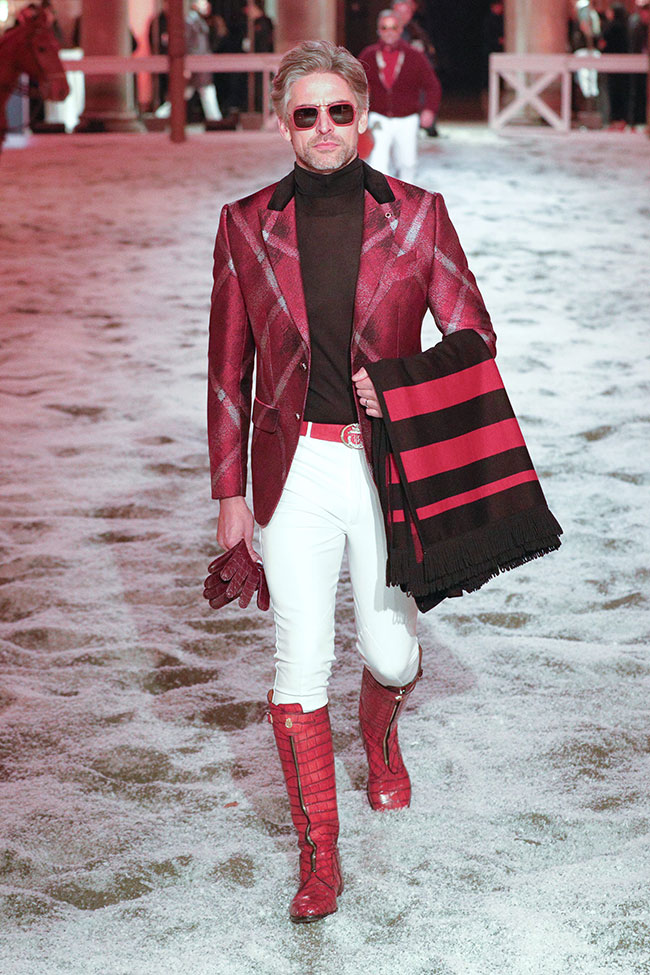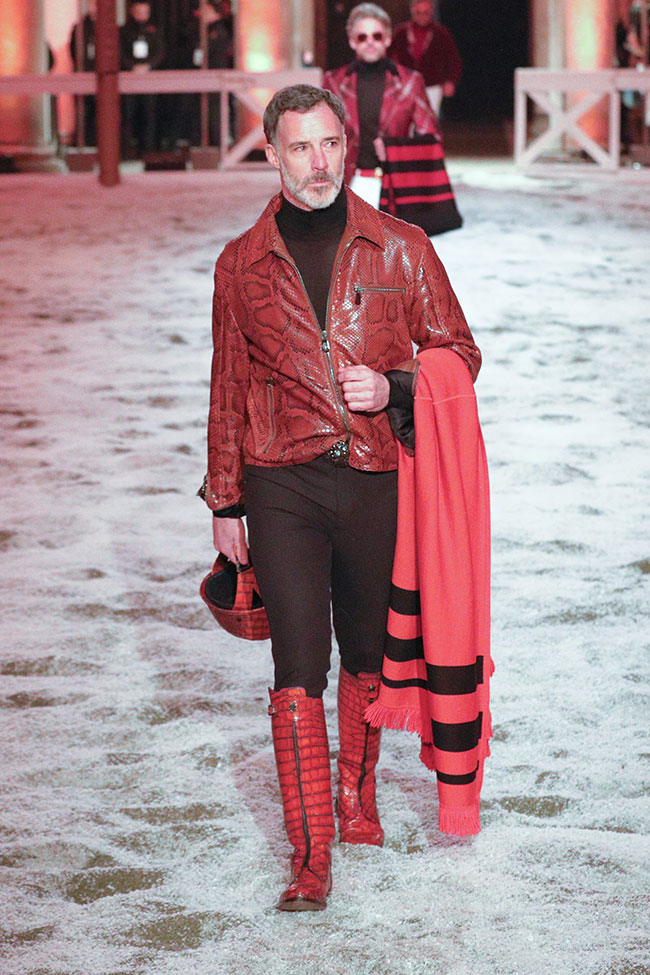 These are classic dress codes reimagined for a modernday dandy. Like the grand surroundings of The Grill, the Billionaire wardrobe delivers tradition perfected for today.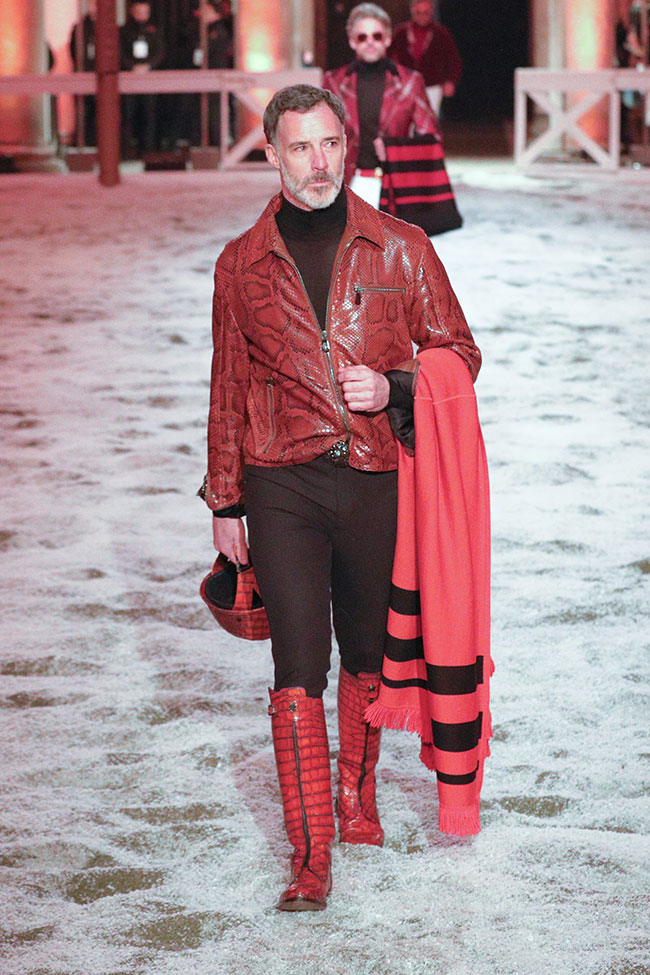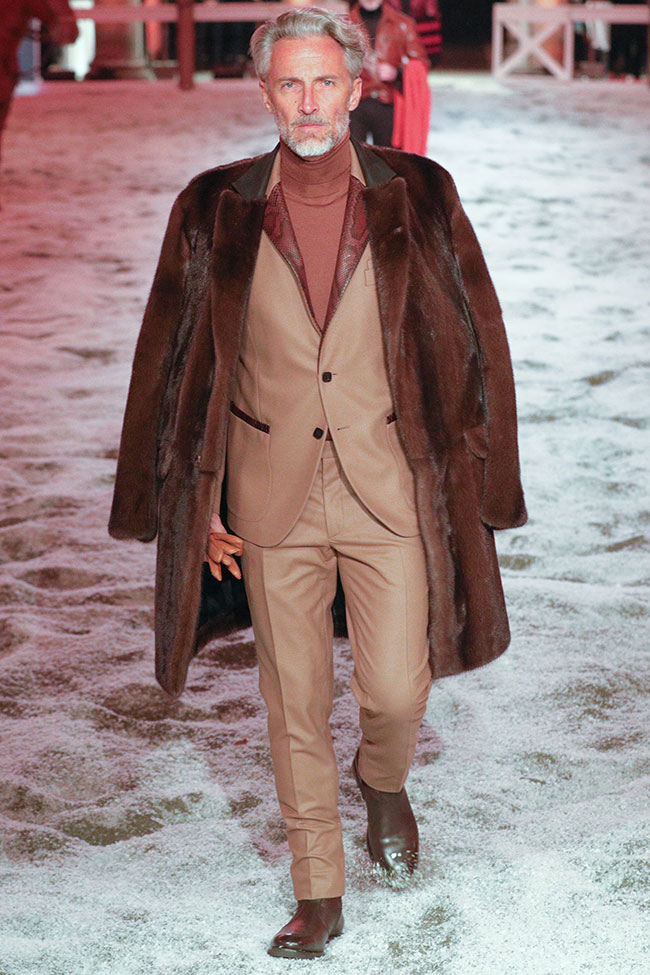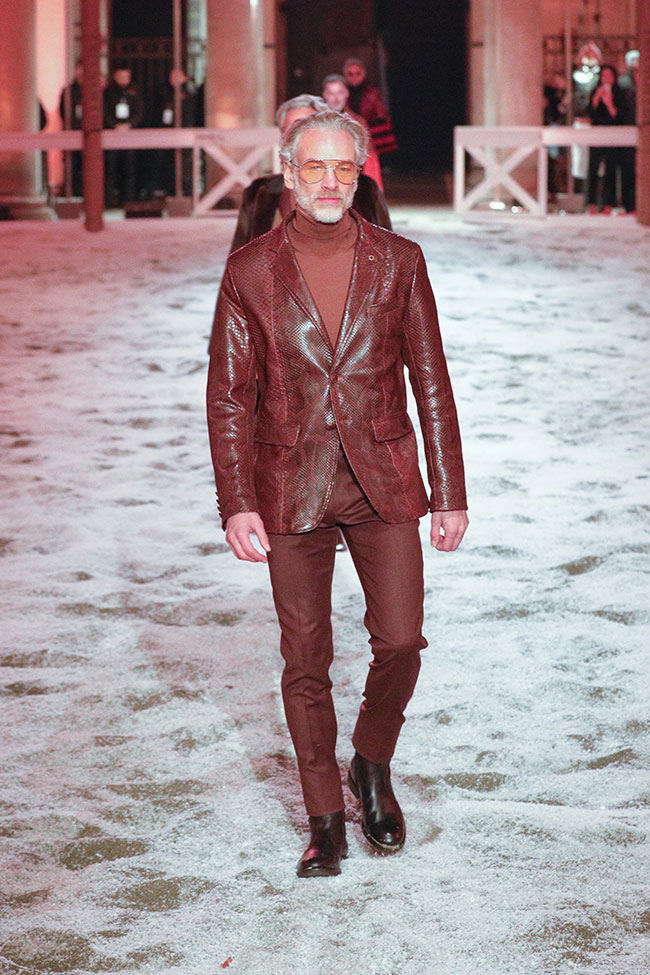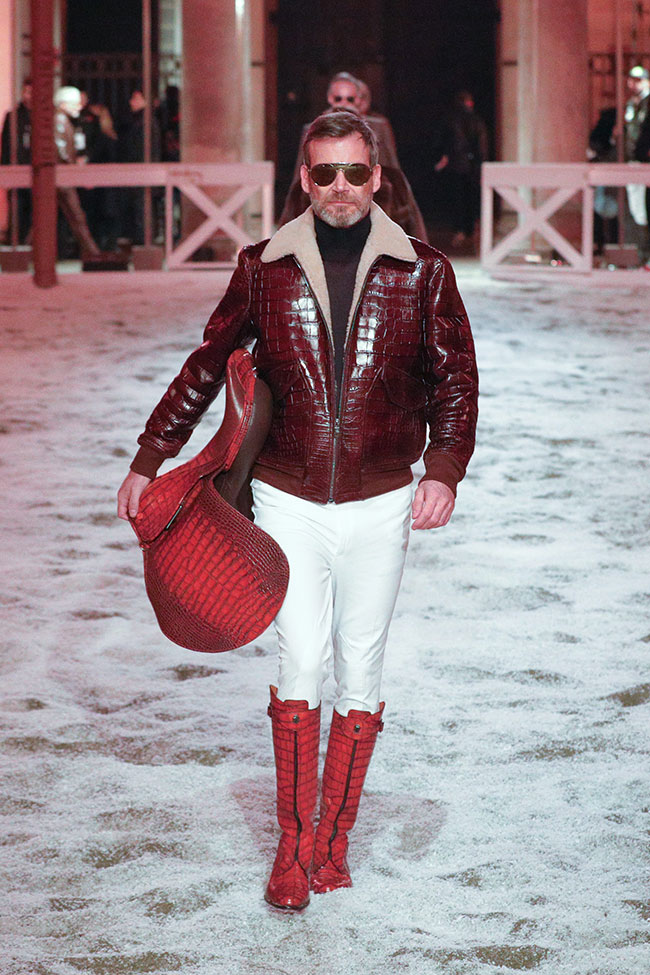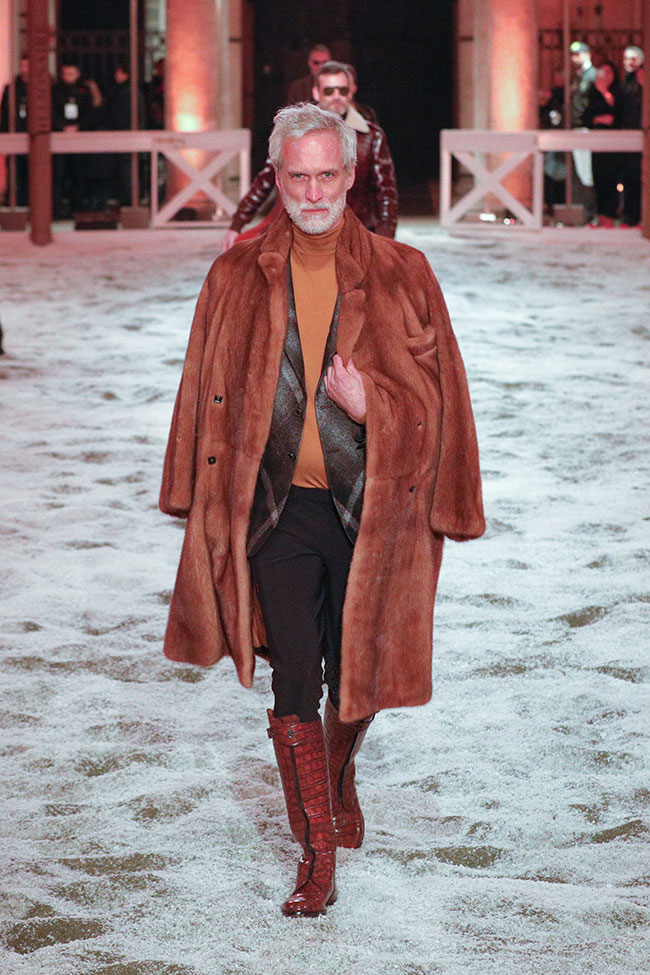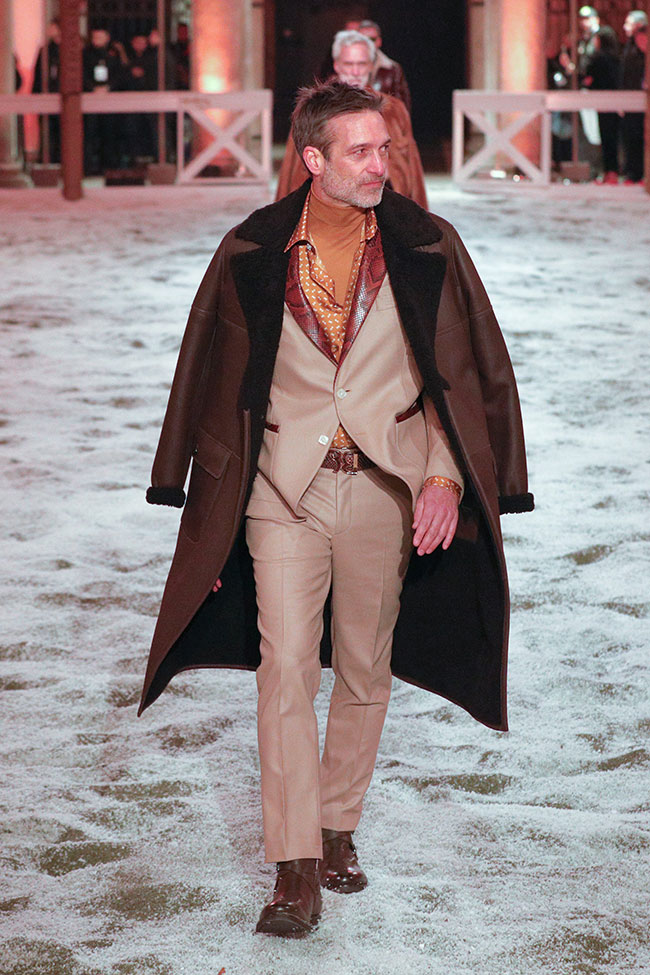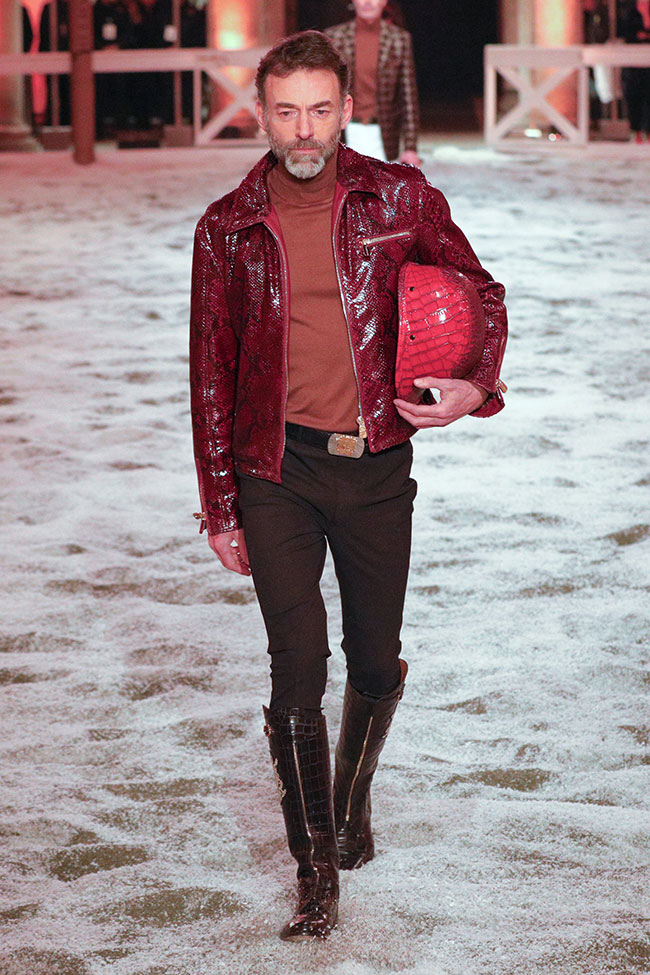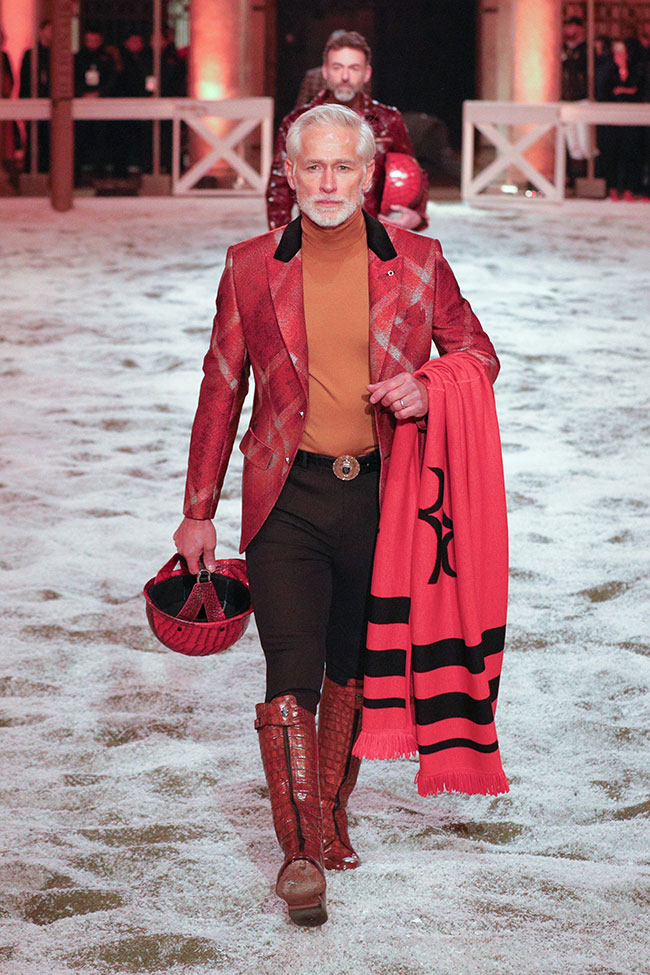 www.billionairecouture.com


Hits: 7309 | Leave a comment