Berluti Fall/Winter 2019-2020 collection
The Fall/Winter 2019 collection serves as a meta take on Berluti itself: patina, the signature colouration of the maison's classic leather shoes is illuminated in new light. Captivated by the old marble tables at which craftsmen hand-dye the patina of shoes in Berluti's manifattura in Ferrara, Kris Van Assche paints his collection in the multi-hued stains of their surfaces. A wealth of reds, yellows, blues and greens saturates garments in rich colour, no two the same. The dye-splattered marble is further interpreted in print on silk shirts and nylon bags structured in exotic leather.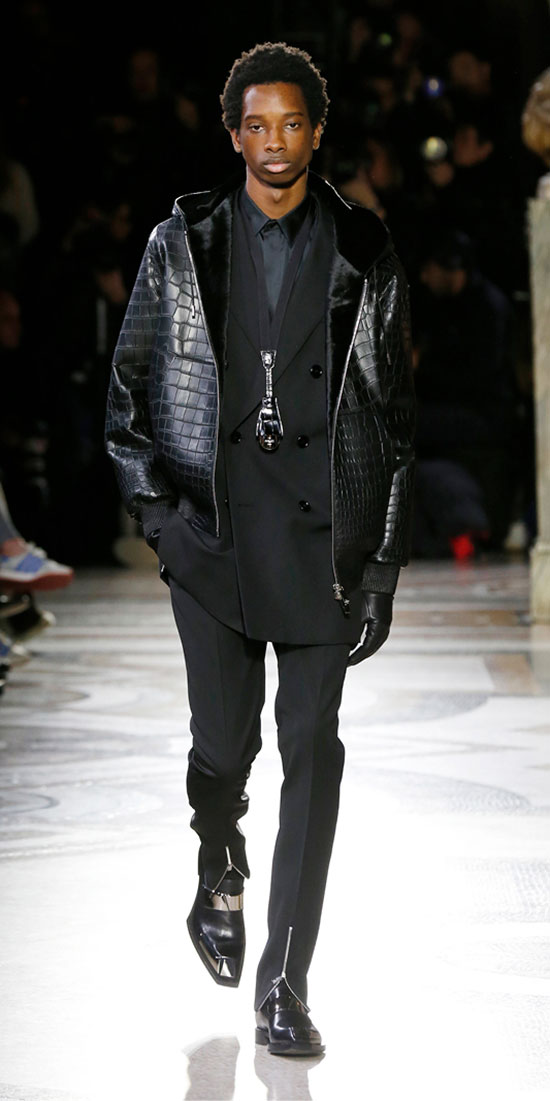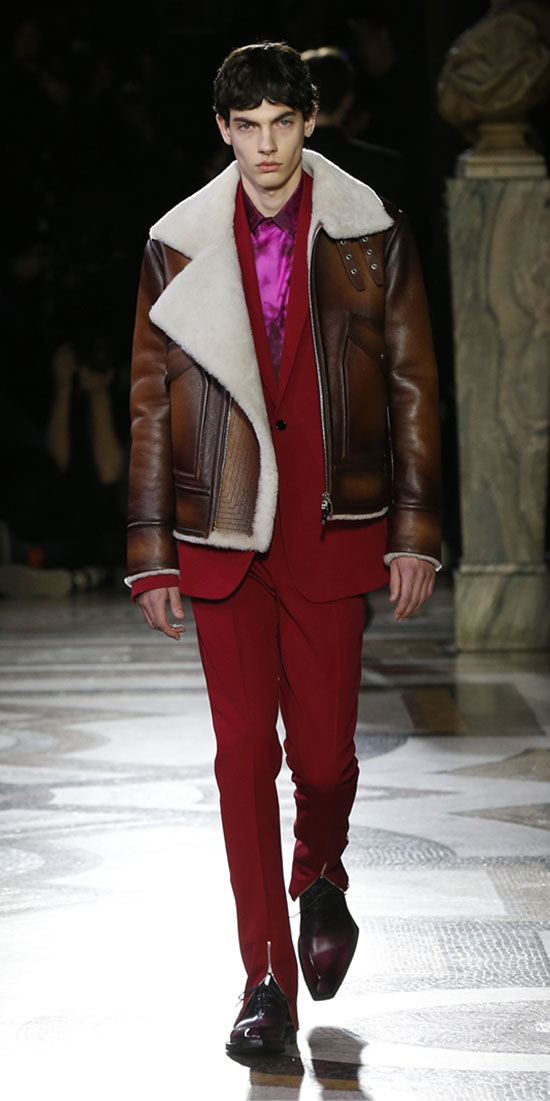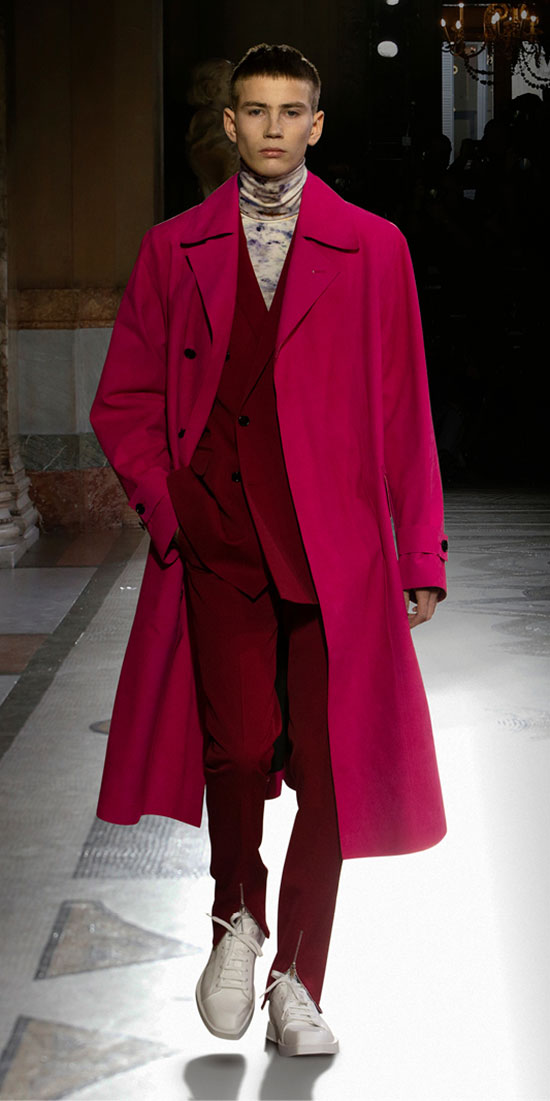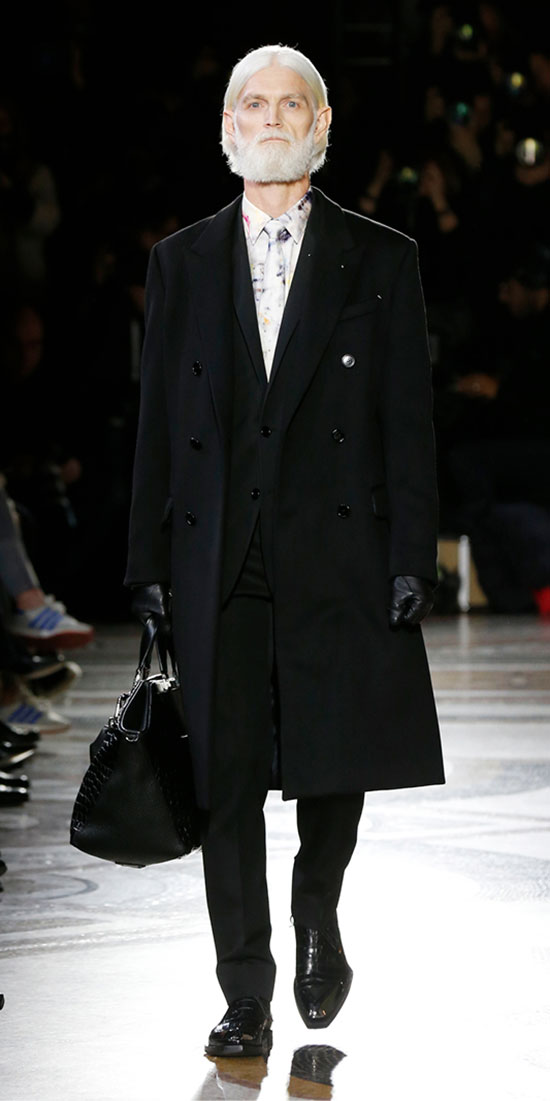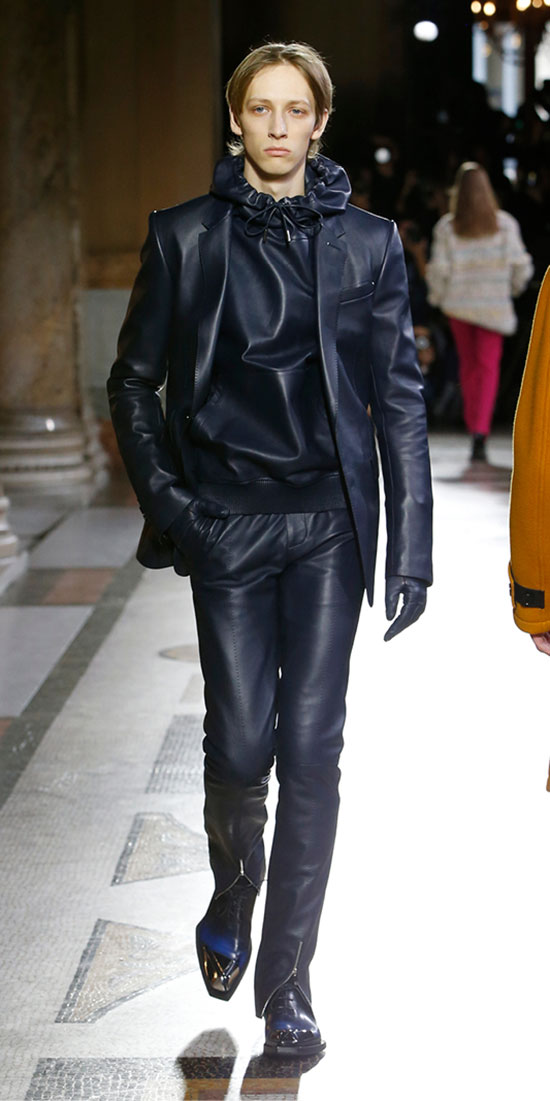 Interpreted in tailoring, the impression of patina is evoked in calfskin and jacquard suiting, expanding the artisanal core of Berluti into a broader identity. The silhouette is defined, the shoulder stated but never too controlled. It paves the way for an exuberant approach to dress where formal tailoring feature side-by-side with trousers native to motocross. The idea of recalling one material through another further materialises in a purple leather coat stained in the image of patina, a grey shearling coat reminiscent of astrakhan, or a sweater knitted from a thousand metres of multi-coloured leather strings, which reads like yarn.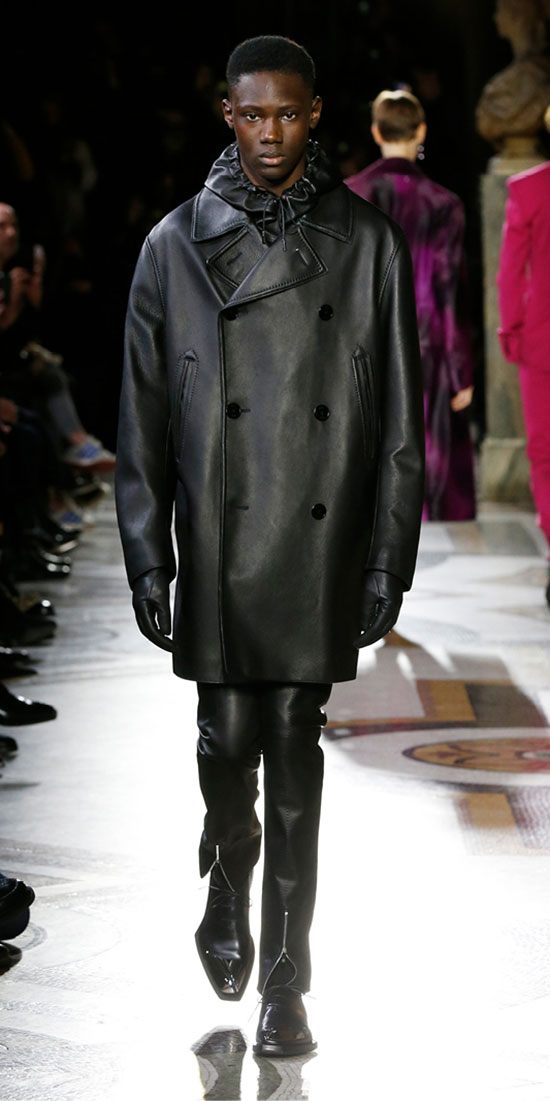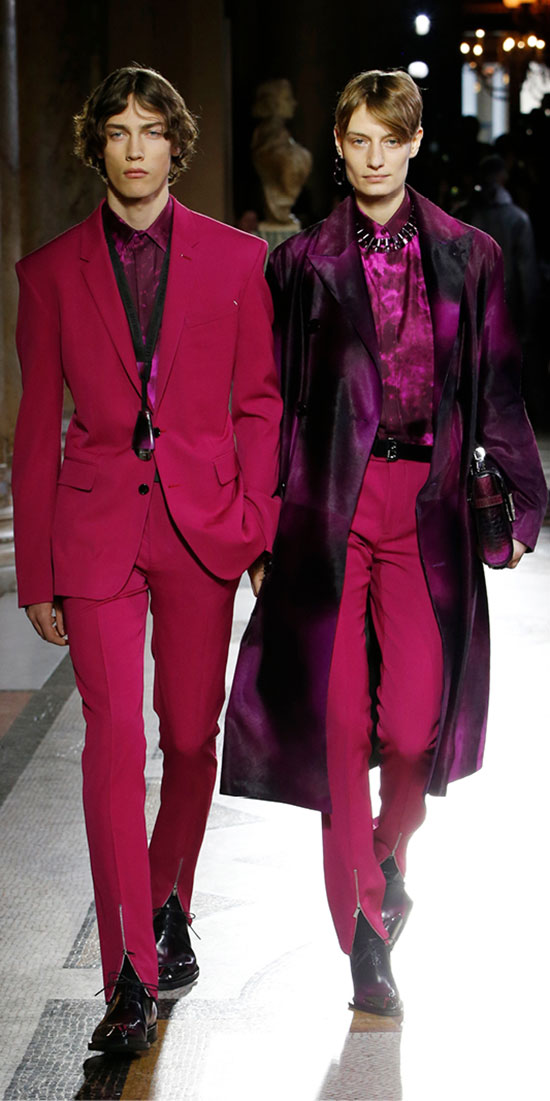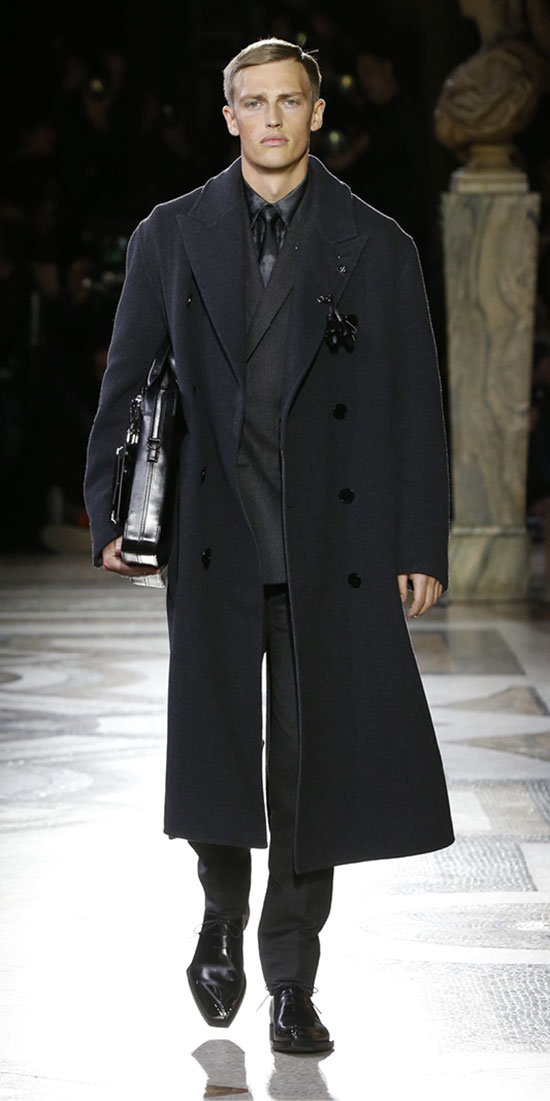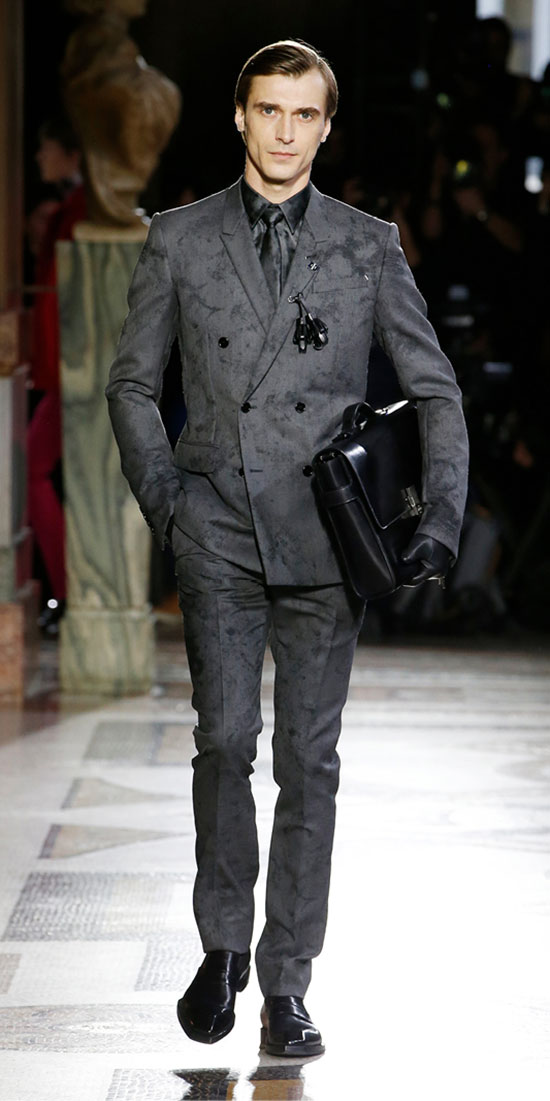 A precise and methodical designer, Van Assche confidently stepped outside his comfort zone. He demonstrated a sure hand with tonal silhouettes, pairing a fire-engine red suit with a powdery fuchsia pink veal leather coat, and a glossy oxblood kangaroo fur coat with a chocolate leather hoodie and pants.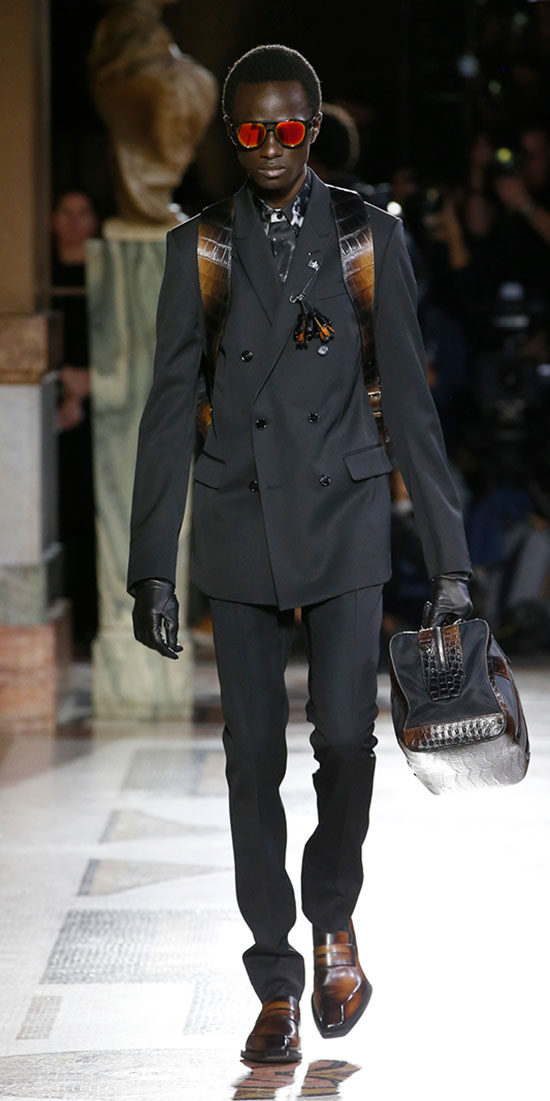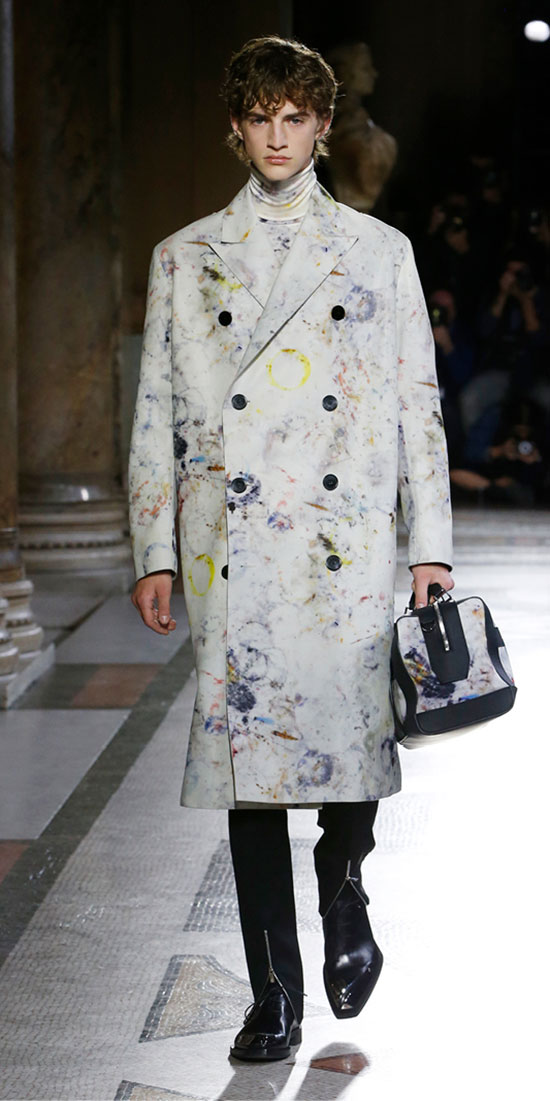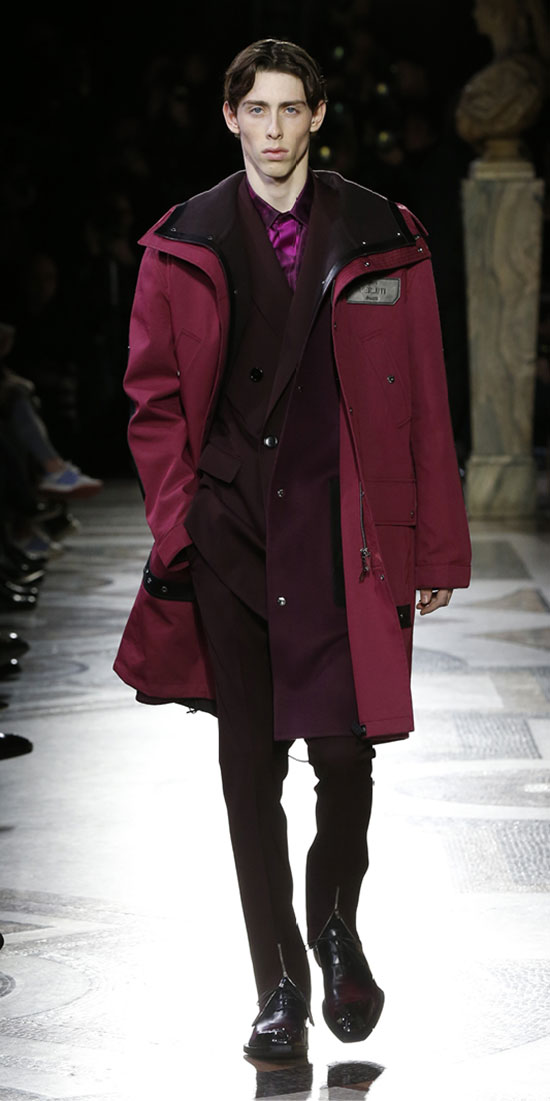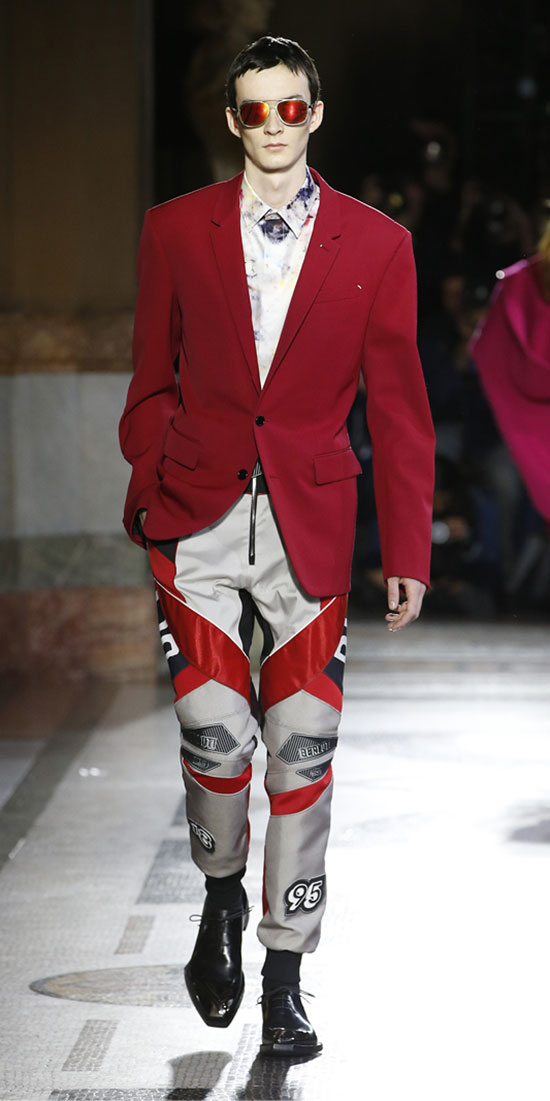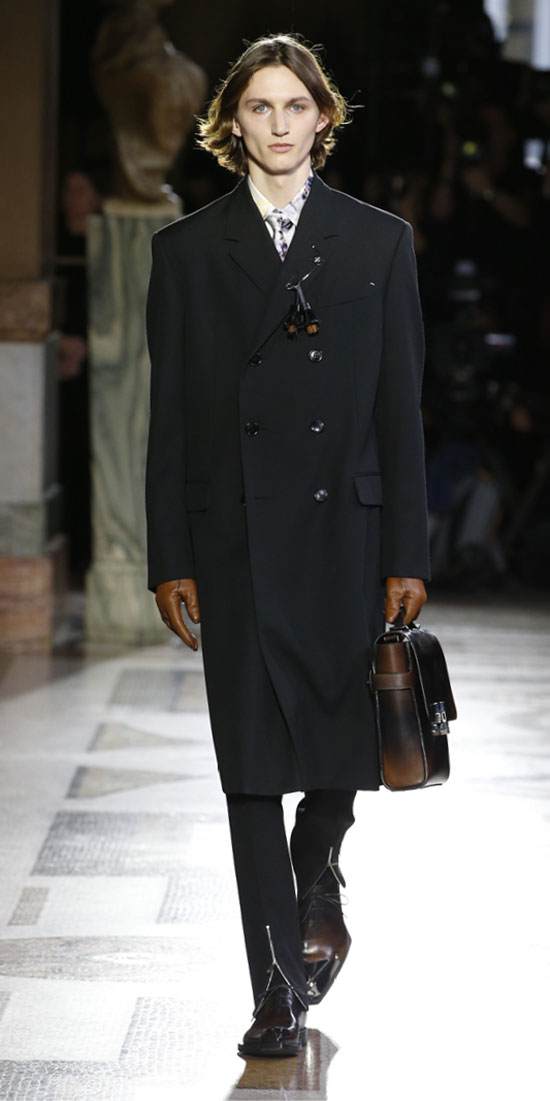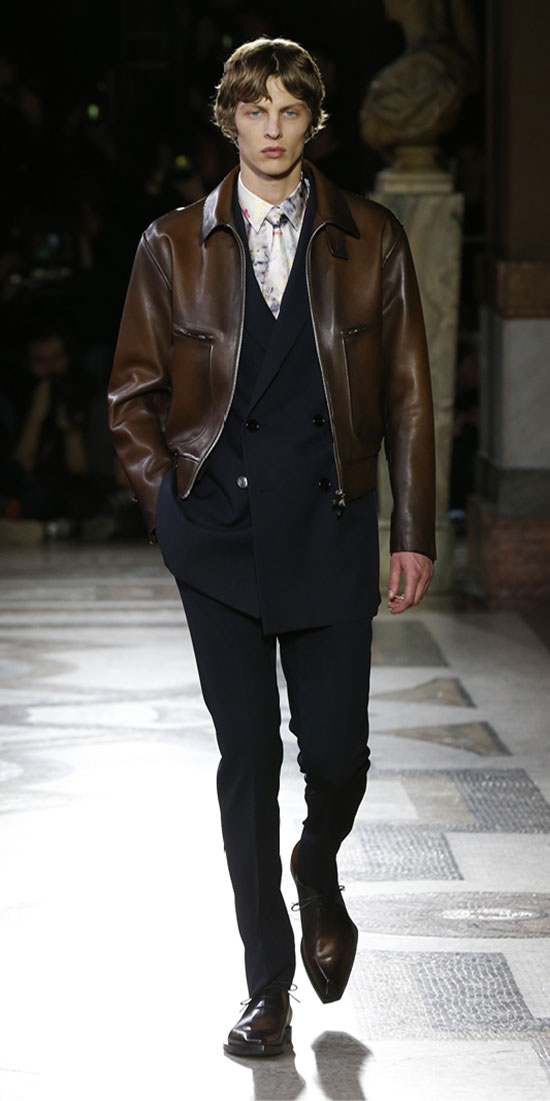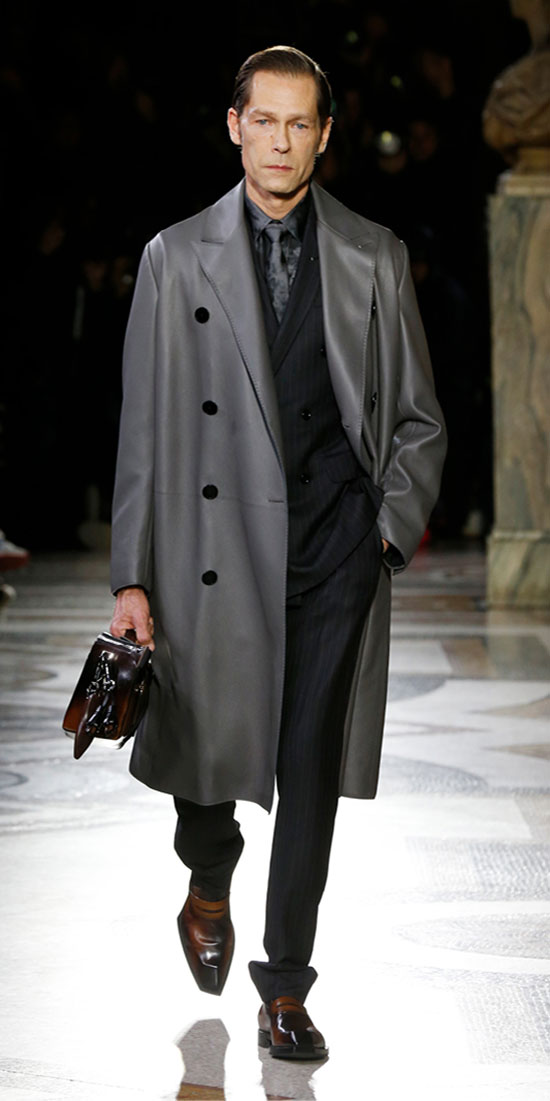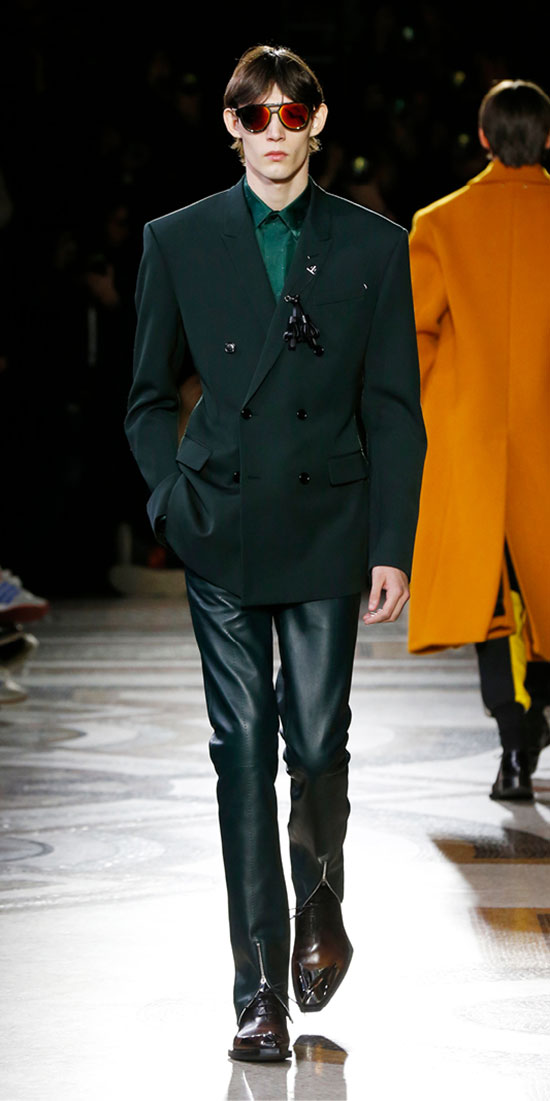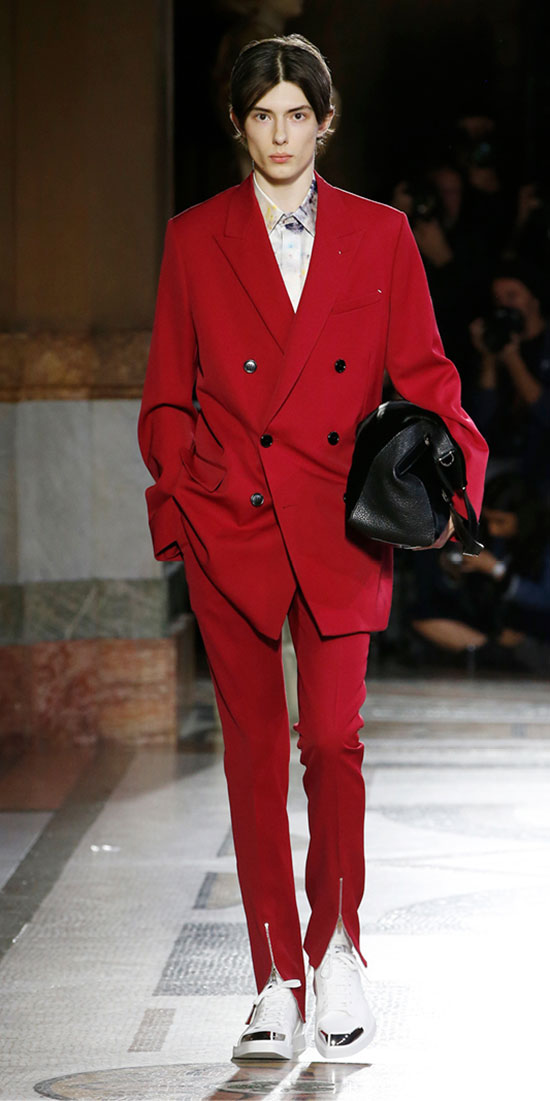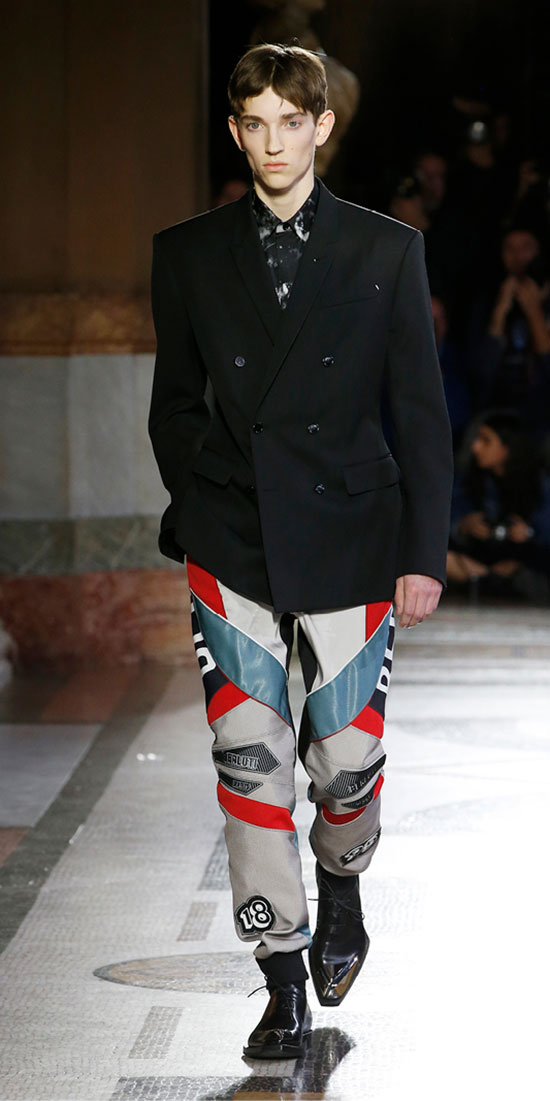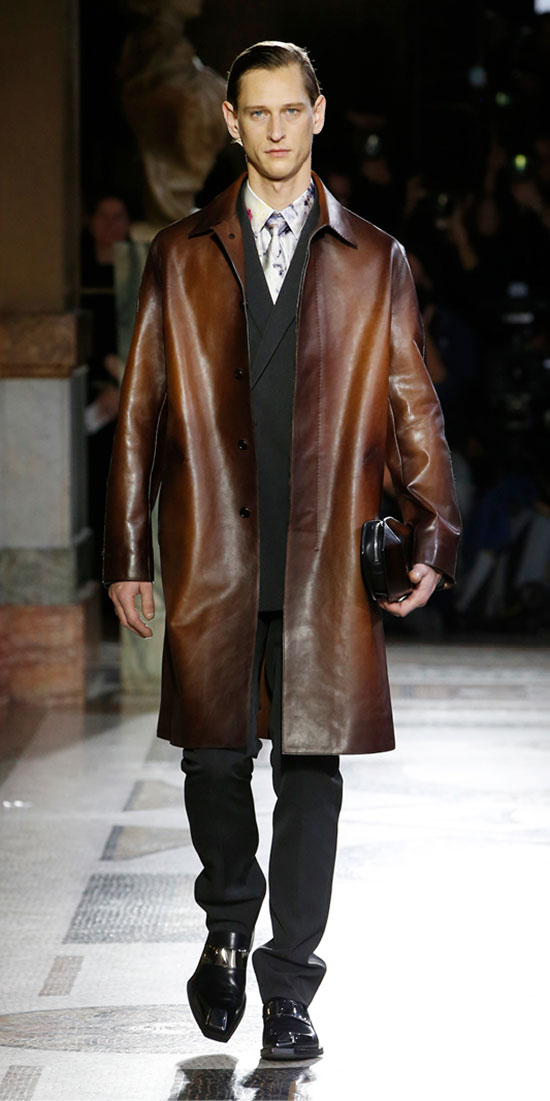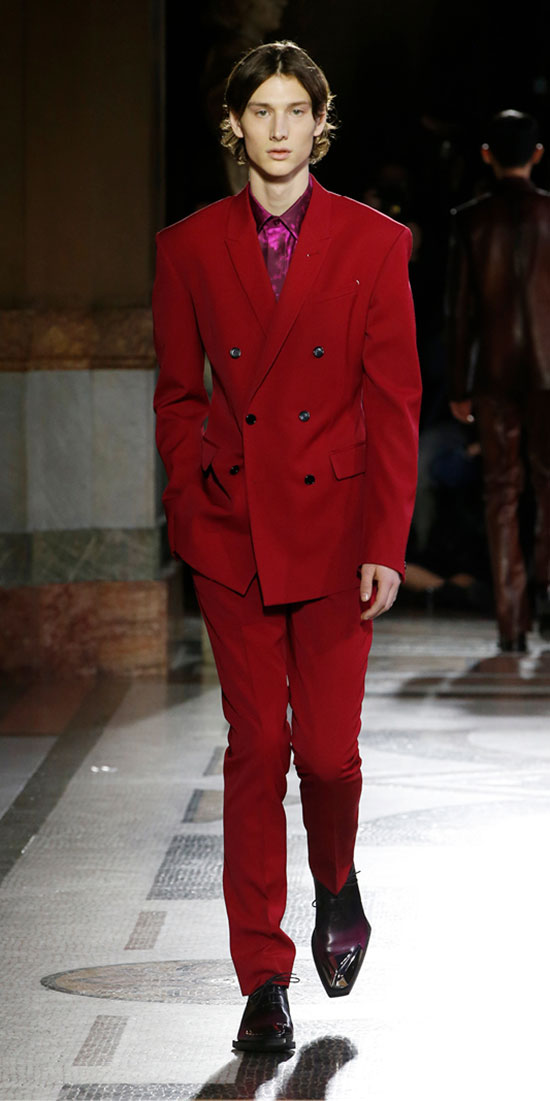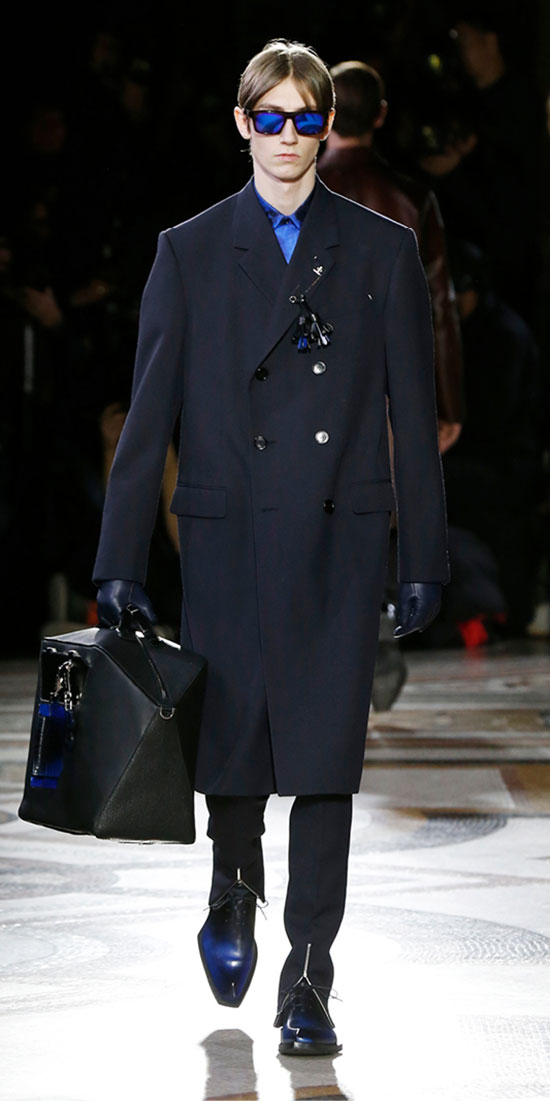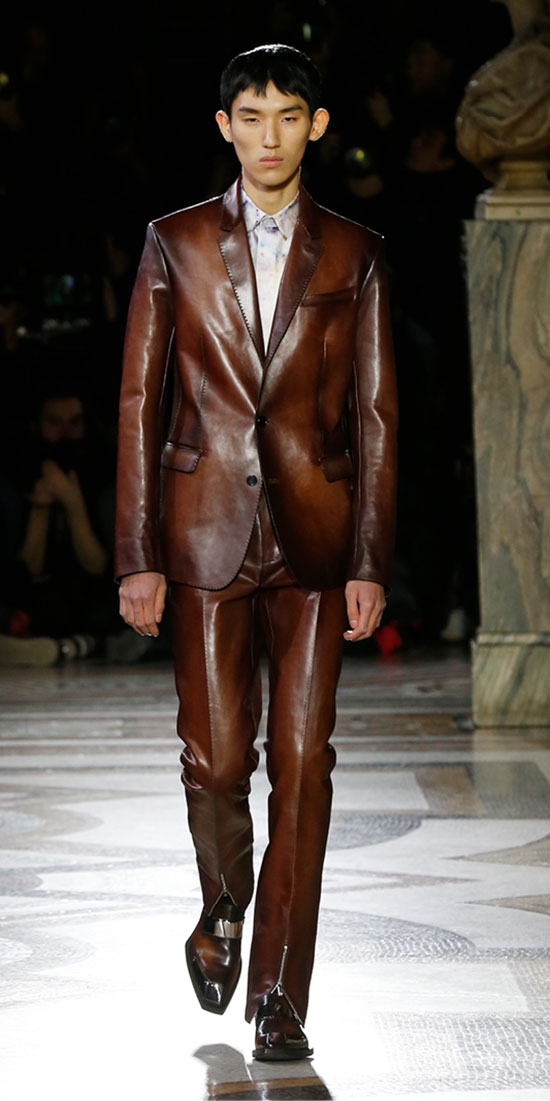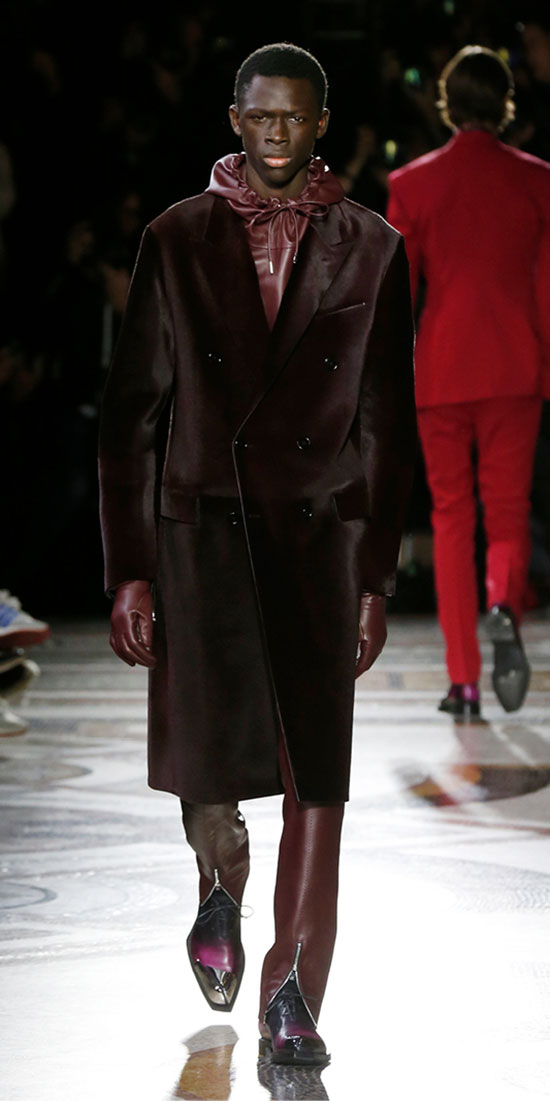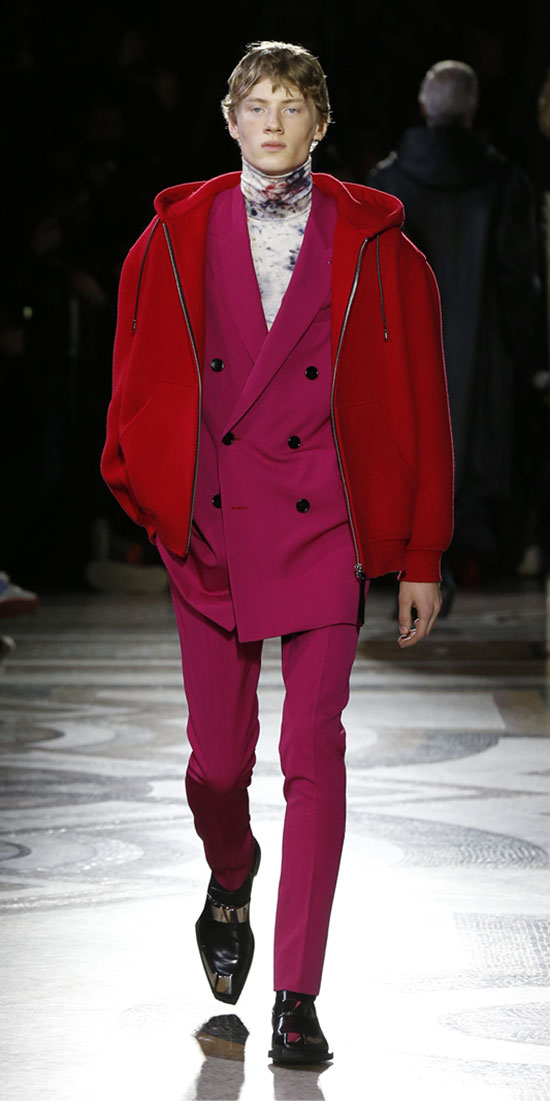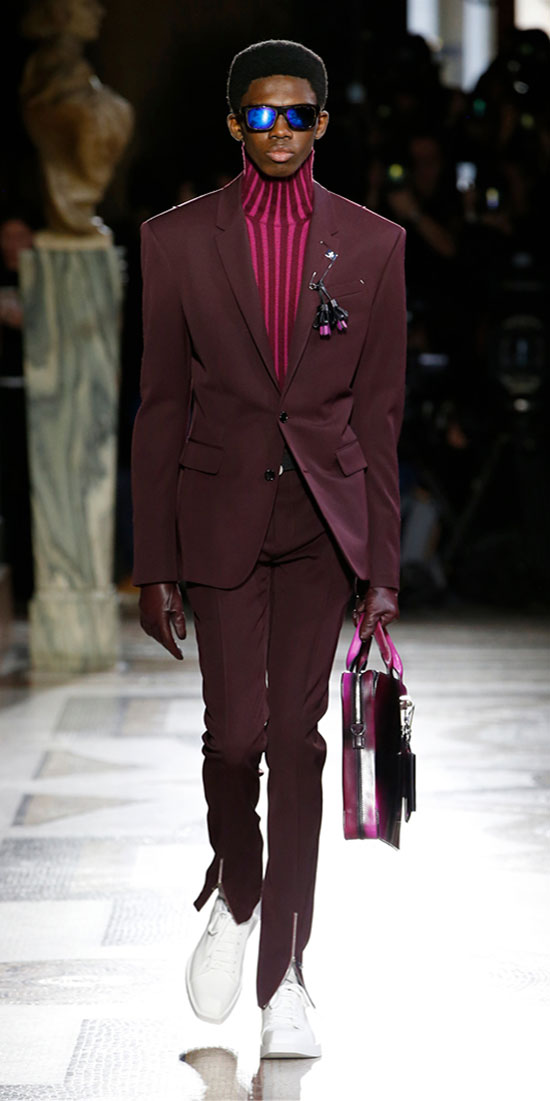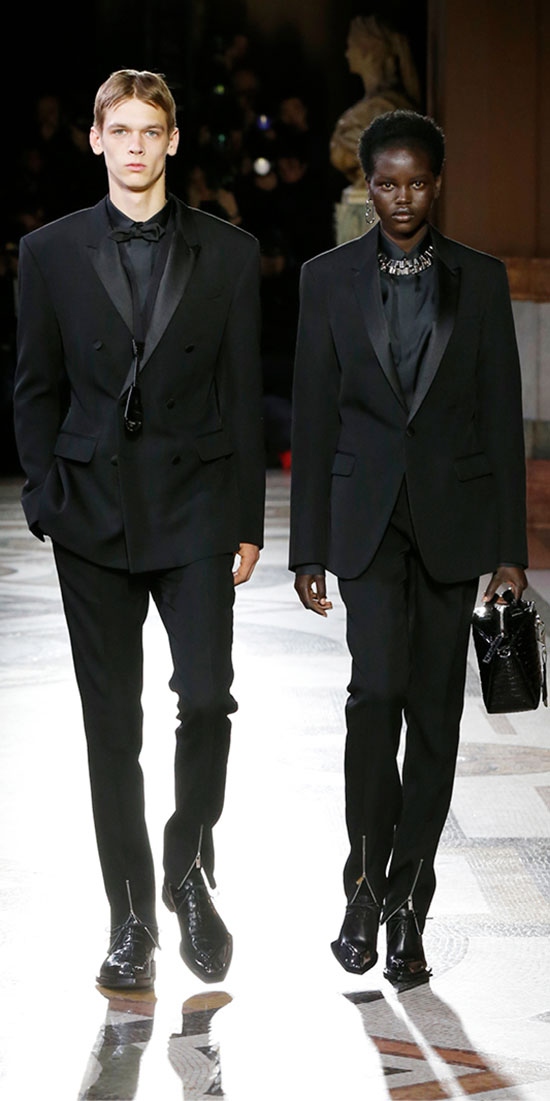 Hits: 7718 | Leave a comment