Pitti Immagine Uomo 96 - Final figures
Pitti Uomo is confirmed as a global crossroads for trends, new ideas and the launches of innovative men's fashion and lifestyle projects 30,000 visitors in total and over 18,500 buyers from 100 foreign countries for an edition dominated by tremendous energy and optimism in a difficult year for international trade. Good performances and growth for some important markets like France, Turkey, Hong Kong, Belgium and Russia; a slight drop in numbers for China, Germany, Spain, Japan and in Italian buyers.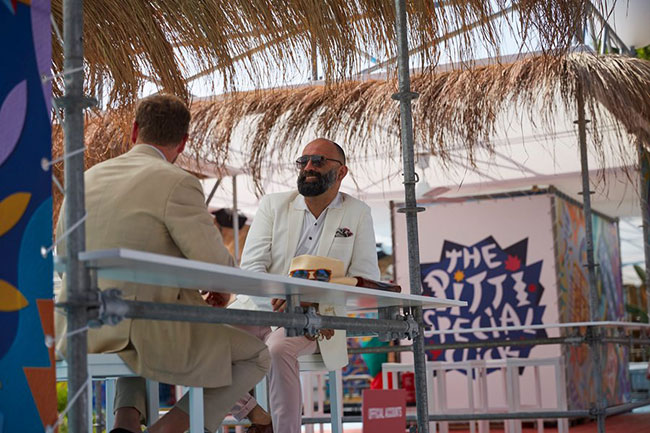 "We registered a huge effervescence in the Fortezza da Basso and around the city" says Raffaello Napoleone, CEO of Pitti Immagine, "which was the first clear sign of the spirit of an entire industry that feels represented at Pitti Uomo and believes in the future, moving in harmony with all the big changes in communication, consumption and distribution, investing in research, materials and new technologies".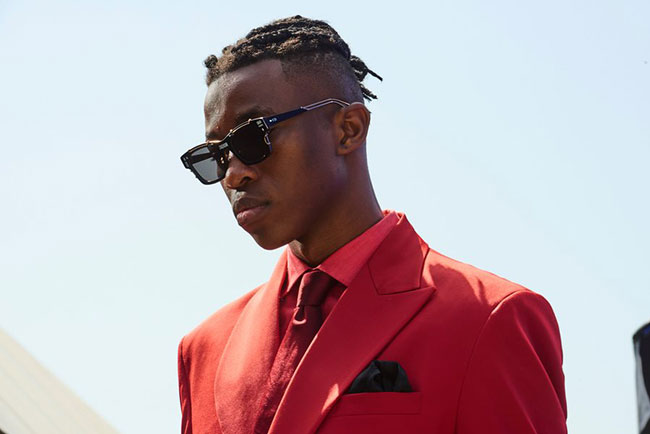 "Pitti Uomo is confirmed as a global crossroads for trends and the new ideas brought along by the many families of men's fashion" adds Agostino Poletto, General Manager of Pitti Immagine, "a place which provides impetus for the exhibitors' sales campaigns, as well as an opportunity for promoting or launching a new project, motivating commercial networks, optimally presenting the characteristics and principles of a collection, getting to know potential associates for new markets, observing competitors and drawing inspiration from the special events … that were extraordinary at this edition and featured an even richer calendar than usual".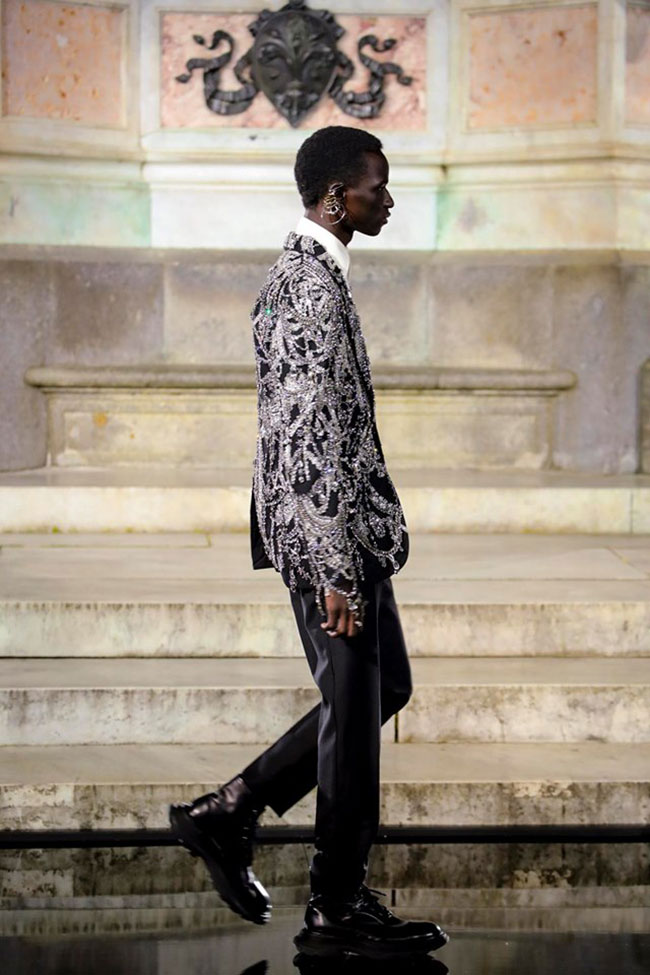 "In all, a big approachable opus in which each company found compelling grounds for participation and buyers had the chance to discover new brands, young designers and original projects realized with a curatorial approach such as, for example, the Make, I Go Out sections or the Guest Nation dedicated to China".
"If we look at things from a height, this is a difficult year" continues Napoleone, "everyone knows it: the main indicators of the trend of international trade point to a slowdown nearly everywhere, a phenomenon that inevitably occurs whenever the global economy suddenly hits the brakes, starting with key countries like China and Germany. All of this reverberates in differing ways and extents on the individual sectors and markets, but it is certain that fashion consumption in Europe lacks dynamism so strong incentives are required to rouse buyers and consumers".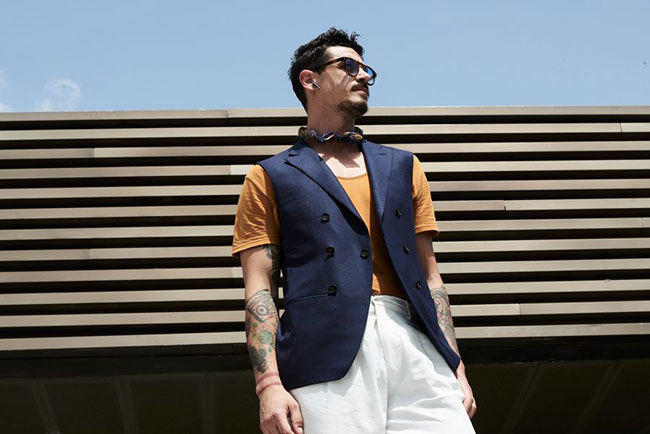 "As far as Pitti Uomo is concerned, in the past few weeks, we had already predicted that there could be a slight downturn in the positive trend of attendance registered in recent seasons. But, thanks to our steady position of leadership, we held up very well: some important markets grew, like France, Turkey, Hong Kong, Belgium and Russia; whereas others lost a few percentage points, like Germany, Spain, Japan and United States – and naturally (I am sorry to say) Italy. However it is also true that distribution is undergoing enormous changes before our eyes: today a buyer for a large online platform pulls as much weight as tens of specialist boutiques a few years ago. Therefore we remain optimistic and are putting measures in place with a sense of realism".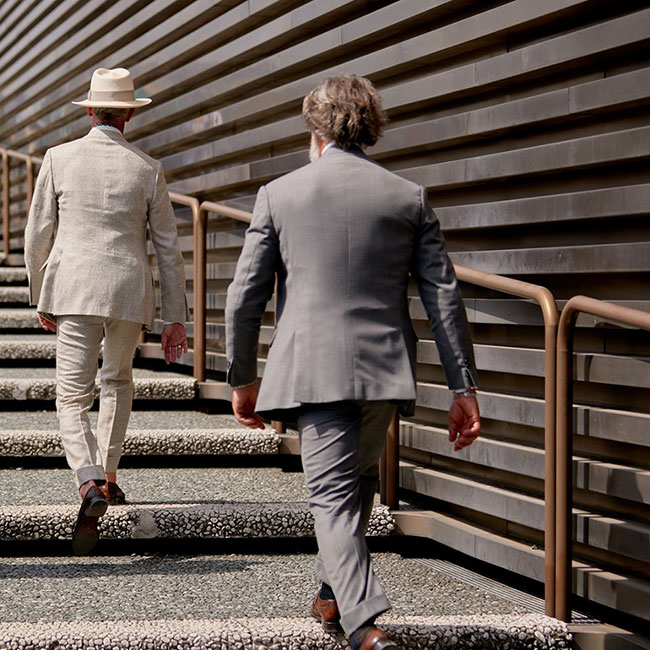 The final attendance at Pitti Uomo 96 (Florence, 11-14 June 2019) exceeded 18,500 buyers, around 8,200 of which were from almost 100 different countries. In total this edition welcomed over 30,000 visitors.
Germany once again led the ranking of the top 20 foreign markets (814 buyers at this edition), followed by Japan (684), United Kingdom (503), Spain (499), Netherlands (458), France (403), Turkey (336), China (310), United States (264), Switzerland (255), Belgium (254), South Korea (197), Russia (187), Austria (142), Greece (137), Portugal (126), Hong Kong (122), Sweden (106), Poland (104) and Denmark (94).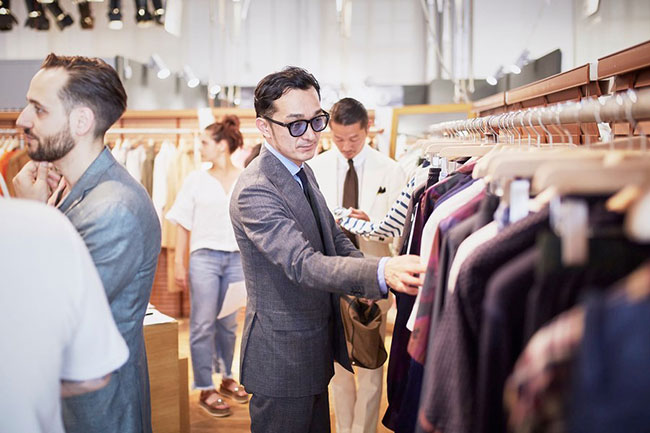 There were also excellent results on the media and social network front: over 2,000 journalists, fashion editors and influencers from all over the world were accredited at the fair; there were around 13,250 posts and 3.8 million social media interactions for a Media Impact Value TM (MIV) of over 12.5 million Euros (from 08/06/19 to 14/06/19 - source Launchmetrics).

The virtual version of Pitti Uomo 96 is already online on the e-PITTI.com platform which began the release of this edition's stands and leading collections during the actual fair.


Hits: 4860 | Leave a comment