Celebrities' style: Richard Madden
Richard Madden was born on 18th of June 1986. He is a Scottish actor and producer. Born and raised near Glasgow, in Renfrewshire, he made his screen debut as a child actor and stage debut whilst a student at the Royal Scottish Academy of Music and Drama. In 2007, he toured with Shakespeare's Globe company as Romeo in Romeo and Juliet, a role he would reprise in the West End in 2016.
The actor has a lot of photo shoots in his career, for GQ, Mr.Porter and so on. The photos are full of masculinity and charms. Dressed in formal suits or in polo short, Madden is stylish.
You can see some of Richard Madden's best looks:

Richard Madden dressed in dark blue suit combined with light blue shirt and tie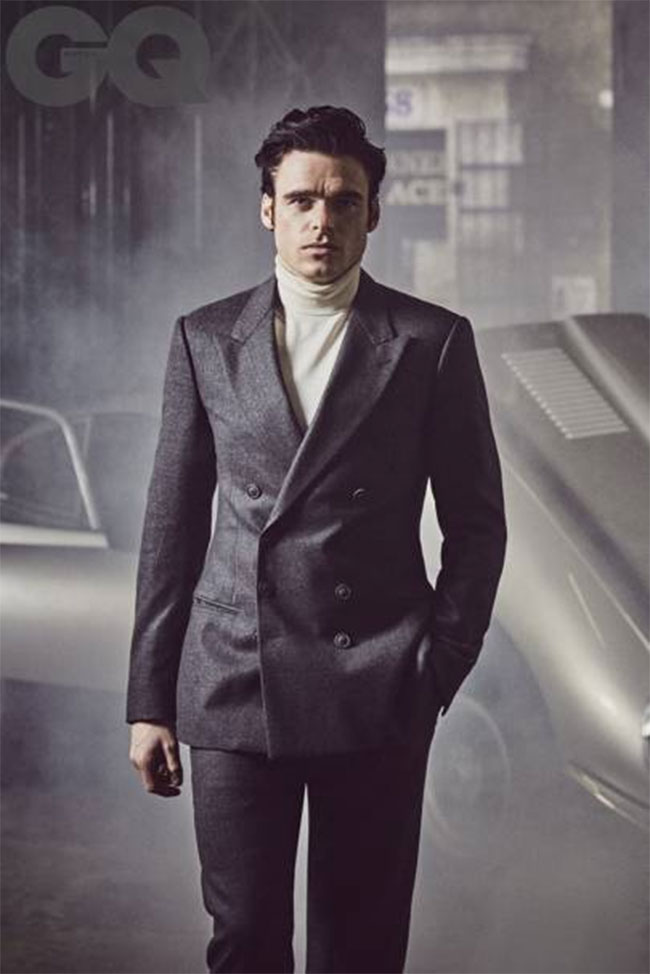 Richard Madden dressed in double breasted brown suit combined with polo shirt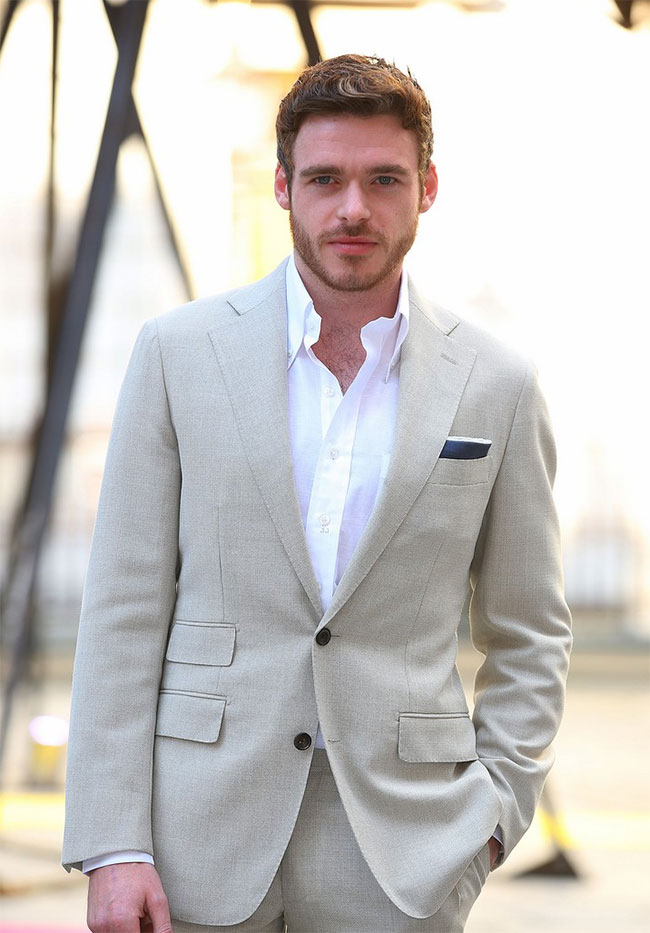 Richard Madden dressed in two buttoned beige suit combined with polo shirt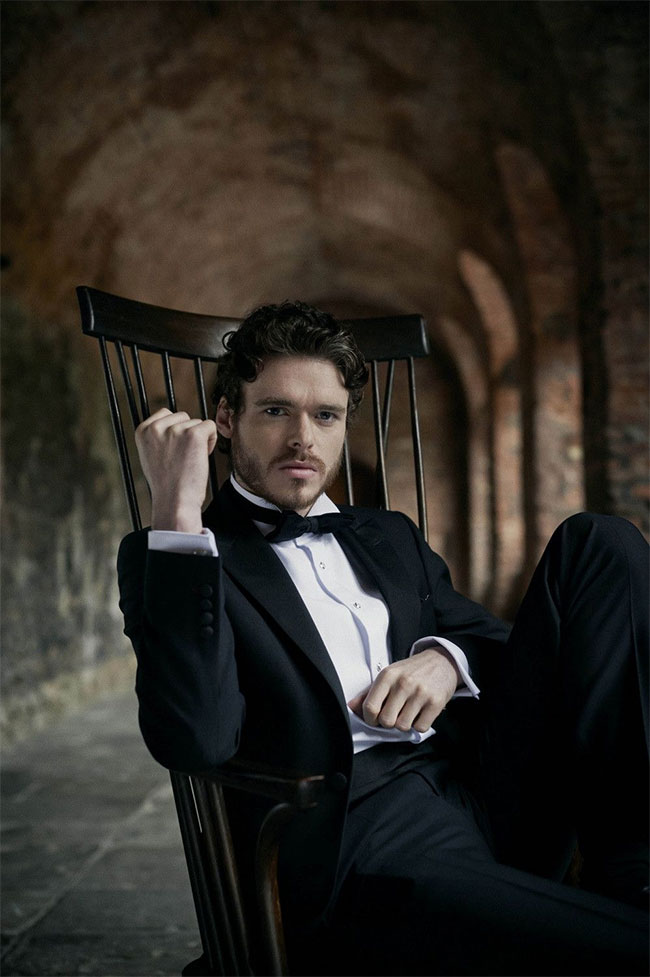 Richard Madden dressed in black suit combined with white shirt and a bowtie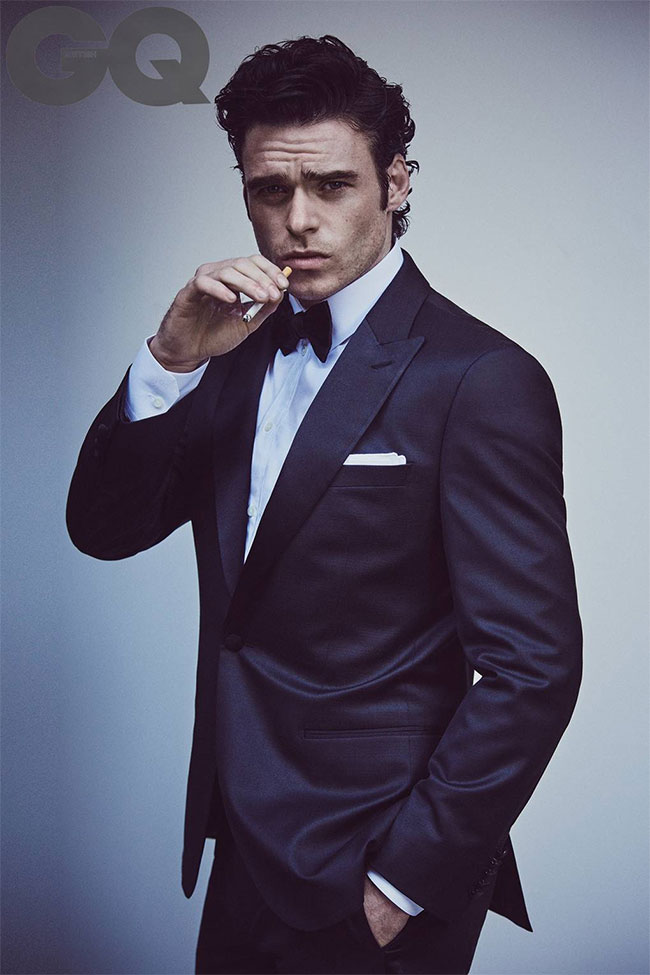 Richard Madden dressed in dark blue suit combined with white shirt and a bowtie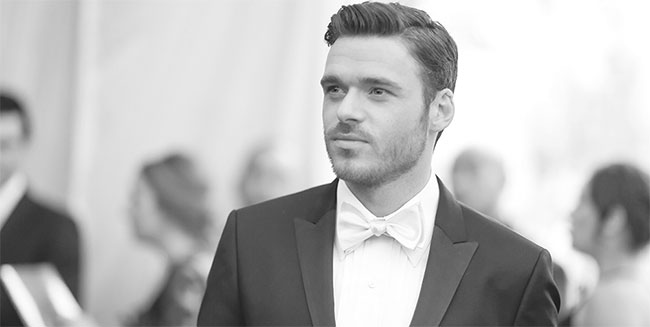 Richard Madden dressed in black suit combined with white shirt and white satin bowtie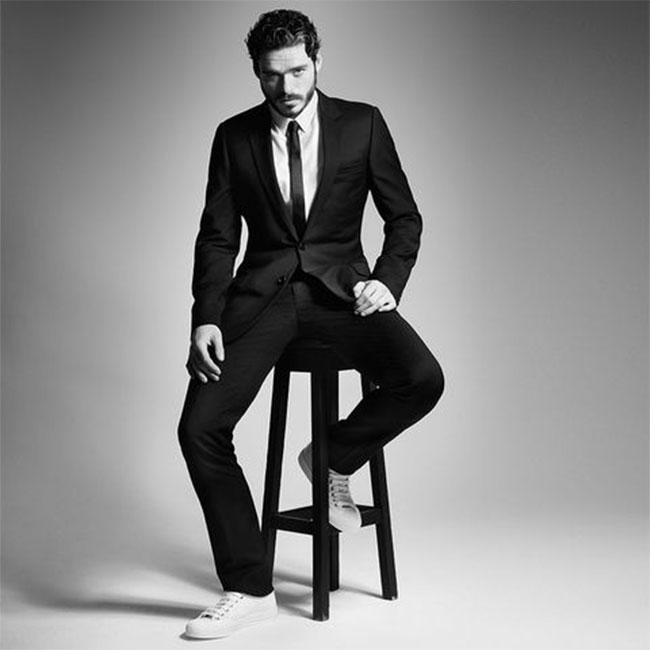 Richard Madden dressed in black two-buttoned suit combined with white shirt and tight tie and sneakers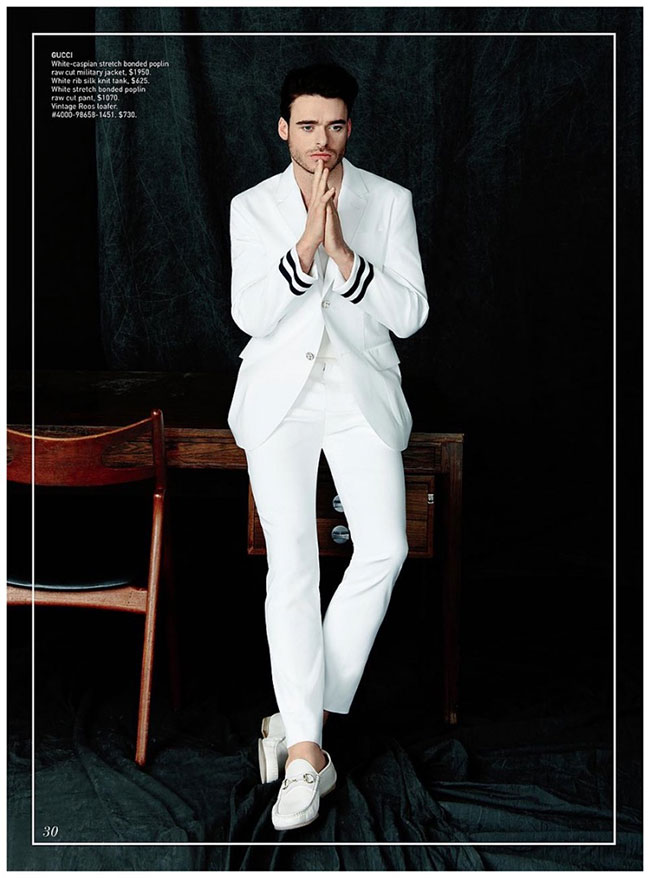 Richard Madden dressed in white suit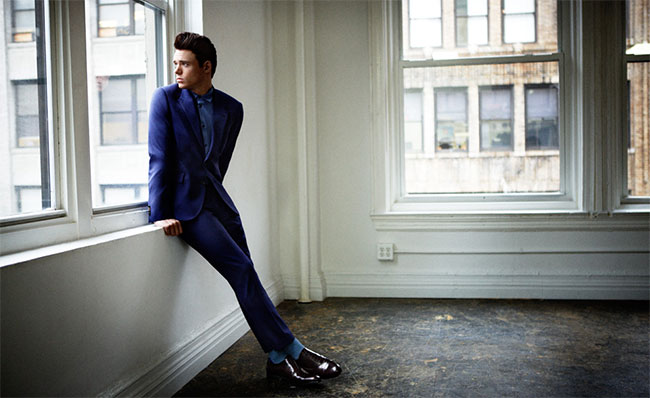 Richard Madden dressed in blue suit combined with blue shirt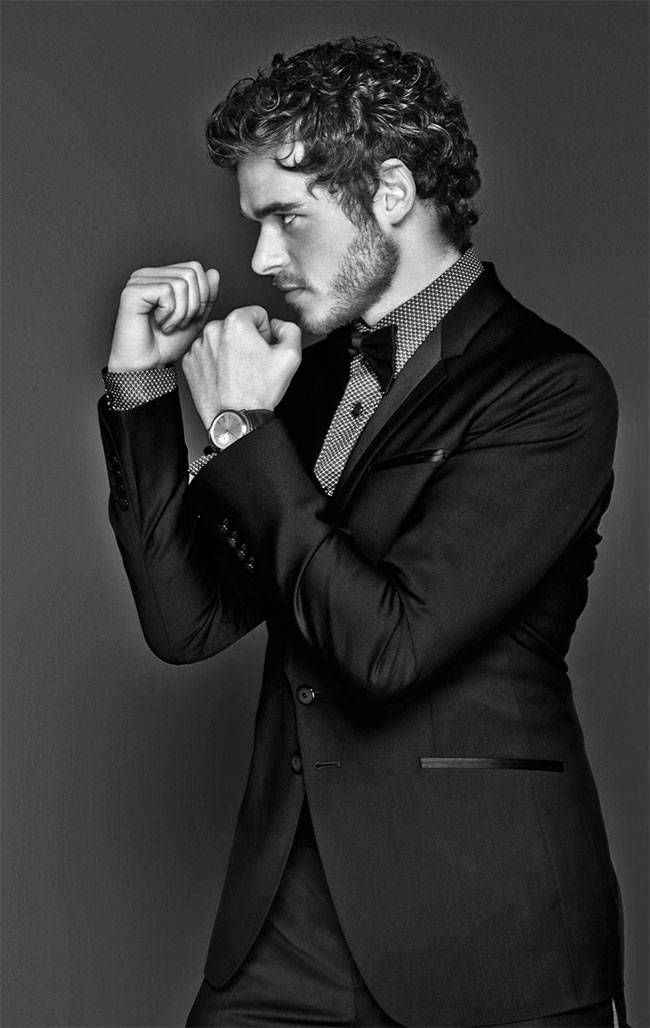 Richard Madden dressed in black suit combined with printed shirt and black bowtie

If you like the style of the actor, vote for
Richard Madden
in BGFN readers' voting for Most Stylish Men 2019


Hits: 7891 | Leave a comment