Celebrities' style: Christian Slater
Christian Michael Leonard Slater was born on 18th of August, 1969.He is an American actor, voice actor, and producer. He made his film debut with a leading role in The Legend of Billie Jean (1985) and gained wider recognition for his breakthrough role as Jason "J.D." Dean, a sociopathic high school student, in the satire Heathers (1988).
In the 1990s, Slater starred in a number of big budget films, including Robin Hood: Prince of Thieves (1991), Interview with the Vampire (1994), FernGully: The Last Rainforest (1992), Broken Arrow (1996), and Hard Rain (1998) as well as cult films like Pump Up the Volume (1990) and True Romance (1992). Since 2000, Slater has combined work in the film business with television. He currently has the title-role in the USA Network TV series Mr. Robot (2015–), for which he earned the Golden Globe Award for Best Supporting Actor – Series, Miniseries or Television Film in 2016, with additional nominations in 2017 and 2018.
For the editorial feature, 49-year-old Christian poses in a number of high end outfits, wearing everything from a Louis Vuitton red satin embroidered shirt to a Ralph Lauren bomber jacket.
For the Esquire photo shoot the actor also wears pieces from Ermenegildo Zegna Couture, Dior Homme and Hermes.
Mr Slater is one of those celebrities that break the rule of the black suit. Most of his appearances are eye-catching, his suits' choices are just colourful and stylish.
You can see some of Christian Slater's best looks: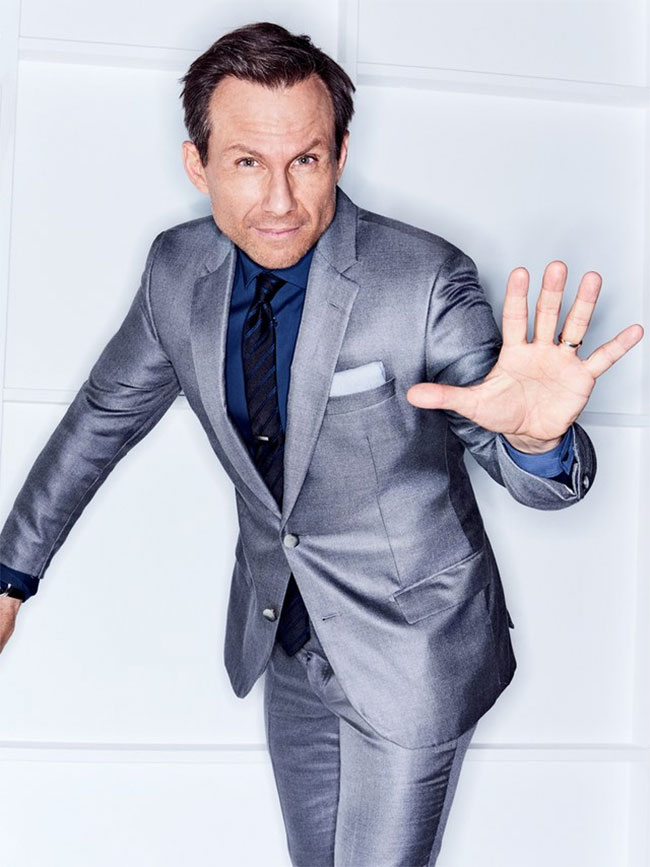 Christian Slater dressed in metallic grey suit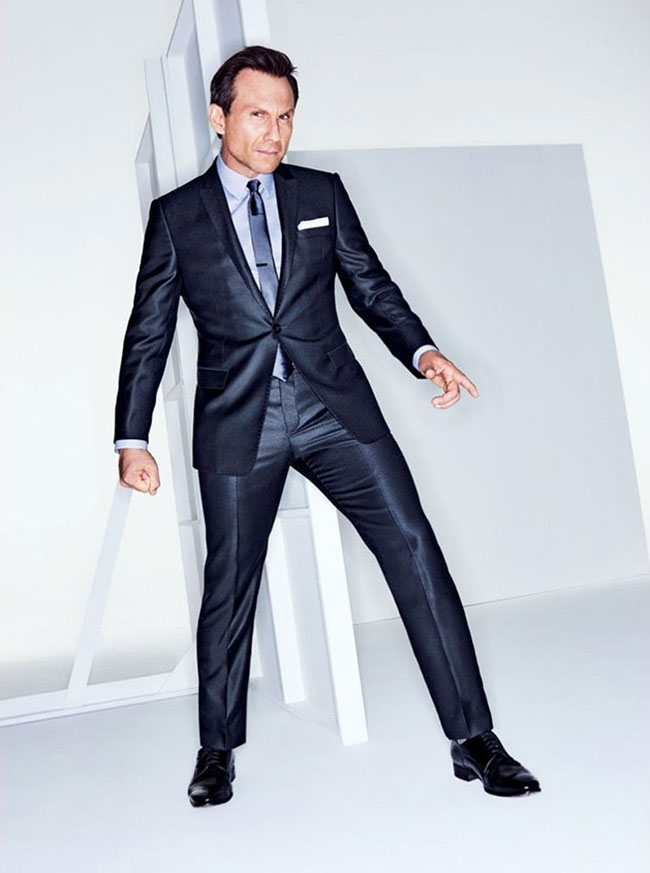 Christian Slater dressed in metallic dark suit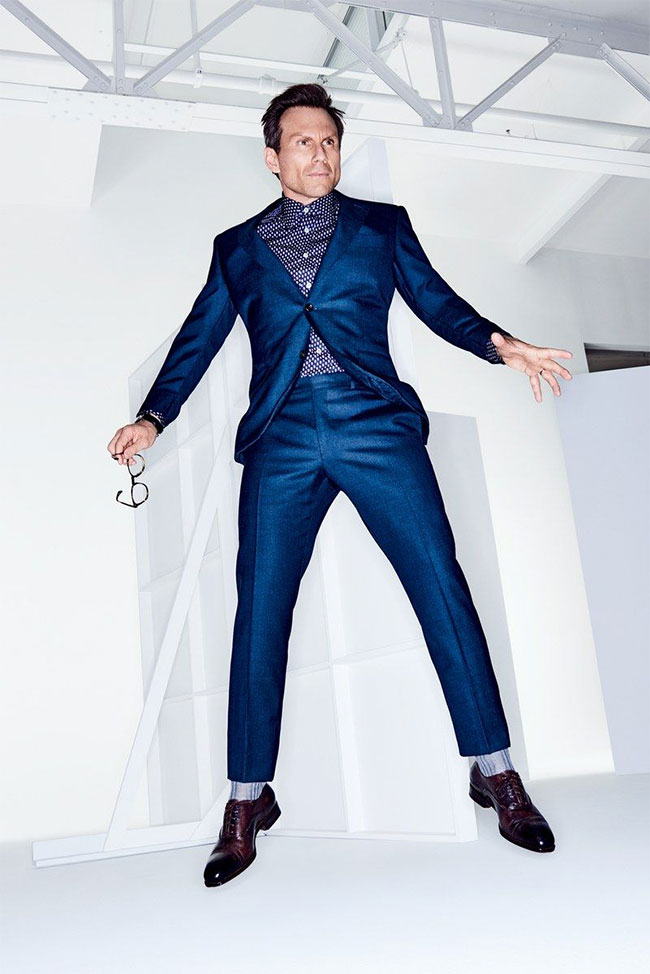 Christian Slater dressed in metallic blue suit combined with printed shirt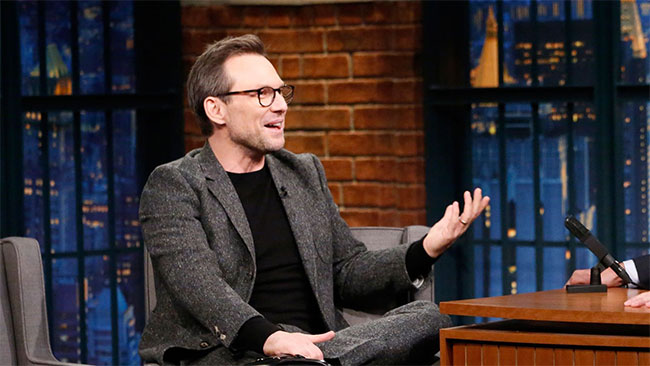 Christian Slater dressed in melange suit combined with black blouse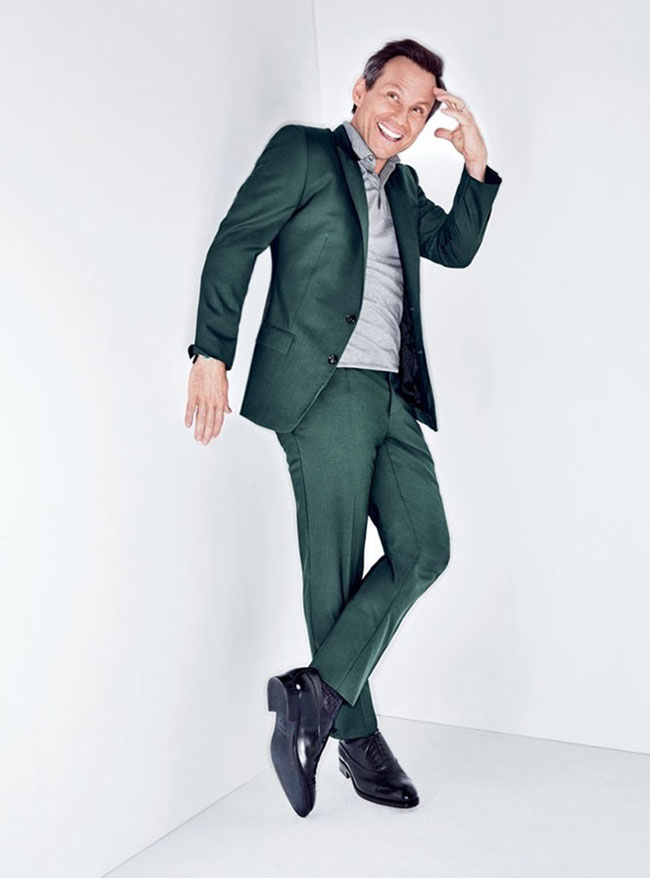 Christian Slater dressed in metallic green suit combined with light shirt and no tie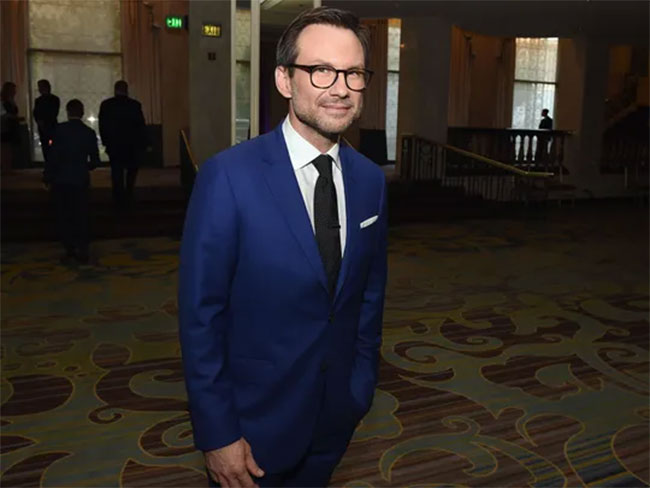 Christian Slater dressed in blue suit combined with white shirt and black tie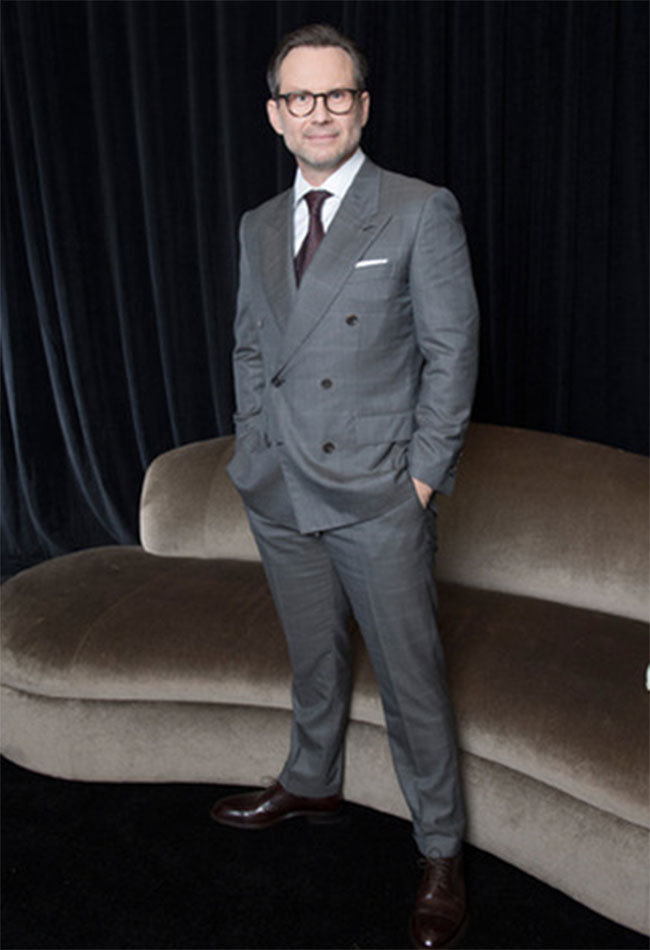 Christian Slater dressed in grey double-breasted suit combined with white shirt and brown tie and brown shoes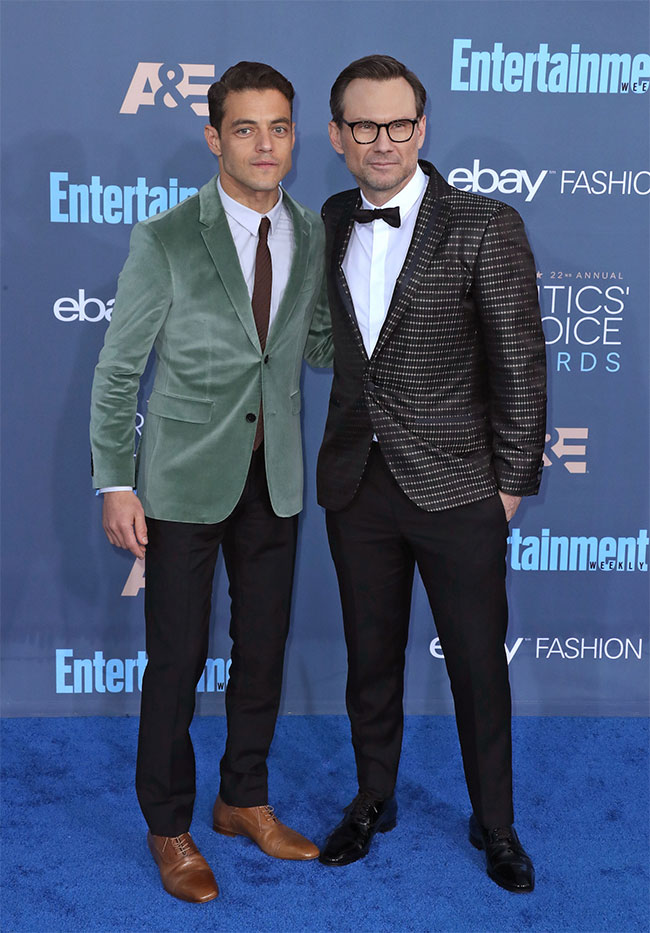 Christian Slater dressed in textured jacket suit combined with black trousers, white shirt and black bow tie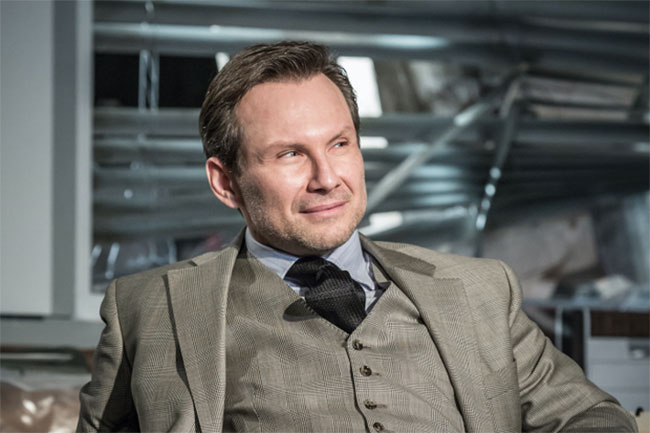 Christian Slater dressed in beige three piece suit and dark tie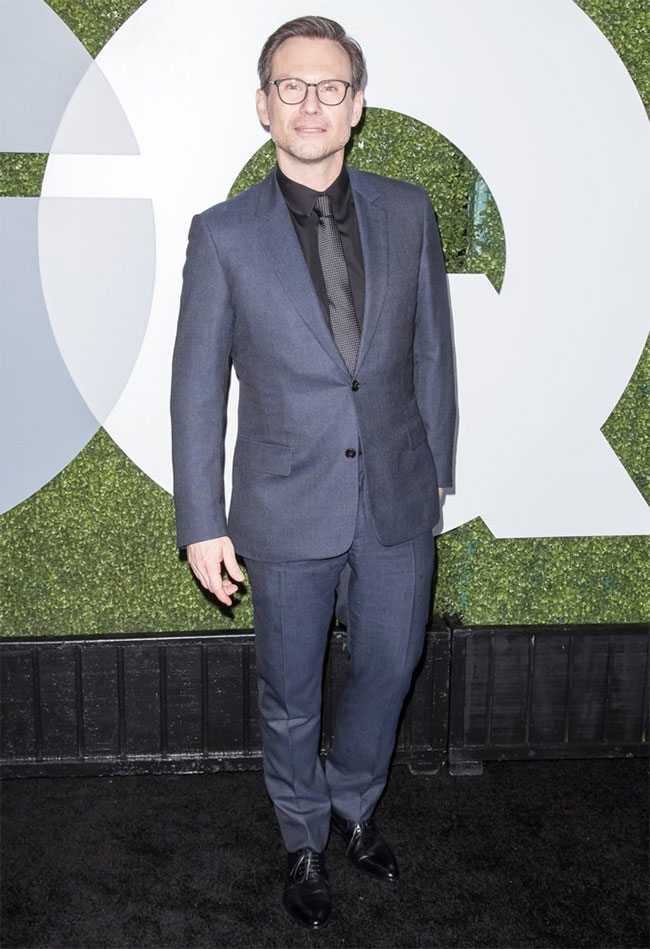 Christian Slater dressed in blue two buttoned suit combined with black shirt and black tie

If you like the style of the actor, vote for
Christian Slater
in BGFN readers' voting for Most Stylish Men 2019


Hits: 10967 | Leave a comment