Bespoke and made-to-measure suits by Jack Davison
Following in the centuries old traditions of Savile Row tailoring, techniques and artistry, the Bespoke suit is both the highest quality class of suit and the ultimate style experience. The Bespoke suit starts with a conversation between you and your experienced tailor. After selecting your fabric from the world's finest cloth mills and limitless styling details, an in depth set of measurements and body figurations are taken. From here your very own paper pattern will be hand drawn and cut from scratch. This will then be transferred to your chosen cloth to be constructed and sewn by hand ready for your first "basted" Bespoke suit fitting.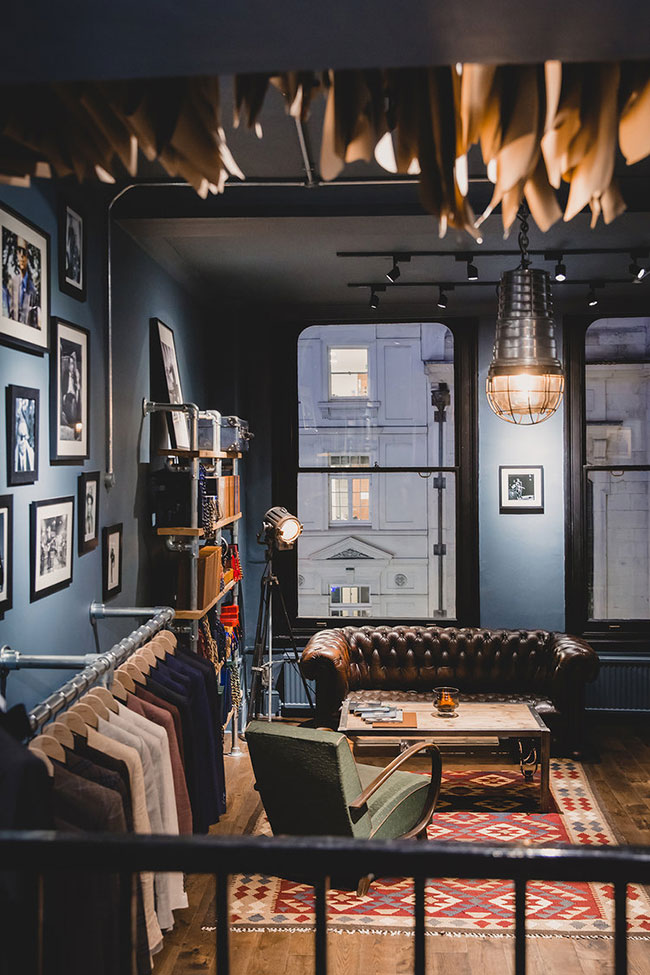 There will then be a series of further fittings, re-working the garment to achieve the perfect fit at each stage.
A Bespoke jacket typically takes 40+ man hours to make, with the whole process taking around 10-12 weeks. Your paper pattern is stored safely and updated following your detailed fittings, ready for your next commission.
This is the ultimate in individual styling and craftsmanship, the look and feel unmatched by any machine-made garment, the Bespoke suit is finely crafted according to your tastes and fit; it is a unique and personal piece of sartorial art.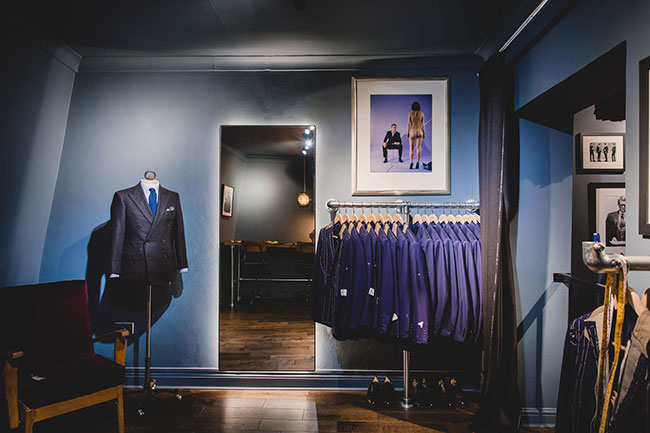 Made-to-Measure offers you the opportunity to put your own stamp on your suit. The process begins with your experienced tailor taking the time to understand your needs and individual style over an informal drink. With gentle guidance and advice you will select your fabric from hundreds of options, all of which are produced by the world's finest cloth mills. You will then be guided through the styling details before a full set of body measurements are taken.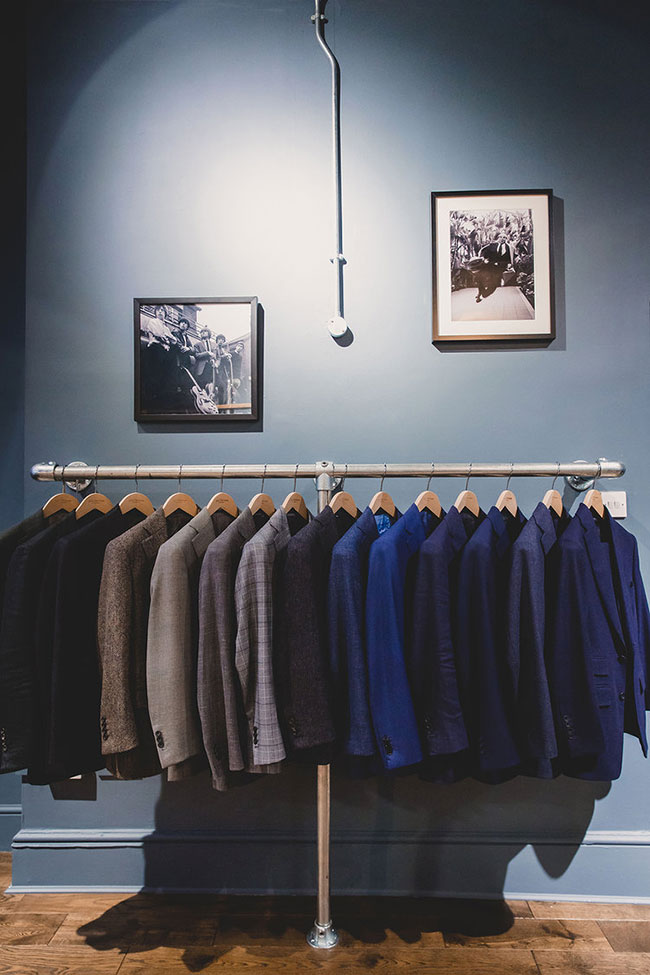 A Made-to-Measure suit is made from scratch just for you, it originates from our existing house pattern - the "block" - which is customised and adapted to your measurements and personal style before being made in your cloth of choice and to your specifications. Each suit is then sewn on a machine; your pattern safely stored and updated each time another garment is commissioned. The process takes around 6-7 weeks, from initial meeting to finished suit. Made-to-Measure is the ideal choice for those looking for an introduction to the Savile Row experience, or for the more time conscious gentleman.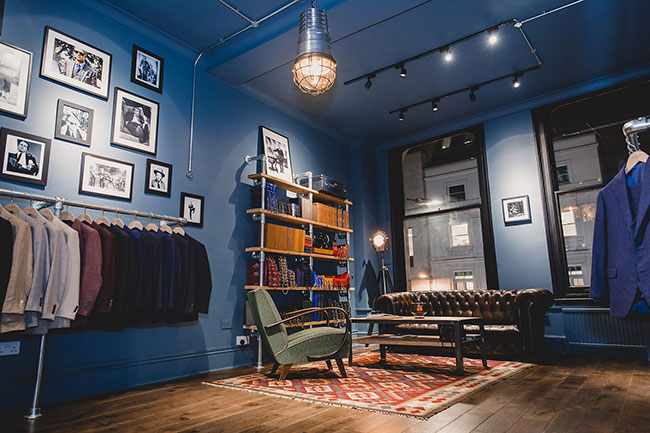 Hits: 10743 | Leave a comment