3 Male Celebrities Wearing a Tweed Waistcoat
Celebrities have been wearing tweed on the big screen, and on television for many years. The costume is, after all, a way to help depict the character they are portraying, particularly in period dramas. Basil Rathbone and Jeremy Brett both wore tweed in their portrayal of Sherlock Holmes. The modern day Sherlock also sported stylish tweeds; Jude Law's Dr. Watson wore a Harris tweed suit, Benedict Cumberbatch's tweed overcoat, and of course the period drama Downton Abbey where virtually the whole male cast is dressed in windowpane tweed.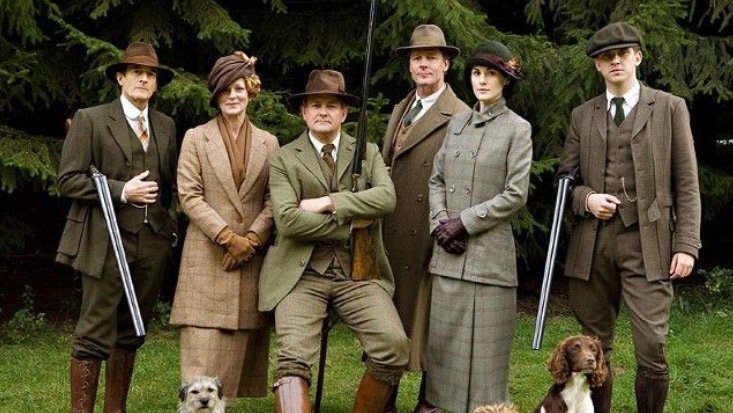 Off camera, tweed is also a popular choice for actors and celebrities. It is no longer seen as just country attire, the fashion world has embraced the fabrics, and brought it's image up to date; Calvin Klein, Isaac Mizrahi, Ralph Lauren, and Dolce & Gabbana and Vivienne Westwood being just some of the fashion designers who have put a new spin on this timeless fabric. You now see it on the catwalks, in the high street and on red carpets around the world.
One of the many celebrities who has been seen to have embraced the world of tweed is Justin Timberlake, who has been seen sporting stylish tweed waistcoats on and off stage. The American singer-songwriter, dancer, actor and record producer has developed his own style; classic with a twist. Born in a small community near Memphis, Tennessee in 1981, Justin was brought up listening to Country and Gospel music. His fashion style has evolved and matured since his NSYNC boy band days, and he is now considered to be a fashion icon. He has developed his own style, influenced by the likes of Elvis Presley, Johnny Cash, and Frank Sinatra; he likes to wear classic, tailored clothes, tweed waistcoats, and suits, and does so with that effortless cool we all wish we could attain.
David Beckham has come a long way from his roots in Leytonstone, London. As well as his long and highly successful football career with Manchester United, the England national team and in Europe, David Beckham is also a fashion icon. He has been described as the ultimate 'metrosexual,' a man who is especially meticulous about his grooming and appearance. So, of course, Mr. Beckham wears tweed! Although he and his family have lived in the country, they are more comfortable in the fast lane, and obviously very interested in fashion. David Beckham is often seen wearing the quintessential English gentleman tweed waistcoat and jacket both in Britain and over the pond; a stamp of approval from a man with style!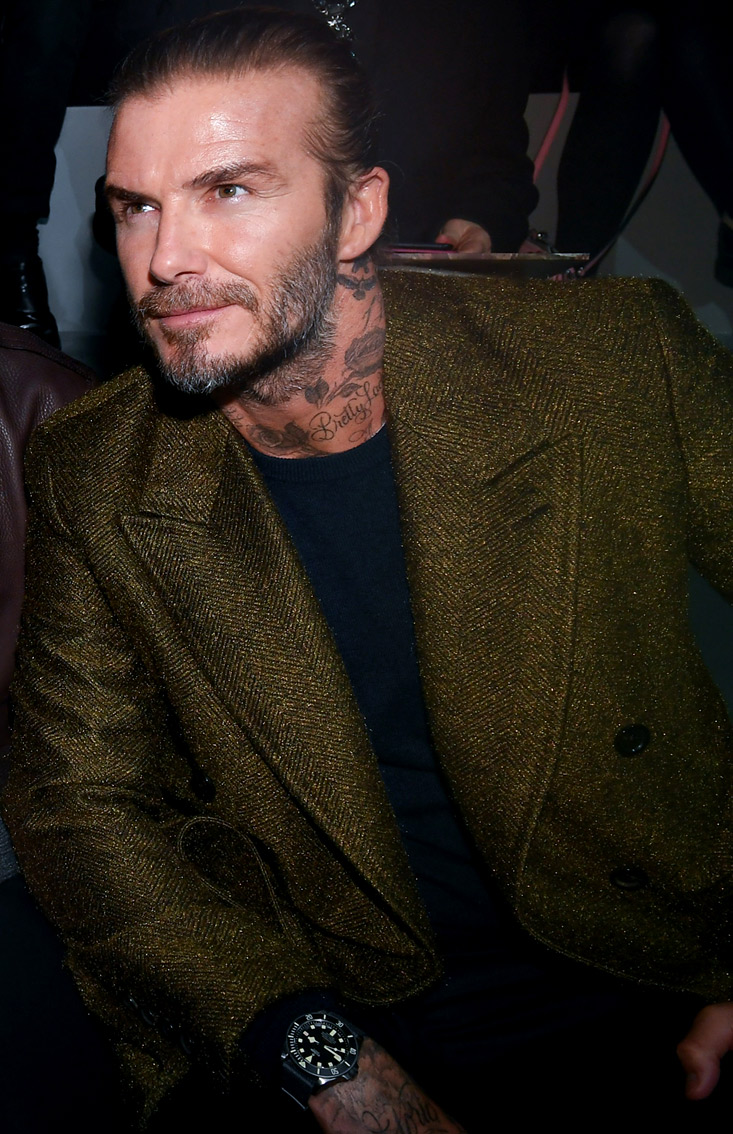 David Beckham. Photo EPA/STR




Another high profile advocate for tweed is one of the UK's leading male models, David Gandy. This man loves tweed and is often spotted in tweed hats, suits and waistcoats at high-profile events. David Gandy knows a thing or two about fashion; he is the face of the luxury Italian brand Dolce & Gabbana. Not only that, but he has also gone into clothes design himself; his 'David Gandy For Autograph' range of underwear, loungewear, and swimwear for the Marks & Spencer has become one of the company's top-selling lines. As well as his modeling and designing, David Gandy is into performance cars; he has twice competed in the Mille Miglia race, an Italian endurance race for Team Jaguar, in a vintage car - wearing tweed of course. With his sense of style, it's not surprising that Mr. Gandy is repeatedly included on the British GQ's list of 'Best Dressed Men' and 'Most Stylish Men'.


Hits: 12208 | Leave a comment