Canali Fall/Winter 2018-2019 collection
The first light of dawn gently illuminates the city, still silent and tucked under a cover of morning mist. A man's gaze unfolds, undisturbed, over an urban landscape: avenues come to life as the dark of night abdicates to colors, shapes and details. It is a moment of awakening – a pageant of chiaroscuro that replays in cities across the globe as they reveal their true appearances.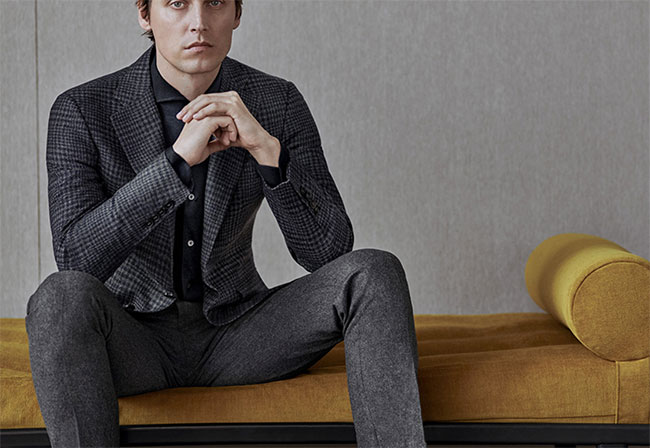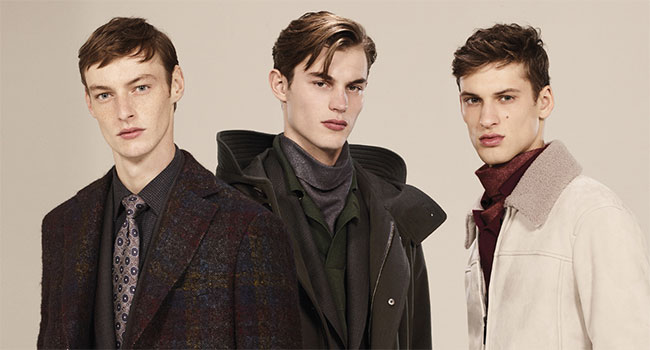 The fluidity between dress codes and occasions dominates the digital age. Elegance today is a casual pose, a versatile style, an spontaneous gesture of someone who is confident and tranquil. Mobility and efficiency are key words for this chameleonic approach, a perfect balance between formal and informal: the sportive outerwear comes in classic silhouettes, the casual pants are made of precious fabric blends, whilst the shoes and accessories are refined and practical at the same time.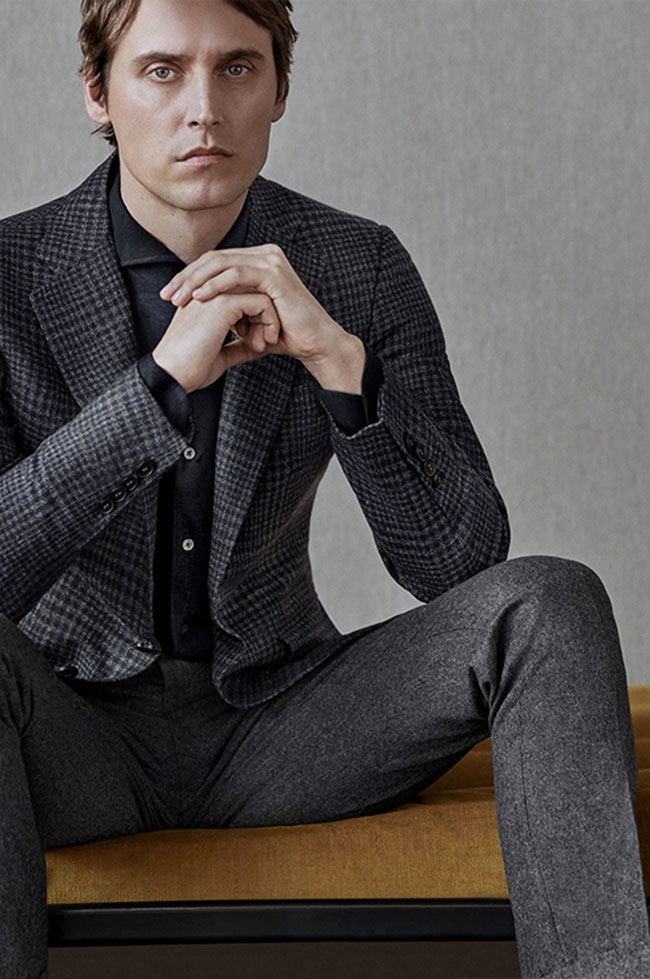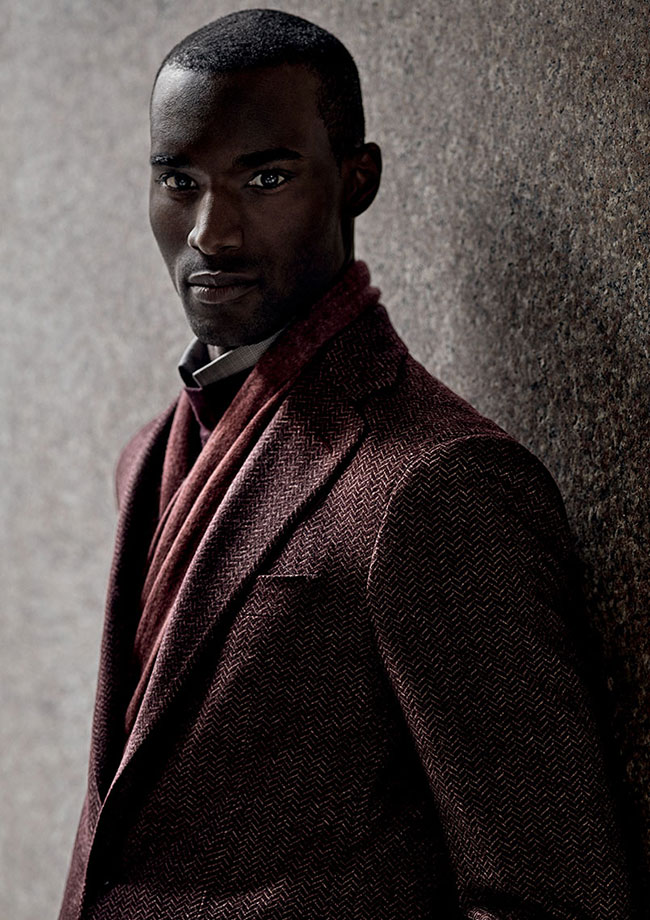 When the temperature lowers, the challenge is to find a garment that can be stylish yet warmth. Canali's solution is a pure wool padded jacket that will add a refined touch to your casual ensembles whilst protecting you from the cold. Practical due to its numerous pockets and adjustable waist, and luxurious because of its precious fur collar; this piece is the perfect complement for casual pieces like this cashmere turtleneck sweater.
Inspired by the light of dawn that gently brings monochromatic cities back to life, the palette of the collection consists of refined chiaroscuro shades of green, Bordeaux, and blue. The color contrast between intense and delicate, dark and luminous shades, allude to a dynamic urban lifestyle; relaxed yet attentive to every detail, the collection uses sartorial tradition as a tool to interpret contemporary trends.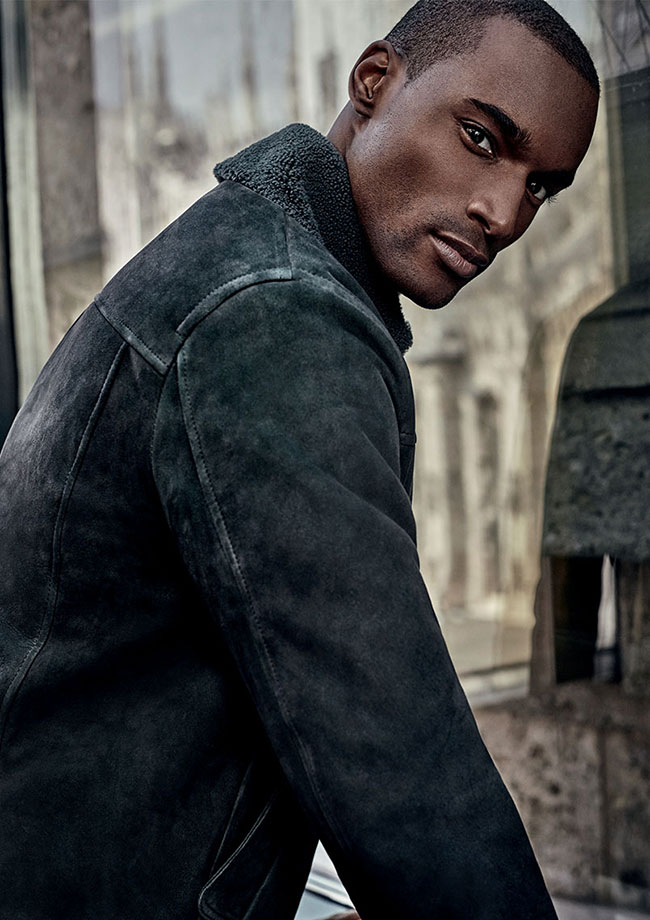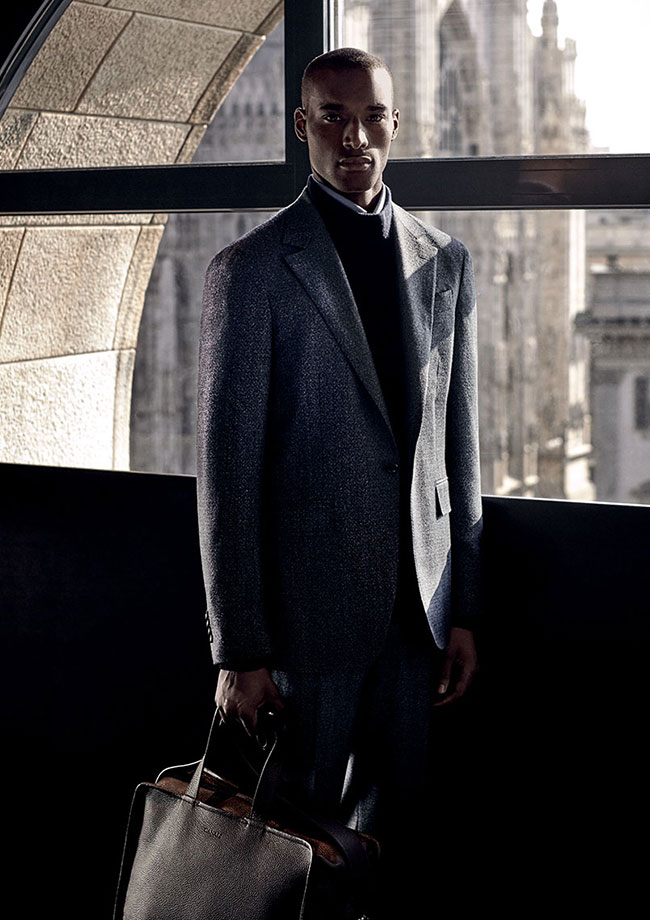 Canali sunglasses are 100% handcrafted in Italy and combine style, comfort, and quality. During the beautiful autumn and winter days to come they will be an indispensable accessory that will add a touch of elegance to any casual look. For instance this light grey jacket, pure cashmere sweater, and pair of chinos combo is heightened and given a refined effect with this stylish pair of shades.
This elegant blazer shines from within due to the luminous blue nuances created by the fabric that captures the beauty of the glistening autumnal sun. Available in a classic Prince of Wales motif contrasted by a modern electric blue shade and placed over a gray chiaroscuro background, this garment is the epitome of sartorial refinement.
Standing out from the crowd is a choice. For Canali, power aesthetics are conceived by the authority exuded from a tailored suit and the matching accessories chosen by each individual. This one specifically has an iconic Prince of Wales motif - the epitome of the timeless, captivating, and on-trend styles. Its youthful balance between symmetry and contrasts creates a structured yet light silhouette, that is both sophisticated and discrete.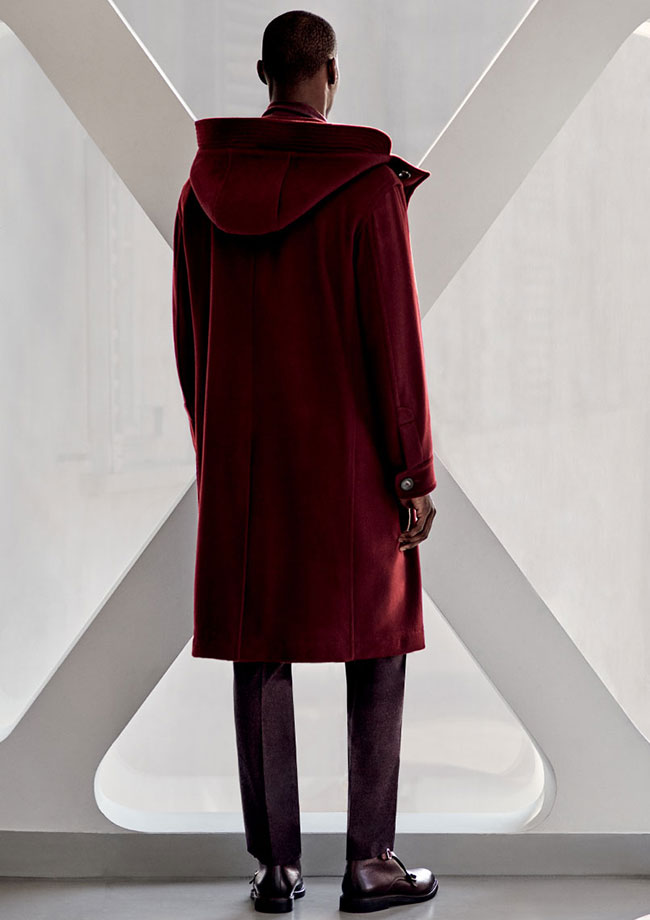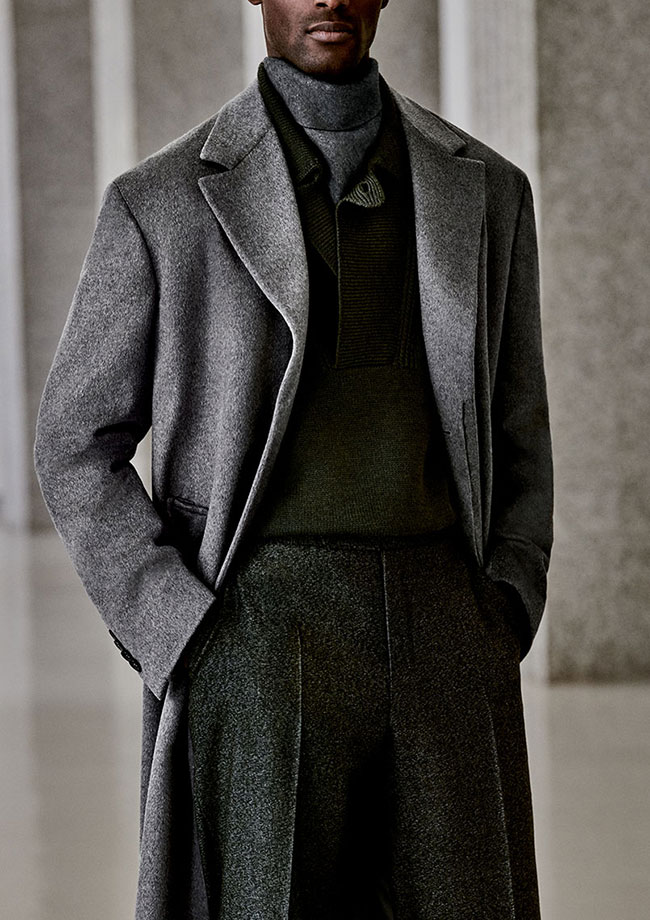 Their fall winter collection is characterized by a plethora of defined textures, sophisticated m?langes, and micro-motifs that will only be revealed to the keenest-sighted. The contrasting patterns come to life on fabrics exclusively created for Canali like pure cashmere and blends of such with chinchilla, mink, and Super 170's wool to name a few.
The essence of elegance is in the balance between the pieces: a blue Prince of Wales suit with a moulinе background goes incredibly well with a light blue shirt and a darker tie with a sophisticated geometric pattern. Providing us with reinterpretation of the classic office look; a contemporary take on a refined ensemble that all together is dynamic and eye-catching.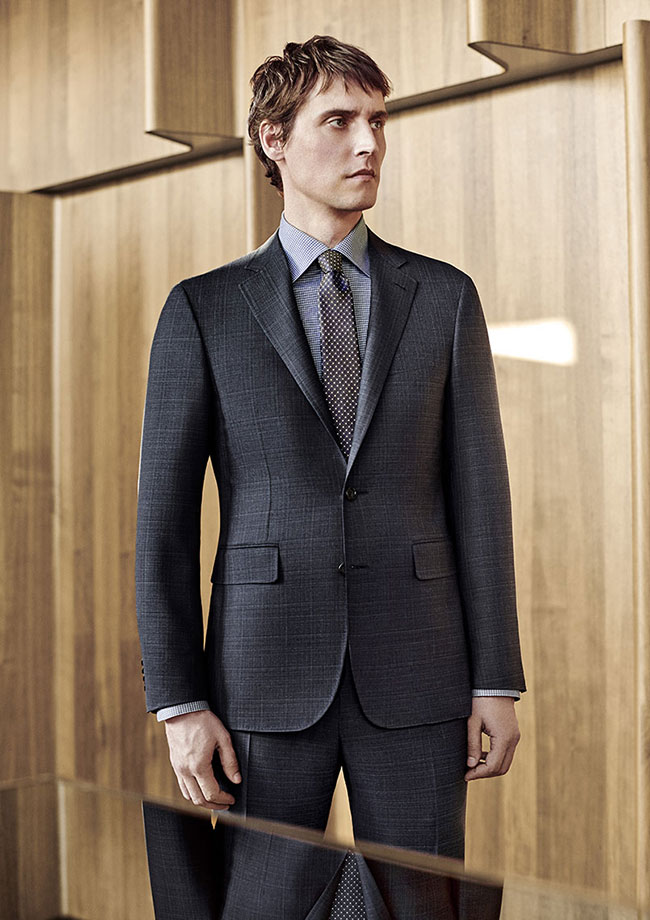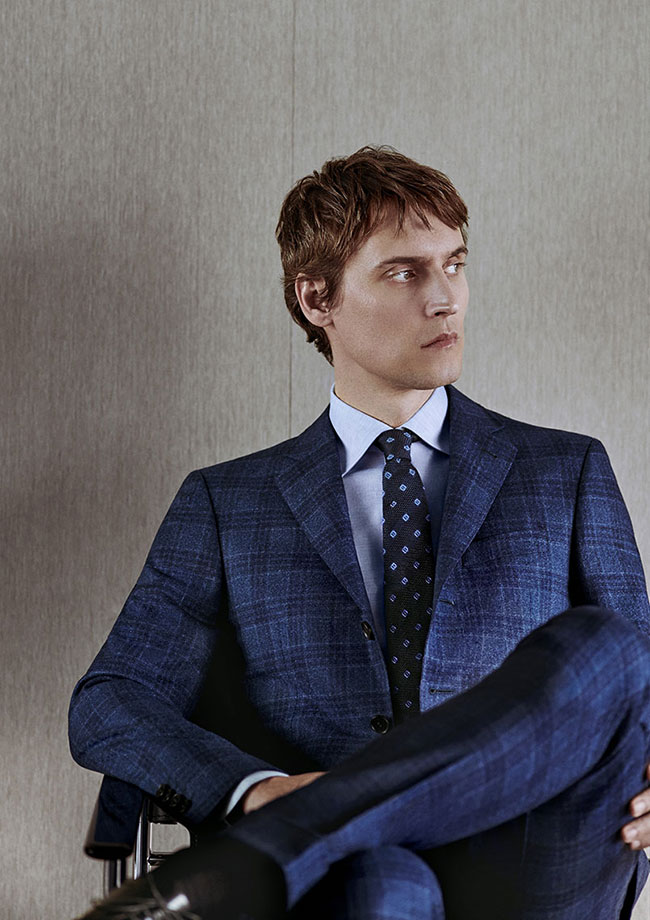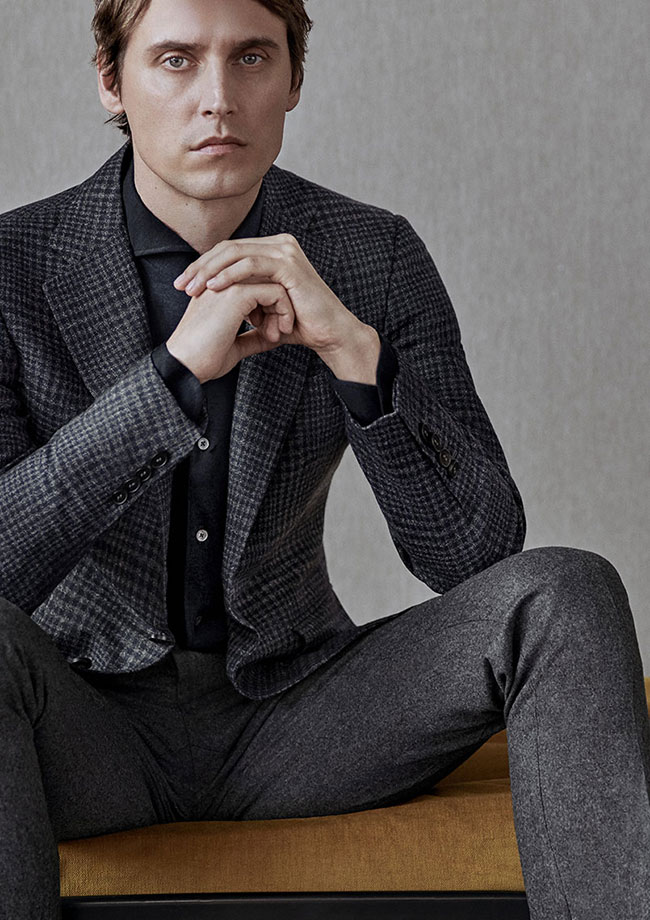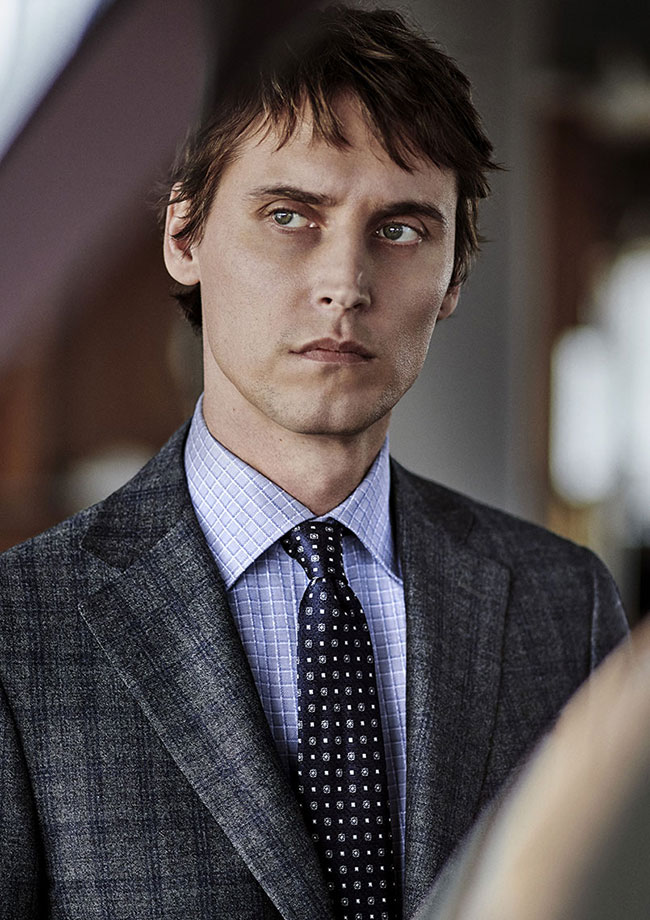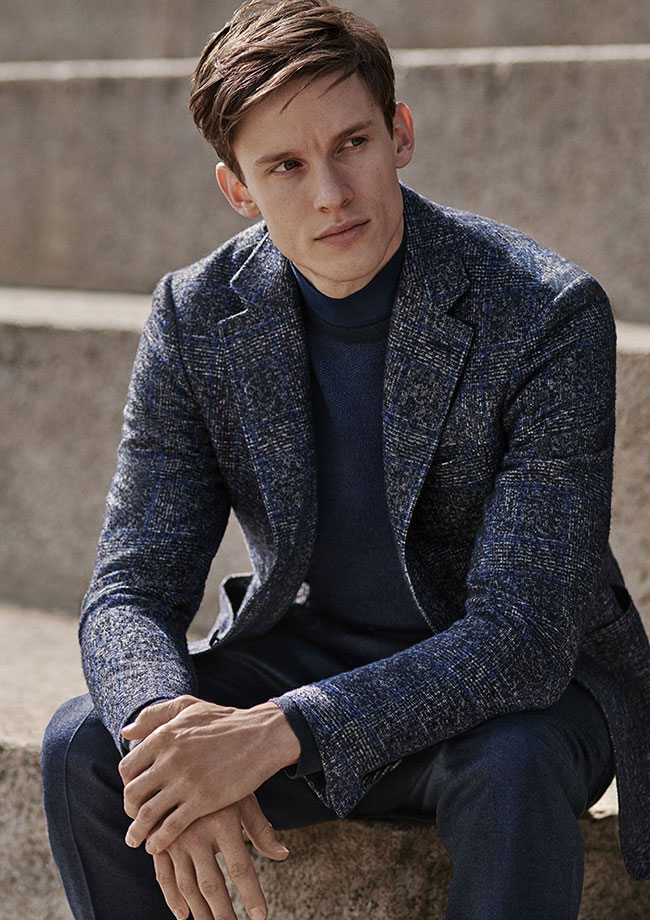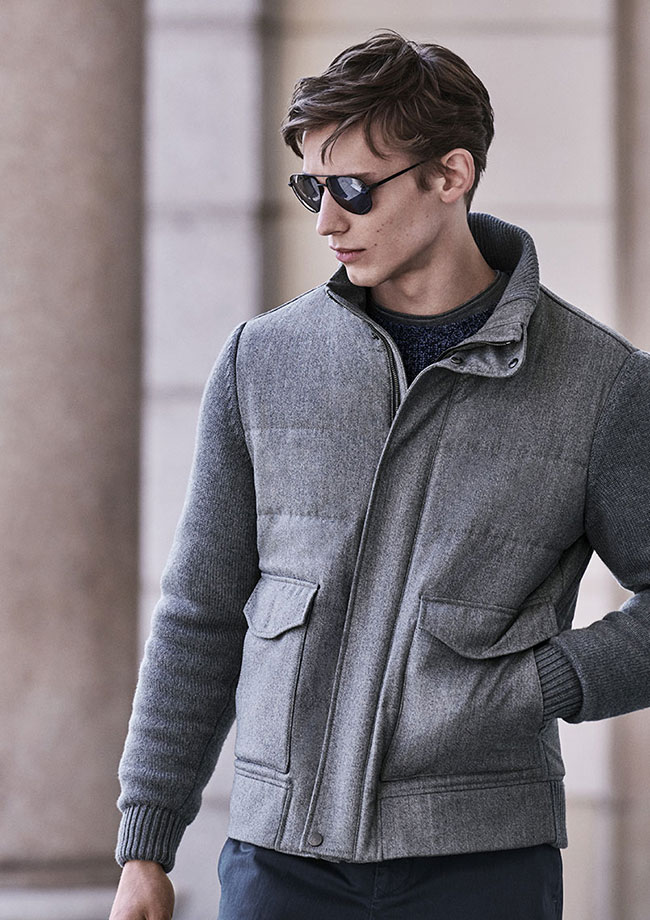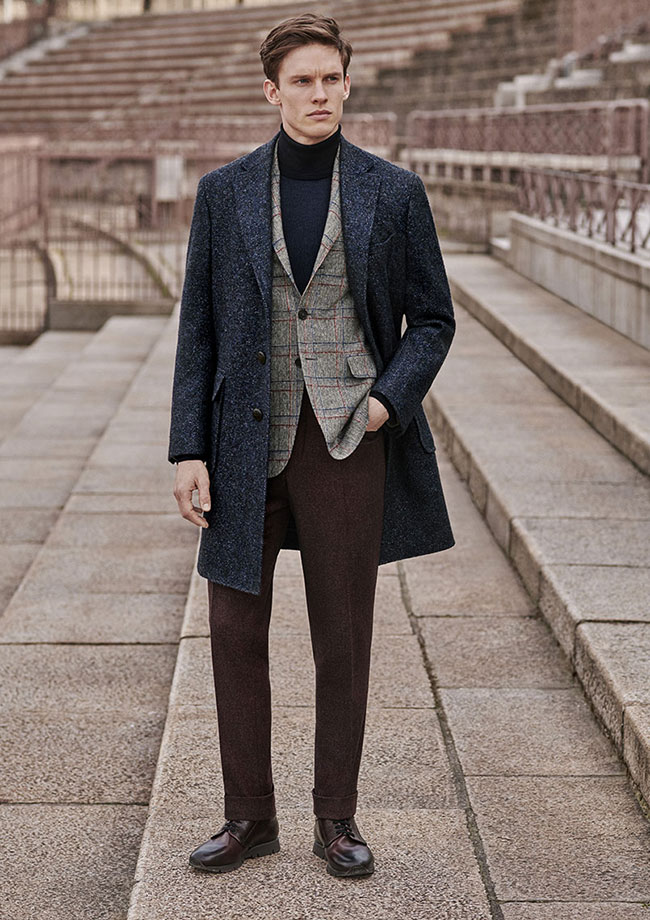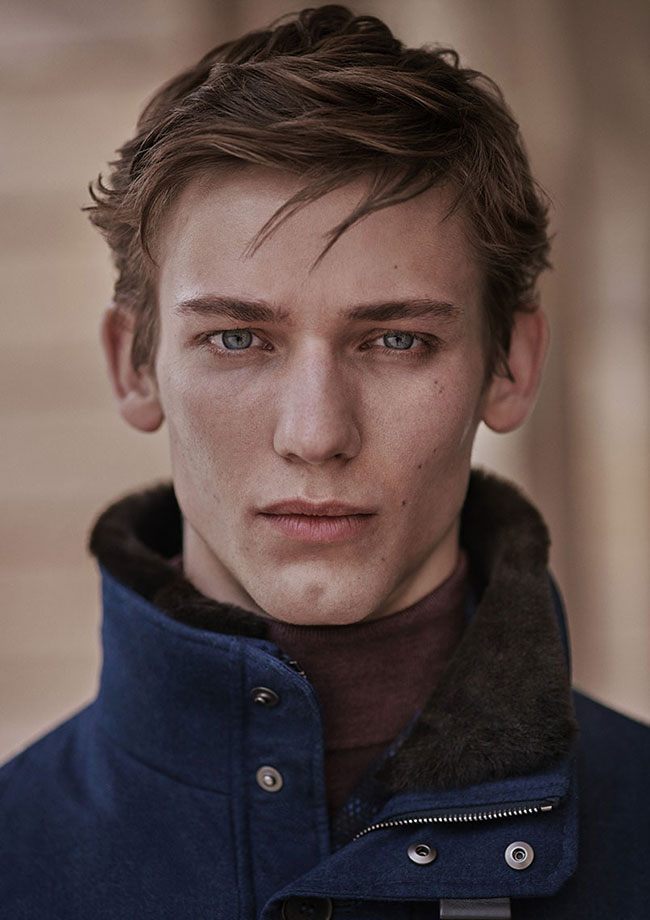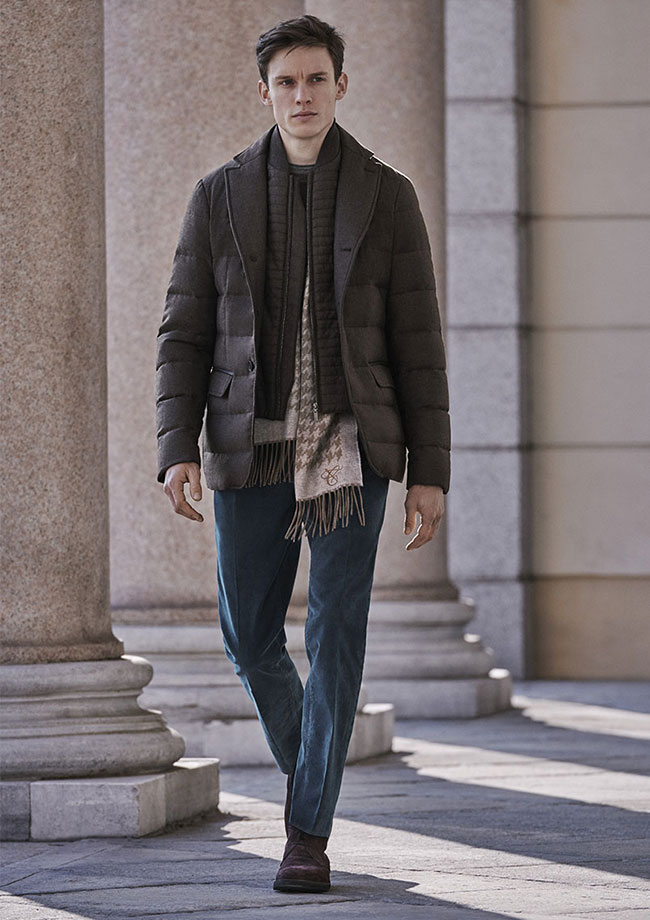 Hits: 11904 | Leave a comment