The Top 10 Men's Hairstyles of 2018
Which hairstyles were the most fashionable in 2018? Here are some of the greatest men's hairstyles that made a statement this year.
Men's haircuts can cost anywhere from $8 to over $75. But there's no point visiting the barber if you're not sure what to ask for.
To give you some haircut inspiration, we'll look at 10 of the most popular men's hairstyles from this year.
Always remember to take a few pictures you like with you to the barber so you can show and tell them exactly what you want. Let's take a look at the best hairstyles from 2018!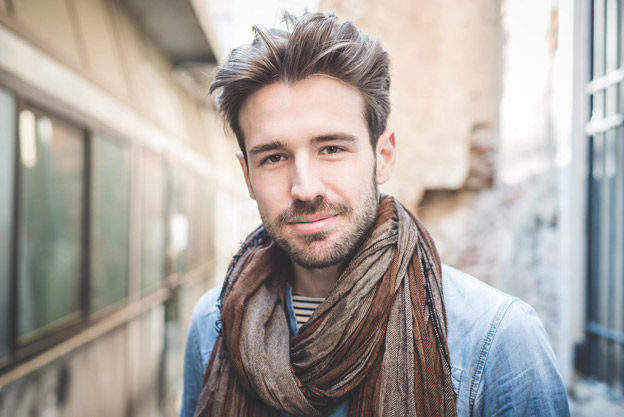 1. Looking Chic with a French Crop
This look is great for anyone with a large forehead and a lot of hair! The cut is short on the sides and has a longer, floppier do and fringe on top.
To keep the French crop extra French, opt for a messy look on top that balances out the uniform short sides. Voila!
Happy with your new hairstyle and want to show it off? Get yourself a French bespoke suit to really rock up the look. C'est tres chic.
2. Bro Flow for Smart Locks Ready for the Office
If you're blessed enough to be able to grow your hair long, then the bro flow is a look worth considering. This look involves some maintenance as you'll need to keep your hair silky, smooth and brushed back.
But, when you get down the right hair care products, this haircut can look very professional yet also sexy in the right suit.
3. Man Buns Are Here to Stay
If you can grow your hair long enough to achieve the bro flow, then you certainly have enough hair to style it into a man bun.
Although many were mocked for adopting this haircut, it is not going anywhere. For weekend adventures or a more casual look, sweep your hair up into a bun and you're good to go.
4. Dreadlocks Require Care but Look Great
Dreadlocks are by no means a new hairstyle. In fact, they date back as far as 3,600 years ago. In 2018, there has been a resurgence of the number of celebs rocking this look.
However, there has also been much talk over the past couple of years about whether white people wearing dreads is cultural appropriation.
Arguably, if you're white, this is a hairstyle to skip to ensure you're not being culturally insensitive. But, read more on this topic, here.
5. The Comb Over Is Cool
This look works best for those who are blessed with thick hair. However, it doesn't look so trendy if you're beginning to lose your hair. (But, don't worry, there are ways to regain your locks. Find out more about that here.)
If you want to look trendy, fancy and sophisticated, this is the right look for you. It's easy to manage and looks great after a quick brush in the morning.
6. Volumize Your Hair with a Blowout
Get yourself a blow dryer and this look can be achieved easily every morning. You'll also need some hairspray to keep your hair up there too.
This look is a lot more sophisticated than spikey 90s hair and can be pulled off by many. Keep the sides short and give your hair a daily, messy blowout. But, make sure you invest in heat protection to keep your locks from getting damaged.
7. Partings Are Sexy
Whether you have medium length or long hair, putting it into a parting is a great way to add style to your look.
Create a hard part by using a razor (although we definitely recommend that you ask your barber to do this for you so you don't end up with a jagged line).
Even when you have a mess of a do, by adding a parting, you'll instantly add some sense of style.
8. Ask for a Short Quiff
The short quiff is rather different from the do that Elvis once pulled off. However, it still takes some maintaining.
This hairstyle isn't the easiest to achieve every day of the week. But give it a go yourself at home. Follow these simple steps as many times as required to get the perfect quiff:
Buy a fine-toothed comb, blow dryer, salt spray and hairspray.


Use the comb to push your hair in its natural direction from a side part.


Spray your locks with salt spray for some extra fine texture.


Lift up the hair you want to quiff using the comb again and blow dry it so it holds its shape.


Dry the rest of your hair towards your head.


When your hair is held in the right shaped quiff, spray it with hairspray.


What does the result look like? Are you willing to go outside with this do? If not, you may simply need shorter or longer hair until you can pull off this hairstyle.
Or, you may need to spend extra time in the mirror getting it perfect!
9. Taper Your Hair for a Suave Vibe
Your barber will know what to do when you ask for this look, but it may be worth also taking in a few pictures for reference.
To taper your hair, it should gradually get shorter towards the back of your head. But this is a very different look to the "fade" as it isn't as drastic.
Pair this look with a suit and some sunglasses and you'll have heads turning everywhere you go.
10. Dye Your Hair for a Complete Change of Look
If your hair simply won't work in any hairstyle other than the one it's currently in, then why not change your look with dye instead?
Let your vivid personality shine through with yellow, orange, grey, green, blue or purple hair. A look that is particularly fashionable this year is white hair.
Men's Hairstyles Aren't All Easy to Pull off but Have Some Fun
You may find that your hair simply doesn't want to play ball with a few of these popular men's hairstyles. But, if you're hoping to change your look, then don't give up.

In 2018, the most fashionable hairstyle for men is that which is worn confidently. Try out the style that you feel best in and rock it for all it's worth.

Now, complete your look by picking up a cool pair of sunglasses. Need some inspiration for this? Check out these famous men who are always wearing sunnies in public.


Hits: 9989 | Leave a comment