Premium leathers with eco-friendly metal-free tanning by La Patrie
Instinct for innovation and environmental sensitivity
La Patrie was founded in 2015 and is one of the first tanneries in the world to have industrialized the metal free tanning of precious alligator and crocodile skins.
The company supplies precious leathers to famous leather goods, footwear, and clothing brands where quality and eco-sustainability go hand-in-hand.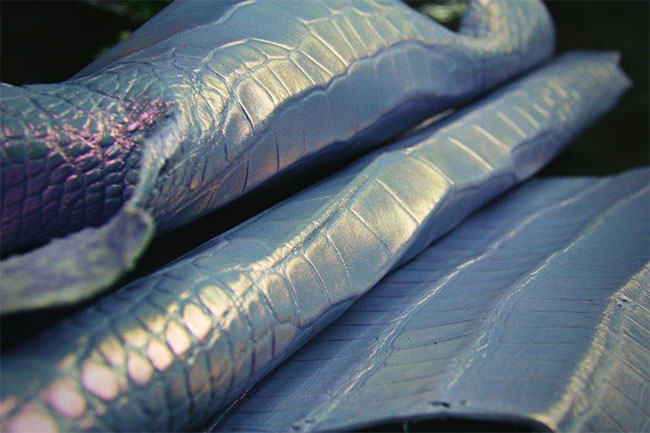 The traceability involves the entire production chain, from the alligator egg to the finished product, equipped with microchip. The alligator skins come from one of the partners' eco-sustainable farm in Louisiana.
The crocodile skins come from South Africa, where a purchasing platform selects the best skins. The attention paid to the environment also concerns the tanning process which, through the use of custom designed equipment, prevents the release of ferrous material and consents to a reduction of salts (? 90%) and dyes.
The use of innovative technologies has allowed the achievement of numerous benefits:
- Reduction of work time
- Simplification of the production process
- Greater security for operators
- Possibility of complete automation of the process
- Significant reduction of salts (+ 90% in production) and dyes.
- Saving of water consumption (10%), with a consequent reduction in the quantities of waste
- Reduction of energy consumption
La Patrie received the 303 Tuscans Ethical Fashion Award in Paris in September 2018.


Hits: 10303 | Leave a comment