Fashion from the Future Presents "TexTailorExpo" in Plovdiv
The textile industry in Bulgaria makes a turn from CMT production to own product.
The fashion highlights for the autumn-winter season 2019/2020 will be featured on the TexTailorExpo by Sara Allwood, Creative Director of The Trend Bunker online platform. She will also reveal one of the most important secrets of the fashion industry - how to predict and create new trends. Seminars are free for exhibitors and visitors to the first edition of TexTailorExpo, which will take place from 8 to 10 November this year at the Plovdiv International Fair.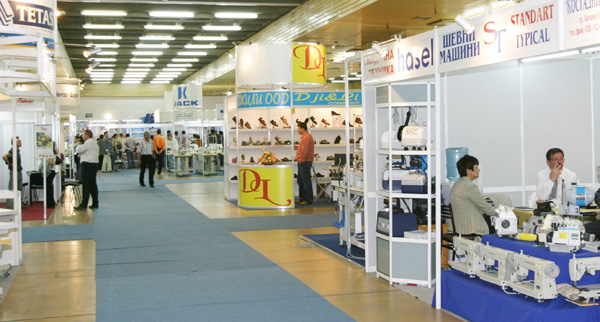 Sara Allwood is known as an expert who has successfully anticipated the development of fashion lines and markets. Her lectures during the exhibition will be particularly useful for start-up designers and entrepreneurs in this industry for which we have dedicated the Start-Up Zone. They will have the opportunity to showcase their ideas, concepts and collections, to present new brands. Thus, the exhibition will demonstrate another aspect of the fashion of the future.

Futuristic elements will also be in the special Designer Space. It is styled without walls to be able to apply the contemporary techniques for presentations used in the biggest fashion exhibitions. The artists will present innovations and projects that create the new fashion visions of tomorrow.

The Start-up Zone and Designer Space will support the turn of the Bulgarian apparel industry. Both initiatives will connect manufacturers with designers to help them create their own brands of ready-made clothing and thus come out of the crisis, "said Valia Dankova, Manager of Spex, co-organizer of TexTailorExpo together with International Plovdiv Fair.

There are many orders for CMT clothing production at the moment, but it is disadvantageous for manufacturers, who are forced to raise wages because of labor shortages. Only last year's salary growth is 15%, it raises costs without raising revenue and reduces profits. Businesses can not compensate for this decline as the lack of staff stops them from accepting new orders.

Workers' shortage is already critical, experts say. In their view, the goal is to create a product with high added value - ready-made clothing to maintain profitability and avoid collapse of the industry. TexTailorExpo 2018 will offer effective solutions in this direction with Sara Allwood's Workshops, Start-up Zone, Designer Space, and Fashion Shows.

The Forum will bring together companies from the Balkan Peninsula working in the Textile, Clothing and Leather Industry. They will demonstrate technology, textiles, supplies, consumables and finished products. The accompanying program includes seminars for specialists and a conference on the problems of the industry. There will also be a shopping area. Thus, the international exhibition under the auspices of the Minister of Economy will be interesting and useful for producers, traders and consumers.


Hits: 8506 | Leave a comment