Aditya Birla Group received the 303 Tuscans Ethical Fashion award
Grasim Industries Limited is the flagship of the Aditya Birla Group. It started as a textiles manufacturer in India in 1947. Today, it is a leading global player in VSF, the largest chemicals (Chlor-Alkali-s), largest cement producer and Diversified Financial Services (NBFC, Asset Management and Life Insurance) player in India.
The Aditya Birla Group is a leading global player in VSF, accounting for ~17 per cent of global production.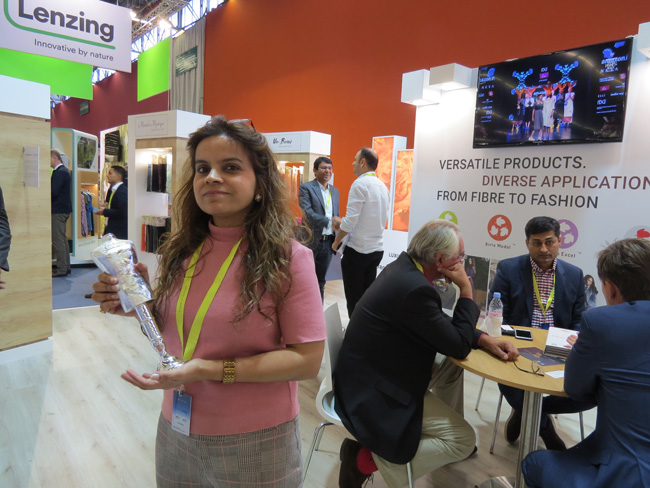 Over the years, the company has strengthened backward integration in Dissolving Grade Pulp, Caustic Soda, Power & Steam — major inputs required for the production of VSF.
The Chemical business was set up given it's a critical input for manufacturing VSF, and to achieve backward integration. In last few years the Caustic Soda business has grown multi-fold through both organic and inorganic routes. Grasim is the largest Caustic Soda producer in India with a capacity of 938 KTPA in FY18.
The Cement business was started in 1985 with a capacity of 0.5 MTPA. Grasim's subsidiary UltraTech Cement Limited is a leading global cement manufacturer with a capacity of 96.5 MTPA in India (Includes 4 MTPA overseas and 5.7 MTPA of capacity to be commissioned by March 2019). The company has added 47 MTPA Organically and 42 MTPA Inorganically since its inception.
In June 2017, UltraTech completed the acquisition of cement plants from Jaiprakash Associates Ltd. and Jaypee Cement Corporations Ltd. with a total capacity of 21.2 MTPA. Post this acquisition, the total domestic capacity has increased to 89 MTPA thus taking its total capacity to 93 MTPA.
Aditya Birla Nuvo Ltd., an Aditya Birla Group Company was merged with Grasim w.e.f. 1st July, 2017. Subsequently the Financial Services business was demerged from the merged entity and was listed on bourses as Aditya Birla Capital Limited on 1st September, 2017.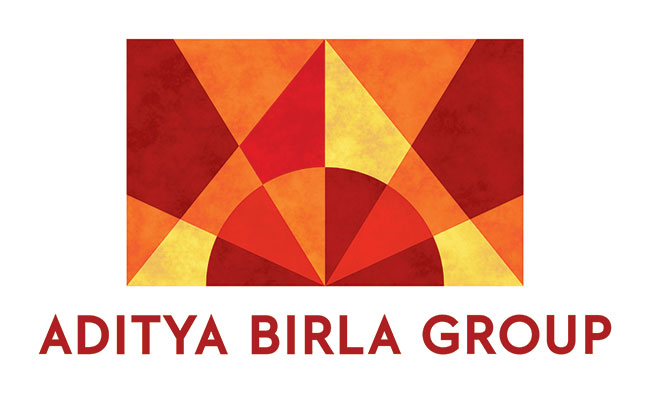 India was the global host of 2018 World Environment Day which took place on 5 June 2018. With "Beat Plastic Pollution" as the theme for this year's edition, the world is coming together to combat single-use plastic pollution. Since the 1950s, the rate of plastic production has grown faster than that of any other material. We have also seen a shift away from the production of durable plastic, and towards plastics that are meant to be thrown away after a single use. These single-use plastic products are everywhere. For many of us, they have become integral to our daily lives.

Most of the used plastic bottles now-a-days are routed for the manufacturing of polyester fibre, which is now the most commonly used fibre in our clothing. Polyester is non bio-degradable and will persist in the eco-system even as it eventually breaks apart. Polyester takes more than 200 years to decompose whereas cellulosic fibres biodegrade in few weeks.

World Environment Day has grown to become a global platform for public outreach, with participation from over 143 countries annually. Each year, WED has a new theme that major corporations, NGOs, communities, governments and celebrities worldwide adopt to advocate environmental causes.

How can we contribute to reduce plastic pollution and save environment according to Aditya Birla Group
- Bring our own shopping bags to the supermarket
- Inform food suppliers to use non-plastic packaging and refuse stuff in plastic packing
- Avoid buying packaged drinking water (carry your own water bottle)
- Refuse plastic cutlery
- Pick up any plastic you see the next time you go for a walk on the beach or road
- Use of biodegradable fibres like Viscose, Modal, Lyocell and Cotton
- Some of our recent initiatives towards plastic reduction are replacing plastic bottles with glass bottles, non-use of plastic cutlery, promoting recycling and awareness sessions for use of easily biodegradable cellulosic fibres over non-biodegradable fibres.


Hits: 8724 | Leave a comment