What to know when getting a British tailored suit abroad
A suit can often be compared to a meal. You'll often settle for a classic plate of krapao kai. It's cheap, it's convenient, and it fills your stomach. In the same way, a lot of people settle for suits that are cheap, convenient, and gets the job done. However, you probably wouldn't want to eat the same meal every day for the rest of your life, would you? There will be fancy events and business meetings where you have to take a client out for an expensive meal at a pricey restaurant. Would you want to wear your krapao kai suit? Sure, it may get the job done, but it won't help you portray the image that you wish to.
Sometimes, you've got to splash out for that fancy meal. Sometimes, you've got to go bespoke.
There may be times when you want to wear the classic off-the-rack suit that has served you well for all these years, but it would do you well to get a bespoke suit that will be a delight to put on.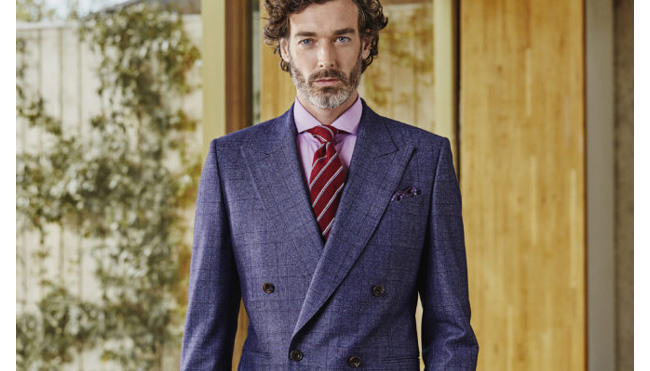 Thinking about getting fitted for a custom tailored suit? Here's what you should know:

1 - Set a budget
It's doubtful that you'll ever find a "cheap" bespoke suit, but there are certainly those that are cheaper than others. By setting a budget beforehand, you know what you should look into and what you should skip altogether. Then, you know which tailors and brands you should be researching.

2 - Choose something timeless
If it's your first bespoke suit, choose a timeless color like navy blue or grey. You'll be able to make it work in just about any occasion, and you'll be able to wear any piece on its own as well!

3 - Aim for a trim fit
Whether you've got a slim figure or are a little more on the heavier side, try to opt for a suit that fits comfortably on your body. You should be able to move comfortably, but not have too much excess fabric everywhere. This will not only enhance your look but help you feel more confident. After all, if you feel confident, you often look better!

4 - Select the right fabric
Again, if this is your first bespoke suit, it would be a good idea to select a versatile fabric like a lightweight worsted wool. Such fabrics can be worn comfortably all throughout the year. If you're getting a suit to wear in colder weather, look into a thicker wool, a flannel, or even a tweed. Looking for a comfortable summer suit? Opt for cotton, linen, or a silk blend that will remain breathable even when the sun comes out.

5 - Count your buttons
Buttons often depend on your height and preference, but if you aren't sure how many buttons you want, go with two. Three buttoned-suits are a little bit harder to find and are more suited for formal wear.

6 - Pick a good lapel
Your lapel can completely transform the look of your suit. When in doubt, choose a notch lapel. It's a classic style that will serve you well for years. If you want something a little more stylish, consider a peak lapel. The width will vary depending on your figure and whether you want a modern or a classic look.

7 - Pay attention to your trouser break
Your trouser break also makes quite a difference in the overall look of your suit. If you want a modern look, consider a higher trouser break. If you want something a little more traditional, opt for a full break where your rear trouser hem hits the top of your sole. If you do prefer the longer look, remember to not go over one fold - this will just make your trousers look like they are ill-fitting.

Park Lane Store is a British tailor in Bangkok that specialises in high-quality, affordable British suits. Get in touch today to see how we can help.


Hits: 9230 | Leave a comment