Top Menswear Fashion Trends Spring/Summer 2019
A colour explosion...prints, accessories and so much style...that we spotted on Pitti Uomo 94 edition. We present you the fashion trends we liked most for the upcoming Spring/Summer 2019 in menswear.
Colours:
Yellow - past seasons the yellow colour is more than modern, a yellow jacket, a yellow pants or a yellow accessory, every man should bet on something yellow.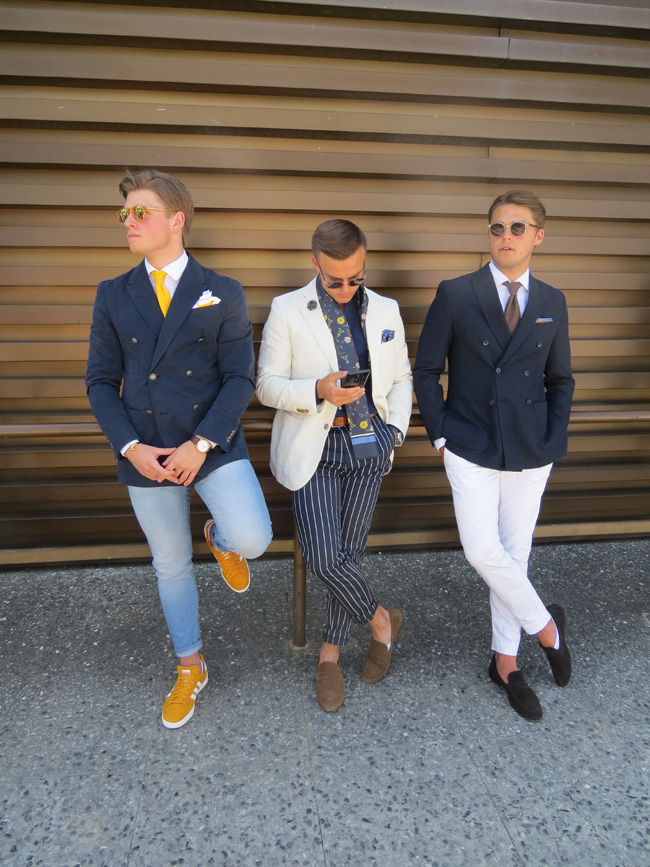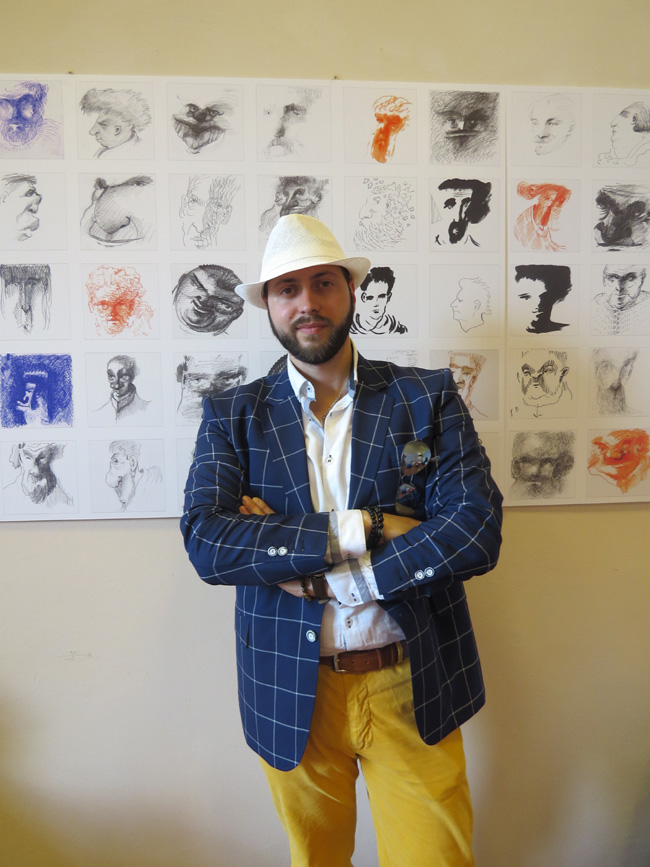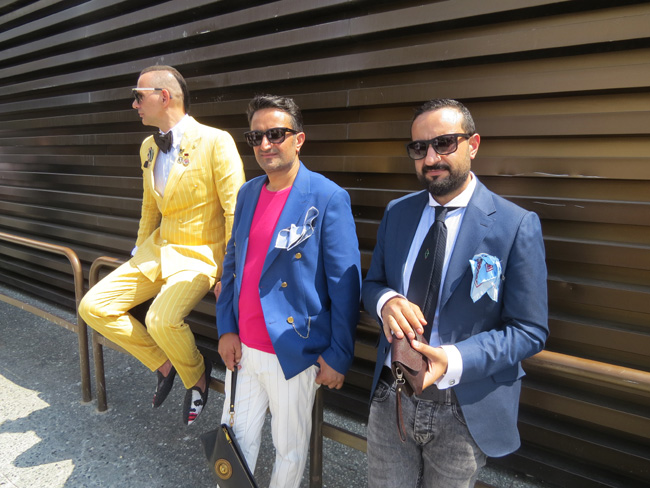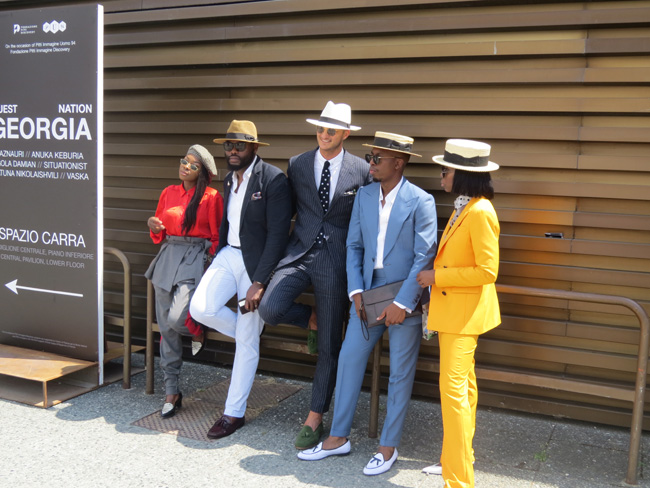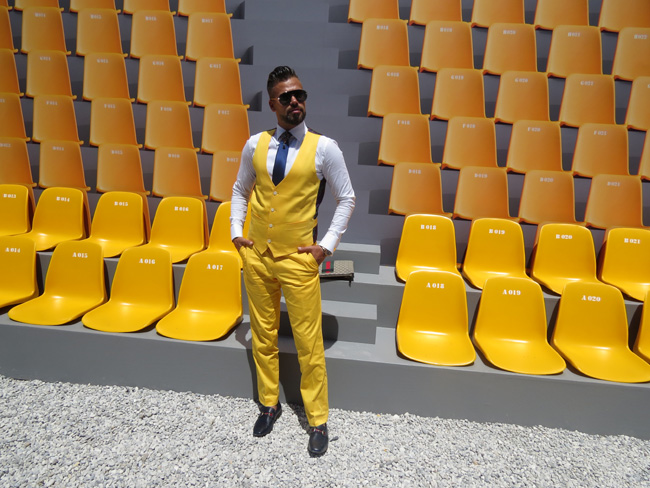 Pastel colours: - colours like light pink and sky blue were spotted in the form of suits and tops, adding a stylishly soft touch to masculine silhouettes. These looks, which appeared light and bright in the summer sun, projected a resort vibe and proved an excellent option for elegant, modern men.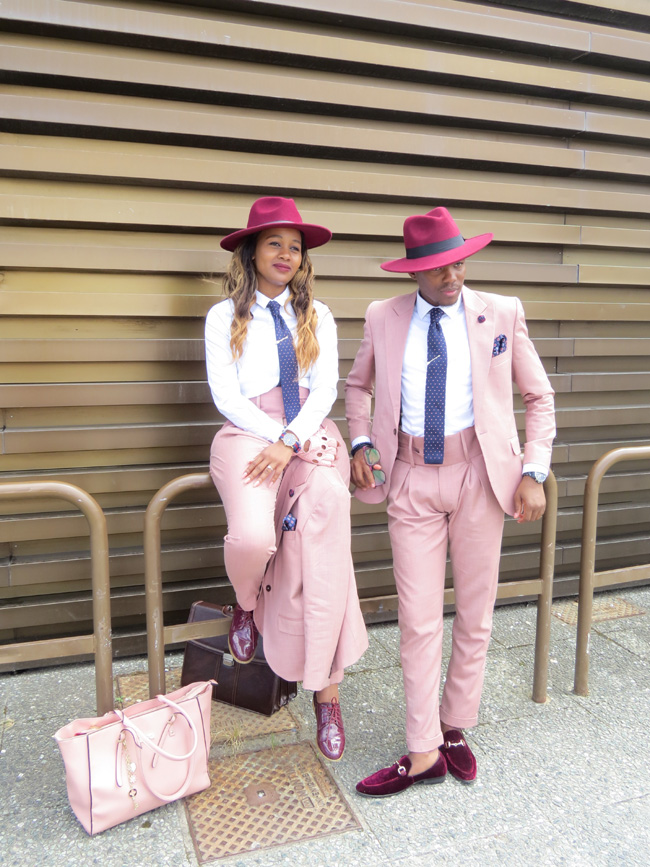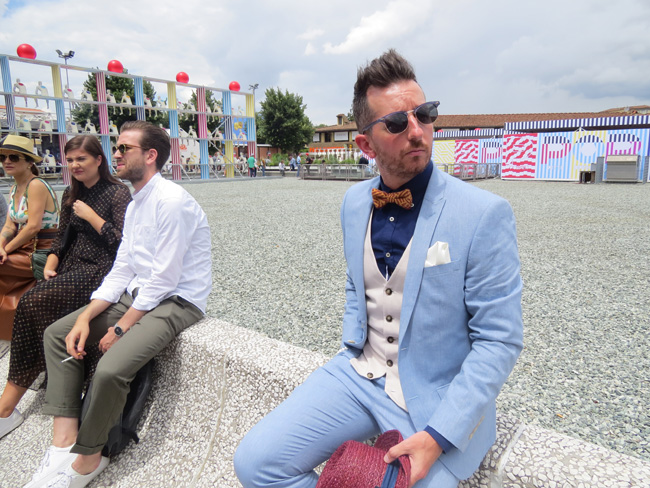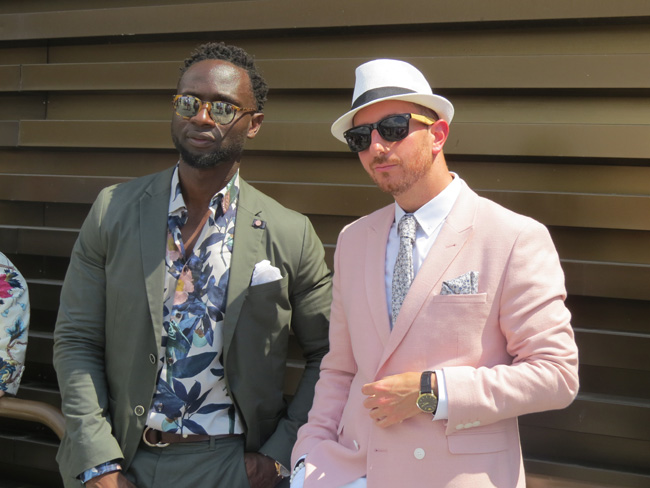 Beige colours: - decked out from head to toe in the hue, men in beige appeared far from boring. In fact, they looked downright stylish and exciting. To try their unique style for yourself, opt for a variety of beige tones to create some much-needed contrast.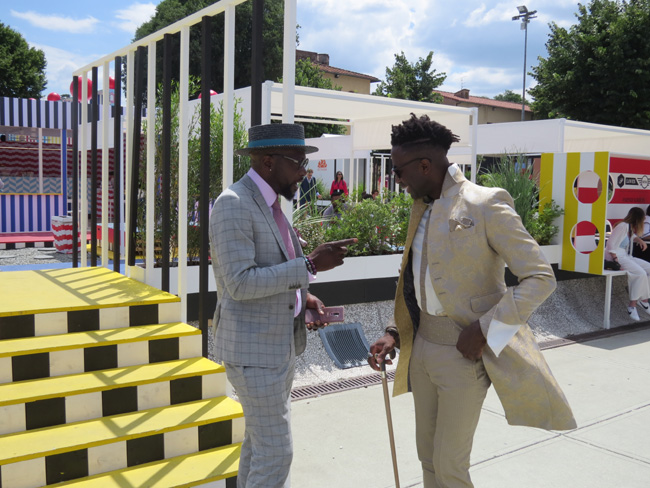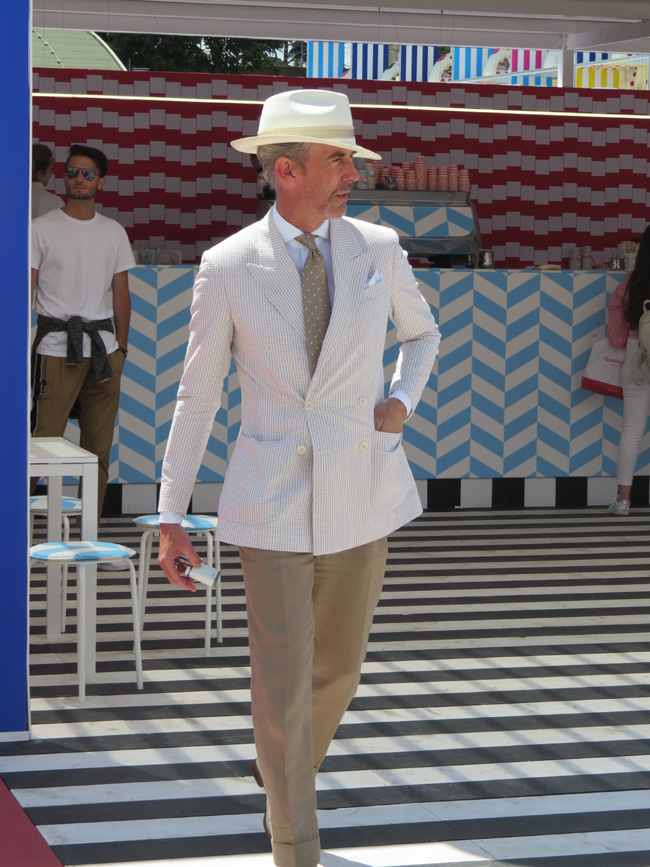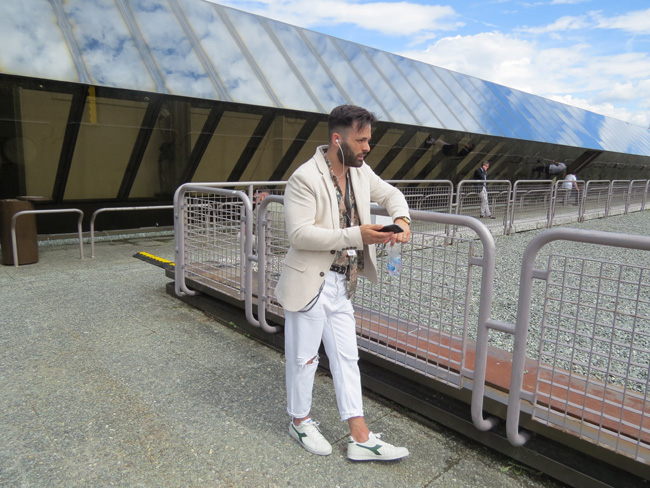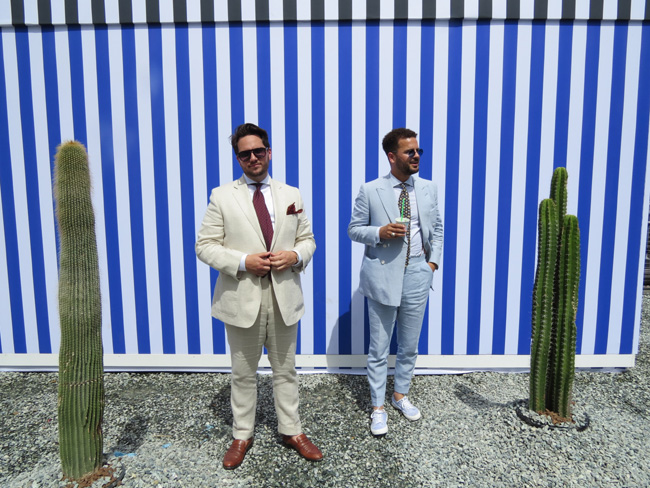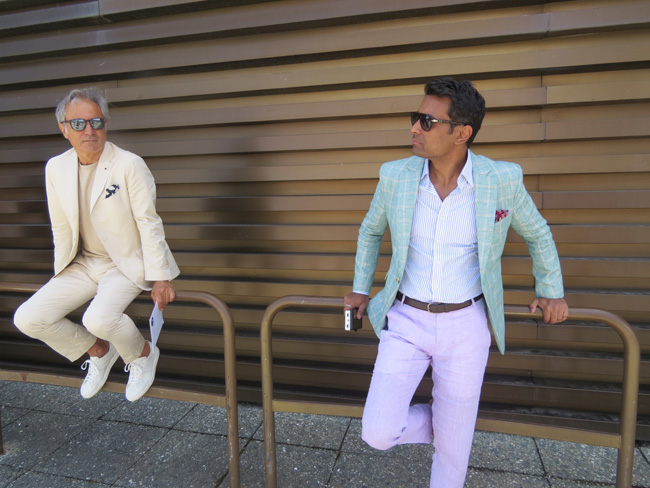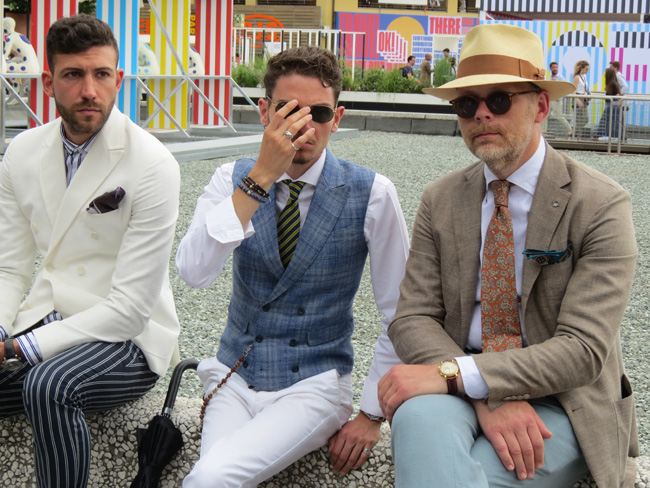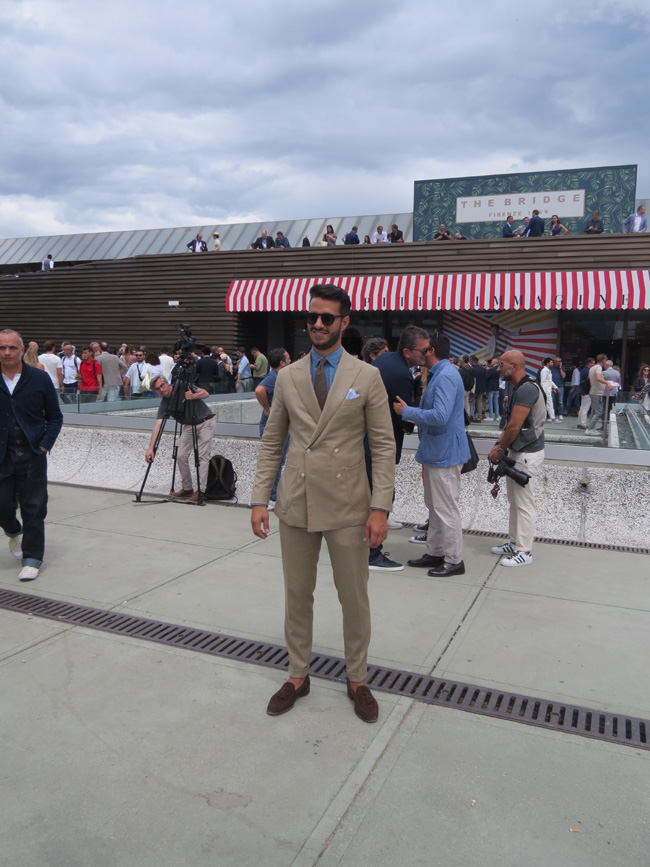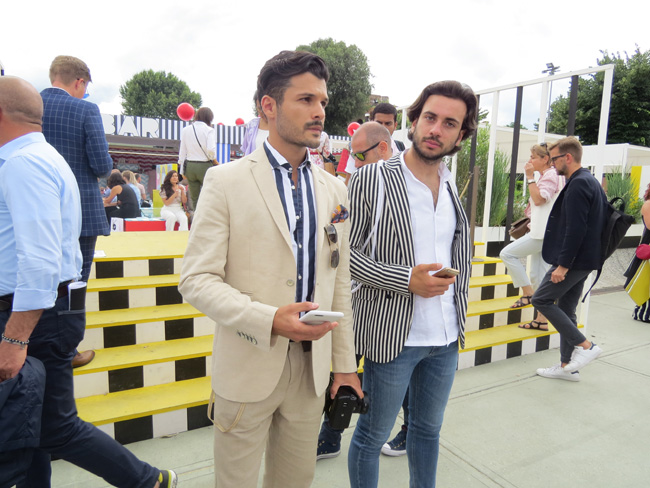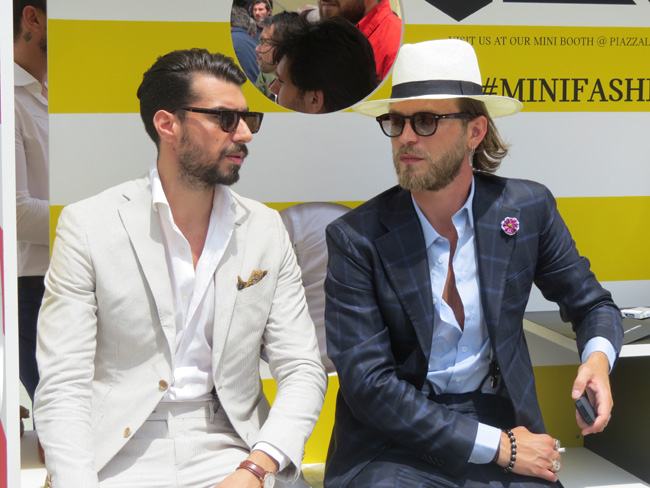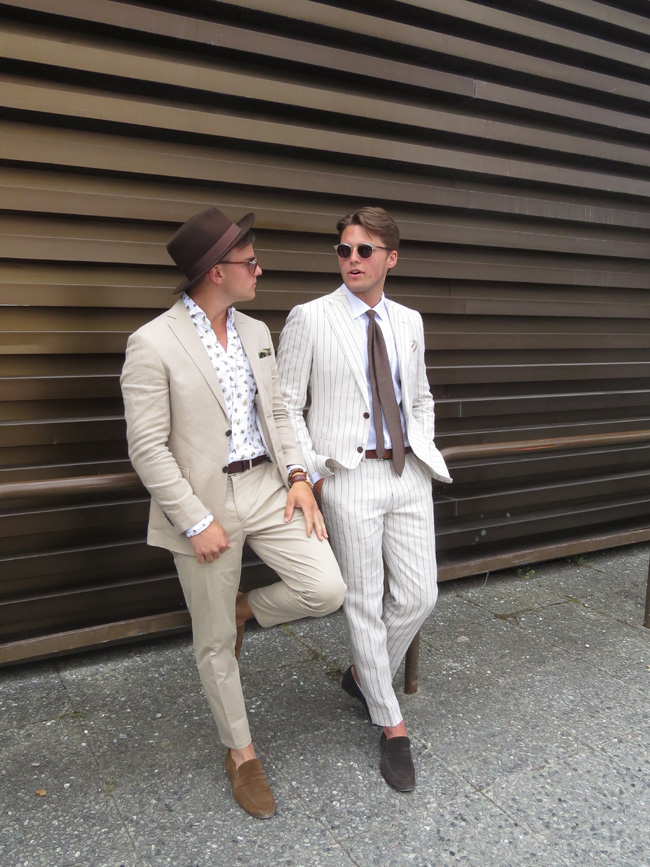 Prints:
Checks: - plaid, check, tartan, windowpane; there are many different terms and names thrown around to describe this kind of print. With a checked suits' reputation long-since damaged by cheesy salesman and spectacled 90s tween TV characters on the prom episode special, modern day designers and street style icons are being tasked with something pretty difficult – bringing the check suit away from its place next to Donald Trumps hair in Tabbooland back into the world of the living.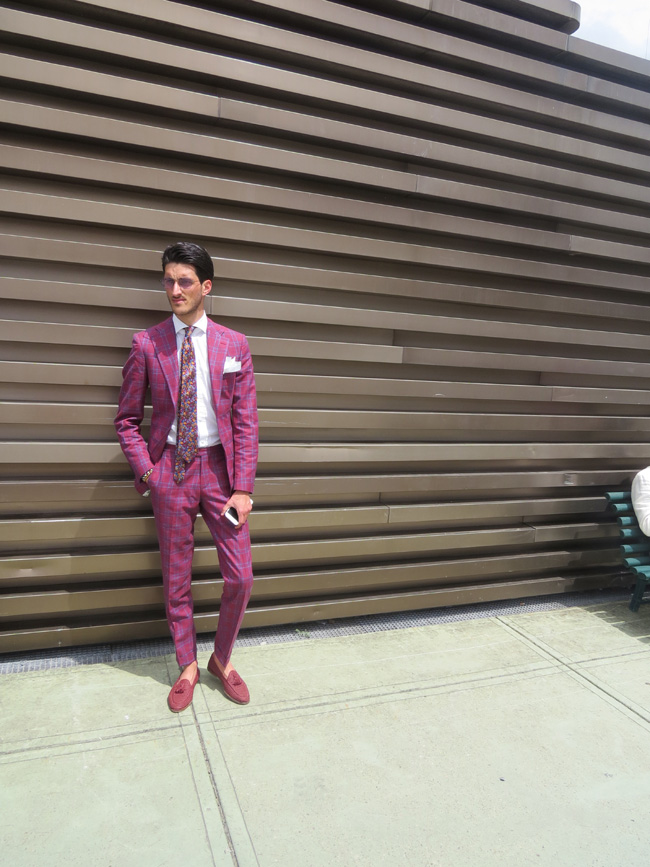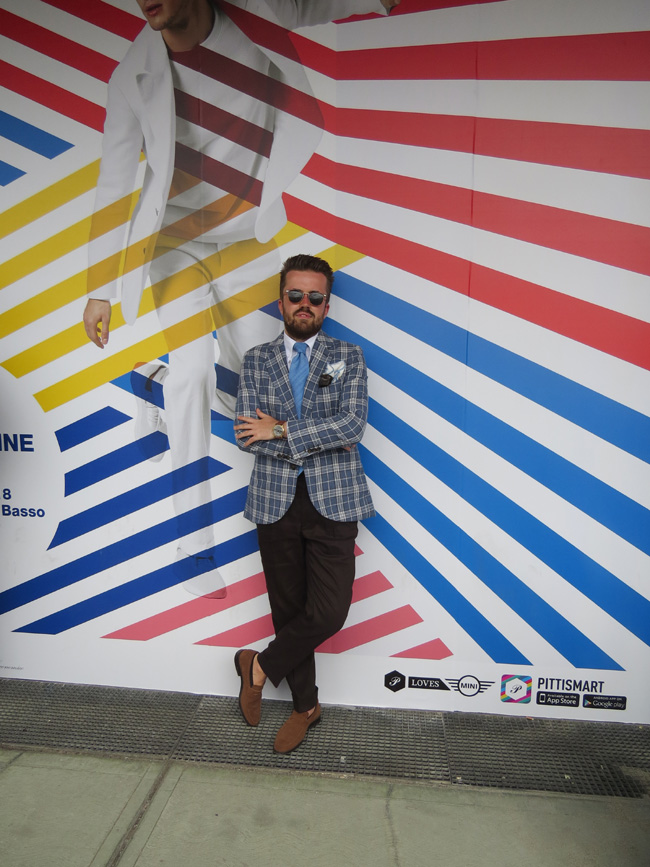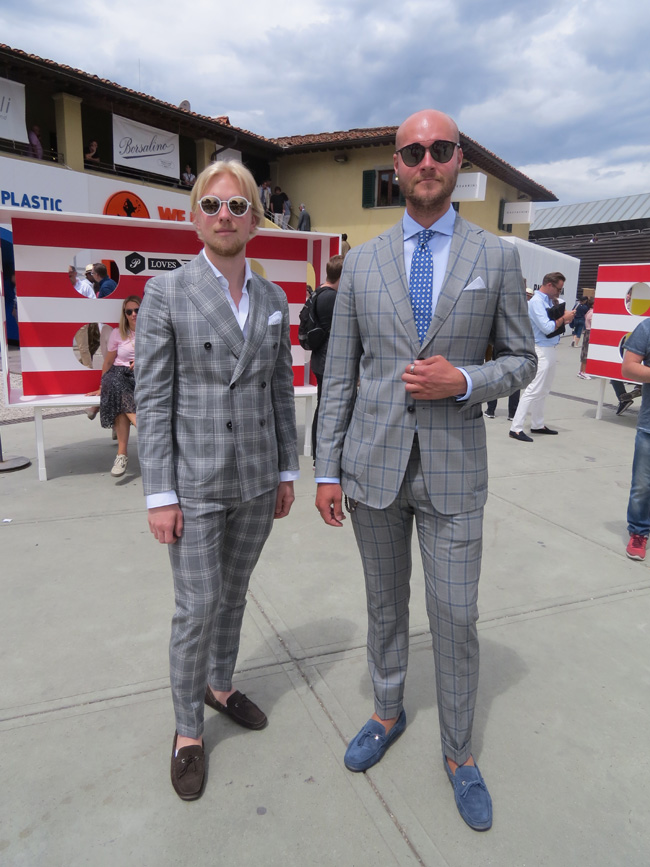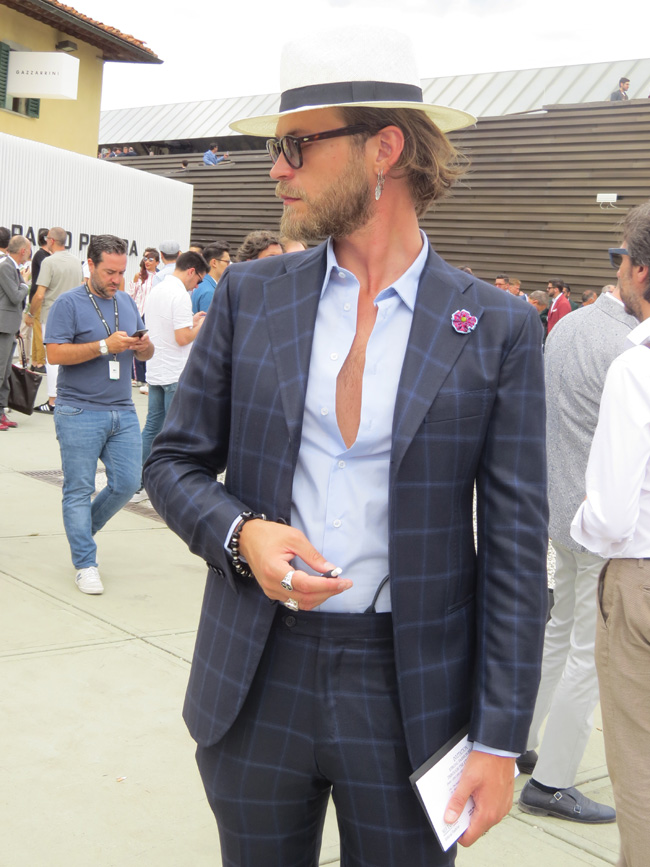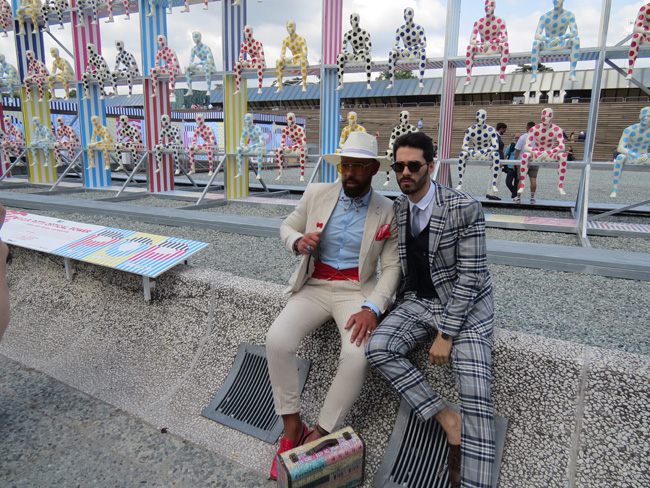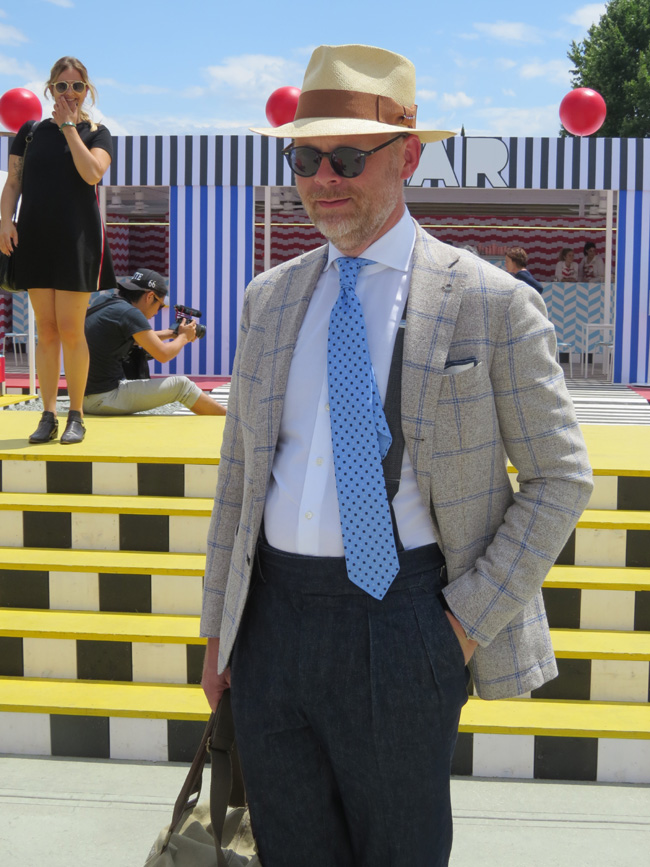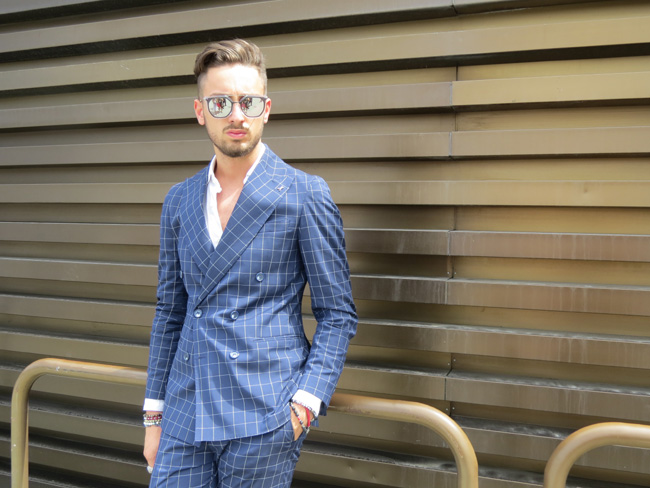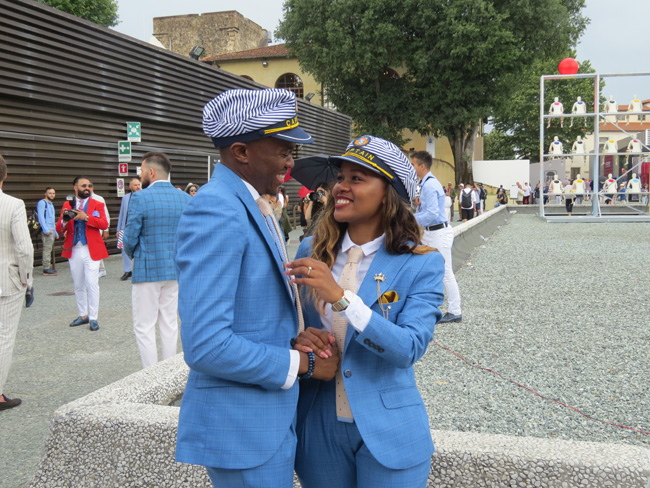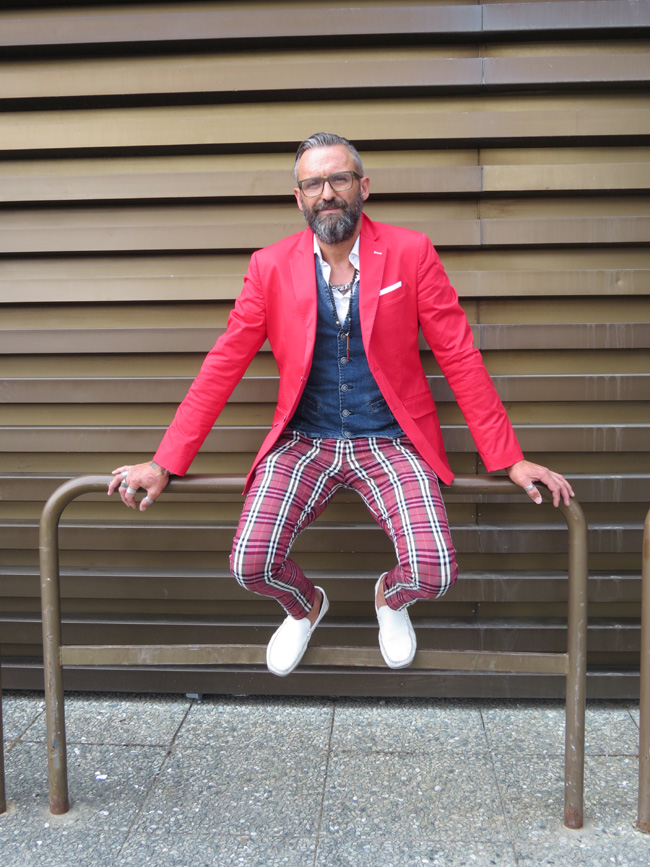 Stripes: - far from the classic pinstripe, these lines were thick, bright and bold. They were also spotted everywhere from tops and jackets to suits and trousers. If you want to catch the looks, choose a suit with thick and unmissable stripes from head to toe.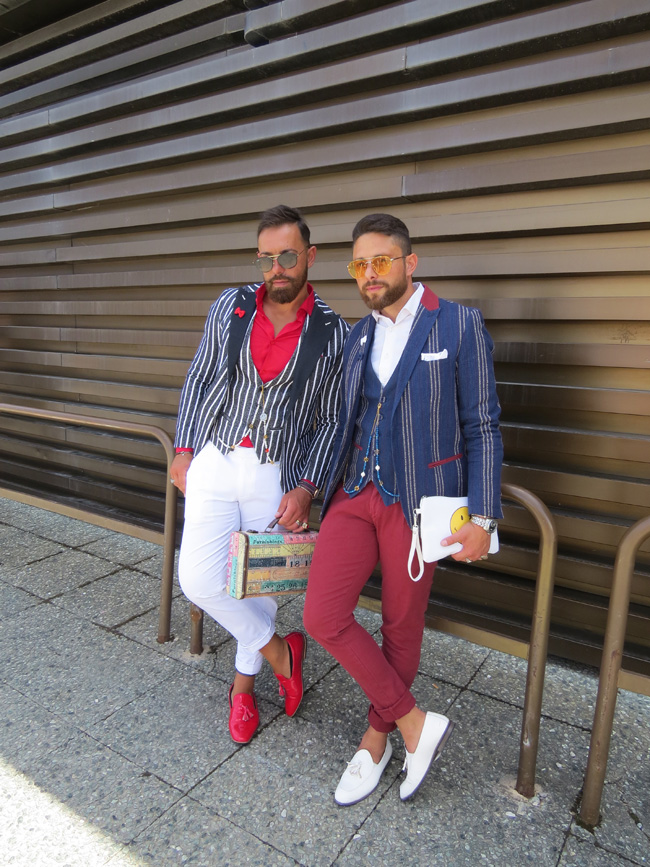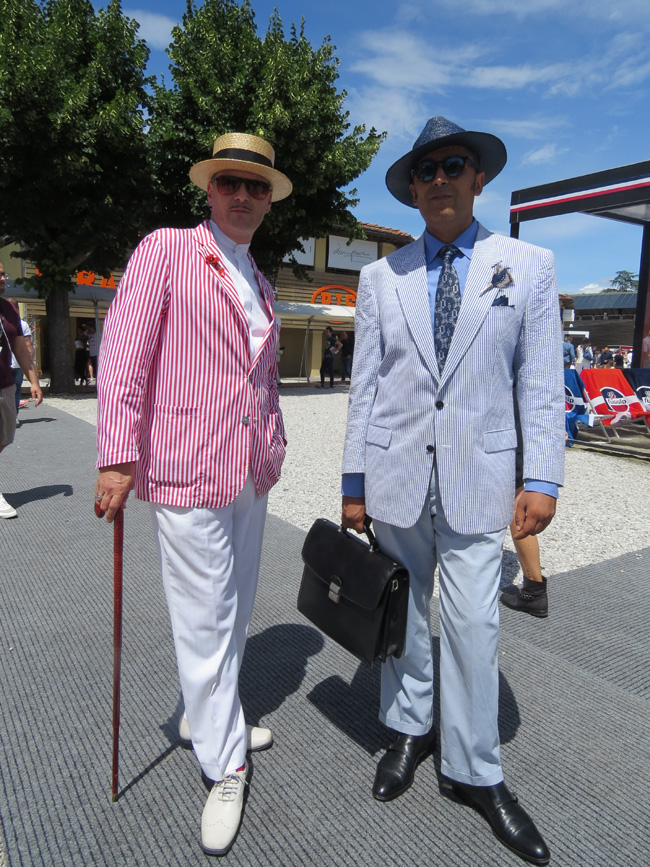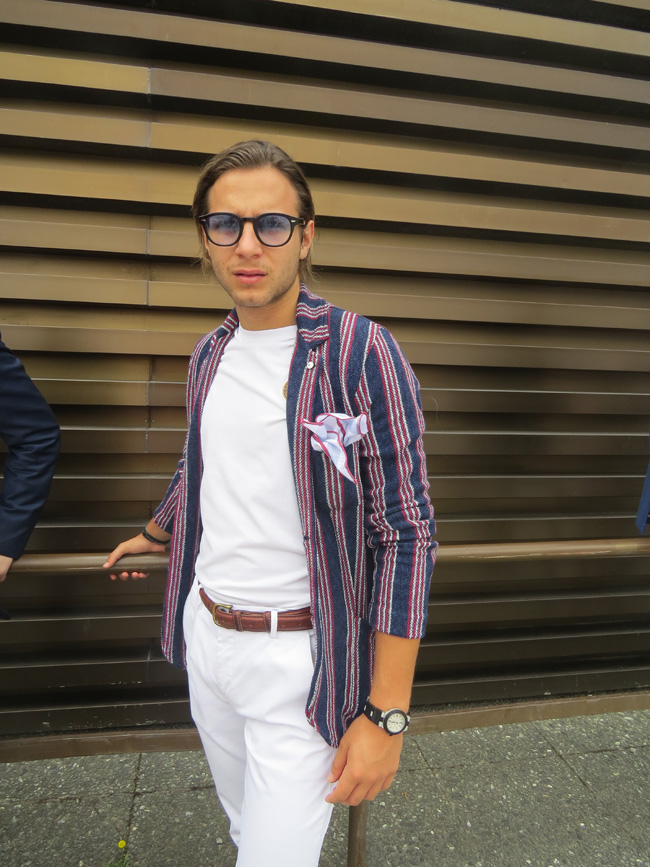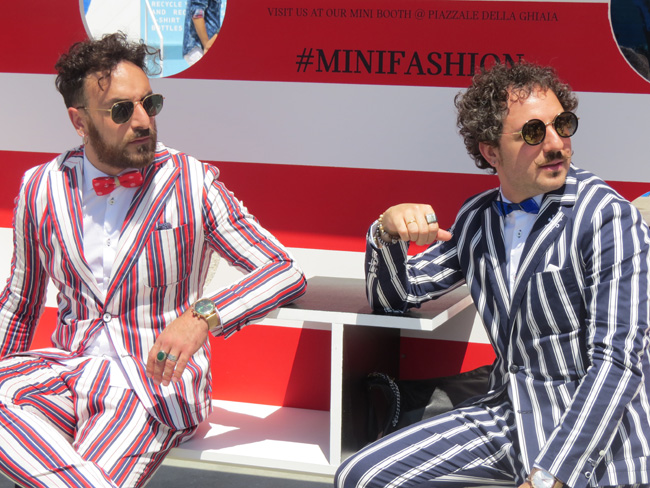 Accessories:
Strow boater hats: - perfect for summer because of its lightweight, it can shield your face from the sun while keeping your head reasonably cool. The perfect finish for your whole vision.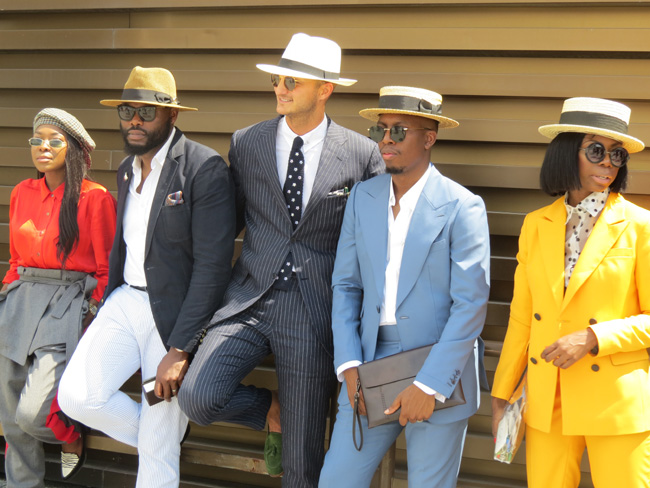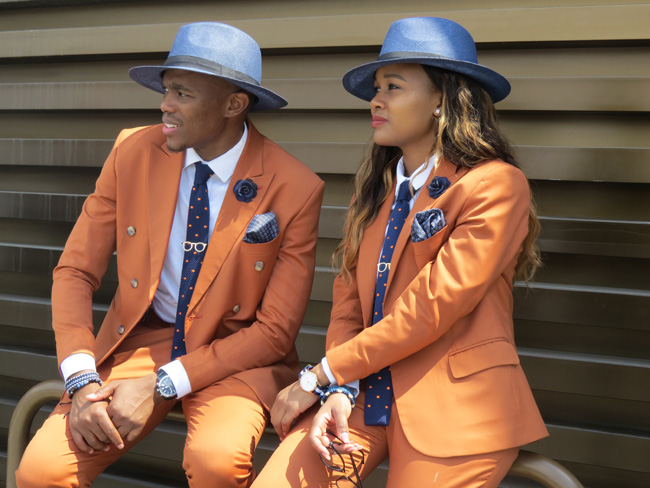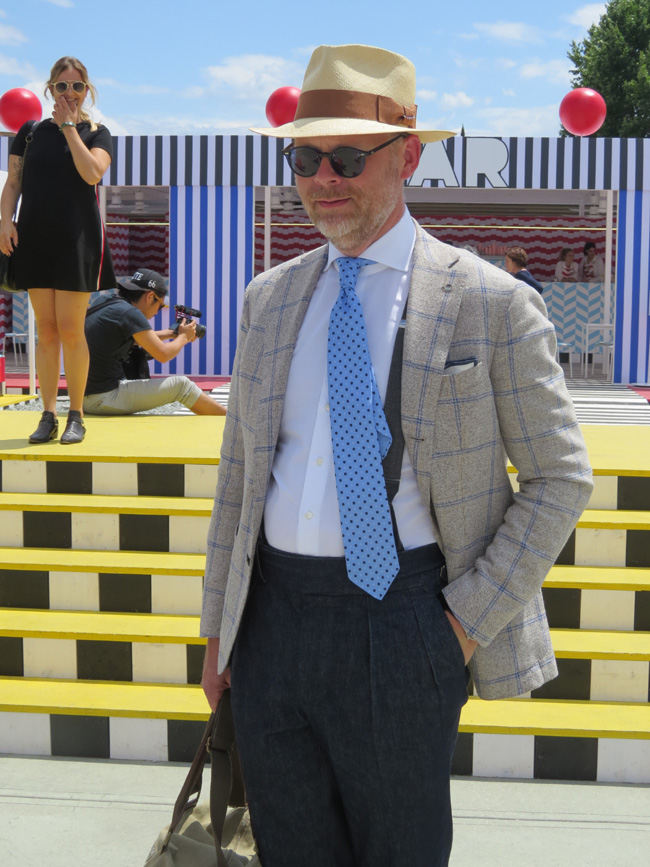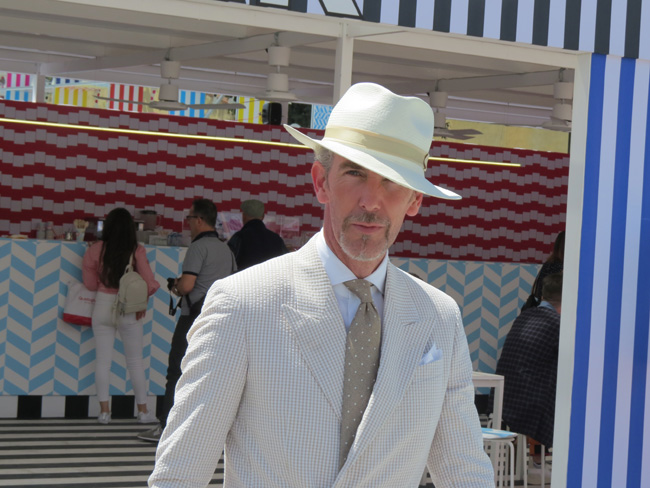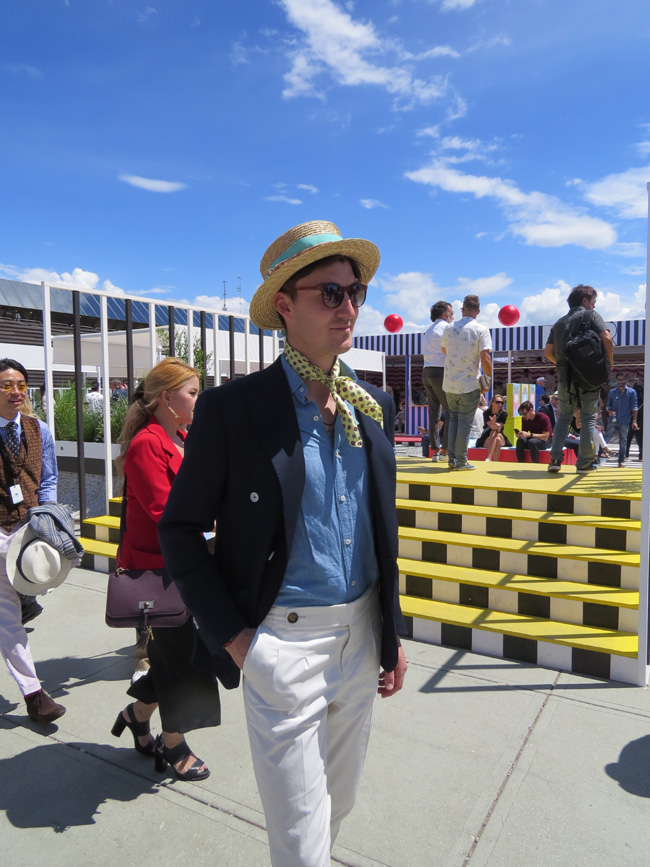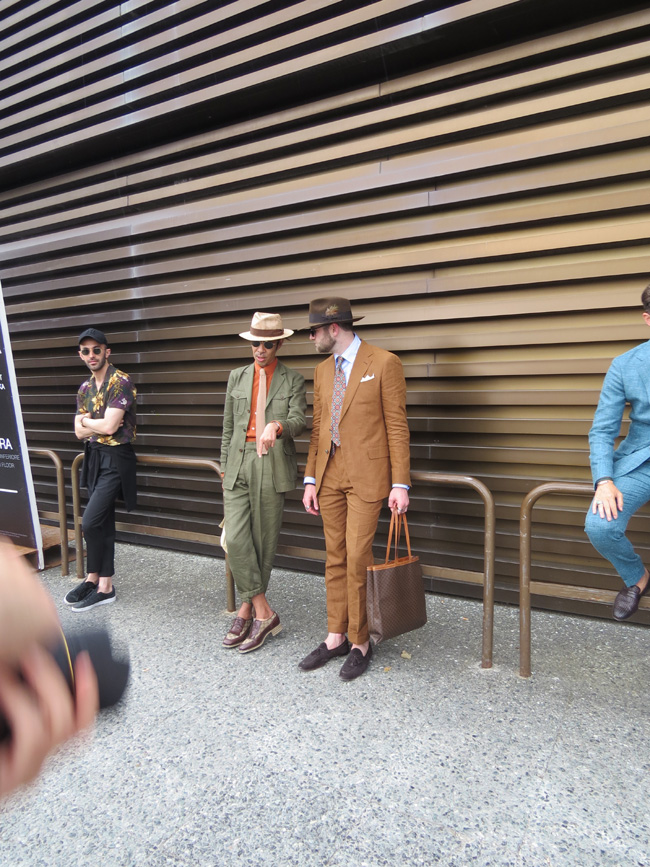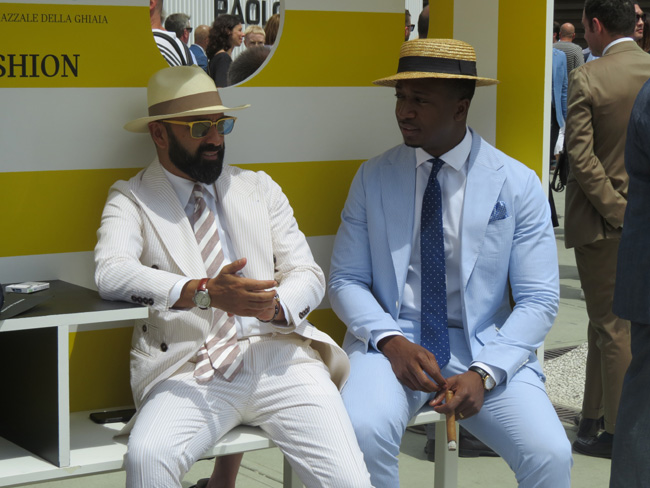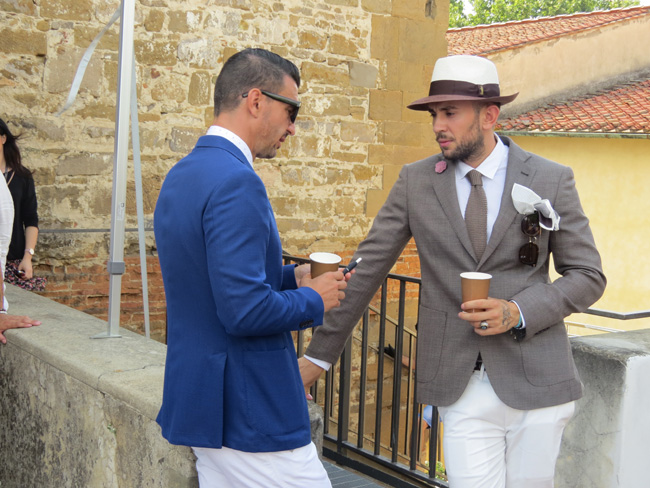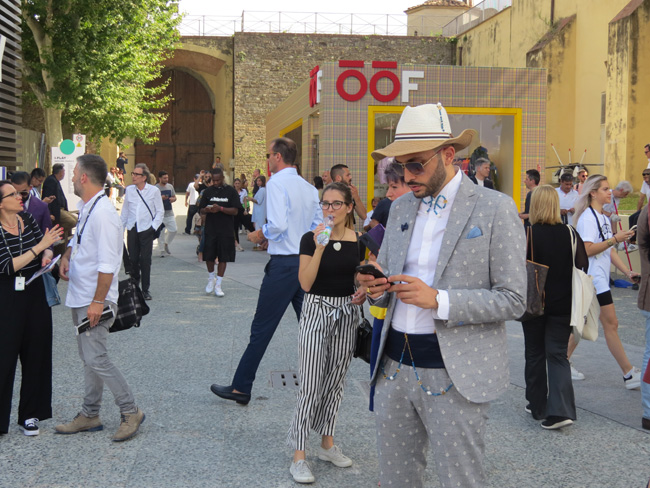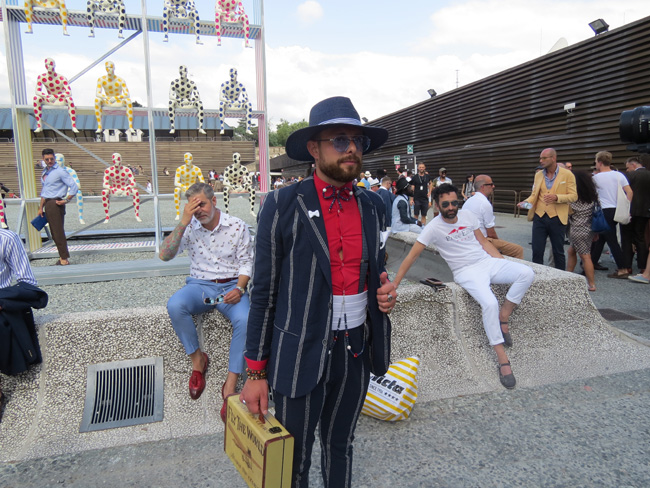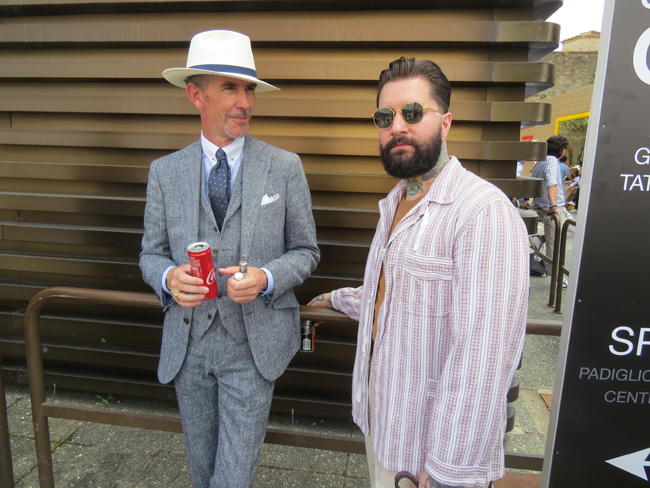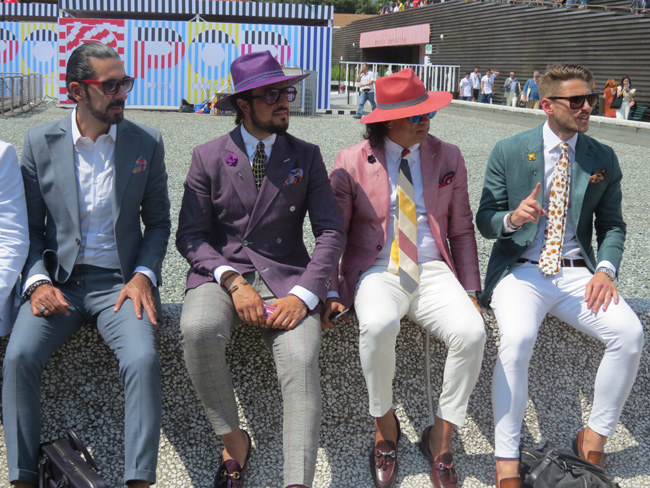 Leather clutches: - in recent years, gents have begun embracing bags more and more. The leather clutches are ideal to bring all the things you want and their simple sleek style even makes them the perfect match with a suit.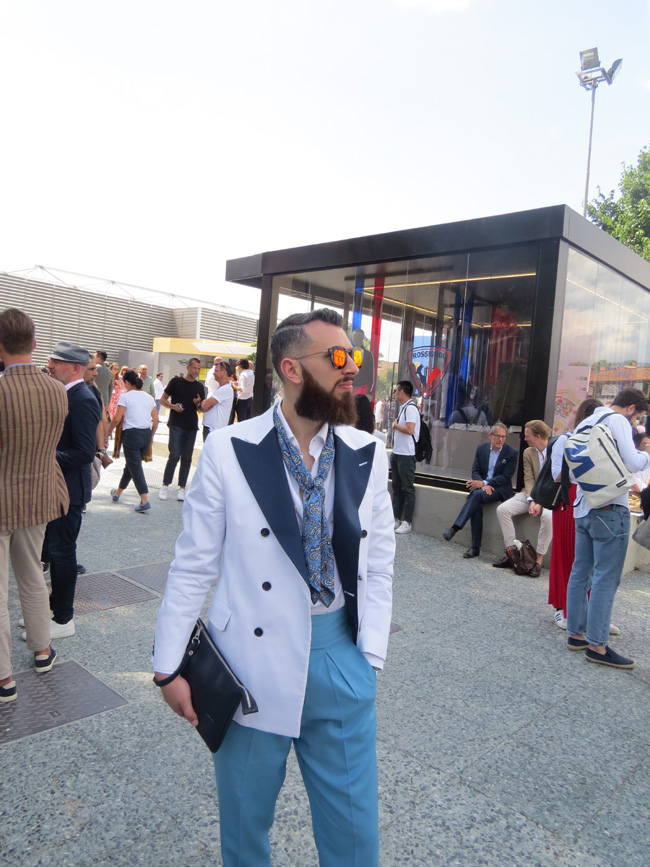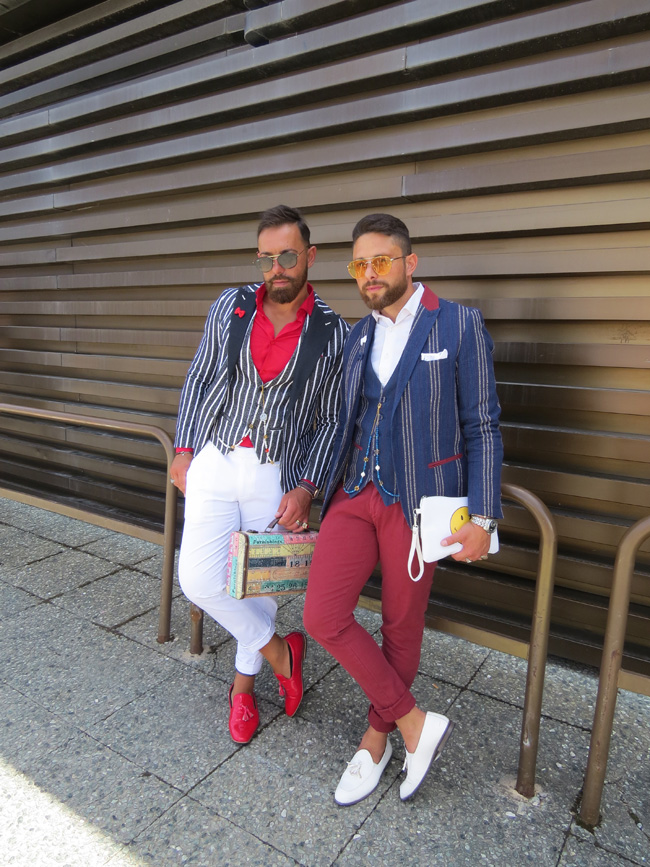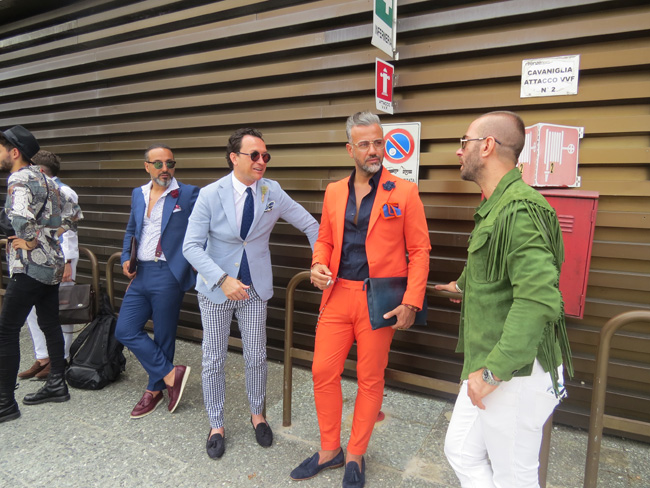 Photos: Pitti Uomo 94
Copyright BGFN


Hits: 15043 | Leave a comment