Semi-bespoke suits by Regent Tailoring
Regent offer a semi-bespoke tailoring service. A semi-bespoke service, which is frequently referred to as made-to-measure, yields results that are just as good as a fully bespoke tailor, but at a fraction of the cost and with far fewer fittings after the customer's measurements have been taken.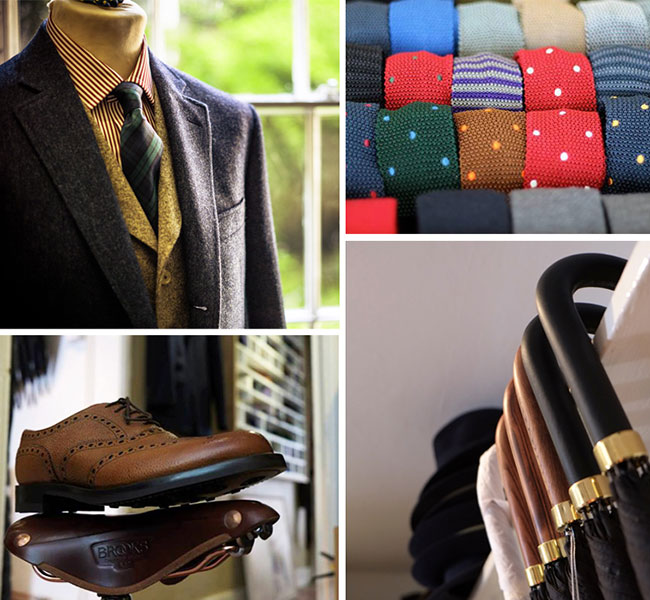 The word 'bespoke' is age-old. In the nineteenth-century, it referred to the cloth that had been selected, or 'spoken for', by a client from his tailor. Over time, the meaning of the word has been diluted and occasionally it can mislead. Some tailors will claim to offer a bespoke service when the only thing they change on the suit is the fabric. Sometimes, they might make minor alterations to the sleeve or jacket length, a process that can be referred to as a 'stock special'.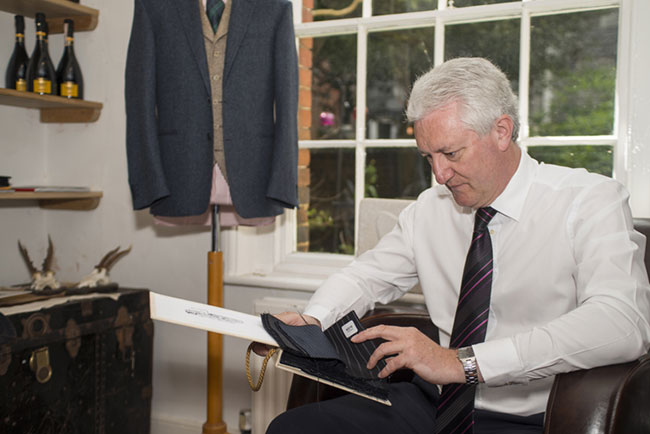 The semi-bespoke tailoring service is typically completed in two or three appointments over five to seven weeks. Fully bespoke tailoring consists of far more appointments and takes a lot longer.
On the first appointment, we measure customers and talk them through all of their design requirements. This will include choosing the fabrics, linings and other basic aspects of the suit. This appointment typically lasts two hours. A deposit for the suit is requested at this stage. It is important that customers contact us in advance of their planned visit to ensure we have sufficient time to take measurements and go through the available options. We are fairly flexible on weekdays, and can sometimes arrange evening and weekend appointments, as needed and subject to availability. Regent also offer a travelling tailor service.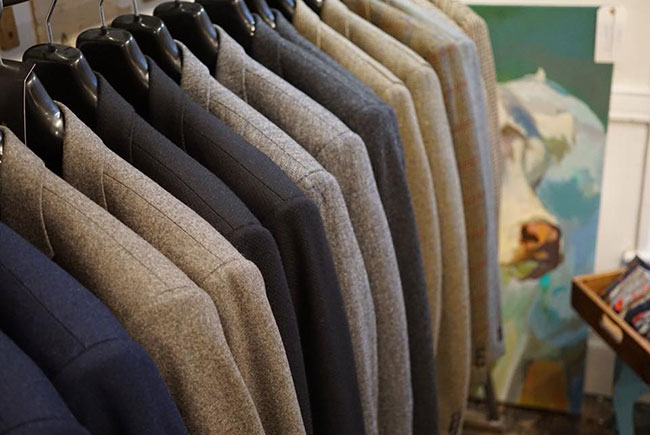 A well cut suit says a lot about the person wearing it. It is important for any tailored garment to have a fine cloth and finish, but it is the fit that truly defines a great suit. Whilst many people can find a ready-to-wear suit that fits them, for the majority of people it can be worth investing in a bespoke suit or jacket.
In the last few years, men and women have returned to tailoring. A new generation is seeking craftsmanship and a distinctive style of dress that doesn't compromise on cut, colour and style. The Regent bespoke service incorporates the essence of the brand to provide affordable tailoring options that retain the highest quality, expertise and traditional touches of classic tailoring, whilst feeling contemporary and individual.
With over a decade of experience in tailoring, the Regent family pride themselves on maintaining simplicity with exceptional attention to detail. Whether it is a two- or three-piece suit, a tweed jacket or formal shirt, they always aim to create something that reflects their customer's personal style.
A suit, as an expression of elegance and professionalism, remains essential for the board room, an interview or presentation. It helps to make an important and memorable impression that exudes self-confidence. The cloth of the suit needs to be durable, to take the rigours of the day and extensive travel, but comfortable for regular use.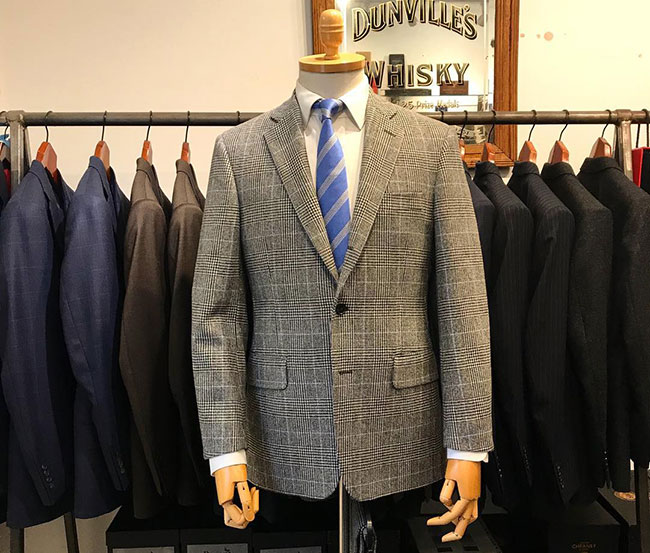 For a classic look, mid-grey suits will work well throughout the summer and winter. The colour also provides versatility because it will elegantly complement other wardrobe pieces. An alternative to grey is dark navy. This is a timeless colour that can look equally good if worn as separates. For a more contemporary update, a brighter blue can look particularly effective. There are, of course, thousands of cloths to choose from and many options available, particularly if you want to make more of a statement through your tailoring. 'Mad Man'-inspired Prince of Wales checks, lightweight subtle tweeds and grey flannel can all make an impact in the corporate world.


Hits: 14195 | Leave a comment