How a bespoke Santamaria shirt is made
Santamaria Shirt Makers is a UK bespoke shirt tailor with a Spanish heritage. Using the finest Italian fabrics to make its shirts, the company has a refined offer that ensures style conscious consumers get beautifully designed and fitted shirts, just as they want, from anywhere in the world. So what goes into making a Santamaria shirt?
It all starts with the fitting. Customers are involved in every step of the process which begins by choosing the shirting fabric. The material is woven by eponymous labels like Thomas Mason, David and John Anderson, Canclini, Grandi Rubineli, Textiber and Sidogras. Thomas Mason, for example is widely known to have the best and most exclusive shirting fabrics in the world and Santamaria offers its 'Sea Island' collection, as worn by James Bond, in-store.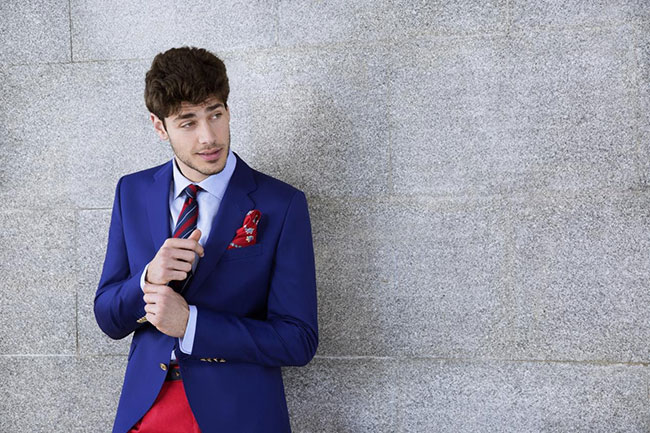 Working with these high end mills enables Santamaria to tailor-make the highest quality shirts and give customers over 200 fabrics to choose from. To design their shirt, customers add their very own personalised touches such as collar type, cuffs, buttons, contrasts and even embroidered initials. All these individual elements come together to create truly bespoke designer shirts not to be found anywhere else. Once the fitting measurements and shirting choices have been made, the order is sent to Spain to be reviewed by Santamaria's expert tailors. They hand cut and stitch the shirt at their workshop in Madrid to ensure the quality workmanship that has carried the Santamaria name for over thirty years. The tailoring takes up to two weeks and after passing exhaustive quality controls, the shirt will be delivered a week later in the UK/EU.
In addition to FREE worldwide delivery on all orders over ?100, Santamaria operates a 100% fit guarantee to assure customers of a perfectly fitting shirt. If it doesn't fit in any way, it is remade completely free of charge, to the customer's satisfaction.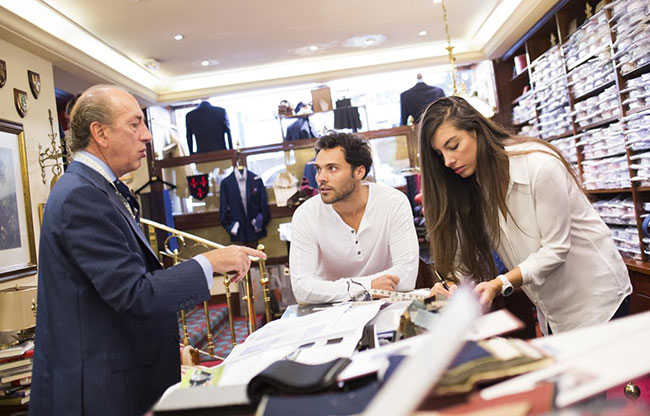 Santamaria's unique services include:
Online bespoke service - with their one of a kind 3D shirt designer, customers can create their perfect shirt from the comfort of their home, almost anywhere in the world
Athletic/muscle fit - shirts that uniquely fit the wearer. These are nowhere to be found on the high street - no more baggy or undersized shirts
Hand stitched shirts - a unique tailoring practice where the collar and cuffs are hand stitched to achieve a one of a kind finish
Express shirt making - bespoke shirts in a week whereas the normal time scale is 4 weeks
Ladies Bespoke shirts/shirt dresses - a unique in store service were clients can design any style they want and ensure perfect fit
Kids bespoke - a 'mini-me' father & son matching outfits


Hits: 9779 | Leave a comment