The style of the richest men - Jeff Bezos
Jeffrey Preston Bezos was born on 12th of January, 1964. He is an American technology entrepreneur, investor, and philanthropist, best known as the founder, chairman, and chief executive officer of Amazon, the world's largest online shopping retailer.
Bezos was born in Albuquerque, New Mexico and raised in Houston, Texas. He graduated from Princeton University in 1986 with degrees in electrical engineering and computer science. He went on to work on Wall Street in a variety of related fields from 1986 to early 1994. He founded Amazon in late 1994 on a cross-country road trip from New York City to Seattle. The company began as an Internet merchant of books and expanded to a wide variety of products and services, most recently video and audio streaming. It is currently the world's largest Internet sales online company, as well as the world's largest provider of cloud infrastructure services via its Amazon Web Services arm.
On July 27, 2017, he briefly became the world's wealthiest person when he accumulated an estimated net worth of just over $90 billion. His wealth surpassed $100 billion for the first time on November 24 after Amazon's share price increased by more than 2.5%. He was formally designated the wealthiest person in the world on March 6, 2018 with a registered net worth of $112 billion by Forbes, becoming the first centi-billionaire. As of March 21, 2018, he has an estimated net worth of $130.8 billion, and is contended to be on track to become the wealthiest person in contemporary history.
As a chief, Bezos' style is formal. When he attend conferences and presentations, he wears a suit combined with a tie. His suit choices are in neutral colours such as black, blue, and grey and only the ties are printed and colourful.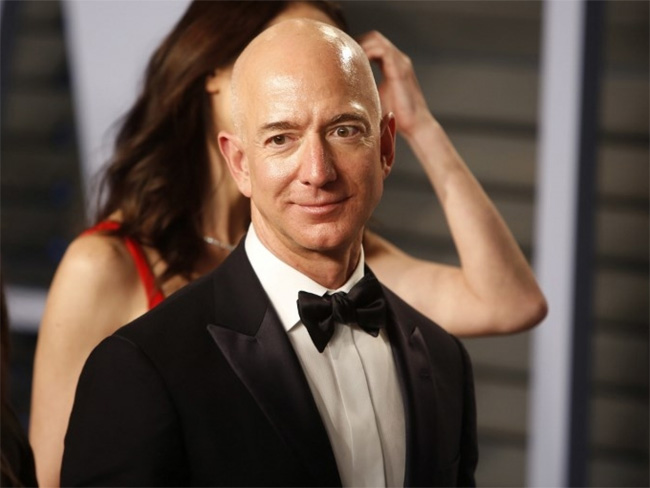 Jeff Bezos dressed in black tuxedo with white shirt and black bowtie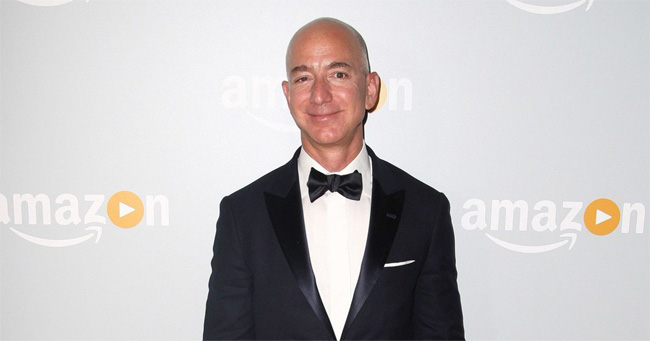 Jeff Bezos dressed in black suit with satin revers combined with white shirt, black bowtie and white handkerchief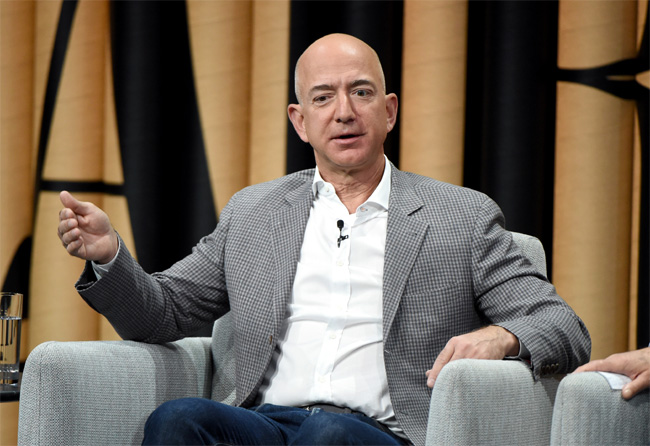 Jeff Bezos dressed in small checked jacket combined with white shirt, jeans and no tie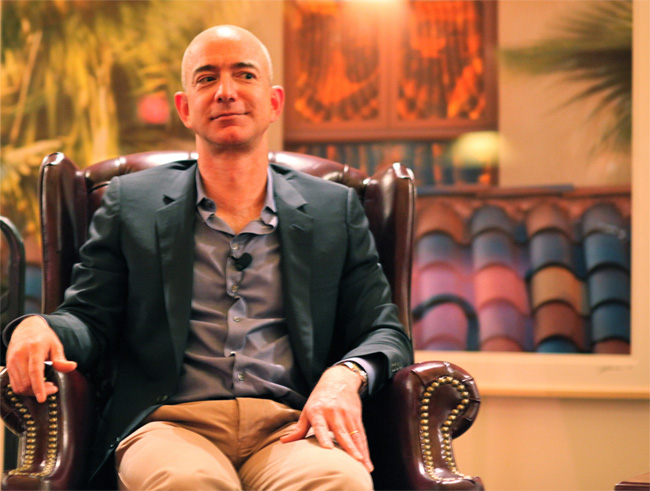 Jeff Bezos dressed in olive green jacket with light blue shirt and beige pants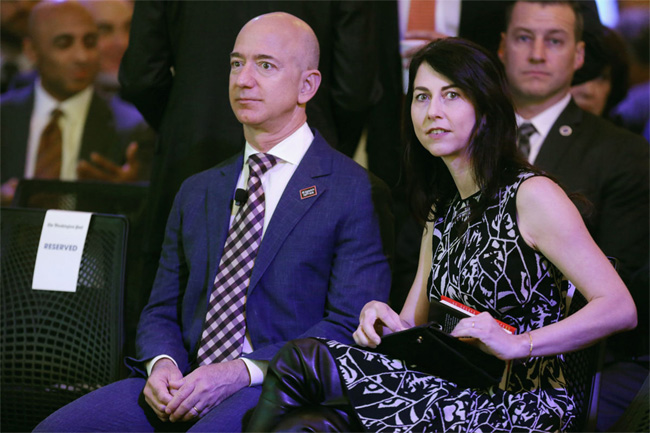 Jeff Bezos dressed in blue suit with white shirt and checked tie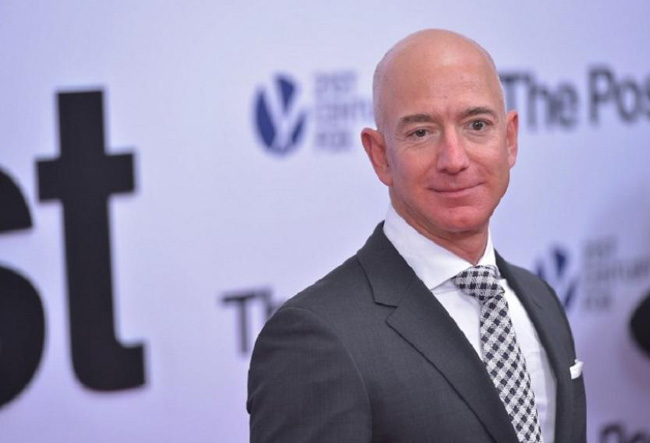 Jeff Bezos dressed in grey suit with white shirt and checked tie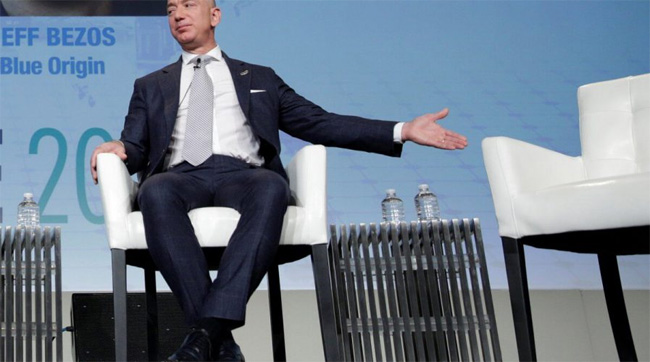 Jeff Bezos dressed in charcoal suit with white shirt and printed tie and a handkerchief

If you like the style of the billionaire, vote for
Jeff Bezos
in BGFN readers' voting for Most Stylish Men 2018


Hits: 23589 | Leave a comment