Paul Smith presents outfit inspiration for a summer wedding
Find outfit inspiration for a summer wedding: whether you're the groom, best man or an invited guest.
The Groom:
For the groom it's best to keep things classic. The last thing you want to do is upstage the bride with a velvet tux or brilliant blue suit. This three-piece suit is formal without being stuffy. The cut is slim and flattering, while the subtle check fabric gives it a modern edge. This is matched with a traditional navy tie and elegant leather shoes.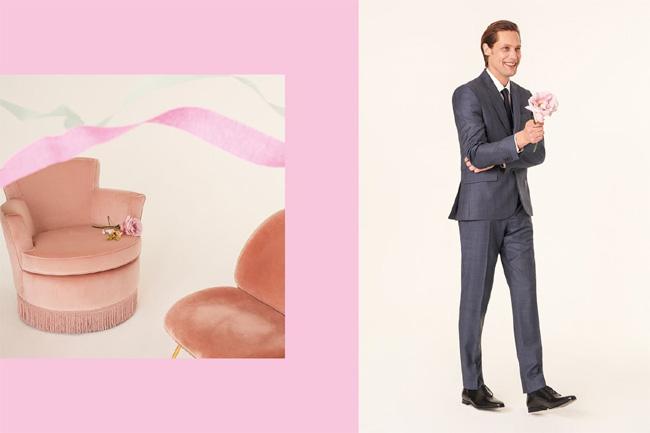 The Best Man:
As best man it's you're job to keep the guests laughing and drinks flowing. You'll be doing a lot of running around, so the quick recovery 100% wool fabric and comfortable fit of A Suit To Travel In will be perfect for you. When paired with a classic brogue and a striped tie, you'll end up with a refined formal outfit with just the right amount of personality.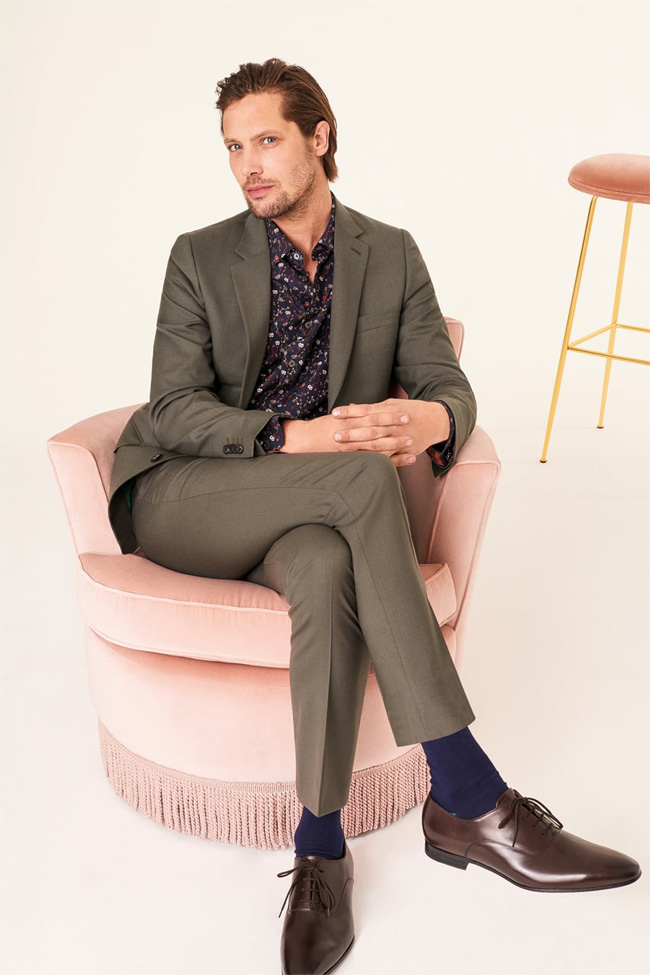 The Day Guest:
As a day guest you will need a foot in both camps: the formal ceremony and the relaxed reception. For men, a suit in a non-traditional colour. Instead of the safe choice of navy, why not try a muted olive or steel blue. If you're not part of the main wedding party there's no need for a tie. On top of this, a floral shirt will help you to bridge the gap between fun and formal. For women, a colourful floral dress paired with elegant heels is the answer. It's a combination that will look just as good in the chapel as it will at 1AM on the dance floor.
The Evening Guest:
Now that the important business is over and done with, let the celebrations begin in earnest. The kids have behaved like little angels all day, and they've looked adorable in their colourful day dress and A Suit To Play In. But the evening is when the cake is cut and the adults can cut loose. Evening guests can afford to be more adventurous with their outfit choices. Men can opt for a colourful suit matched with a dark shirt for a sophisticated evening look.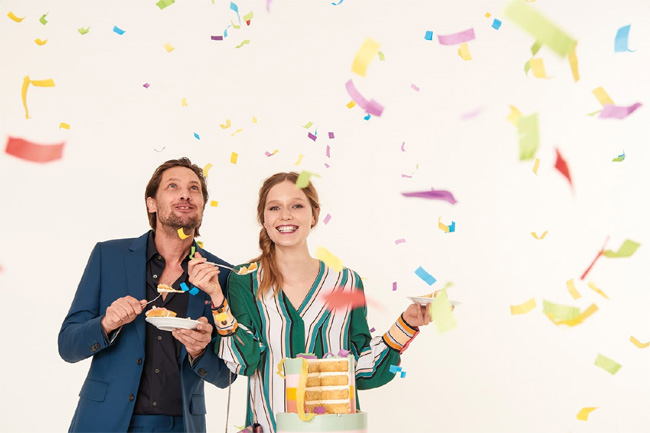 www.paulsmith.com


Hits: 7809 | Leave a comment