Trabaldo Togna 1840 received "303 TUSCANS" award for ethical fashion
At Milano Unica Trabaldo Togna 1840 was one of the brands that received the "303 TUSCANS" award for ethical fashion. It is awarded to manufactures of fabrics made from natural materials, following the principles of Ethical fashion and having transparent supply chain.
Innovative stretch fabric by Trabaldo Togna 1840
Estrato is a line of high quality elasticized fabrics made from the finest raw materials, which make it possible to make suits always flawless, even after a busy day of work or after a long journey.
Estrato can be considered the latest generation of fabrics because it inherits all the features of the drapeau and woolen Biella's textile tradition, enhancing and amplifying the natural elasticity of the fibers without the presence of synthetic elements.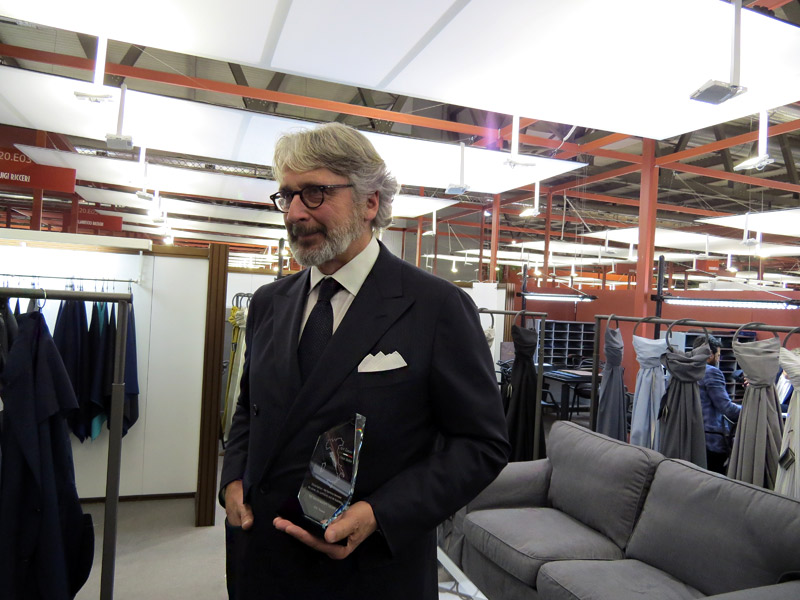 The process that takes a fabric to become Estrato starts from a careful selection of wool and noble fibers used to be then worked with highly innovative techniques. This is not a chemical treatment but is the result of a process that amplifies the natural elasticity of the most valuable fibers without the addition of any synthetic element. The raw material combined with the know-how of the whole process of the textile industry, allows a unique and inimitable fabric performance, giving the finished garment a one of a kind elasticity.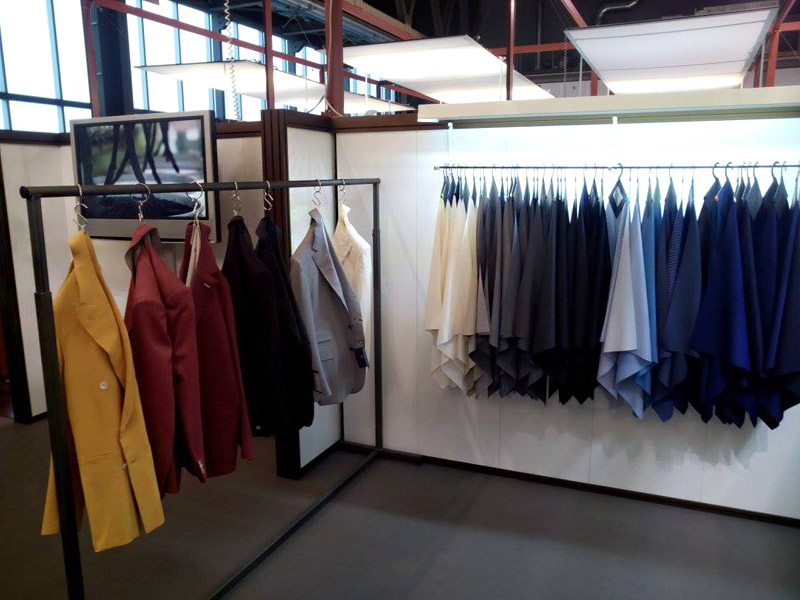 At first sight, Estrato may seem like a traditional fabric, but actually it expresses all its qualities when it becomes a suit, trousers, jacket, coat. It allows to develop a concept of clothing that, without distorting the personal style of the consumer, frees it naturally from the most extreme limit of a garment: steadiness.
The intrinsic qualities of fit and comfort of the wool and the absolute naturalness of the fibers give ductility to the creation of a garment, without complicating the stages of its processing, from cutting to tailoring. A crease-proof fabric that follows the movements of the body to perfection and which, once wore, expresses feelings of modern nobility. Estrato has no memory effect and does not crease: it is the ideal fabric for travel suits and a starting point for the best tailoring.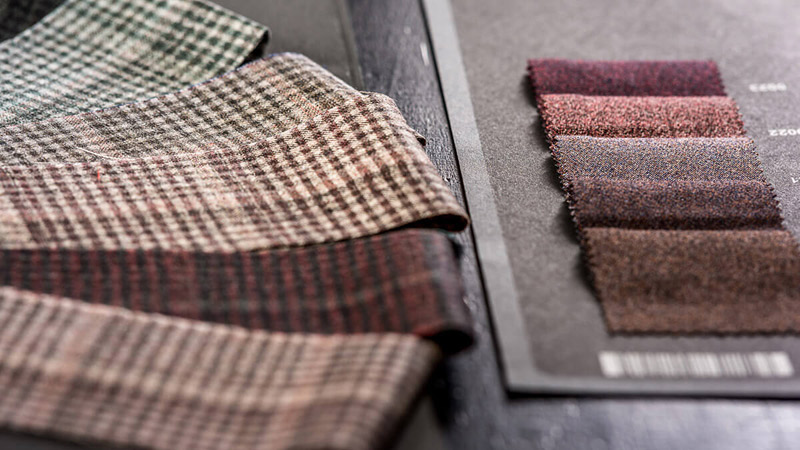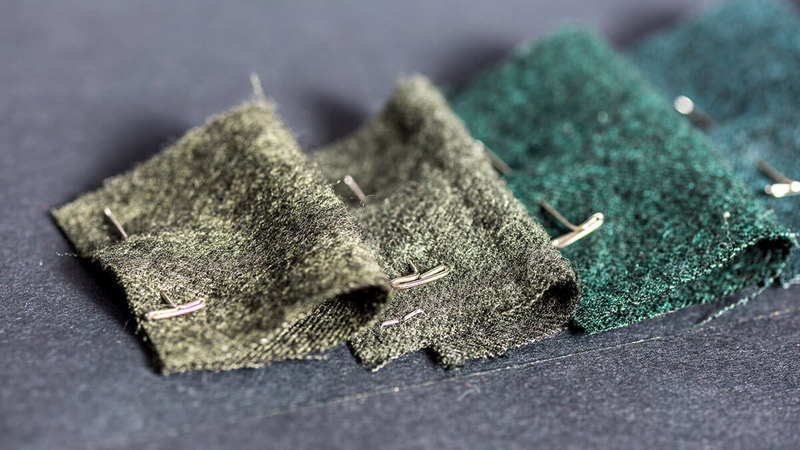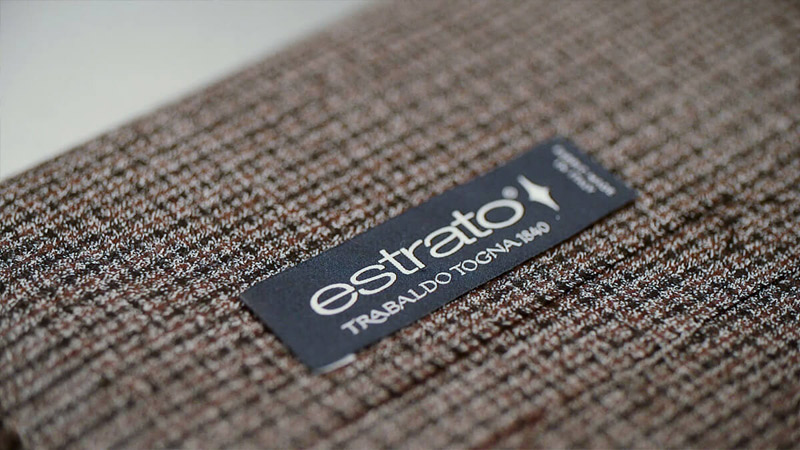 Within our Estrato collections you can find fabrics developed in richly colored dyed yarn, modern and traditional fantasies with precious designs: Super 120's wool at Super 180's, wool and cashmere, pure cashmere.
The perfection of each fabric is the result of the extraordinary contribution of our women and men, who every day know how to make the most of the technology and knowledge of the Biella textile tradition.

Hits: 9428 | Leave a comment