Celebrities' style: Kit Harington
Christopher Catesby "Kit" Harington was born on 26th og December 1986. He is an English actor and producer. Born in Acton, Greater London, Harington studied acting at drama school, while starring in the National Theatre's adaptation of War Horse. His film debut was in Silent Hill: Revelation (2012). He has since appeared in films such as the romantic historical film Pompeii (2014), the computer-animated fantasy film How to Train Your Dragon 2 (2014) and the British drama film Testament of Youth (2014).
Since 2011, Harington has risen to prominence playing the role of Jon Snow in the HBO television series Game of Thrones, which garnered him a nomination for the 2016 Primetime Emmy Award. In 2017, Harington became one of the highest-paid actors on television and earned ?2 million per episode of Game of Thrones.
Now, let's talk about Kit Harington's style: in daily life he prefers the casual outfits such as skinny jeans and tees but when we talk about a formal event his suit choices are perfect.
As one of the brighten TV stars, Harington spends a lot of time the red-carpet, so a sharp suit is essential. There is an occasion that calls for the tailored look and Harington knows how to wear it.
The first thing to consider - is the cut. Classy shades and materials are all well and good, but if it's hanging off you like a curtain, it's not going to work. With suits, form-fitting cuts are crucial. Harington has a stocky build that is accentuated well by a tighter suit.
For Kit's style the shade and material of the suit are very important. Harington veers away from the standard black on white choice, opting instead for a fresher, navy blue flecked jacket and trousers. This style-distinguishing colour is enhanced further by the material – light linen.
We selected the best suit choices of Kit Harington: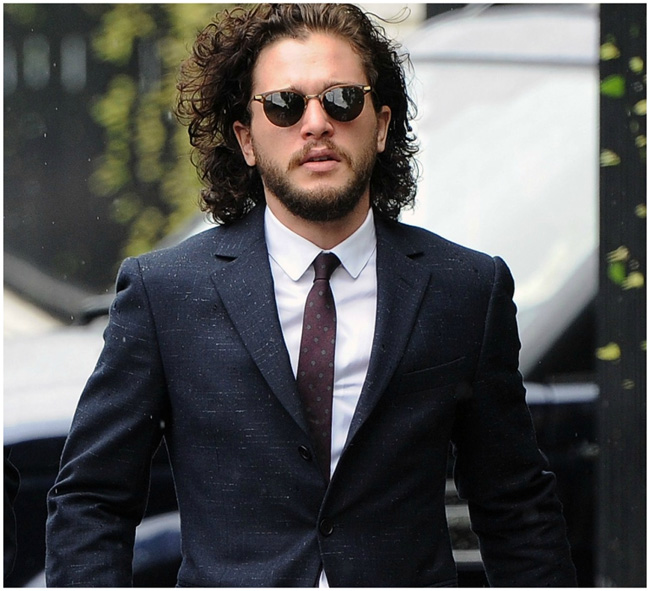 Kit Harington dressed in two buttoned dark suit combined with white shirt and a tie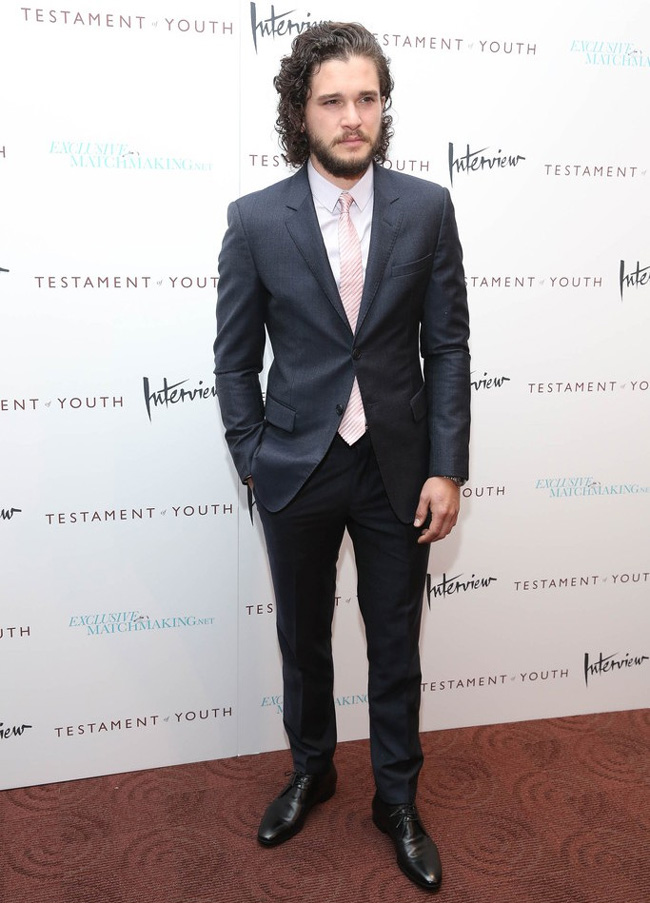 Kit Harington dressed in two buttoned dark suit combined with light blue shirt and a striped tie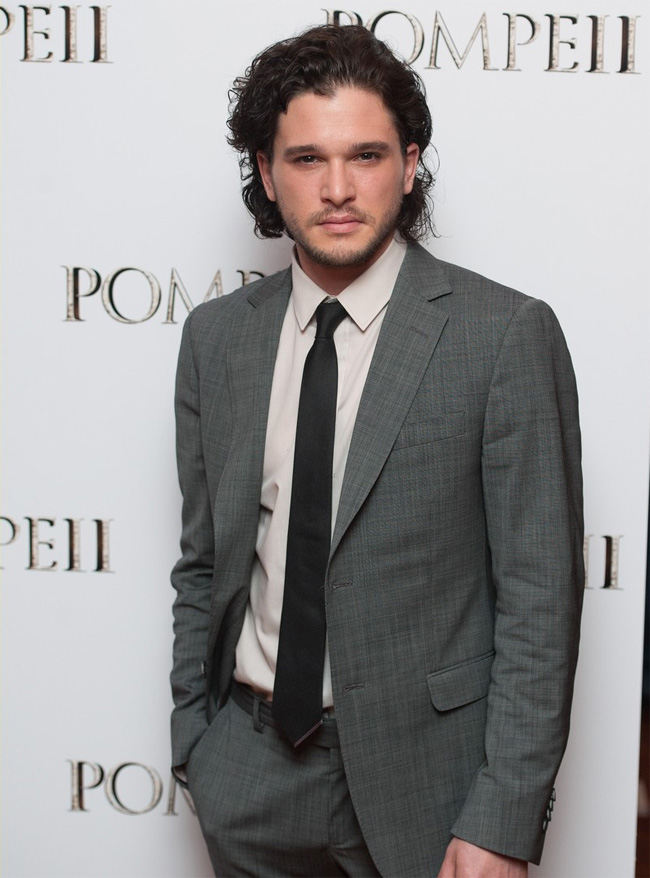 Kit Harington dressed in two buttoned grey suit combined with light shirt and a black tie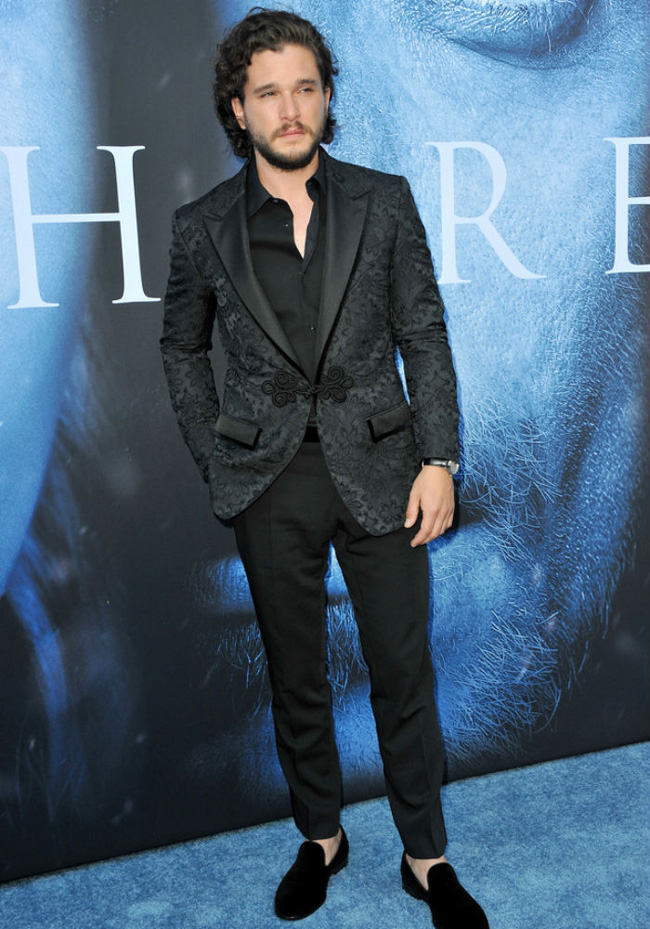 Kit Harington dressed in black floral jacket combined with black chino pant and black shirt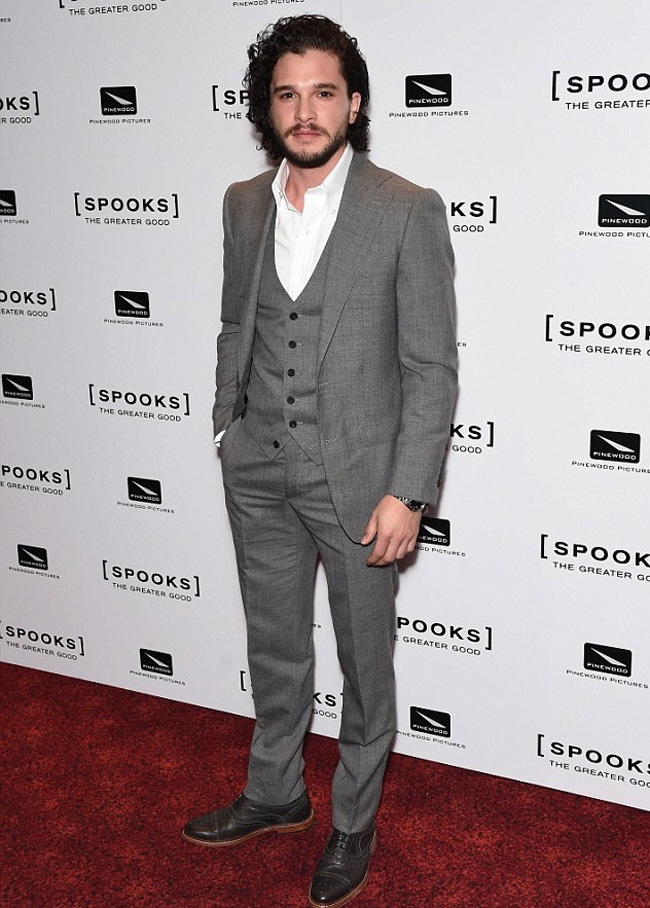 Kit Harington dressed in grey three piece suit combined with white shirt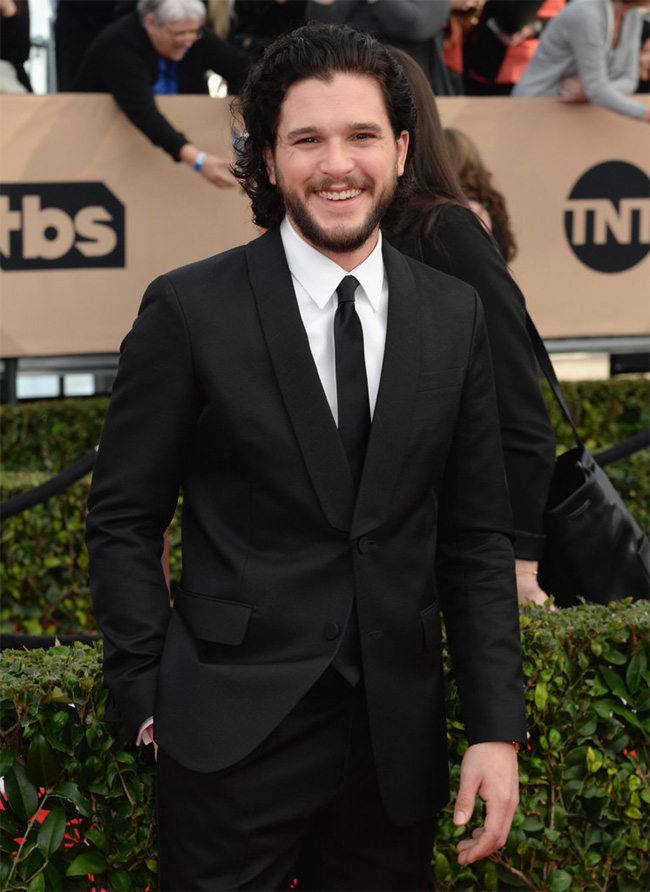 Kit Harington dressed in two buttoned black suit combined with white shirt and black tie - classic and stylish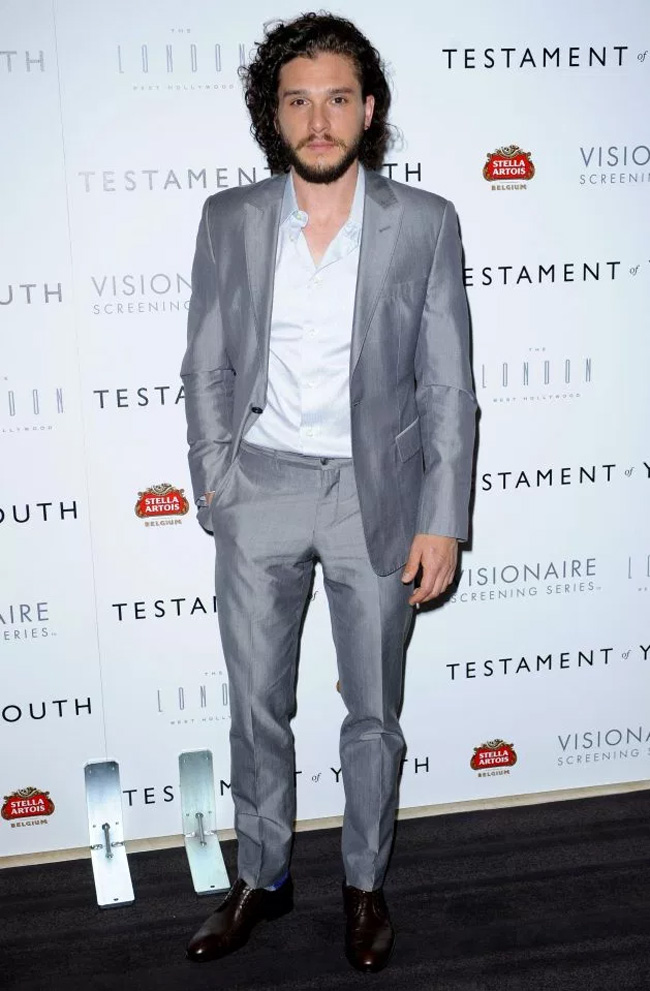 Kit Harington dressed in one buttoned grey shiny suit combined with light shirt and no tie - he can not avoid the casual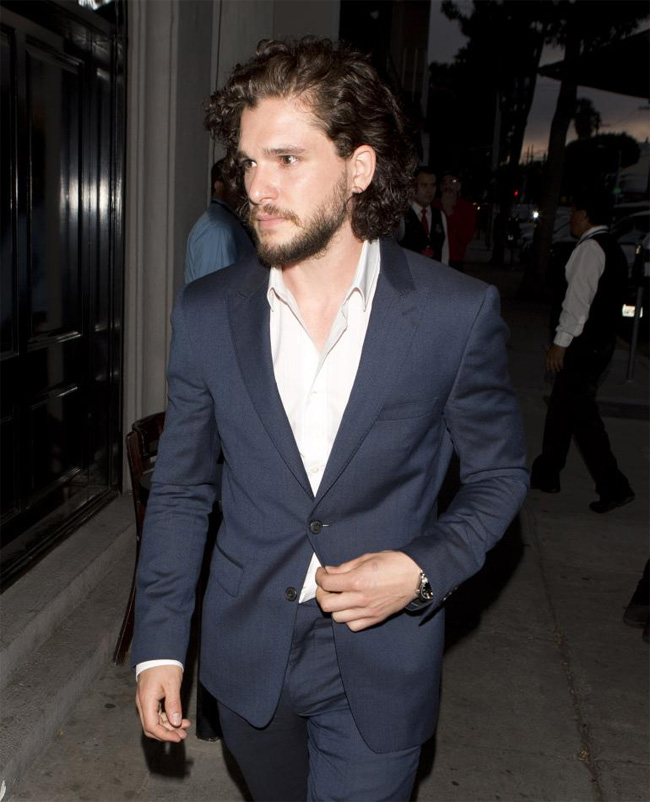 Kit Harington dressed in two buttoned navy suit combined with light shirt and no tie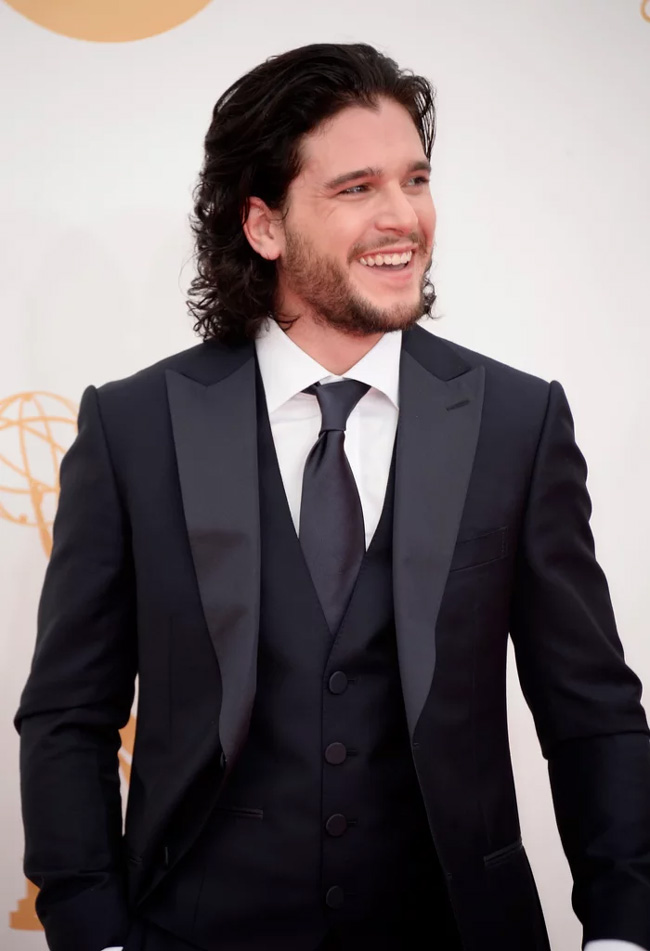 Kit Harington dressed in black three piece suit with satin revers combined with white shirt and black tie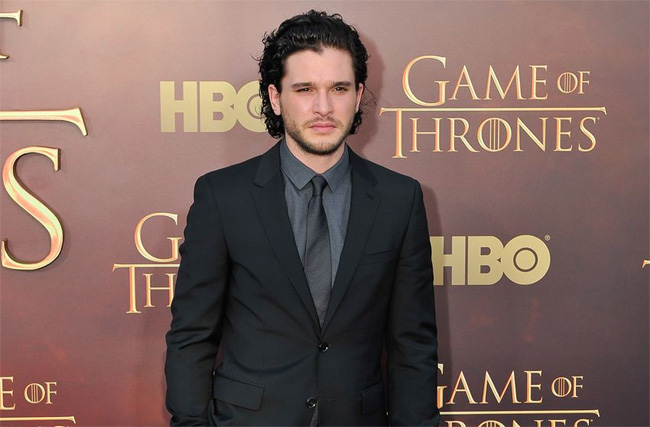 Kit Harington dressed in dark two buttoned suit combined with grey shirt and black tie

If you like the style of the actor, vote for Kit Harington in BGFN readers' voting for
Most Stylish Men 2018


Hits: 7721 | Leave a comment