Best dressed men at Bambi Awards 2017
The cheers on the red carpet were deafening as around 500 fans and 270 reporters tried to catch a glimpse of the German and international celebrities entering the Theater am Potsdamer Platz on 16 November.
Bambi always attracts dream men, and the first award winner left quite a few hearts fluttering. Iris Berben presented Hugh Jackman with the golden deer for "Entertainment". "Hugh is unreasonably good-looking and irresistibly charming. He also has a sense of humour, a good heart and team spirit", said Berben in her accompanying speech. The Australian star dedicated his trophy to his mother, who taught him that "everyone deserves to be valued", his father, who taught him that "actions speak louder than words" and his wife, who showed him that "passionate love is not a myth, but reality".

Hugh Jackman poses with his award at the Bambi Awards 2017 winners board at Stage Theater on November 16, 2017 in Berlin, Germany. He is dressed in purple velvet jacket combined with black pants and white shirt (Photo by Isa Foltin/Getty Images for Kryolan)
Winners and Presenters Bambi 2017
Entertainment: Hugh Jackman (speech by Iris Berben)
German film: "Willkommen bei den Hartmanns" (speech by Ann-Kathrin Kramer and Harald Krassnitzer)
Our earth: Arnold Schwarzenegger (Steffen Seibert)
Our earth: Melati & Isabel Wijsen ("Bye Bye Plastic Bags"; speech by Maria Furtwangler)
Courage: Ai Weiwei (speech by Sigmar Gabriel)
German actress: Alicia von Rittberg (speech by Devid Striesow)
German actor: Heino Ferch (speech by Anna Maria M?he)
German music: Helene Fischer (speech by Sam Smith)
Special Jury Prize: "In the Fade" (speech by Moritz Bleibtreu)
Unsung heroes: Waltraud Hubert (speech by Florian Silbereisen)
Fashion: Claudia Schiffer (speech by Nico Rosberg) Millennium: Joachim Gauck (speech by Sibel Kekilli)
People's choice award for "Best Presenter": Kai Pflaume (speech by Nazan Eckes, presented by Miss Bambi)
Comedy: Monika Gruber (speech by Guido Cantz)
Sport: Wladimir Klitschko (speech by Joachim Low)
Legend: Tom Jones (speech by Barbara Schoneberger)
Let's take a look of the best dressed men at the ceremony: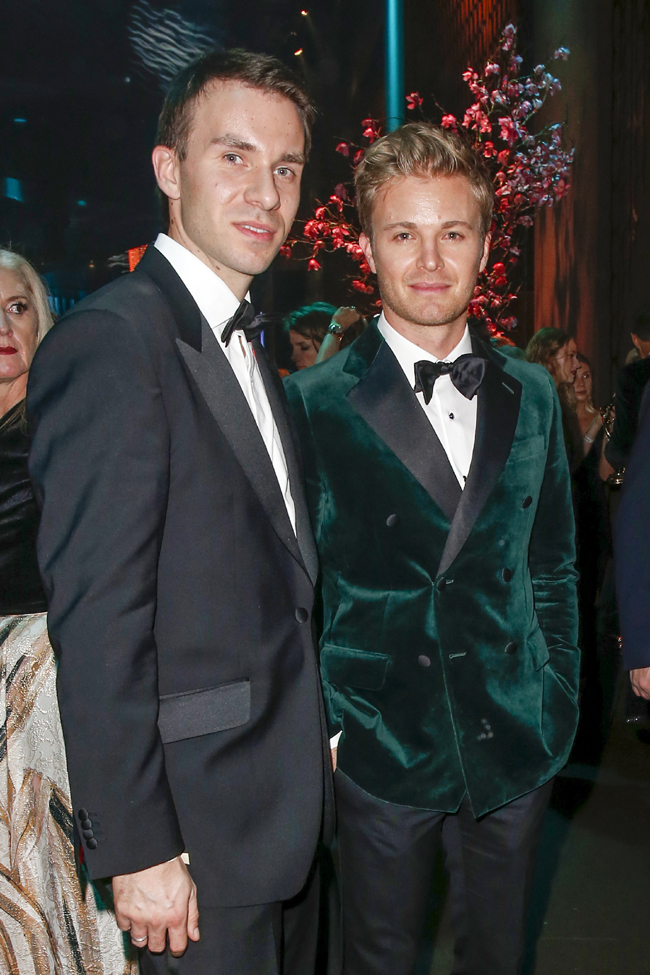 Managing Director of Kryolan Dominik Langer dressed in black suit and Nico Rosberg dressed in green velvet jacket combined with black pants and white shirt pose at the Bambi Awards 2017 party at Atrium Tower on November 16, 2017 in Berlin, Germany. (Photo by Isa Foltin/Getty Images for Kryolan)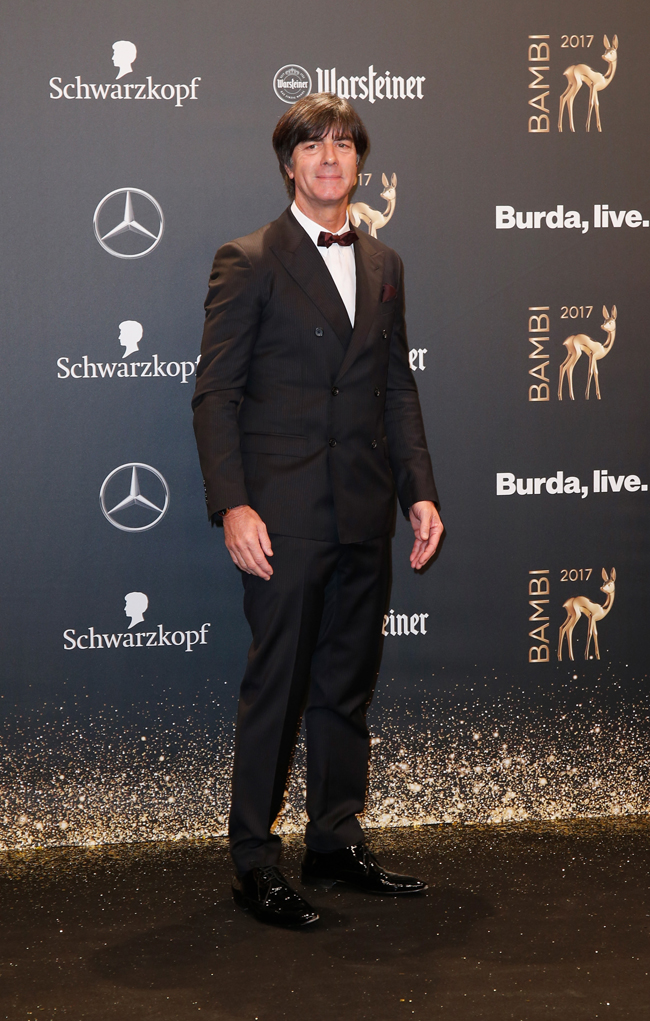 Joachim Loew arrives at the Bambi Awards 2017 at Stage Theater on November 16, 2017 in Berlin, dressed in double breasted black suit. (Photo by Isa Foltin/Getty Images for Kryolan)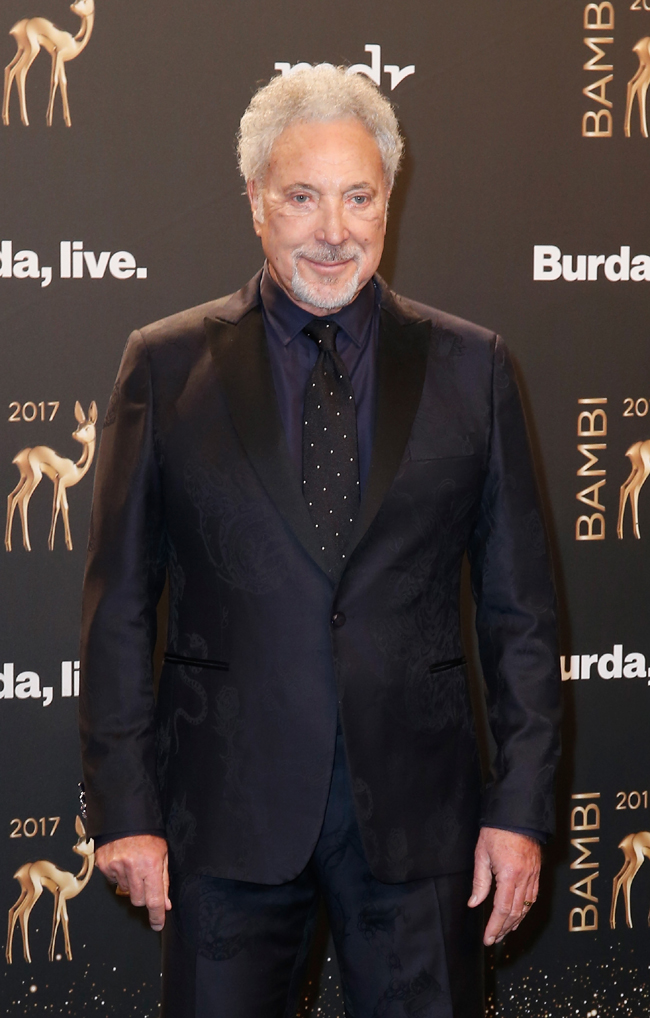 Sir Tom Jones arrives at the Bambi Awards 2017 at Stage Theater on November 16, 2017 in Berlin, Germany. He is dressed in dark blue patterned suit combined with the same shade shirt and black dotted tie (Photo by Isa Foltin/Getty Images for Kryolan)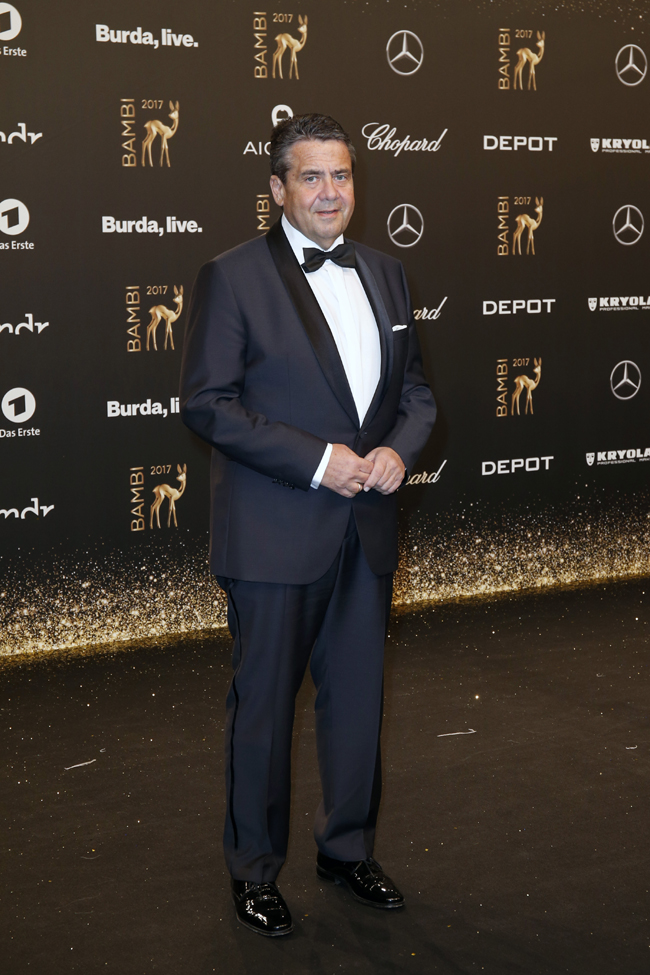 Sigmar Gabriel arrives at the Bambi Awards 2017 at Stage Theater on November 16, 2017 in Berlin, Germany. (Photo by Isa Foltin/Getty Images for Kryolan). He is dressed in dark suit with black revers and pants with black details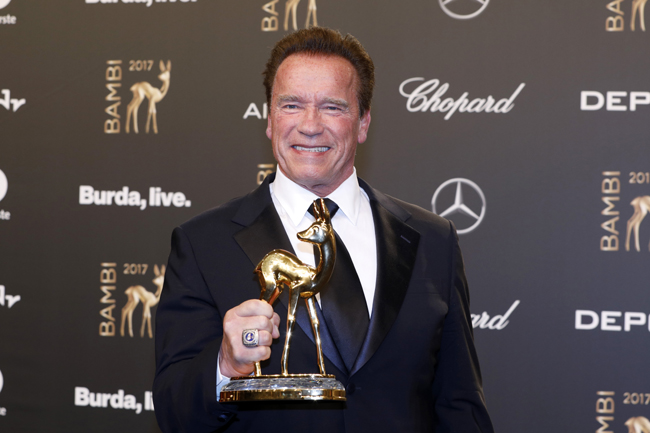 Arnold Schwarzenegger poses with award at the Bambi Awards 2017 winners board at Stage Theater on November 16, 2017 in Berlin, Germany. He dressed inblack suit with black satin revers combined with white shirt and black tie (Photo by Isa Foltin/Getty Images for Kryolan)


Hits: 5628 | Leave a comment