5 Stylish Christmas Gift Ideas for Men
Shopping for presents for the men in your life – whether it's a significant other, husband, or father – can be a tricky, stressful affair. With the holiday season coming up, people are flocking to stores without having a single idea on what to get. Before you grab something thoughtlessly off the shelf, allow us to narrow down the field for you. Below is our 2017 holiday gift guide, composed of easy classics and staples any man would love to have for Christmas this year:
1. Custom-Made Suit Voucher
Suits are usually classified according to three tiers: ready-to-wear, made to measure, and bespoke – and there's a world of difference between them. Ready-to-wear suits are those that you may find in stores. They're also called off-the-rack and are produced in sizes that fit most but not all men, so how it hangs off the body can vary greatly from person to person. Further, they will almost always require alterations in order to fit and look right.
On the other hand, custom-made suits or made to measure suits are constructed by hand and according to the customer's measurements, assuring a better fit and overall better quality. A custom-made suit will probably seem like an indulgence to the average guy, which is why it's the perfect holiday gift for any man. It's something he needs, but probably will hesitate to buy for himself.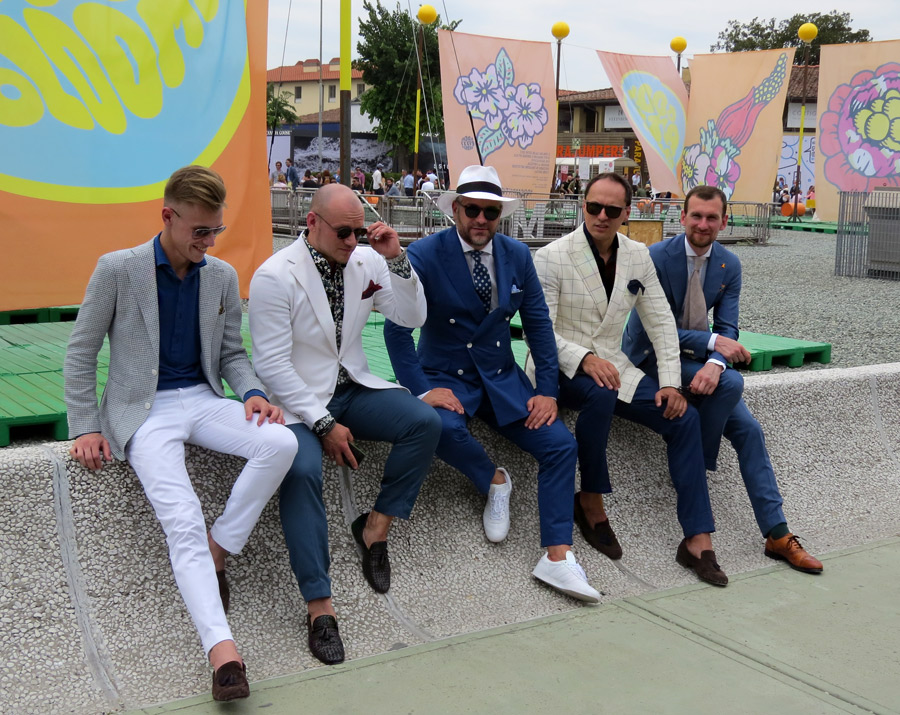 2. Skincare Gift Set

For men, skincare is almost always an afterthought – most think that splashing their face with water after a long day is okay. Many also don't relish the idea of a complicated routine that consists of too many products and steps.
A skincare gift set, like Laneige's Homme Active Water Duo Set, takes the fuss and guesswork out of the process while offering an experience that will keep a man's skin hydrated, refreshed, and healthy. Look for sets that cover the basic necessities: a facial cleanser, toner, and moisturizer should take care of all the bases. Personalize the gift set by labeling each item with a number so that he knows which product to use first and go from there.

3. Luxurious Scent

Scent is a powerful tool that evokes all sorts of emotions in people, and the power of a good cologne or perfume shouldn't be underestimated. As with custom-made suits, perfumes and scents are usually considered indulgences by men. Most are content with grabbing some aftershave at the local drugstore and letting that be their signature scent.

Kick it up a notch for your man and get him a scent that will not only make him feel good every time he uses it, but also remind him of you. Spicy, woodsy notes are great for men who love the outdoors, but ocean scents are also a hit. You can also get him the scent of the celebrity he likes. For example, if he is a football fan, you can surprise him with Cristiano Ronaldo's new fragrance.

4. A Bottle Of Quality Liquor

Many men will appreciate a great bottle of wine or their spirit of choice from a quality brand or distillery. Whether it's a bottle they'll pop for a special occasion, or something they'll appreciate decanting into a glass after a long day of work, wine and spirits are a Christmas present most men won't turn away.

5. A Nice Watch

Accessories can make or break any outfit, and partnering a beautifully tailored suit with a cheap timepiece can ruin the overall impression. Quality watches are a fantastic investment that are not only functional and beautiful, but are also built to last. They also make great heirlooms that can be passed down through the generations. Best of all, you can choose from a variety of metals, faces, and bands for something that really speaks and suits your man.
Include these classic items in your gift selections and give the men in your life the gift of style this holiday.


Hits: 4267 | Leave a comment