Best dressed men at the Latin Grammy Awards 2017
Latin Grammy Awards is non-profit organization that consists of artists, musicians and other recording professionals and technicians.
The Latin Recording Academy® was formed by The National Academy of Recording Arts & Sciences® (The Recording Academy®) in 1997. It is governed by statutes that are modified by the Board of Trustees from time to time. The Trustees are 16 people working for the Academy pro bono (i.e., in an honorary capacity) and is shaped by people of different nationalities, areas of expertise and areas or genres of music, who intend guide the Latin Recording Academy® in the long run. The Directors, besides performing a full-time job, volunteer in areas such as marketing, fiscal discipline, television, organization and operation, awards and set goals for the short, medium and long term.
This year, some of the winners are:
RECORD OF THE YEAR: Despacito (Luis Fonsi Featuring Daddy Yankee)
ALBUM OF THE YEAR: Salsa Big Band (Ruben Blades Con Roberto Delgado & Orquesta)
SONG OF THE YEAR: Despacito (Luis Fonsi Featuring Daddy Yankee)
BEST NEW ARTIST: Vicente Garcia
BEST CONTEMPORARY POP VOCAL ALBUM: El Dorado (Shakira)
BEST TRADITIONAL POP VOCAL ALBUM: Salon, Lagrimas y Deseo (Lila Downs)
BEST URBAN FUSION/PERFORMANCE: Despacito (Remix) (Luis Fonsi & Daddy Yankee Featuring Justin Bieber)
BEST URBAN MUSIC ALBUM: Residente (Residente)
BEST URBAN SONG: Somos Anormales (Rafael Arcaute, Igor Koshkendey & Residente, songwriters (Residente))
Let's take a look of the suit choices of the best dressed men at the ceremony. We collected the men who break the formal dress code and wore colourful suits. Stylish and elegant in colours: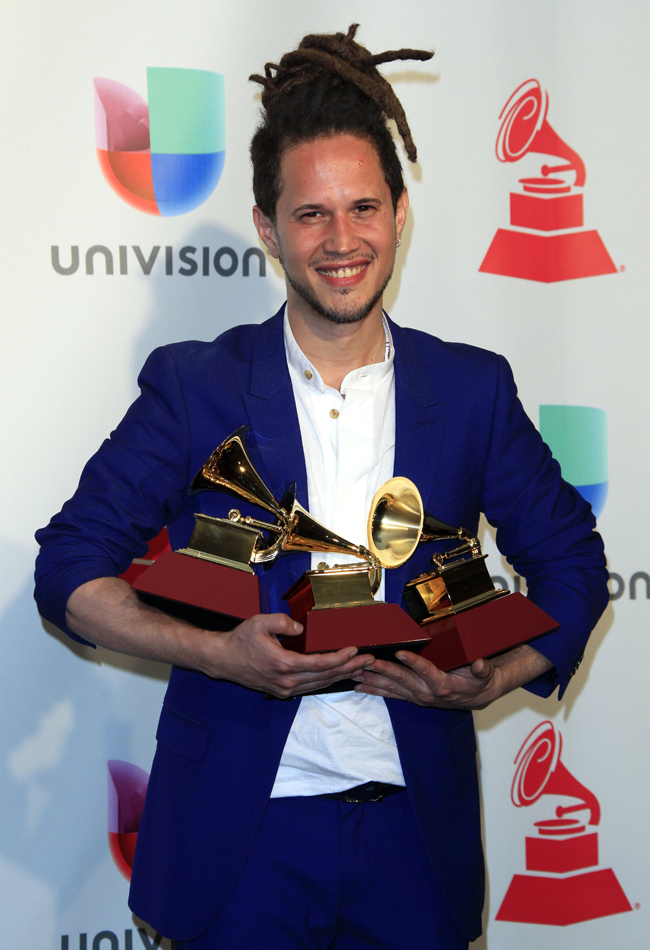 Vicente Garcia dressed in blue suit combined with white shirt/ Photo: EPA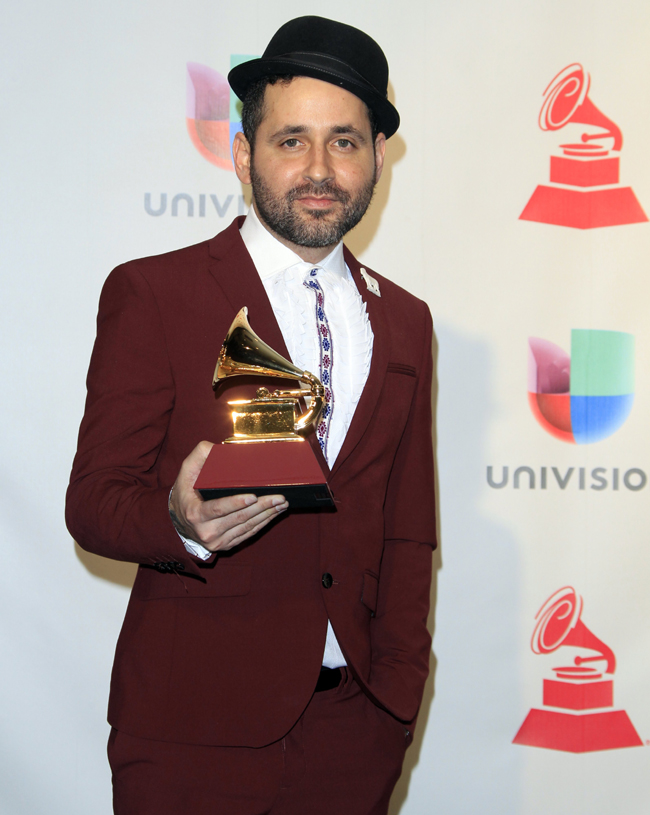 Eduardo Cabra dressed in brick red suit combined with white shirt with folklore motifs/ Photo: EPA

Luis Fonsi dressed in white jacket with black satin revers and pocket details combined with white shirt and black pants/ Photo: EPA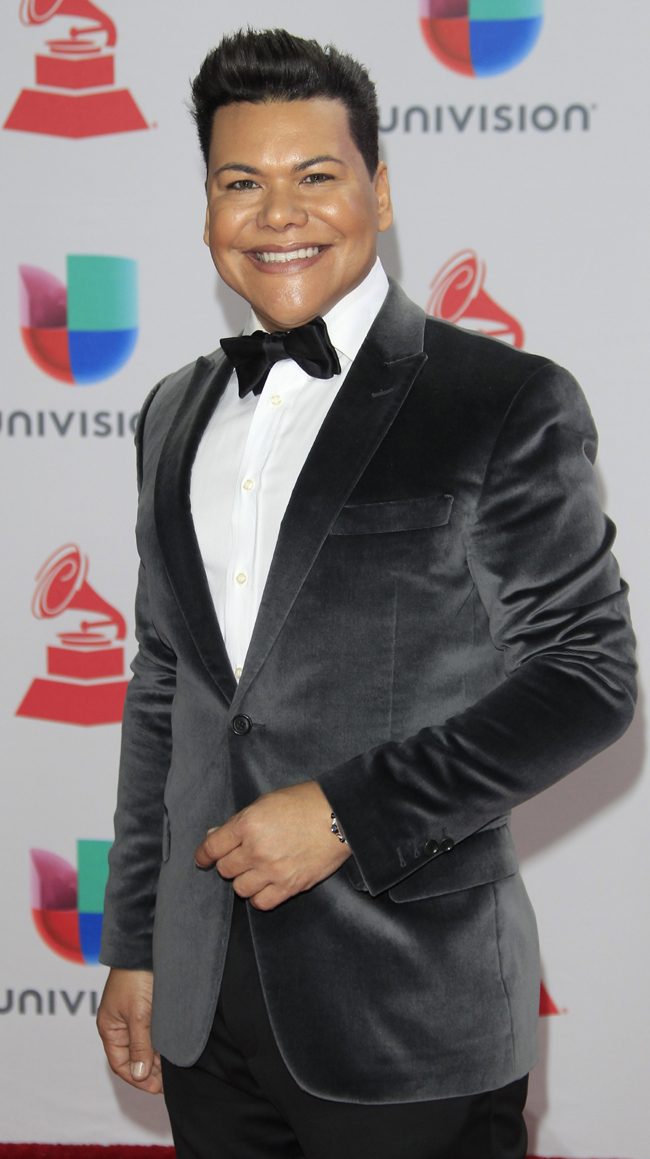 Alain Perez dressed in grey velvet suit combined with white shirt and black bow tie/ Photo: EPA

Songwriter Mario Caceres dressed in black patterned suit combined with black shirt/ Photo: EPA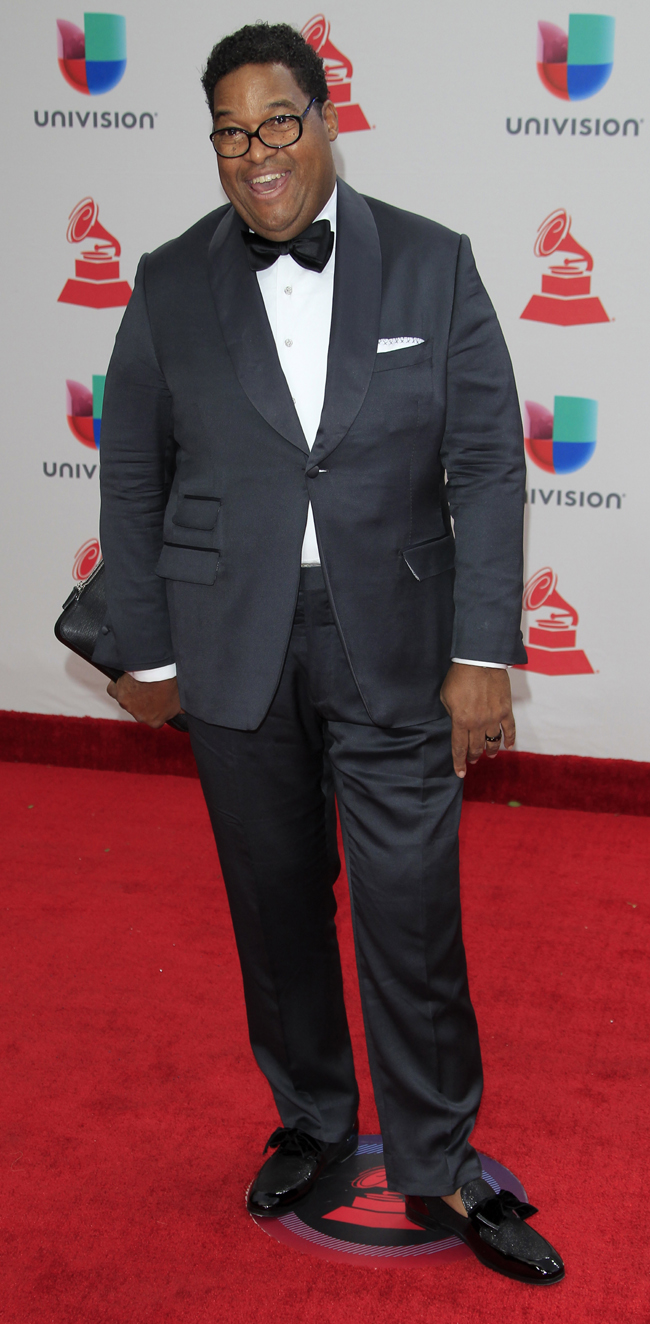 Tony Waller dressed in grey suit combined with white shirt and black bow tie/ Photo: EPA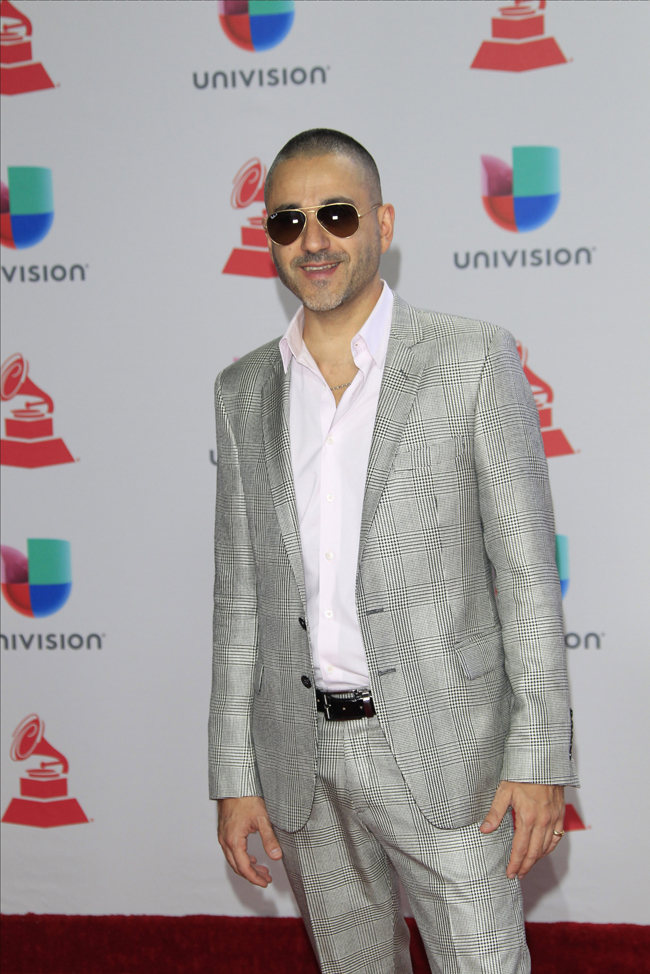 Argentinian songwriter Rafael Arcaute dressed in grey checked suit combined with white shirt and black belt/ Photo: EPA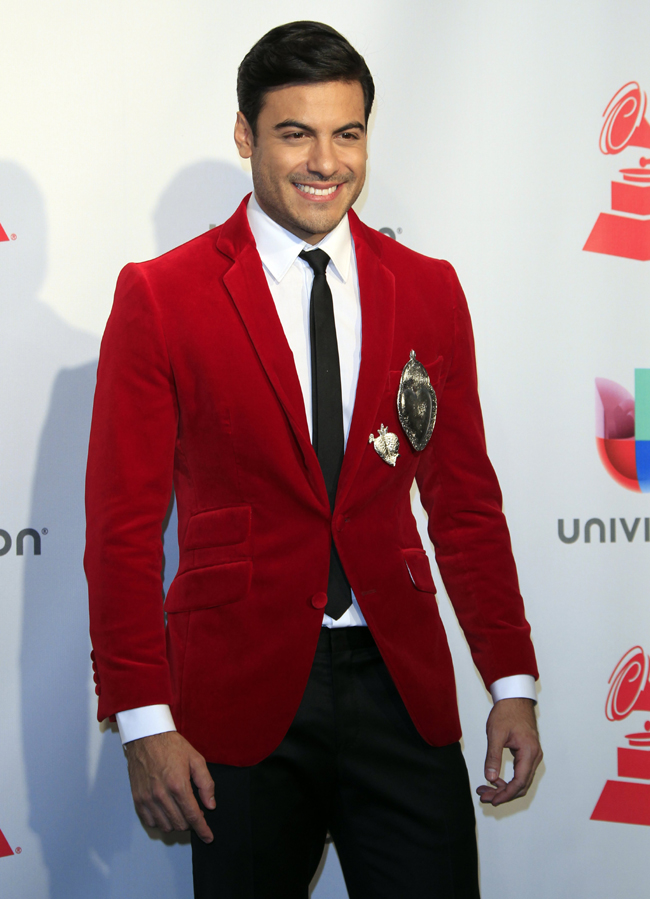 Carlos Rivera dressed in red jacket with accessories combined with white shirt and black pants and tie/ Photo: EPA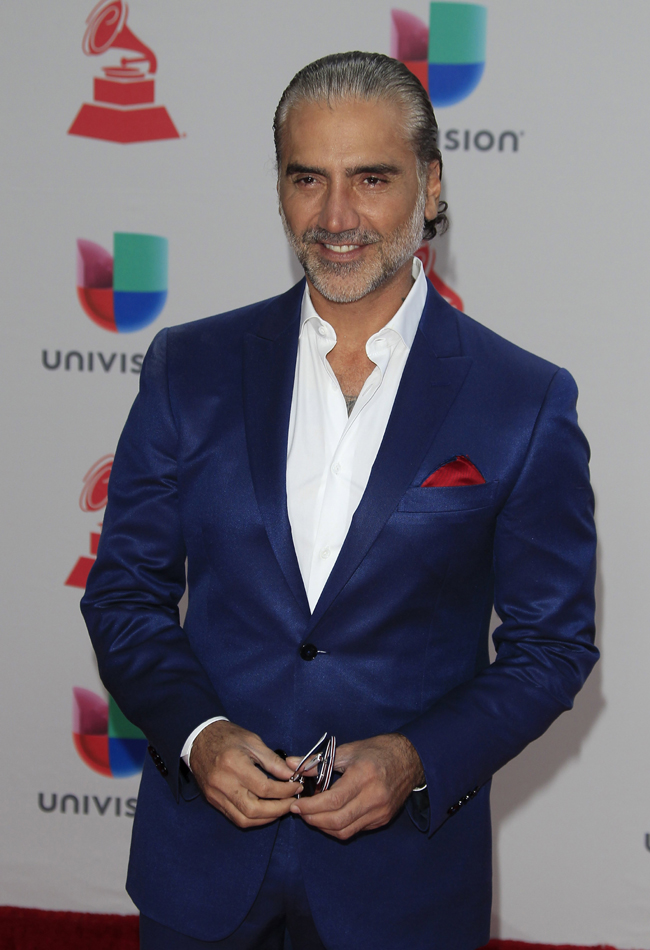 Alejandro Fernandez dressed in blue suit combined with red handkerchief and white shirt/ Photo: EPA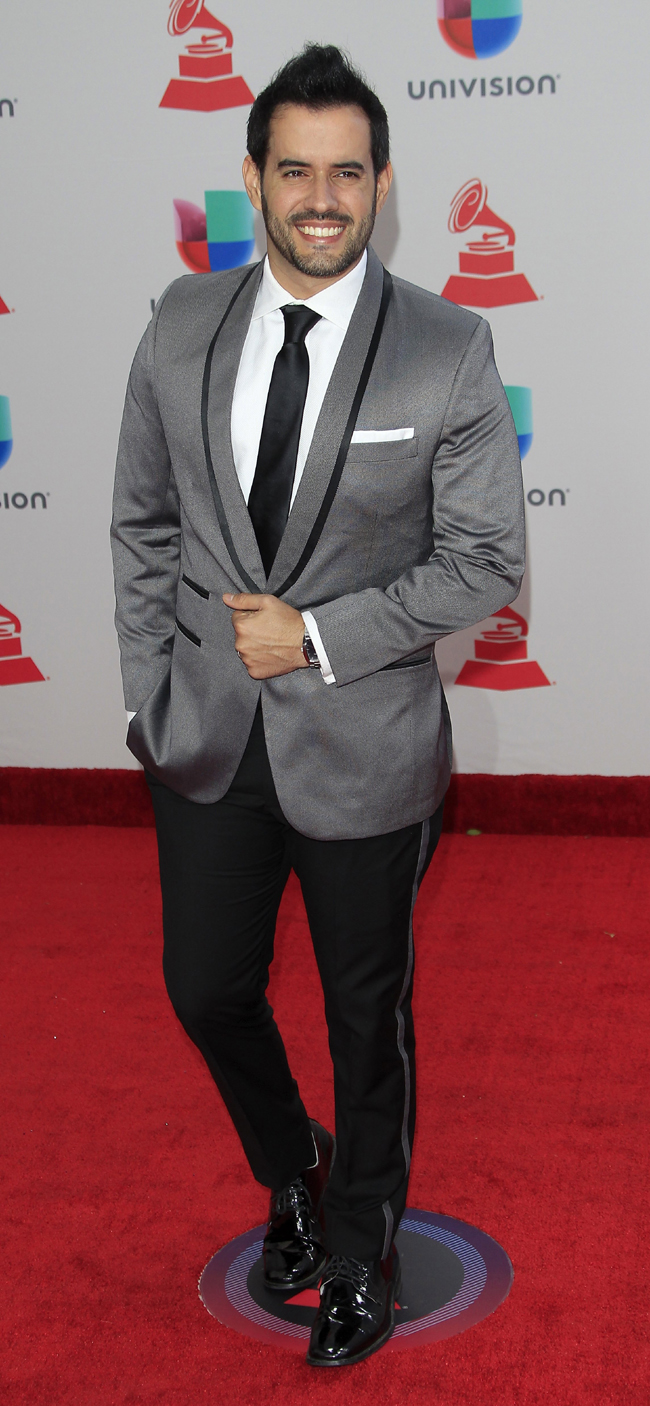 Manny Cruz dressed in grey jacket with black details combined with black pants with grey details and white shirt and black tie/ Photo: EPA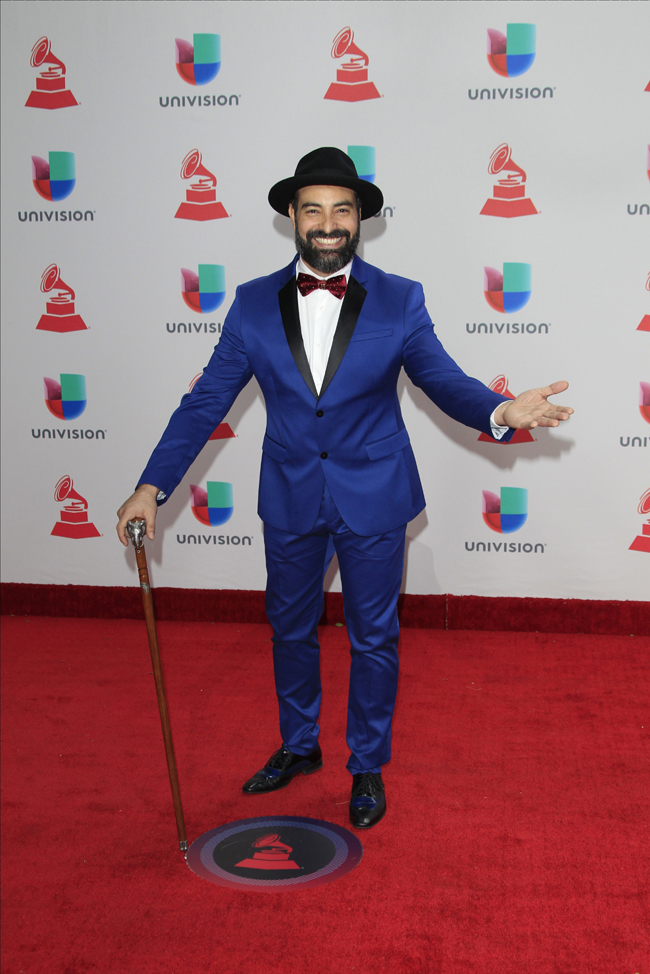 Cuban artist Alain Perez dressed in blue suit with black jacket revers combined with white shirt and red bow tie/ Photo: EPA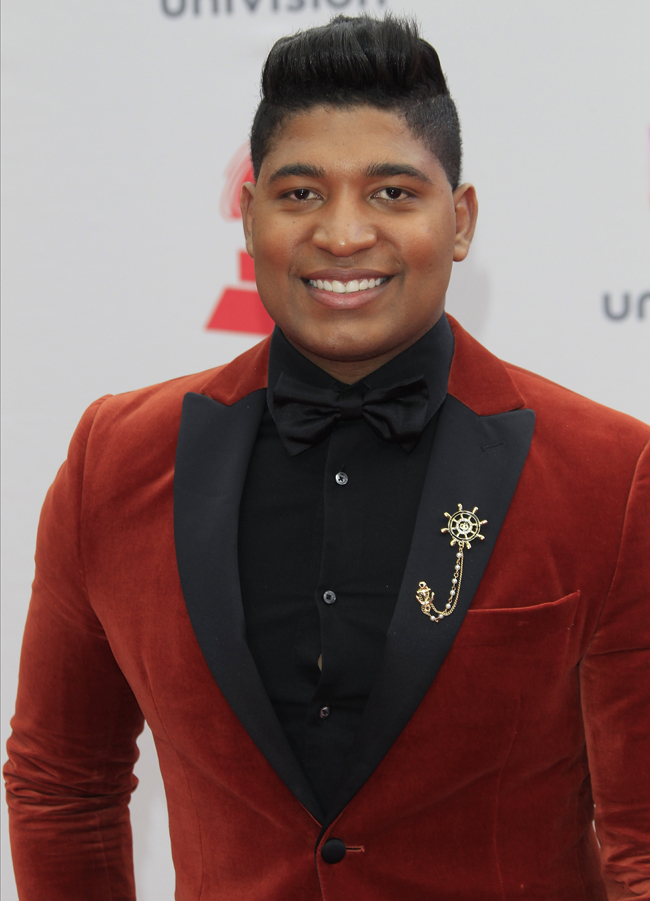 Ronny Jimenez dressed in brick red jacket with black revers combined with black shirt and black bow tie/ Photo: EPA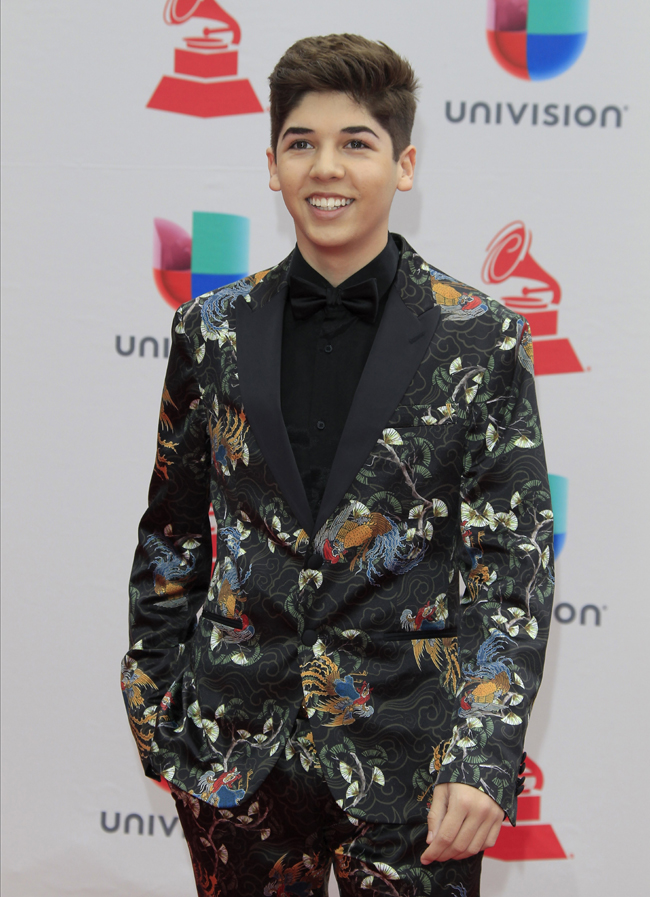 Mario Selman dressed in black printed suit with black revers combined with black shirt and black bow tie/ Photo: EPA

Spanish singer Borja Voces dressed in blue suit with black revers combined with white shirt and black bow tie/ Photo: EPA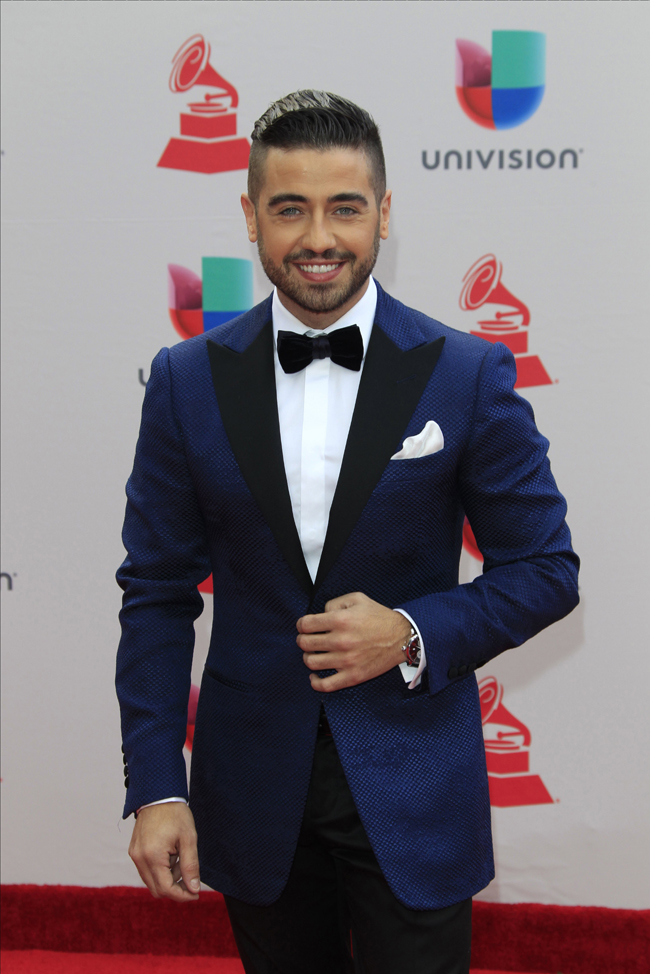 Spanish singer Borja Voces dressed in blue suit with black revers combined with white shirt and black bow tie/ Photo: EPA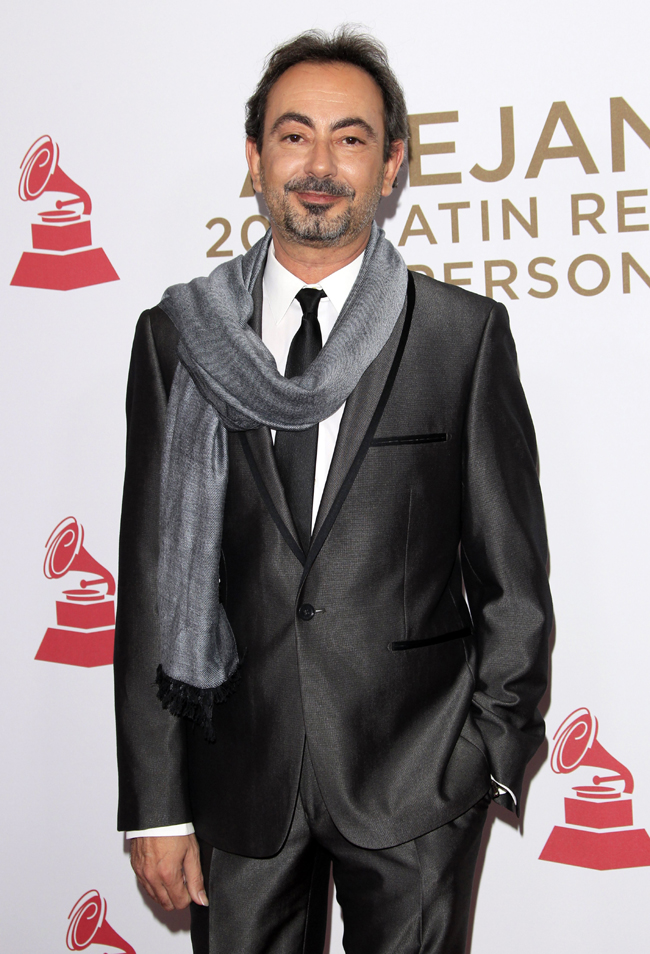 Jose Antonio Rodriguez dressed in grey suit with black details combined with white shirt and black tie/ Photo: EPA


Hits: 6082 | Leave a comment