Smart Assembly using ultrasonic technology
Intelligent textiles of any kind have to be assembled during the final production step. This means that the individual components have to be combined into a final product (e. g. a piece of clothing) using a joining technology. Here traditionally a sewing machine is used. Usually intelligent textiles (in leisure, sports outdoor, protective clothing) are also technical textiles; in this case assembly by ultrasonic is a modern future-oriented and economical alternative to sewing. PFAFF Industrial has been dealing with this technology for more than 25 years.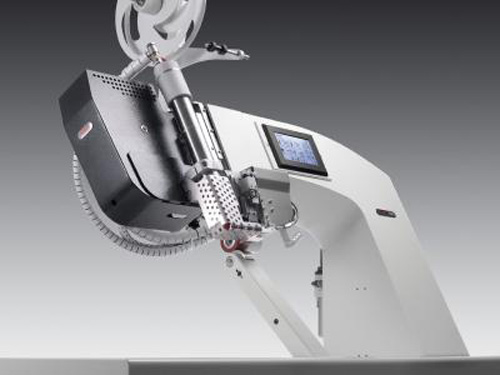 The following innovations and product upgrades made the joining method "ultrasonic welding" interesting for the assembly in the garment industry:
Programmed welding: programming of individual and entire seam sections
Differential feeding: smooth and non-distorted seams or insertion of fullness
Cut & Seal: welding and trimming in one operation
The process offers several technical advantages – no needle, no thread, no consumables. Additionally, the designer may refer to a multitude of seam designs, because the seam design is specified via the machine's selected anvil wheel. PFAFF offers the customer a wide selection of anvil wheels. At the "customer's request", anvil wheels featuring customized designs can be created.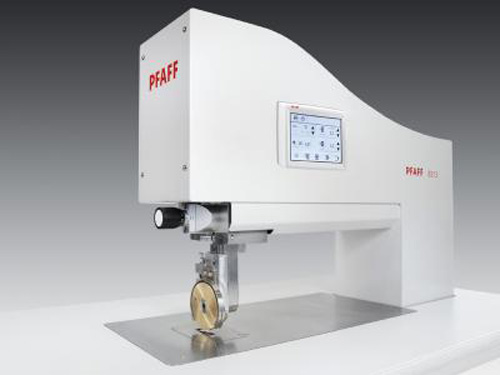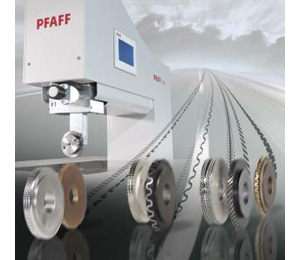 World debut – for the first time ever, a complete piece of clothing (t-shirt) will be assembled using ultrasonic at a tradeshow at the MUNICH FABRIC START in Munich; in addition, some weld seams will be "taped" using a PFAFF hot-air taping machine. This welded tape could be used to seal the seam or merely as a design element. The t-shirt will be produced in full and live together with other innovative partners at the MICROFACTORY special show space (Keyhouse/Area: H5). The objective of the MICROFACTORY is to demonstrate to the industry an interlaced solution "from sketch to sewn garment". On the one hand, approaches to the digitization of work steps respectively an entire process chain are to be illustrated; on the other hand, ideas and solutions on how to produce garments cost-effectively and efficiently in the future – even when the lot size is 1 and in Germany.
The following PFAFF-welding solutions are used to join/assemble:
Ultrasonic welding machine PFAFF 8312 Dual:
Joining the closing seams and trimming the edges (e. g. side seam and shoulder seam)
Ultrasonic welding machine PFAFF 8312:
Hemming operations (e. g. neckline, arm hole and lower hem)
Tape welding machine PFAFF 8303i:
Taping the closing seams (to seal the seam or as a design element)
Smart assembly using ultrasonic – live and for the first time at the Munich Fabric Start 2017, because intelligent garments also want to be assembled intelligently.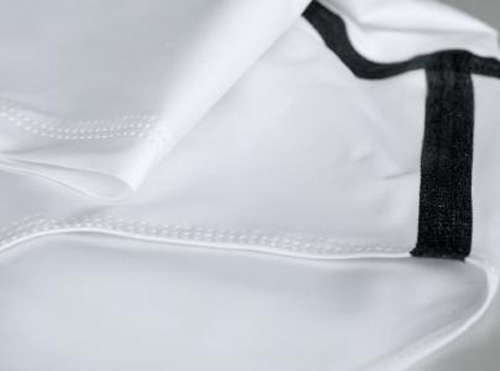 Hits: 3648 | Leave a comment