Lanificio Fratelli Ormezzano - exclusive fabrics since 1924
The roots date back to 1924 when Mario and Carlo Ormezzano founded the Lanificio Fratelli Ormezzano in Valle Mosso. They had a clear vision: change the way one works worsted wool yarn, in order to produce innovative fabrics for menswear.
They started designing fashionable fabrics at a time when all the competitors were focused on plain ones. From ornate jackets to suits, their modern interpretation became their call to fame.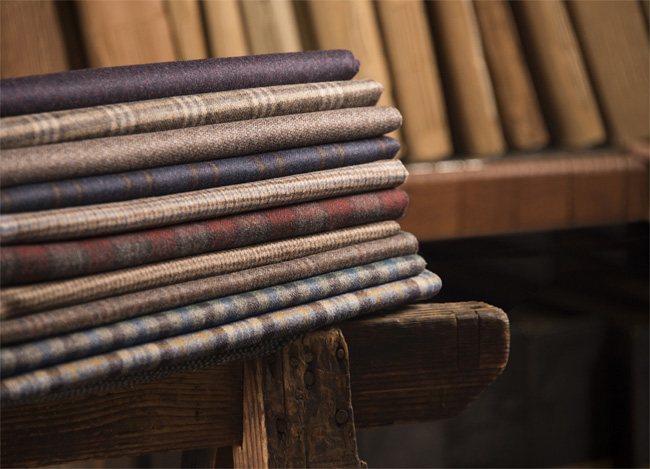 The company grew through generations, constantly evolving the original concept until the beginning of the 1970's, when the Lanificio Fratelli Ormezzano tested and introduced linen and cotton yarns into its production. This step represented an important turning point where the new project would mesh seamlessly into the historical one thus solidifying the Lanificio Fratelli Ormezzano label to be recognized in years to come.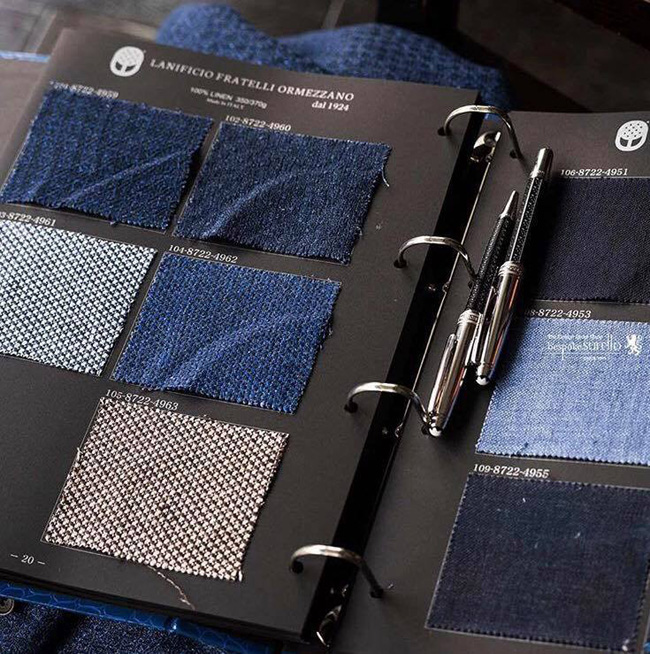 Today they have an enthusiastic and committed team in place that continue to design and produce every single swatch with the same passion of the founders. Their strong commitment to research, technical development and creativity brings today's technology and taste to influence the traditional excellence of the fabrics and techniques of the past.
The fabrics are used by the most renouned figures within fashion. For many decades their customers have appreciated the wool and cashmere blends for jackets and coats in winter. When fall comes arrives in Biella, the mountains take on many colors. Roubust reds, yellows, green and grey become the inspirational palette for their fabrics. Natural linens, yarn dyed linens, cottons and wool blends in summer take their blues hues from the Biella sky and the water of the rivers their ancestors used to wash this very fabric in.
"Must" is their ultimate and exclusive finishing process to add a soft and luxurious touch to their linens. The cashmere blends and comfort cottons are the best and smartest choice for the leisure wear. Their exclusive super 150' S height twisted wool is a resilient cloth with a fresh cotton hand for the coolest summer suit and ultimate outerwear.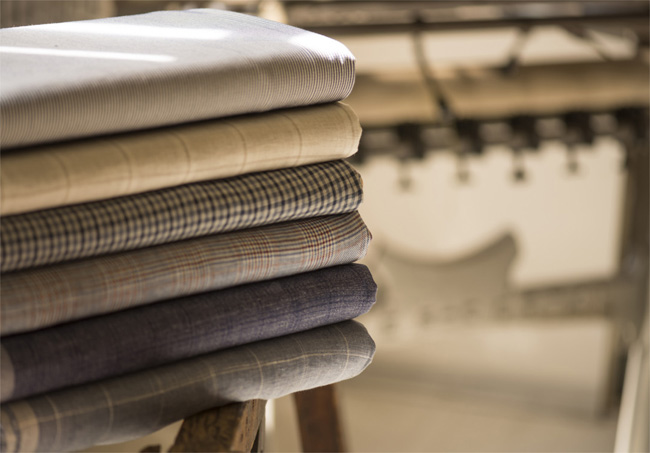 Hits: 8492 | Leave a comment