Study Fashion Design Technology at London College of Fashion
If you want to be a successful creative designer for contemporary international fashion menswear, BA (Hons) Fashion Design Technology Menswear will give you all the skills you need to achieve your goal.
BA (Hons) Fashion Design Technology Menswear is a high profile course in a high profile area of the fashion industry. Students on course continue to succeed in international competitions, our graduates get great jobs within the industry, and a number of recent alumni have successfully set up in business under their own labels. The course is situated in the School of Design and Technology, and focuses on creative approaches to the design and realisation of contemporary fashion menswear. It promotes innovative cutting, fabric sourcing and construction in both structured and unstructured clothing, and operates across a range of market levels with an international perspective. Technology informs your creativity and through this course you will develop the core skills of research, design, development, realisation, communication and presentation, together with key business and marketing skills.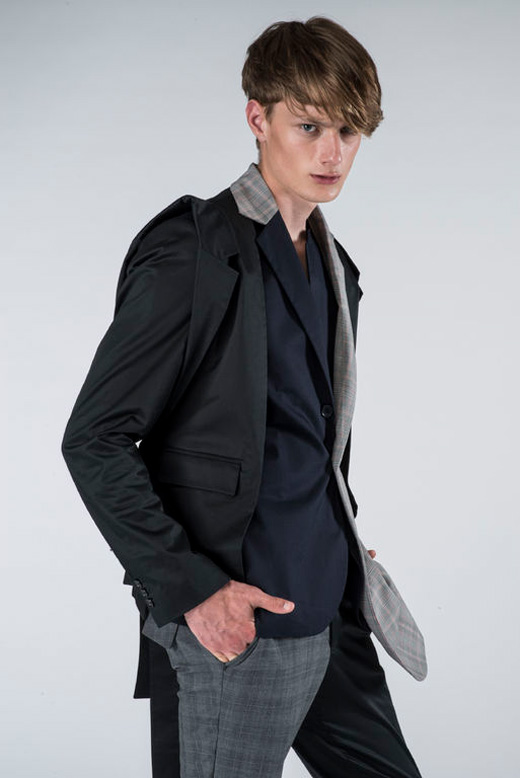 Design of a student

The essential academic elements of BA (Hons) Fashion Design Technology Menswear enable you to appreciate the cultural and historical context of your practice, and to develop your ability to critically evaluate your work and the work of others.

You will have the opportunity to undertake a short work placement in the industry, which gives you experience of working in a company and the chance to make contacts in the industry before you complete your studies. Industry-led projects form part of the course, and collaborations with students from other courses and / or Schools within the College are sometimes undertaken. By the end of your course you will be fully equipped to succeed as a creative designer in the challenging international field of menswear.

Photo and information: www.arts.ac.uk


Hits: 2797 | Leave a comment