American custom suits by Top Shelf Clothiers
Located in the heart of beautiful Minneapolis, Minnesota, they're an organization dedicated to the creation of custom tailored suits and shirts. In an atmosphere of a 1901 turn of the century home they ply their trade. Though their local headquarters are relatively small, they have global affiliations with fine tailoring workshops in Toronto, Knoxville, TN, Perth Amboy and Newark, NJ.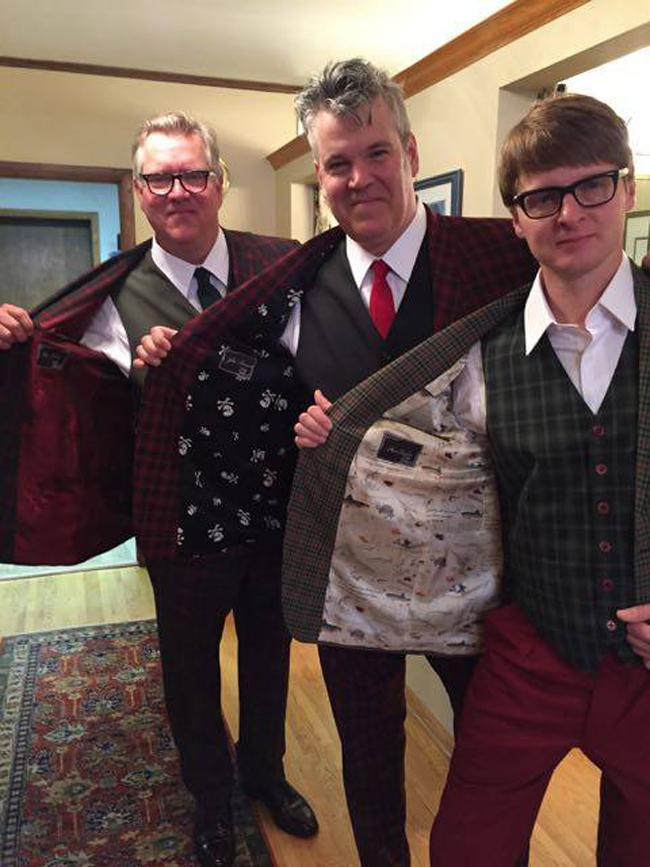 Since 1976, a strong service ethic and an imaginative staff of loyal and dedicated tailors, combined with energy and panache, have built Top Shelf into one of the largest sellers of custom clothing in America. They provide three primary functions to their clients: Education, Consultation, and Professional Services. They work primarily by appointment, usually one to two hours.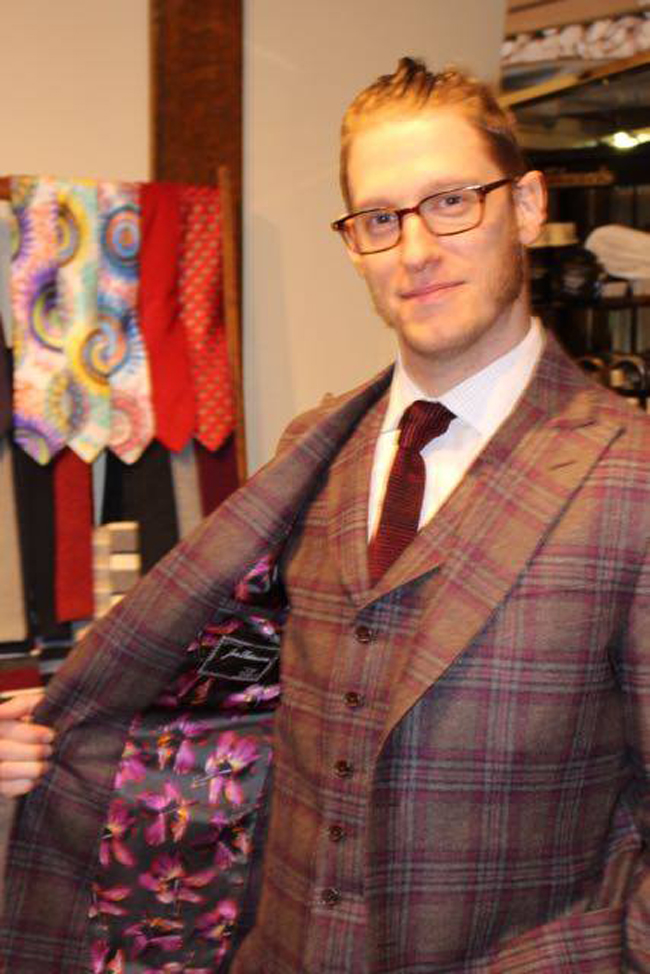 Their library of fine fabrics spans the globe with the majority of their fabric coming from the finest mills of Italy and England. They work with Cloth by Ermenegildo Zegna, Loro Piana, Vitale Barberis, Holland and Sherry, Scabal, Tallia di Delfino, and many others. The custom shirtings also span the globe, with the mills of Albini, Thomas Mason, Testa, Soktas and others that allow for a depth of selection no ready made company can compare to.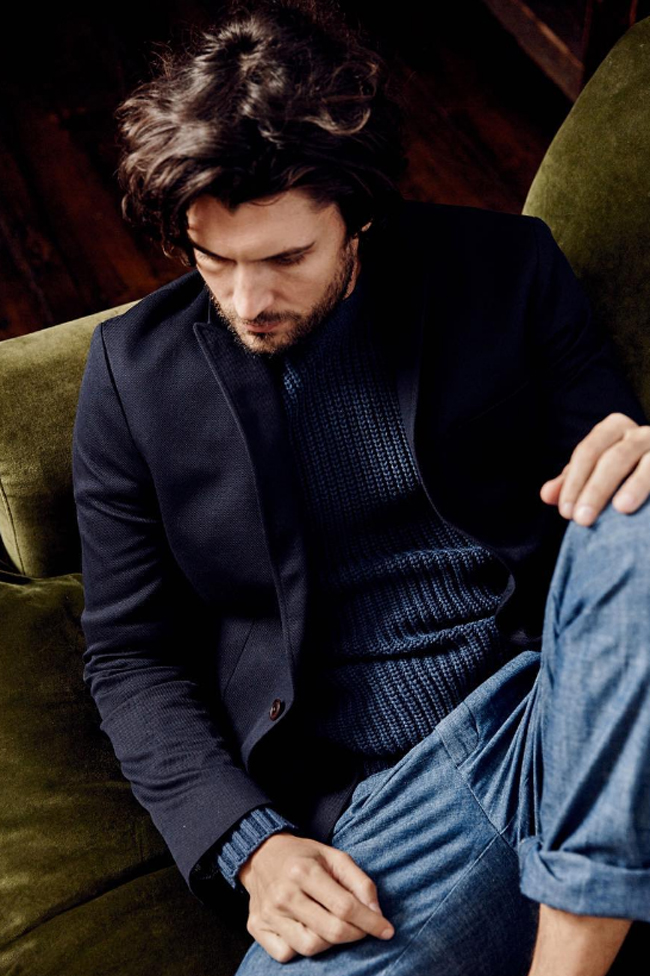 Principal reasons to purchase custom suits are; fit, selection, quality, and professional service. Rather than buy whatever fashion dictates in a given season, a custom suit is designed from the ground up to flatter the individual with styles that are suited to their personal shapes, tastes, and needs. Many clients who can fit an off the rack suit very well still choose custom in order to have a much broader range of fabrics to choose from, and to control the detail features of design to suit their own tastes.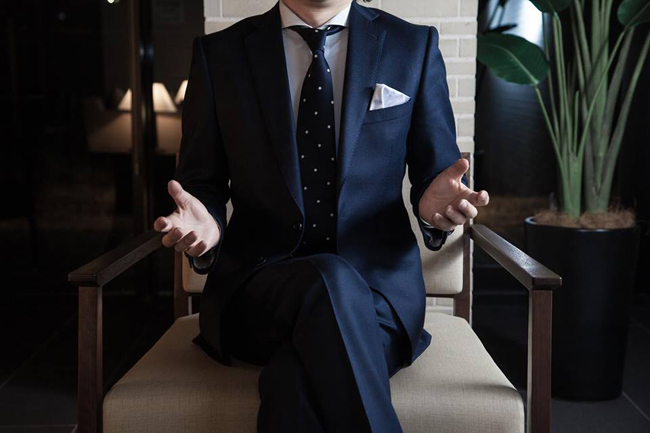 Obviously fabric is the most visible part of a suit, so using top quality materials is important. But what's inside a suit creates the soul of the garment. A custom suit really shows why it's an investment after its been worn for years. Canvas interlinings are often used in place of the fusible interfacing which dominates the suit world today, allowing the coat to shape to the owner. Bemberg linings guarantee the longest wear, with the most luxurious feel. Timeless styling helps guarantee the investment doesn't become obsolete in short order. And perhaps most important is the concept of leaving good outlet, so that a garment can be modified to fit if the customer changes size.
The tailored clothing industry measures quality by counting the number of intermediate pressing operations, and the number of hand sewing steps that are associated with the garment. Modern tailors usually offer at least a few different grades, matched to the quality of the material, to achieve cost efficiency for the customer.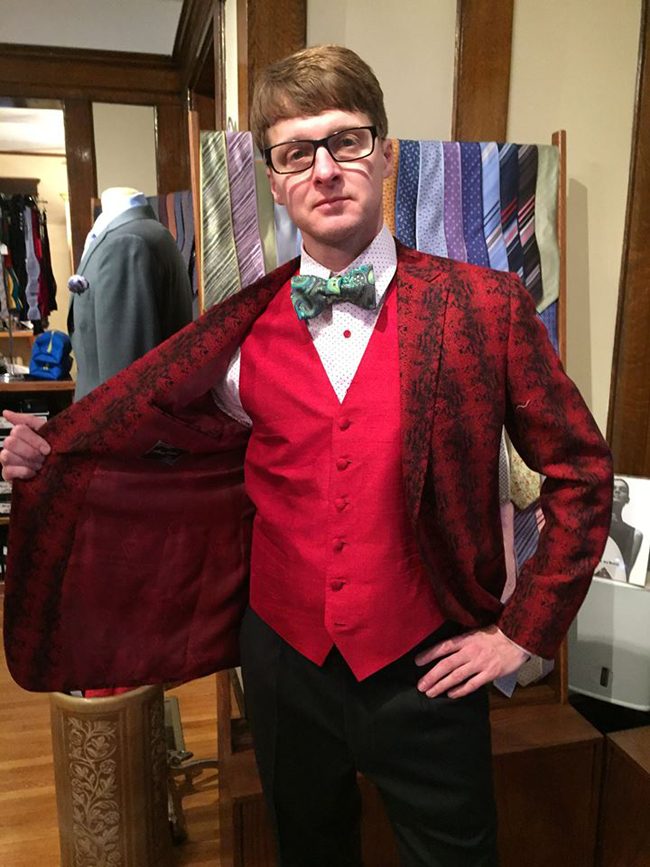 A custom suit is one that is not created until the customer has placed an order, and then is built to his specifications, both in fit dimensions, and in style, from a pattern that can then be used again for repeat orders. A true custom suit will be able to account for different shoulder and posture attitudes, and will be cut one at a time, and then be fitted to check for the accuracy of the process. Hand made garments have normal deviations from one another, and no two are ever exactly the same. Each will have its own personality, shaped by the tailor and customer working together.

Photos and information: www.topshelfinc.com


Hits: 3726 | Leave a comment