Dressed to Kill on your First Date
First Dates are like Job Interviews:
- leaves an indelible impression
- peppered with some awkwardness
- Outcomes more often than not unpredictable.
Study and research findings worldwide, have concurred that specific clothing can make people more confident in their outlook, mannerisms and the way they approach all situations in life. It's not a secret, that clothes make a man, neither is the fact that it can create everlasting impressions: good, bad or ugly.
We believe the solution to your first fear, one that also vanquishes the rest, lies in these critical 5 #TIPS for men.
#Tip 1: Dress casually and elegantly. Not business-like.
#Tip 2: Don't wear jewellery or try a new haircut
# Tip 3: Wear a masculine & classic but not an overpowering cologne
# Tip 4: Avoid loud colours and bold prints
#Tip 5: Clean, simple socks with appropriate shoes.
And of course, be clean, well groomed and chivalrous… Women love a man that can woo them off their feet with great tableside manners.
Now that we have covered the essentials… let's look at dressing for different dates! Essentially, dates are of only two kinds; casual or semi-formal. And we have split it down to occasions we know are a sure shot.
The Casual Coffee Date: Nothing says handsome, suave and sexy more than when a clean shaven man, walks in sporting a white slim-fitted full-sleeved custom shirt, with a button – down collar, tucked in a pair of dark or indigo denims. Accessorize with a classic watch, a musky cologne, classic aviators and dark brogues. Apart from a white shirt, solids or checks would also be perfect for the occasion, but one should avoid stripes.
If it's a day date: stick to beige, olives, pinks, lilac and blues. For an evening date, switch to darker shades of dark olive, maroon, navy blue. Always as a rule, stick to colours that compliment your skin tone. Don't experiment on your date.
If the date continues to the evening, carry a sporty jacket to complete the ensemble.
Lazy Get-to-know-you Brunch: Don't overdress. Brunch can be sporty to stylish depending on the venue of choice. Be comfortable. Dark navy blue or bottle green Corduroys teamed with a printed mandarin collar shirt worn tucked out would be a great choice. Opt for colours like olive, cream or rust.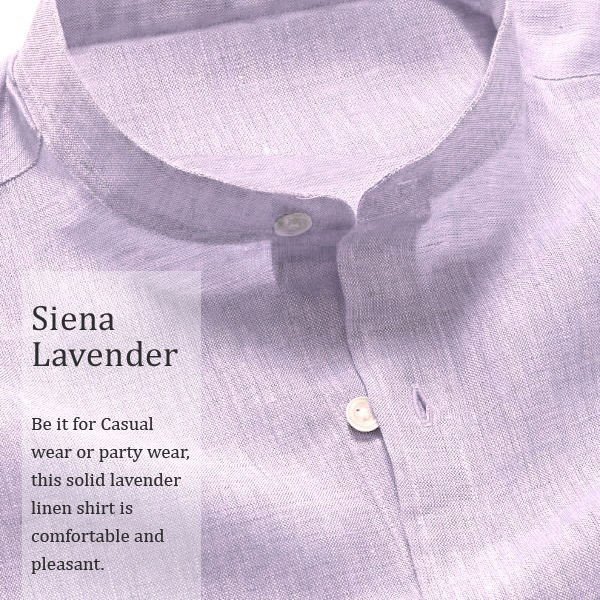 Another great brunch fabric is Linen. This fabric lends an air of simple elegance. Opt for a tucked out short – sleeved linen shirt with linen pants and light espadrilles.
After Work Drinks: For the more adventurous date, before you get down to the dressing tips, ensure that you get the right setting. Don't opt for a loud bar where conversations are fleeting and send the wrong message. Opt for a cozy yet hip bar. Head out in a herringbone flannel button down collared shirt tucked into smart dark denims and dress boots. If you're heading straight out of work, remember to dress with care that morning. A slim-fit dark solid shirt, with a classic collar and sleeves that can be rolled up, tucked into a pair of cream chinos would handle the balance between work and drinks. Carry an evening blazer to sweep her off her feet with a romantic yet chivalrous gesture when it gets nippy.
Romantic Dinner for Two: A romantic dinner at a fancy restaurant, or a trip to the theatre followed by dinner, there is something about these evenings that lend it an air of mystery, romance and a feeling of something exciting to follow.
It is always a great idea to dress smart for such occasions. It is also the time to wear what you've been complimented the most on, especially by women.
Evening dates should always ideally be complemented with a blazer. It's a perfect meeting point between casual and formal shirt. Dark solid colors, houndstooth or herringbone checks make for a chic and handsome dinner jacket especially when paired with dark chinos and a light mandarin-collared shirt. A brown houndstooth jacket paired with a dark pink oxford shirt with a classic collar and dark chinos would also look good.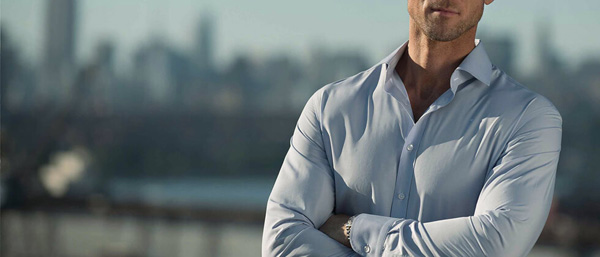 With these tips in your kitty, you're now ready to win some hearts!


Hits: 3184 | Leave a comment